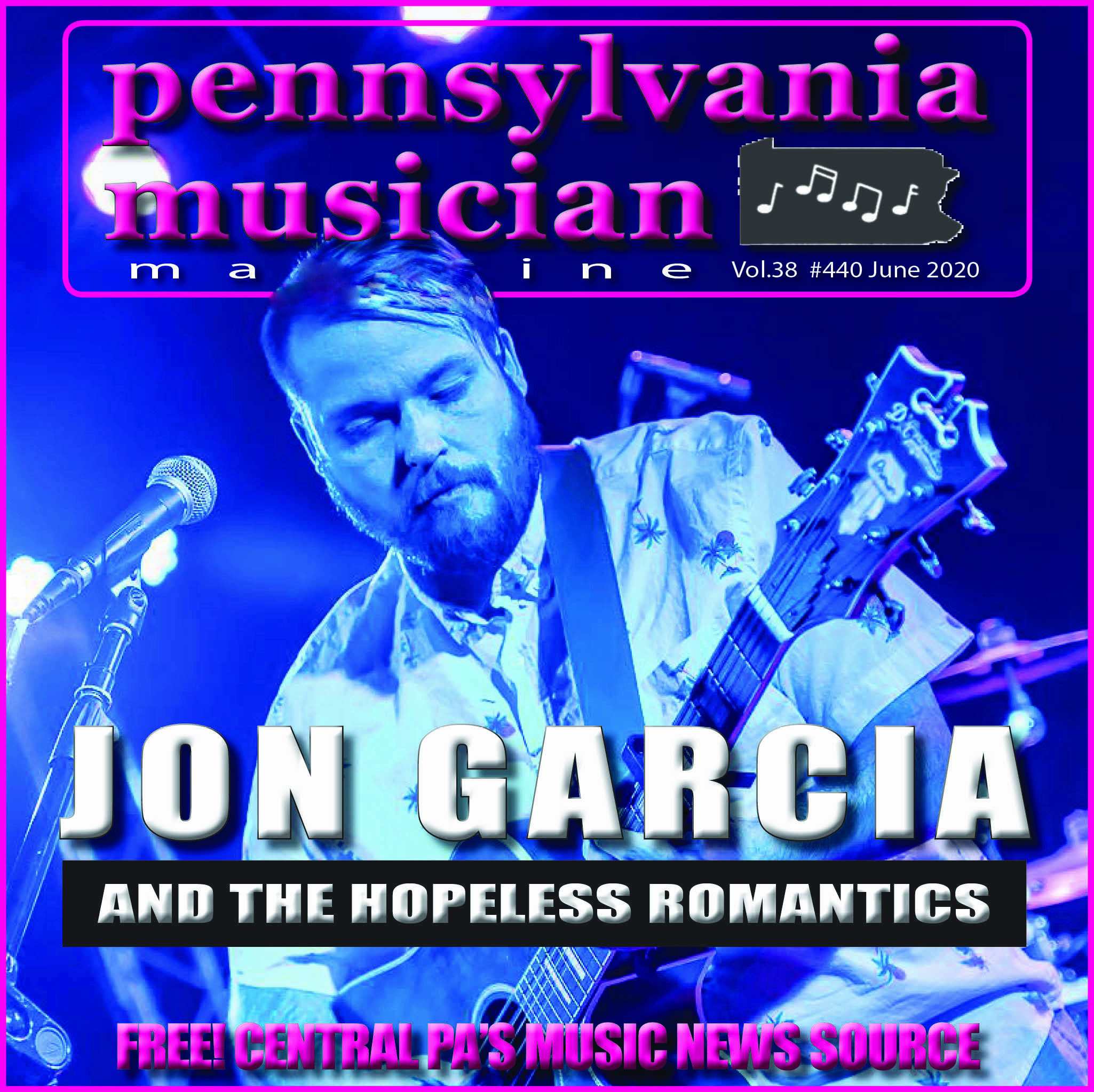 ---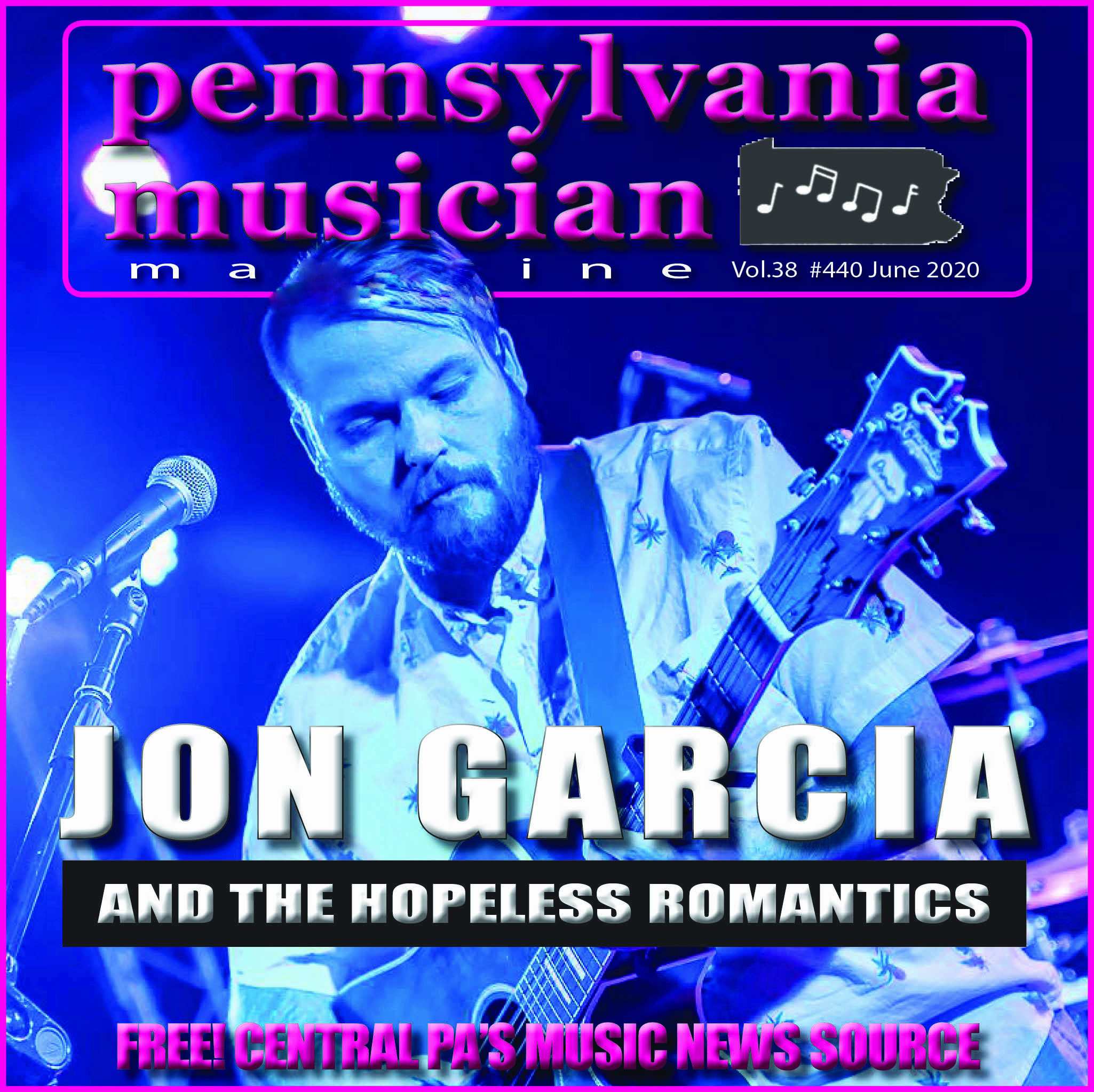 Jon Garcia & the Hopeless Romantics… Finding Peace Through Music
Article By: Rachel Rocks
Photos by: Chris Rider Photography
Jon Garcia & the Hopeless Romantics are a pop/rock band based out of Harrisburg. They've been playing gigs for about 5 years, but the one constant of the band is Jon Garcia himself. When shows arise Jon gets a band together for the show. He has a handful of musicians he depends on, but they are all part of about 15 bands, so it's a fine juggling act that Jon has perfected.
Music has always been part of Jon's life. His Mom actually worked on Broadway, and always encouraged all of her kids to show their artistic side whether it was through music or any other talents they may have. Jon and his sister Jess also have Springwood Productions, a company that creates high quality promotional and marketing videos for their clients. It requires an artistic eye which Jon definitely has.
Life hasn't always been easy for Jon Garcia, he grew up with severe ADD, he couldn't read or even tie his shoes, which of course led to major depression. He was eventually put on meds which didn't make things much easier. He went through some really hard times, but he always had his music to fall back on. He finally got the inspiration he needed when he figured out that, "You can be the person you've been, or you can be the person you want to be." He really had to find himself. "Your peace is your peace and you really need to just go for it by yourself until you find it."
Around 12-13 he picked up a guitar and started teaching himself how to play. He was also always singing in choirs in church and in school. Jon's Dad was, unfortunately, pretty sick during his teenage years, but his church family stepped up to help him through those tough years, one man in particular was Dave Lookingbill. Dave really helped Jon through some of life's crazy obstacles and he is one of the main reasons Jon is where he is today.
Jon was in a bunch of different bands over the years, and during that time he was always writing and working on his own original songs. About 5 years ago he finally shared his work with his friend Chris Allen. When Chris and his sister Jess heard the songs they both encouraged Jon to start his own band so his music could be heard. Chris started playing with Jon and helped him get the courage and confidence he needed to start sharing his music with the world. Jon always thought his music would be more Rock like Evanescence, he's actually surprised himself that his music has evolved into the more poppier side of Pop Rock.
Jon has been working on his EP for the past 3 years. The EP was actually recorded four times, but even Jon admits he's a little picky, especially when it comes to his art. During the trial and errors of recording he eventually worked with Leeland McCartney, an amazing producer from West Town Entertainment, outside of Philly. Leeland really helped push Jon out of his comfort zone and helped him grow exponentially as a musician. Leeland also helped him record and produce his first single, "Kiss Kiss". They already recorded the narrative video for this song, and once this crazy pandemic is over he will be recording the video with a full band. Once he successfully recorded "Kiss Kiss" he knew it was time to reach out to his good friend, Jason Shaffer from Full Tilt Productions, and get serious about getting this EP done right. For three years he was convinced that maybe his songs just suck, but in reality it's just really important to find producers that can truly understand what you are trying to accomplish and where you are trying to go musically. Jason has been very simple to work with and Jon is extremely excited about what he's been hearing and is very excited that with just a little more work, his EP will finally be complete and ready to be released. Stay tuned to his Facebook page, facebook.com/JHRMusic22, for the updates on the official release date and for the release of his video for "Kiss Kiss".
When I asked Jon how the pandemic has affected him as a musician, Jon said honestly the pandemic hasn't messed up anything, it has just made it better for him. He was able to slow down, he actually moved into a great apartment in Harrisburg so he's been able to catch up on debt and just slow down and focus more on his music instead of the craziness of life. Obviously, like the rest of us, he's ready for life to get crazy again so he can get out there and start entertaining the masses, but for now he's enjoying life as we know it and focusing on his relationship with the love of his life, Denver Crumlich. She has truly rescued him. Even though his family is super close, it doesn't compare to his love for Denver. She is the aura of his sun…
Denver hasn't been Jon's only saving grace, he has had tons of support from his friends and family that have helped get him to where he is today. His #1 supporter of his musical journey is his sister Jess, but he is blessed to have both of his sisters, who are also his best friends by his side through life. Some of his huge influences in his life and on his musical journey: Evey Zach, Matt Tarka, Justin Angelo, Everett Hall McNeil, Logan Bedard, Chad Szeliga, Sy Rossi, Chris Bowers, just to name a few… If I would've let him, he would've listed an entire infantry of supporters, he knows how truly blessed he is to have so much support and people who believe in him.
Jon Garcia & the Hopeless Romantics are just getting started. Keep an eye out for their big release. If you would like to get them booked at your venue or special event please contact Josh Kradz at 410-241-6339 or email: kradzj@gmail.com.