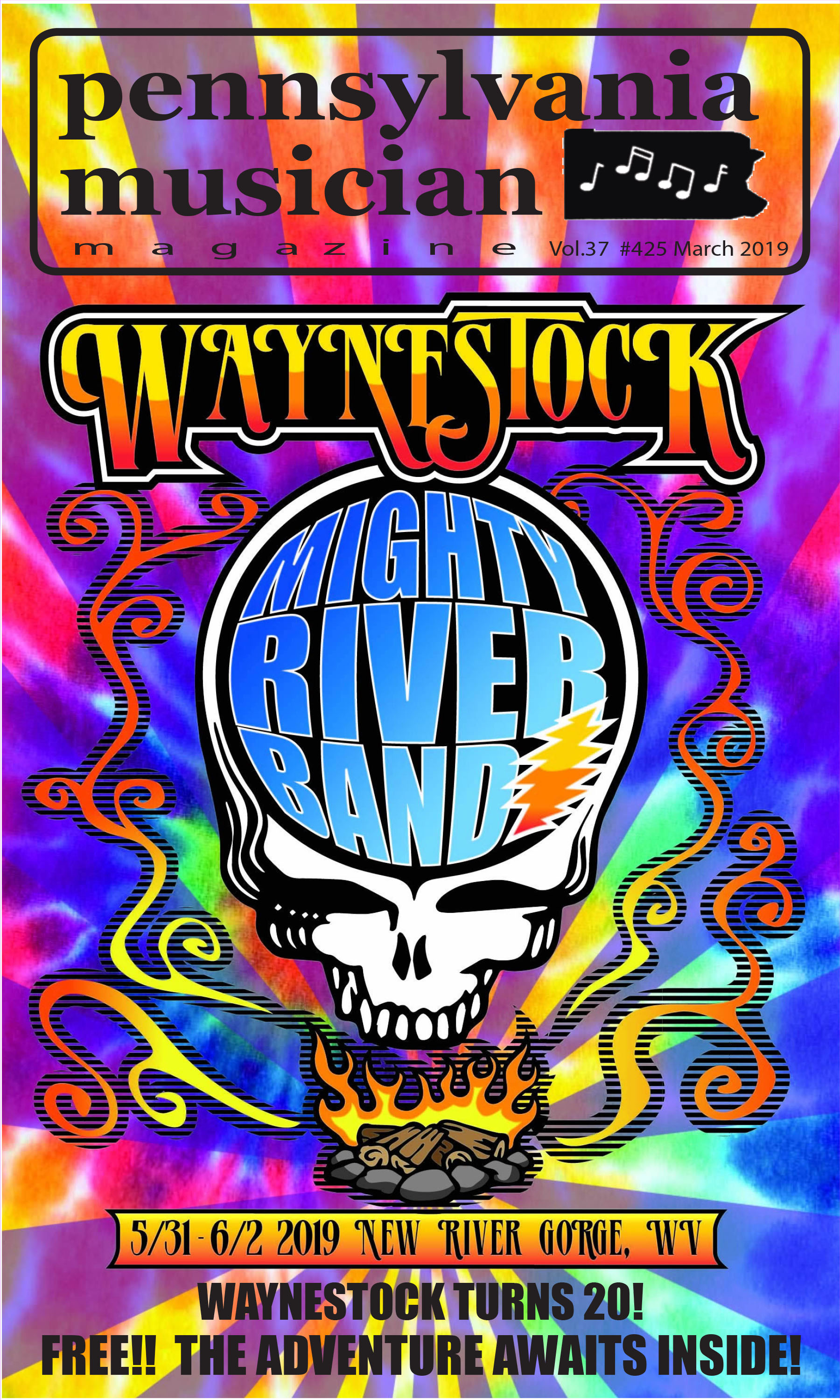 ---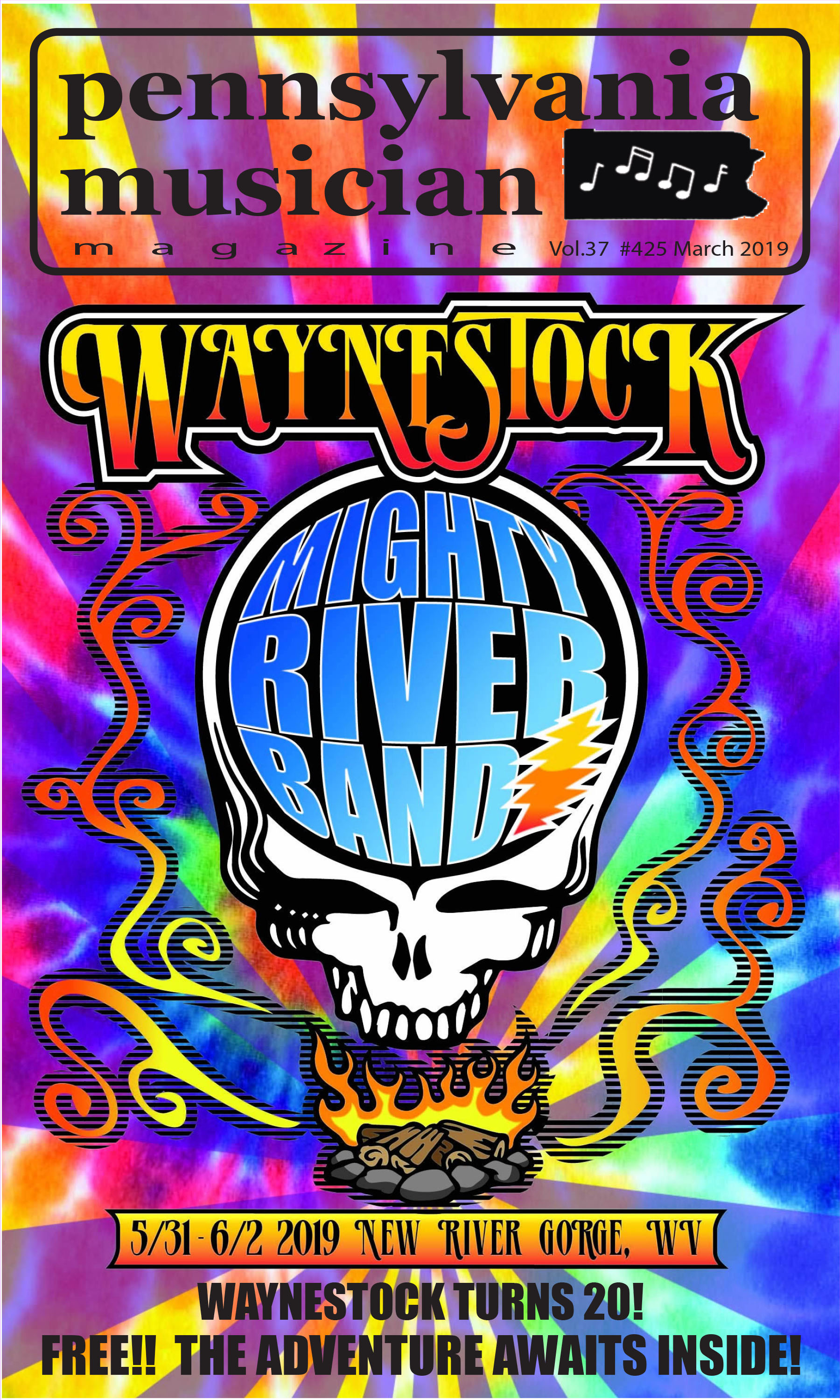 WAYNESTOCK XX
By Michele Kelley
Shortly after graduating from Newport High School, in the late 1980's, a local guy, Wayne Lesperance and a handful of his buddies from Newport, went on a whitewater rafting trip on the Youghiogheny River. Piled in a van were Shawn, Bryon, Johnny, Keith, Wayne and Bones. All of them were from Newport, PA, with the exception of Bones, a guy who still remains unknown to anyone, except by the nickname "Bones".
20 years later, an annual adventure festival, bearing his name, is held in South Central, West Virginia. When sitting down in an interview with Wayne, he talks about all his adventures through the years.
Was the first rafting trip you mentioned the start of Waynestock as we know it?
"No, that was just my introduction to whitewater rafting. Several years had passed and I wanted to do it again, but was looking for a bigger challenge. I went to the Outdoor Show and saw a booth for a company in Fayetteville, W.V. that did trips down the New River. It looked interesting, so I stopped and talked with them. The outfitter was called 'Extreme Expeditions' and I was intrigued. I don't remember what the price was, but I do remember the guy saying 'If you get a group together, I can give you a better rate.' I thought, I get groups together nightly, so that shouldn't be a problem."
In May of 1999 Wayne, along with 50 plus friends, made their way down to the New River Gorge for the first trip, and what would become an annual trip, to Fayetteville, W.V.
"We learned a lot on that trip. Mostly, how unprepared we were. Not unprepared for the rafting, but the accommodations at that time were essentially a field for us to set up tents, and a shower house.
The following year, we decided to do it again, but this time with a few enhancements. We brought more food, beer, borrowed a canopy for group shelter and even hauled firewood all the way from PA. That was a trip. I'll never forget my brother Brent, loading firewood in his pickup truck and hauling ass up and down the mountain route we took that year. It was crazy, but we were glad he did it when we sat around the fire those two nights in the mountains of W.V.
A lot has changed over the years. Each year, the group improves in preparing for the trip. There are a number of people that help in various ways. Some contribute by donating their time, some donate stuff. All add value in some way. The 'Rafting Trip' had become almost a small festival. Extreme Expeditions is now River Expeditions and has since relocated. The owners, Rick and Heather, know how to run a business and how to treat people. Through the years, we have become decade long friends. We no longer haul firewood all the way down there. We started to develop connections with people who live there and could deliver firewood to us. River Expeditions helped us with a lot of things that made it easier to pull off a weekend that was both growing in numbers and in grandeur.
By the 10th year, an aspiring filmmaker asked if he could make a documentary about the event. When the filmmaker asked what we called this event, I said 'The Rafting Trip', which was all I had ever referred to it as. What I didn't realize was everyone from River Expeditions was calling it 'Waynestock'. Although it was clever, I did push back at first. I thought it sounded too egotistical to call it that, but I was overruled by virtually everyone and the name was born. It's been with us ever since."
Are there other things to do besides whitewater rafting?
"Definitely. By year 15, it had really become more of an outdoor adventure festival, with lots of options. Activities that range from a Hatfield & McCoy ATV tour to zip lining, rappelling, horseback riding, hiking and waterfall jumping. There is also a beautiful pool, large outdoor hot tub, lodge, camping store, gift shop, volleyball court, disc golf course and a Saloon. All within a short walking distance of camp. You can even get a massage at the spa, if that's your thing. They have really come a long way in the 20 years I've been with River Expeditions".
It's been 20 years! Congratulations on what sounds to be an amazing journey! What should someone expect for the 20th Anniversary of Waynestock?
"Thank you! It certainly has been a great time! This year we are really turning it up a few notches, and when I say 'we', I mostly mean Joey. As I said, it's a volunteer effort, but the captain of that effort is Joey Osbeck. Without him, there would be no Waynestock."
Well, anyone that knows Joey knows he goes above and beyond! How did Joey become such a big part of Waynestock?
"He earned it! He is a hard worker by nature and he's a master of just about everything I suck at. He leads a team of people that head down there, upwards of a week in advance. 'The Waynestock Advance Team', as we call them. It's one of those nicknames that are accidentally hilarious". The team hauls everything down and builds a small village before people start arriving. We have a food tent, beer tent and bar car. All of which gets equipped with the proper power and lighting. There is a lot that goes into setting up and maintaining everything. That's Joey's job, along with the crew of people he oversees. This year, because it is the 20th Anniversary, we are recruiting a handful of red, blue and gold 'taggers' to have an even bigger role than normal."
Can you tell me what you mean by red, blue and gold 'taggers'?
"Red, blue and gold 'taggers' or dog tags, refer to how many times you've come to Waynestock. We used to give out wristbands but switched to something you can bring along every year. It's the identifier that separates you from others that might be down there the same weekend, staying at River Expeditions. We started doing it in 2012, if I remember correctly. Your first year at Waynestock, you get a silver dog tag. If you come back for a second time, you get a red one. After 5 times at Waynestock, you earn a blue tag. Gold tags are for 10 years.
There are other tags as well. For example, black tags are for staff, green tags were issued for cast members of the Appalachian Outlaws, from the Prime Time Show on the History Channel. One member of our group actually has his own tag. He issues 5 of them every year to worthy recipients. There is no specific rhyme or reason that I can identify for how you earn it, other than having superior party skills. That tag is probably the most coveted, but it doesn't come easy. Earning the Dylan Hoover Orange Tag is a genuine achievement. A couple of years ago we had a tag that was basically earned the same way as beads are earned at Mardi Gras. This year we have a special commemorative 20 year tag."
This is going to be my third year attending, what about this year is going to be bigger or different than normal?
"This year we have a band coming from Harrisburg. 'The Mighty River Band' will be performing on Saturday night. Traditionally, we don't have live bands since it's not a music festival. Although there has always been a huge musician element to the event, since many of my friends are accomplished musicians. The campfire jams have historically been legendary. This is the first time having a scheduled performance."
What made you decide to have the Mighty River Band play?
"Waynestock has always had an underlying theme at its core. From the tie dyed tapestries you see everywhere to the main drag, known as 'Shakedown Street'. It has the feel of being at a Grateful Dead concert, which is not by accident. Many years ago, a friend took me to my first Grateful Dead show. It honestly changed my life. My roots were already germinated in hippy culture, because of my mom (known as Mama Waynestock in W.V.). I was raised on the beaches of Cape Cod, MA for the first 10 years of my life; we spent all summer without shoes or a care in the world. I found a similar vibe at Grateful Dead shows. What I try to do at Waynestock is create that same environment. I realize we can't live like that all the time, but we can for a weekend.
So, in honor of the Grateful Dead and their influence on Waynestock, I decided to have the next best thing to the Dead playing, The Mighty River Band. I saw these guys perform at a local venue one evening and was blown away. I knew right then, no matter what it took, I was going to book them for WSXX.
Friday night will be another treat. From Chapel Hill, N.C., 'A light and sound explosion by LSDJ' will be kicking things off in style. This guy has performed all over the world with nationally known artists like AfroMan, and I think he'll fit right in. Keep in mind; this is all happening outside, in the mountains. Not a place you would normally expect to see an 8 piece band, or laser light show. It should be interesting."
Is there anything else you want to mention about Waynestock?
"To sum it up, I would say you just have to experience it for yourself to understand what makes it special. So many people have met and become lifelong friends because of this event. I think there is a bit of the "foxhole" effect, for those who raft especially. When you spend a whole day in a raft, with a group of people, you bond with them on a deeper level. Even if you don't raft, spending a weekend living in a small community really brings people together. That's what I love more than anything. The relationships that are formed there and the positive, lifelong impact it has on everyone."
One last question, how does someone sign up to go to Waynestock?
"Well, it's like this, in order to keep it from becoming too large for capacity at River Expeditions, it's (loosely) invitation only. We prefer to have someone vouch for you. We have only had one rule in 20 years, and it's very simple. 'Don't bring an asshole'. We all know at least one guy/girl that drinks a little too much and wants to fight people. Leave that person at home. That being said, the best thing to do is join the Facebook Group at https://www.facebook.com/groups/waynestockannual and chances are there is someone in the group you know who can vouch for you. The rest will happen as it should".
Website: www.webpa.com / www.facebook.com/waynestockwhitewater