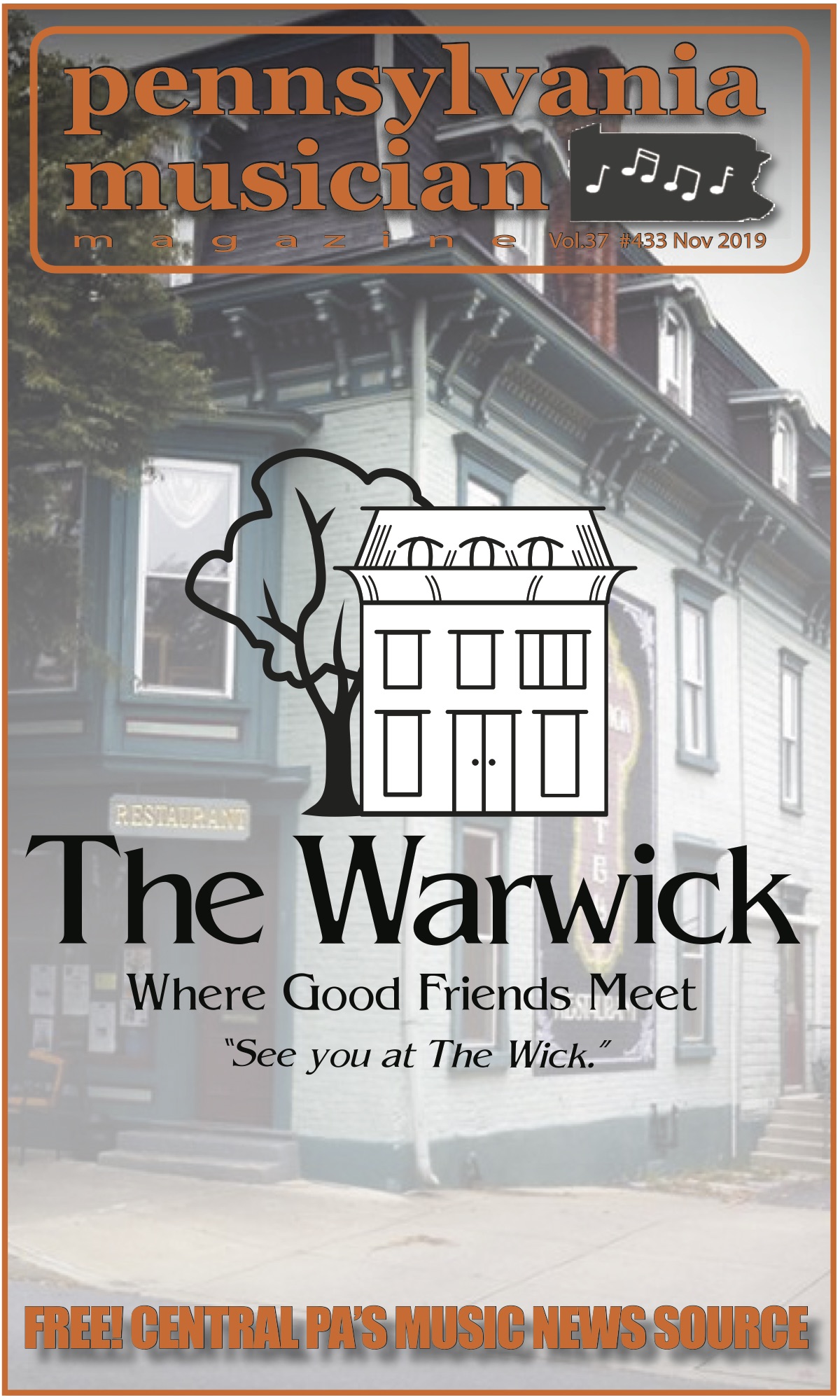 ---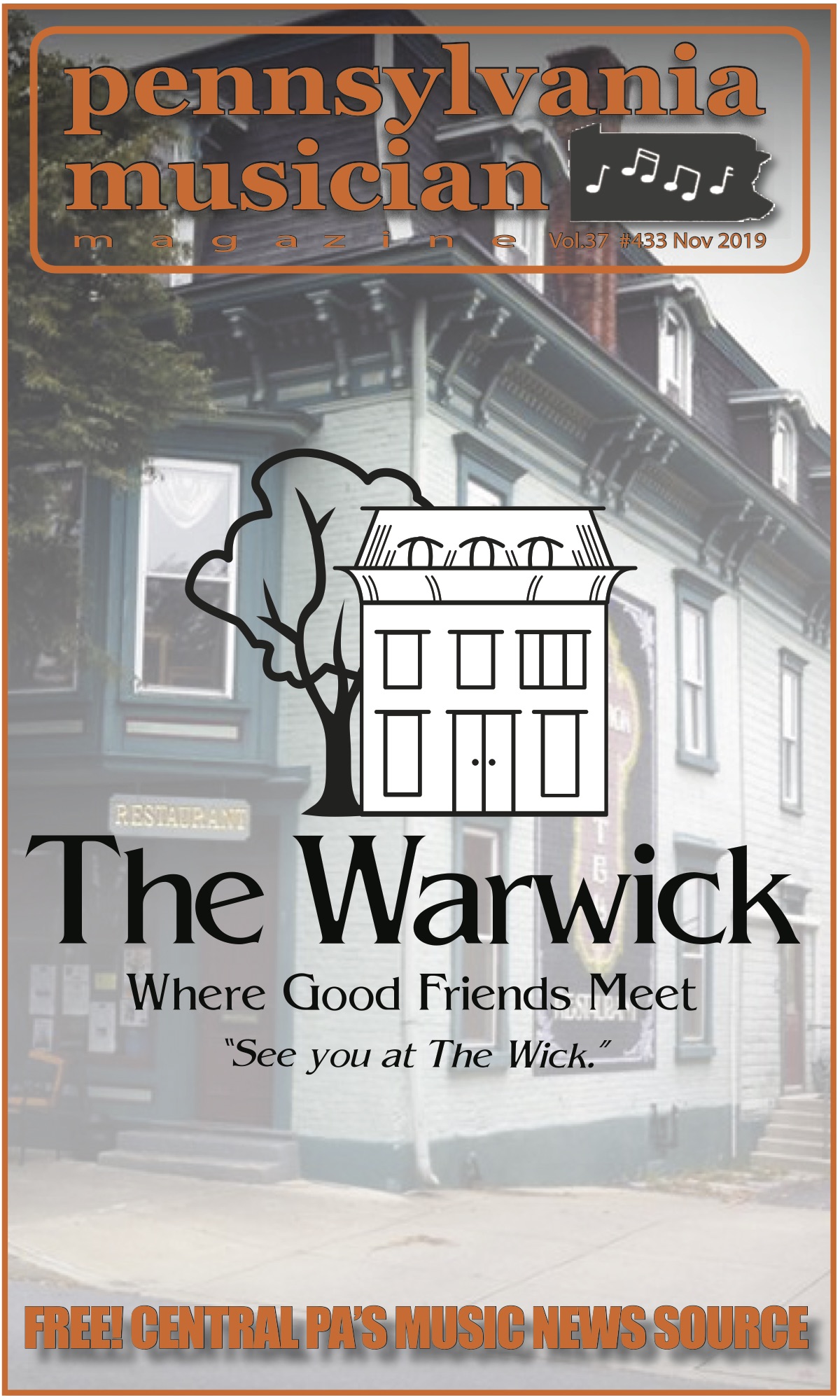 By: Rachel Rocks
The Warwick Hotel is definitely one of those buildings that when you walk through the doors, you think, 'If these walls could talk…' The Warwick has been serving customers since the 1790s. Obviously it has undergone plenty of changes through the years, but one most recent huge change, as of February 2019, The Warwick is under new ownership and management. The proud owners are long time Hummelstown residents, Jody and Rick Dimpsey. They have been going to "The Wick" for years, and when it came up for sale, they just couldn't resist. They want to make sure The Wick is a place to come and gather with your friends and neighbors to have a good time and great food!
The Warwick is a gorgeous building located at 12 West Main Street, right on the corner of the quaint little town square of Hummelstown. If you're the type of person that likes to go to quaint, small family run restaurants, with lots of history, this is definitely a must! Unfortunately I don't have enough space in my article to describe their complete history, but they have a great recap of it on their website, thewarwickhotel.com. I do like the last paragraph of the story, "So eat hearty and enjoy the casual friendliness of the "Wick" and if you happen to hear the creak of an old carriage wheel or the low neighing of an impatient horse awaiting its owner outside, remember the four walls have nearly two centuries of memories."
When Jody and Rick took over The Warwick, they didn't waste time, they immediately got started making improvements. They hired a new GM, Spencer Yost and a Director of Operations, Joseph Daub. Spencer and Joseph both take their jobs very seriously and they are making sure that every guest has a superb level of service. They've integrated quite a few atmosphere changes within the The Wick, the entire bar area has been reorganized to make it run more efficiently. They made some changes to the menu, which also meant they had to hire a new Executive Chef, Jason Scott Swartz. Jason started at The Wick quite a few years ago, he was actually a Sous Chef for 10 years, he's glad to be back and he's proud to be the Chef, making sure everyone's food is fresh and delicious!
The Warwick is a full-service restaurant, it is still defined as a Dinner House. They have good food and spirits, and they're not open late. You can find everything on their menu from Seafood to Burgers, Fries, and Wings! They also have an amazing Sunday Brunch from 10am-2pm. If you bring in your Church Bulletin you get a 10% discount. The Warwick is casual yet fine dining, that's suitable for the whole family. You have multiple areas you can choose to be seated from their Garden Room, Dining Room, or Bar Area. In the bar area they have high top tables, plus the bar area itself. Plus if you're planning a party or a special family gathering, on the 2nd Floor they also have Banquet Facilities for up to 60 people. Not only do they have their fine-dining in the restaurant, but they also have full catering services available. They also recently bought a beautiful smoker on wheels, so they are ready to do Offsite Events. Keep an eye out for The Wick at your local community events and sporting activities. You can check out their full catering menu on their website, www.thewarwickhotel.com.
To make your dining experience more pleasant they also took out the juke box. They are in control of the background music, sometimes it is simply a playlist playing quietly, and on Friday and Saturday nights they have acoustic music from 7-10pm. They also have an Open Mic on the 1st and 3rd Wednesday of every month, hosted by Chuck Britton. The live music is set up in the bar area, so there are still plenty of places for their patrons to eat and talk amongst their friends. I was there for E22's acoustic show. It was awesome to see people sitting at the bar and having a great time with their friends, and still making requests to the band and enjoying the show. If you would like to get your solo or duo act a show at The Wick email: Joseph@jldcorp.com for booking. Eventually the plan is to get built in house sound, but for now you have to bring your own sound gear.
As if restoring The Warwick wasn't enough. Jody and Rick also purchased Little Essie Mae's Sweet Shoppe next door. The Bakery is only open from 6:30-2:30, so you have to have dessert before dinner, but life is short, so why not eat dessert first! They hired Jim Woltmon as their pastry chef. I've heard his pastries are scrumptious! I know I will definitely be checking it out on my next trip into Hummelstown. They have the benefit of having a gorgeous courtyard between the two buildings, so they have plans on revamping their deck and courtyard area to make it accessible to both businesses. It's a gorgeous nook between the buildings and they plan on taking up every square inch!
Even though they are just getting started, The Warwick is already more than what they were before! If you haven't visited The Wick lately, or especially if you've never been there, do yourself a favor and get there and check it out. You can check out their menu and all of their details on their website, you can even make dinner reservations! No need to wait in line like the busy chain store restaurants! Check it all out at www.thewarwickhotel.com. You can also see their full music line up and all of their specials in their ad in this issue.