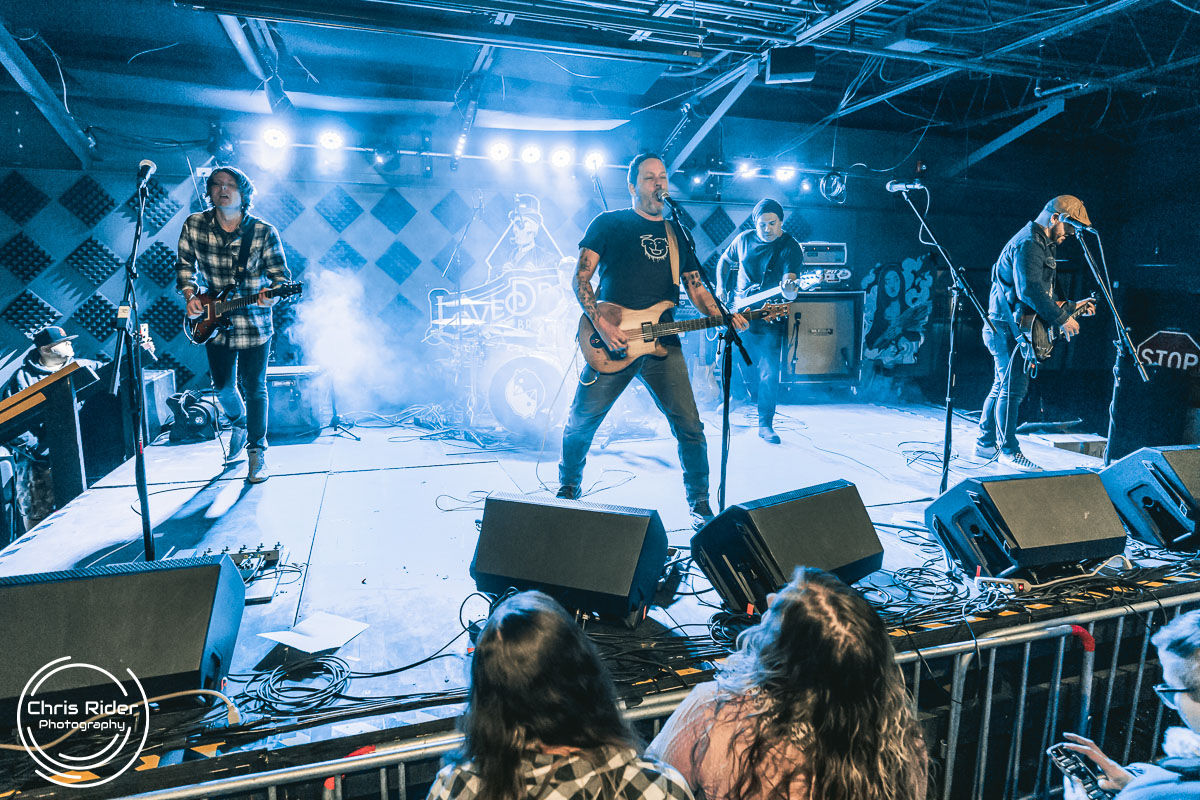 ---
Hello once again readers and welcome to another month of Pa Musician Magazine. There is a lot going on around the office as we push right into 2023 and it seems people are really gearing up for the new year. There has been some big show announcements hitting the streets on both the local and national level.
A big one to mention would be Pantera making three stops in PA one on the 7/28 in Burgettstown, 8/5 in Hershey followed by 8/6 in Scranton with special guest Lamb of God. Heavy metal fans rejoice! Get your tickets now! If you need your heavy metal fix and can't wait till summer, then 717 Entertainment has you covered. Soulfly is coming to Lovedrafts Brewing Co. on February 25th with Bodybox, Skin Flint, Suicide Puppets, Nailbite and Evil Like You! An action packed show you don't want to miss.
Don't forget February also brings out Gettysburg Rocks. The whole area will be buzzing with the sounds of music the weekend of the 10th and 11th. Racehorse has two stacked nights of music. On the 10th it's the Spyders of HBG, Liquid Lucky, NES, Headstruck and Suicide Puppets. The next night starts out with Headshot then blasts away with Burden of Guilt, Powder Keg Culture, Coal, Coffee With Lions and Age Against the Machine. Wow what a weekend of music and that's just the Racehorse there will be bands rocking out all around Gettysburg area so go support.
Another February tradition for the local area was always the Millennium Music Conference. To fill that void a new conference has been formed. The Play Music Conference is taking place in Philadelphia PA on February 16th-17th-18th at The University of Arts. If you're missing all your MMC family or want to further your career in the music industry this is the conference to attend. They will have panels from major names in the local and national music scene along with live music showcases. If you want to join in on the fun head over to playmusicconference.com or check them out on facebook.
The Doyle Hotel is back in action with acoustic acts and full bands throughout the month. We stopped down a couple weeks ago to catch a performance by Zach King in the upstairs ballroom. Zach had the room full and we were lucky to grab the last table available. As usual Zach performed his classic Gritty Americana style of hard rocking country, mixed in with tales of how the songs came about or into his life. Every time I see Zach take to the mic it becomes more of a down home family style event. it feels like half the crowd could hop up any minute and join along in the performance. In fact most of the times that's what happens. This night we had Adam Clouser take the stage for a solo set. Adam is an up an coming musician to watch out for. I have seen him a couple times and every time he takes to the mic you can literally hear the people around you start talking and questioning what they are witnessing. This boy can sing and his original song "Don't Shut The Door" has received over 300,000 views on Tik Tok. Its a great song and just the beginning for Adam. If you have never checked him out you can find him on facebook and tik tok @adamclousermusic.
The PA Musician Family would like to congratulate Joey Welz on 65 plus years of Songwriting and performing live. Joey started his music career around the birth of Rock and Roll and recorded his first instrumental hit "Jitterbug Rock" in 1955. By 1959 Joey had his first national hit record "Bopping The Stroll" on Cash Box Magazine. Over the years Joey has recorded over 2,000 songs on over 100 albums. His career spans lifetimes in the music community and he shows no sign of slowing down now, as Joey is always "Rocking around the Clock". As president of Canadian American Records Joey continues to search out new artists and supports the music community along with releasing his own records. From classic rock to country and even some rap in between, Joey has explored it all along his musical career. Watching Joey heat up the keys of a grand piano is a sight to be seen and one that I will never forget. Keep it up Joey we look forward to many more hits.
Well that's it for this month. Tune in next month to see what is happening in the state of PA as we roll through winter and start heading into Spring. Don't wait to take your career by the horns. Call us today or send us an email and find out how we can help your career span generations in the PA Musician Magazine. Call 717-636-4203 email joshnoll@pamusician.net