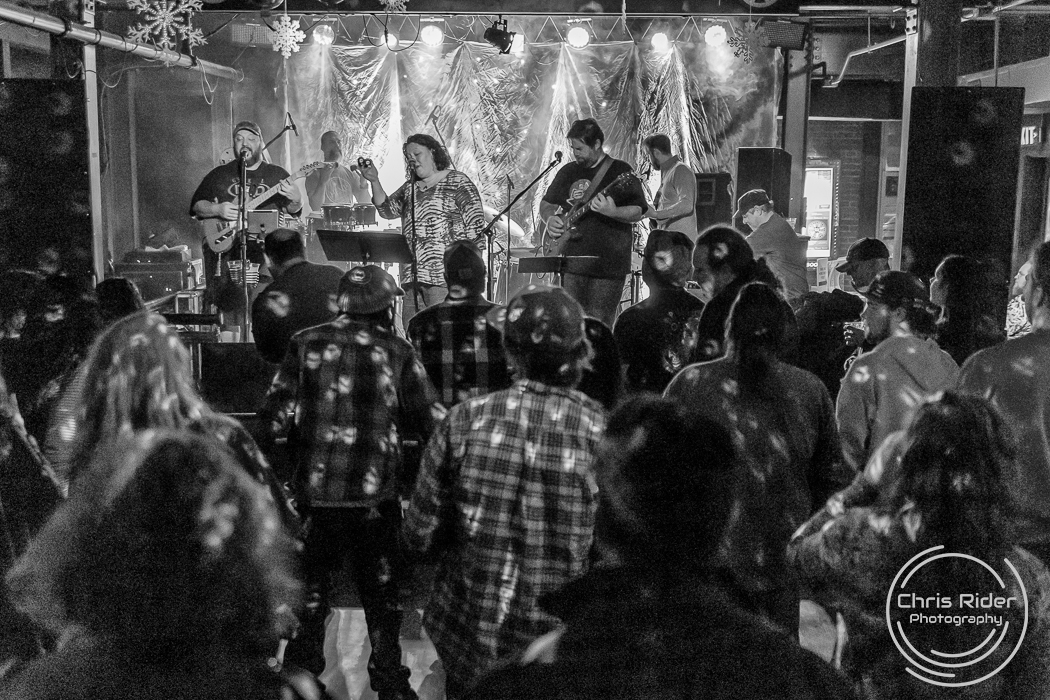 ---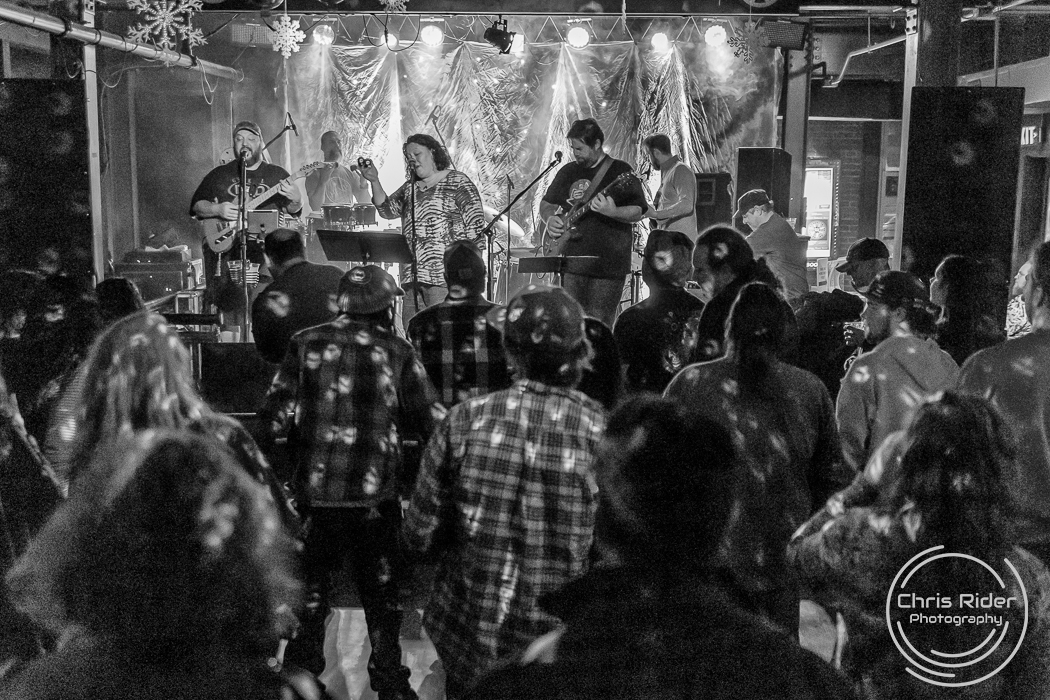 By: Michele Kelley
By a show of hands, how many of you have kept your New Years resolution? It's probably a good thing that you are reading this to yourself instead of in a room full of people, being asked this question. I read an article recently that only 77% of people keep their resolution for the first week. We all know what happens after week one. By the end of the year, only 19% kept their resolutions going, making the rest of us sla
ckers look bad. So I choose to call them goals instead, to avoid being part of the 19%. If you have kept your resolutions so far, keep up the great work!
Like resolutions, January started out promising to see shows and then mother nature came along and decided to give us some down time, like it or not. If you are in the Harrisburg area or south, you saw little to nothing but pretty much everyone north got hit with something. Here's hoping February is kind to us and we can move along quickly to Spring! I know, but a girl can dream, right?
The Que Brew Crew in Selinsgrove invited us back to check out Allan Combs II on January 5th. What a cool guy Allan is! He is a solo singer/songwriter living in the Lewisburg area. Besides being an amazing guitar player, he also has great vocals and plays harmonica. In January 2018, Allan traveled to Memphis, TN. to compete in the International Blues Challenge, where he finished as a semi-finalist in the Solo/Duo category. He can also be seen playing guitar with A.C. Soul Medicine and Heartland Drive. A.C. Soul Machine was selected to compete in the Billtown Blues Competition in March. Allan has a debut solo album "I Get My Kicks For Free". Check out more information on Allan at allancombsiimusic.com. We also want to say Happy One Year Anniversary to The Isle of Que Brewing! They are great supporters of LIVE music and musicians. I also wanted to mention that Que Brew holds a MASH BASH of musicians every Thursday evening, hosted by Becky Blue. The last Thursday of the month is a Singer/Songwriter Showcase, hosted by Jason P. Yoder. Check for upcoming events on Facebook @QueBrewCrew.
January 11th, we headed down to The Abbey Bar in Harrisburg. Shrimp Ryan's Jig Band was playing. Shrimp Ryan is a fairly new band that is from the Camp Hill area. Members include Alex Valsing: Guitar, Brent Durborow: Banjo, Jason Shover: Mandolin/Guitar, Justin Shover: Bass, Virginia Maslan: Mandolin/Fiddle and Tom Orner: Harmonica. They are a really fun band to watch and have some very loyal followers, including Josh, who comes to many of the shows in wearing his tie-dye t-shirts and bib overalls and dances the night away. Another fan, Joe, comes with his custom washboard and just starts playing along with the band. If you haven't made it to one of their shows, you are in for a treat. Their events are listed on their Facebook page @ShrimpRyanJigBand.
Next on stage was The Mighty River Band. They are a Grateful Dead Tribute band and cover other bands as well. We briefly covered them in November's issue and promised them we would catch another show since we loved their sound. These guys are a very diverse group of polished musicians. Members include Josh Thompson; Guitar/Vocals, Aaron Daniel Gaul: Guitar/Vocals, John Bigham: Keyboards, Marcy Thompson: Vocals, Jeremy Pierce: Bass, Travis Bossler: Percussion and Michael Culp: Drums. They are playing out more and we will be covering them again at Waynestock in West Virginia the first weekend in June. We typically don't travel out of the state to cover music, but since we will already be there and they are PA band, why not! Waynestock is a really cool festival for outdoor-adventure seekers with a hippy twist. This year marks the 20th Anniversary and being good friends with Wayne Lesperance, it will be an amazing time. I will be interviewing Wayne in next month's issue. Make sure to check that out! For more information, visit www.facebook.com/groups/waynestockannual
On January 19th, we attended the Perry County High School Choral Festival. This was held at the Greenwood High School, Millerstown. Leading the 4 schools was a guest conductor, Eric Dundore, who is a retired music educator that taught music for 35 years. He and the teachers from Greenwood, Susquenita, West Perry and Newport worked together and did an amazing job selecting the music and organizing all the details. Before each song they announced the name, originator and the meaning behind each song which made hearing the song even better. Kudos to the kids as well! The concert was outstanding and very enjoyable!
On January 24th, we decided we were heading north. We stopped at The Smiling Chameleon Draft House in Lewisburg and caught a little bit of Eric Rachau performing an acoustic solo show. Eric is from the Sunbury area and has been playing for about 15 years. He did a great job and played a variety of music from Dave Matthews, Bad Company, Colin Hay, Eric Clapton and many more. We met the owner Tedd and his wife while there and they are wonderful people and very supportive of LIVE music. This a great little place with a comfortable atmosphere. We will definitely be back to catch some more music there. I can't forget to mention that they have great food, a huge selection of beers on tap, most of them being local, and the staff was friendly and attentive. They have LIVE music the 2nd and 4th Thursday of every month. Check out their Facebook page @Draftman Tedd or their website at www.smilingchameleon.com for upcoming events.
Earthbound Misfits were playing on January 25th Route 61 Roadhouse, Sunbury. This was our first time there and we were very surprised how big this place was. Earthbound Misfits are a newer group, only forming about 6 months ago and consists of Dan Montville on guitar from New Berlin area and Ken Damelia on percussion from New Columbia area. This duo works very well together. They covered songs from the 60's to current and had everyone tapping their feet and singing along. I am sure they will be popping up all over the place in the near future. They are definitely worth checking out.
The evening ended early at Route 61, so we headed down to Que Brew in Selinsgrove to check out the last set from Ann Kerstetter Trio. The trio consists of Ann Kerstetter: Vocals, Bill Stetz: Upright Bass, Bryan Noaker: Guitar. The infamous Kimbo Reichley brought along his guitar and joined them on stage. You may recall that we covered Ann's band last month with their performance at the Winter Blues Bash. Ann and her crew, no matter if it's the trio or the full band, really put on a great show. They really grab their audience and hold their attention. Whenever there is a short pause in the music, you could hear a pin drop, not typical something that occurs in a bar. Between Bryan's dynamic guitar skills and Ann's resonating vocals, they have a way luring you in and touching your soul. Then, Ann finishes the song and cracks some jokes and reveals her witty, comical side. No matter if it's the band or the trio playing, they have remained my favorite performance to see. Go check them out. I promise you will have a great time. Before I leave this section, I must confess, last month, I made a lot of embarrassing errors with their write up. I wanted to take a moment to correct them. First and foremost, I wanted to add that Todd Fogle was the fill-in drummer for the band at the Winter Blues Bash. I mentioned that Ann had released 2 albums over the years. The second album is titled "Duke St. Diary", funny how a little typo changes the whole perspective. Their website is www.annkerstetter.com . You can also find them on Facebook @annkerstetter63.
Our final show of the month was held at Club XL, Harrisburg where we saw 4 groups perform. First on stage was Humandala. They are a Harrisburg trio that blends electronic rhythms and vocal melodies to form a unique sound. I very much enjoyed hearing them play. Native Maze took the stage next. Wow! These guys were probably my personal favorite of the night. They are from the Doylestown area and have a sound that I have never heard before. Combining styles of Jam, Rock and adding a bit of Funk in the mix. The whole band was tight and showed a lot of diversity and talent. I was most impressed by the guitarist and his jaw-dropping, effortless guitar skills. Love finding gems like this! Great job guys! Sun & Rain was the third band on stage. This is another great band from the Harrisburg and Lancaster areas. They have been together since late 2016 doing a mix of Funk/Rock. In less than a year, they were opening up for some national acts around Harrisburg, Philadelphia, Baltimore and West Virginia. Pretty impressive! The final band for the evening was The Mantras from Greensboro, NC. Their genre is classified as Progressive Rock/Jam. This 5 piece band have been together since 2003 and have released 6 CD's, with the latest being in 2018 titled, 'Be The Light'. You can find their music on Bandcamp.
We have a lot national and local shows coming up including shows through Harrisburg University's Spring 2019 Concert Series at Club XL, some at the Whitaker Center and lots of new local music to uncover. Make sure to stop by and say hello to us at the e
2019 Millennium Music Conference and Showcase, February 22 and 23rd! To checkout what is going on near you, visit my Facebook page @MichelePAmusician. Also, if you would like to have your bands event added to my page, send me an invite. Also, just a reminder that this magazine is solely funded through advertising. If you want us to cover more details on your band or a favorite band of yours, spread the word to advertise. Ad sizes and pricing is listed on the website and you won't believe how affordable it is. Business card size is $30 a month! You can get a decent amount of information on this size. Give Josh a call and he will walk you through the process.