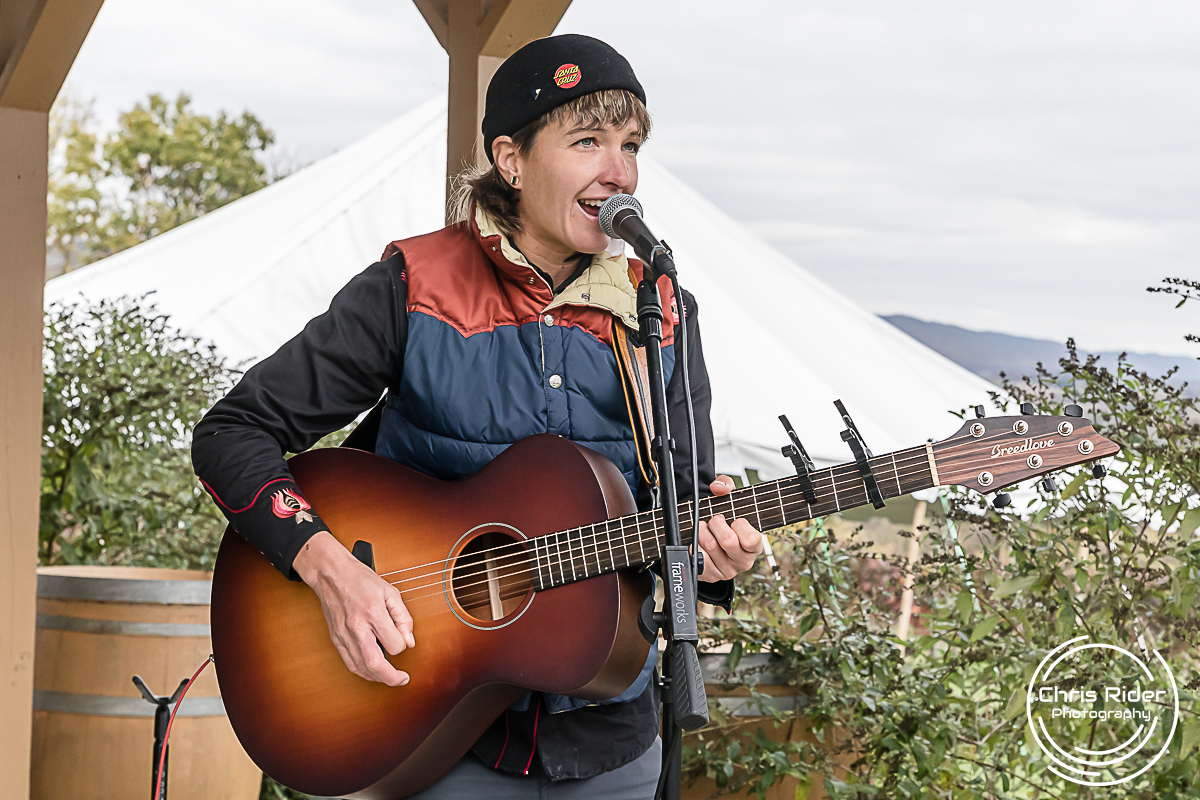 ---
By: Chris Rider
Well, November is here and gone, along with Thanksgiving…the restrictions continue and in some cases get even worse. While I was able to get out for some music this month, it certainly wasn't as much as I'd hoped. Between cancellations of a few shows I'd planned to attend, as well as trying to sell a house and buy another…well, life is complicated as we all know. I will say this…with all the stress of life as we know it nowadays, music is there every day to at least dull the stress and anxiety of life in these new times. Whether it's going out to see someone play live, watching a live stream, or listening to someone on Spotify (or whatever streaming entity you so choose), there's still always music.
I started out the month with a local trip to the Winery at Hunters Valley to see Indian Summer Jars lay down their beautiful folk music for a great (but socially distanced!) crowd. It was a bit cold and dreary of a day, but nothing that a bottle of wine and some good music couldn't overcome. The group played a number of their own original melodies, blending beautiful harmonies together while fans of all ages enjoyed some wine & food. They also included a number of covers from artists like Grace Potter, Maggie Rogers, Tom Petty, Joe Cocker and others. What a great and relaxing afternoon this made for me.
I then made it up to Iron Vines Winery in Sunbury to see my buddies Ken and Dan of Earthbound Misfits play their wide array of covers with their own flair and style. These guys are extremely talented musicians and truly great people as well. The guys covered music from artists like Tom Petty, Gnarls Barkley, The Beatles, Led Zeppelin, Tracy Chapman, and a ton of others. The Iron Vines is just a awesome, comfortable place to see some live music and I may have mentioned in the past that they do a great job creating a nice variety of wines.
Next up was a trip to Isle of Que Brewing Company for their monthly Singer/Songwriter Showcase, hosted by Jason Yoder. This was their first showcase that they were able to host since February, so they were very (understandably!) excited to invite local artists in to introduce folks to their music. The evening started off with Jason Yoder sharing several of his own songs, each showcasing his great storytelling ability. Jason was followed by Kevin Regan, a kind gentleman that I spoke to after the music was over. I always enjoy when I get a chance to speak to artists at their shows, it gives me a better feel for their music, the influences, and what makes them the artists they are. Kevin played songs with great rhythm that listeners just couldn't help but tap their feet to. The 3rd artist to play for the evening was Prairie Dogma's own Michael Lundy. Michael's always a blast to listen to, whether solo or with his band. He played a number of cool jams including a fun song about a mean dog named Datsun.
What turned out to be my final trip for the month was to see More Than Riders (MTR) play at Shermans Creek Inn in Shermansdale. MTR started out as Riders, a father and son duo of Terry and Eric Rider (no relation to me…we don't think LOL) 13 years ago. Last September they brought in 12 String Wonder of the World Colby Dove on bass, and drummer Tom Emond, a Massachusetts transplant. MRT's covers strolled along through songs from The Hollies, Deep Blue Something, Bob Seger, Tesla and many others. The set included a long drum solo by Tom as well as a solo set from Colby. It was a great night of music, as well as some great food (thanks Matt!) and drink.
So…that was my month of live music. Like I said, it wasn't as much as I'd hoped or planned for, but I suppose that's just how things are at least for the foreseeable future. Every artist that I go out to see continues to play with hope and a love for their craft that just amazes me each and every time. It can sometimes be hard during this season to remain positive and hopeful, but music helps me quite a bit as I'm sure it does anyone reading our magazine. I wish you all a very Merry Christmas and Happy Holidays. Just a reminder: if you've got a show coming up that I should see, make sure to send me an invite, shoot me an email or a message, let me know about it. The majority of the shows that I go and shoot I find out about through invites from all of you or your friends. Hit me up on facebook: @chrisriderphotography or email: chrisriderphotography@gmail.com, stop me if you see me out & around and say hi. Until next month…go find some live music and give them and the venue your support.