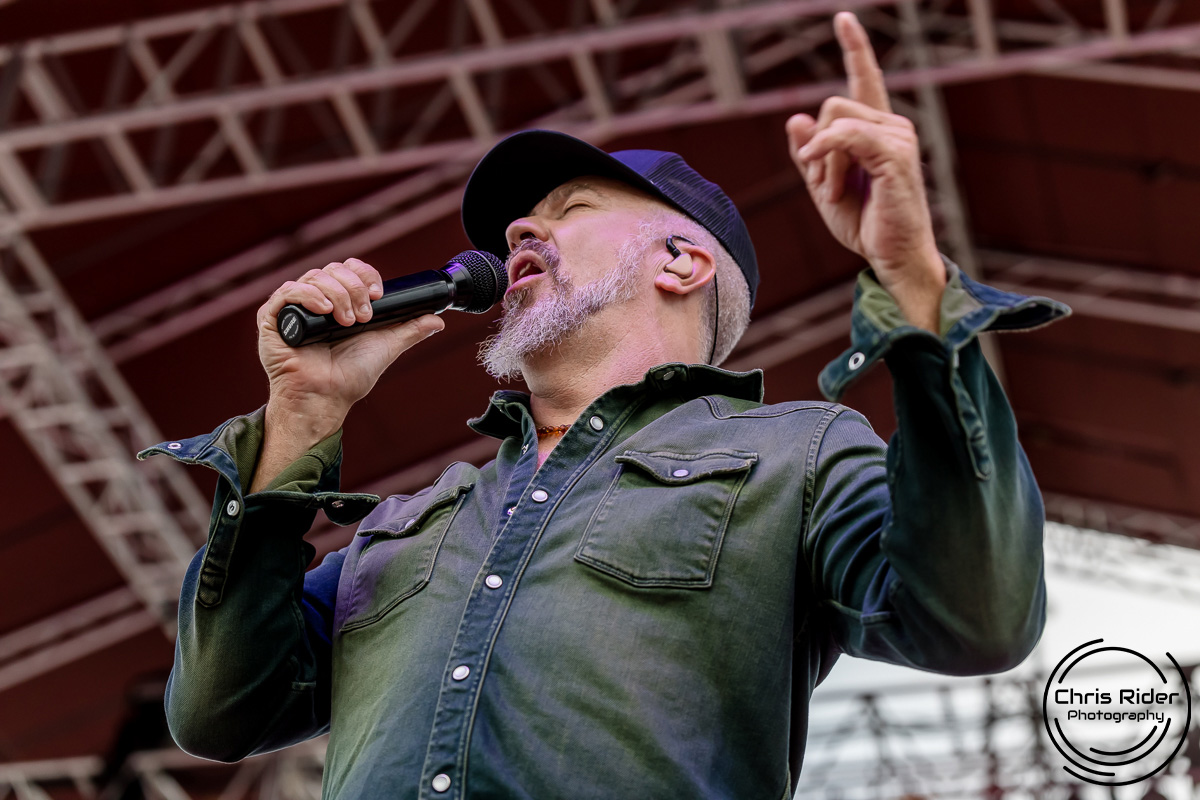 ---
By: Chris Rider
August came…August went…It was a bit of a blur, but with great music all over the place. Venues, bands, and music fans alike are getting out and enjoying live music. Rules and restrictions vary from place to place, but regardless of your stance on the rules various places have put in place, no-one can doubt that the venues are doing it with only the best of intentions for everyone involved and in an effort to keep live music going. I understand that sometimes it can get a bit frustrating…but I ask that we all keep in mind why we go to these shows in the first place. So with all that being said…here's a look back at the last month or so of live music for me.
I started out at Sherman's Creek Inn for The Juice, a local 5 piece band covering a wide variety of classic rock and roll from Tom Petty to Sheryl Crow, as well as a few originals. They did a good job getting folks up and dancing and having a great night.
Next trip out was up to hang with my friends at Isle of Que Brewing, and the fellas in Prairie Dogma. Prairie Dogma has seen a few lineup changes over the last year or so and currently consists of Michael Lundy on guitar and vocals, Tyler Henry on bass and David Jackson on percussion. Playing a variety of Folk/Americana covers including a few Grateful Dead tunes, as well as their original "It's Good To Be Back" which they'd written just three days prior, these guys put on a great show. It felt good seeing them play again as they always do a great job of entertaining the crowd with their music, as well as short stories in between regarding their song choices and song writing.
I then headed down to HMAC after an invite from my buddies in Elsewhere for a night of metal in the Capital Room on the big stage. Elsewhere opened up the evening with a 45 minute set that got the crowd cranked up quickly to the point of even having a small mosh pit open up in the middle of the floor. These guys were pure energy from beginning to end and did a fantastic job opening the evening.
Following Elsewhere, Portland Oregon based Veio hit the stage for a hard hitting set with a unique punk/metal sort of vibe to it. They had a very powerful and clean sound to them that I enjoyed and lead singer Cameron was rocking one of the coolest mustaches I've seen in a while LOL. They have a number of videos up on Youtube, both originals and covers, and are definitely worth checking out.
Next up was Lexington, KY based Picturesque…a rock band with a hardcore pop/rock sound to them, they formed originally in 2014 and have several EP's available and can be heard on Spotify and most other streaming platforms, as well as a number of videos on youtube. Vocalist Kyle Hollis hit the stage at 100 miles an hour, and never slowed down. I will never understand how singers can move like he did while singing with such passion at the same time, but he did a great job of it and certainly made me work to get a few good pictures while he did LOL. I had not heard of these guys previously, but they've definitely been added to my playlists for future listening.
Headlining the evening, and their 19 show tour celebrating the 10th anniversary of their release "The Emptiness", was Raleigh, NC based post-hardcore rock band Alesana. Formed in 2004, with multiple releases, these guys thrive on "Positive Mental Attitude", their mantra throughout their music, and their lives. I was lucky enough to meet a few of the guys prior to the show and have to say, they were awesome. Very positive guys, happy to be there, and just happy to be out playing their music for their fans again. These guys hit the stage for a nice sized crowd that was ready to receive their huge blast of positive energy. What an awesome show these guys, and all the bands this evening for that matter, put on. Look each of them up on Facebook, on Spotify, or whatever other streaming platform you use, give them a like and some support.
My next night out was one I'd been looking forward to for well over a year. Originally scheduled for August of 2020, it got bumped to 2021 like a lot of shows last year. Opening up the evening at Spyglass Ridge Winery was Williamsport native Gabe Stillman, with his 3 piece Gabe Stillman Band. The trio's music is very heavily rooted in the blues, but has an Americana Rock flavor to it that is unmistakable. He plays with an energy and drive that is captivating, whether it's a cover of Stevie Ray Vaughan, or one of his originals, his music just drives hard from the first song of the set to the last. All of his music can be found on most streaming and digital outlets, as well as cd's available on Gabe's website (https://www.gabestillman.com/) and many local music stores.
The second act of the evening, while not the headliner, was the one I was there for as he's been an absolute favorite of mine for over 10 years. JJ Grey is out of Jacksonville Florida, and has a way of singing about life that just draws me in. Something about his raw, blue-collar delivery of every song of his just connects with me on a root level that I love. His music has influences from the blues, to rock, to funk, to Americana…he has a way with words that just draws an audience in. I left that night over-hearing many people saying they'd never heard of him prior to this show, but they'd never forget him. His song list this evening included several of my personal favorites, including "Sun Is Shining", a song that has a deep and personal meaning to me. This was my third time seeing JJ play, and I was fortunate enough to meet him after his show for just a few minutes, share a quick conversation with him and of course get a picture with him that I'll treasure for a long time. If you haven't heard any of JJ's music, it can be found just about anywhere online including Spotify and Youtube.
The headliner of the evening was a band that I've listened to for a long time, as many have, but this was my first time seeing them play live. Blues Traveler came out and started out their show with a number of deeper cuts, some I've never heard before myself…then playing some of their more popular tunes like Runaround, as well as some covers including one originally by 311. It was pretty cool seeing a band I've heard for so long bring their music to life on stage in front of a huge crowd like this.
My final show for the month (well, at least for this article), was actually here at my new home. I've been here for a few months, but finally got around to having a house-warming party. I was fortunate enough to have my buddy Dave Gates swing by and play for a few hours for a bunch of my friends. Dave covers a huge list of songs (check out his list of covers and originals at davegates.org ), and played a number of my favorites including Riders On The Storm, Walking in Memphis, Midnight Rider, and All Along The Watchtower. Dave definitely made it one for the books, my best party yet LOL.
So there it is, my month of music through my eyes and ears. Just a reminder: if you've got a show coming up that I should see, make sure to send me an invite, shoot me an email or a message, let me know about it. Venues: please don't hesitate to reach out to me as well. The majority of the shows that I go and shoot I find out about through invites from all of you or your friends. Hit me up on facebook: @chrisriderphotography or email: chrisriderphotography@gmail.com, stop me if you see me out & around and say hi. Until next month…go find some live music and give them and the venue your support, they truly need it more now than they ever did.