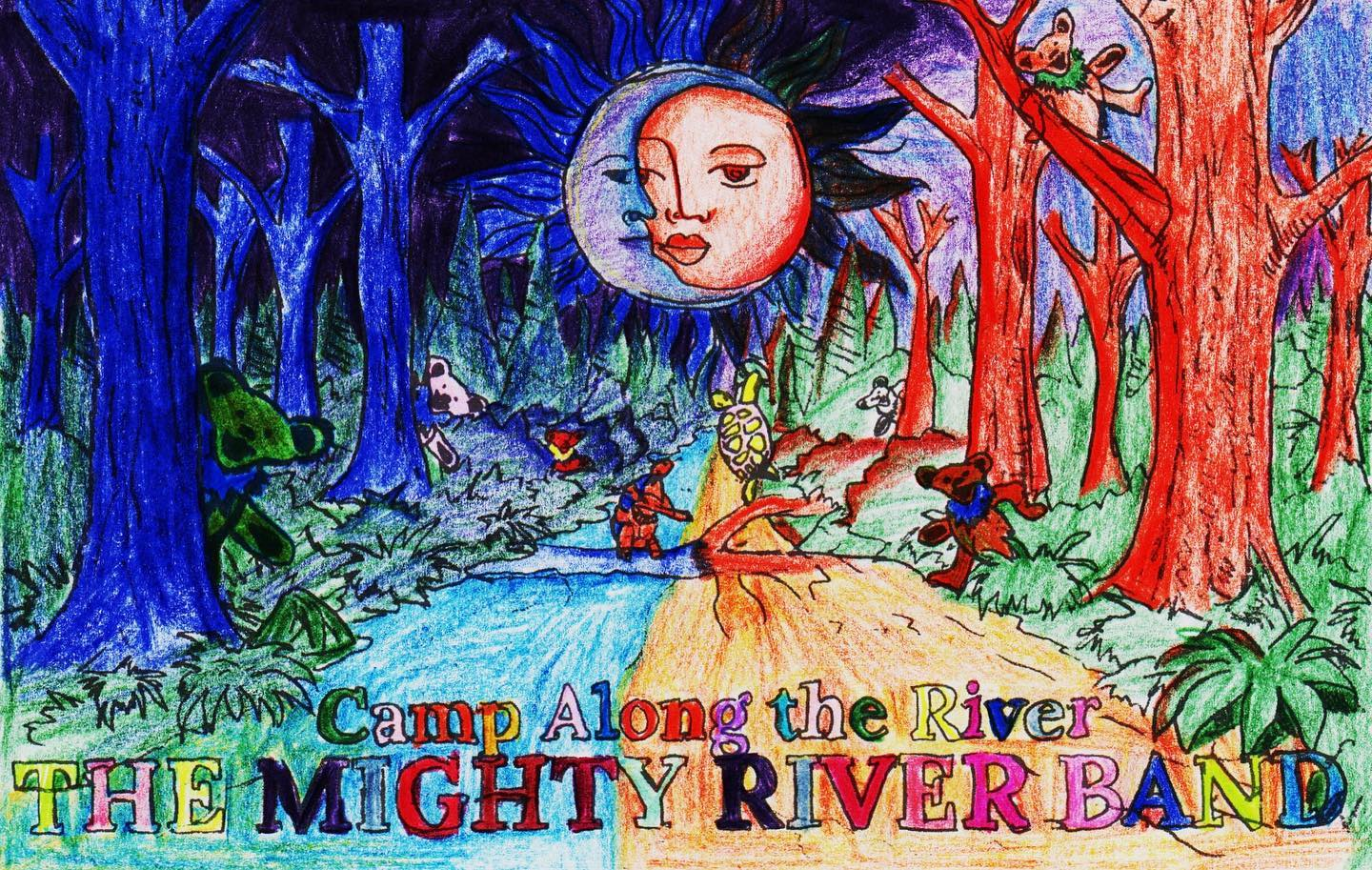 ---
Camp Along the River, hosted by the Mighty River Band, is a 3-day, family friendly music festival, held at Fort Halifax Park the weekend after Labor Day. The event showcases, local musicians and bands, along with local food, craft beer, and art vendors.  Gates open at 5pm Friday, September 8th and festivities will end Sunday, September 10th  at 5pm.
This is our third year for the event. It has really grown every year since it originated.  The goal was to build it and make it bigger and better every year. This started off as a one day outdoor concert by the Mighty River Band at Schocks Farm in Dauphin.  It was right toward the tail end of Covid lockdowns. Everyone was so tired of being cooped up and not seeing each other. All of the shows during that time, were ridiculous because they were 50% capacity. The minute we'd start a show all of our phones would be blowing up with people asking how they could get in because the shows were selling out so quickly. We decided to do a show outdoors with the feel of a festival, and it was just absolutely amazing. Over 300 people showed up to this thing we just decided to do one day. The second year we moved to Fort Halifax, and made it a two day event.  Fort Halifax offers us 172 acres right on the Susquehanna River, so outdoor activity opportunities are endless.  We've had tremendous support from the community, township officials, and the Friends of Fort Halifax organization.  A portion of the ticket sales will actually go to the organization to help preserve the park.  The whole thing comes together, as we initially started off, raising money for the "Save the Islands" campaign on the Susquehanna River.  We were a couple of local musicians who got together and put together a show for the event, and it just kind of took off from there. That's where the reference "The Mighty River" comes from so it only made sense to keep this event as close to the Susquehanna River as possible.
Tickets are available through Eventbrite on our website www.TheMightyRiverBand.com. There are also links on our Facebook page, and our advertising. Tickets will be available the day of the event at the front gate, but we encourage everyone to set up their tickets online to give us a better idea of how many to expect.  Children 12 and under are free with the purchase of an adult ticket. Anyone that can join us is encouraged to bring any reasonable supplies if you wish to camp.  These cannot be set up directly in front of the stage or in the immediate concert area. Craft beer, and food will be available at the event from local vendors. Outside alcohol is not allowed but we do encourage you to support all of our vendors. Well behaved pets with responsible owners are welcome in coherence with park rules. 
We've got an amazing group of solo musicians and bands lined up for the event.  Shy Bear Brewing, Hall's Homemade Ice Cream, live glass, blowing by Ayoglass, Appalachian Kayak will be offering kayak rentals and shuttling for anyone that chooses.  We will even have a choreographed light saber duel Saturday night performed by.CPAJSA.  There will really be all types of events happening. Everyone is encouraged to come. Go to www.TheMightyRiverBand.com for tickets and more info.