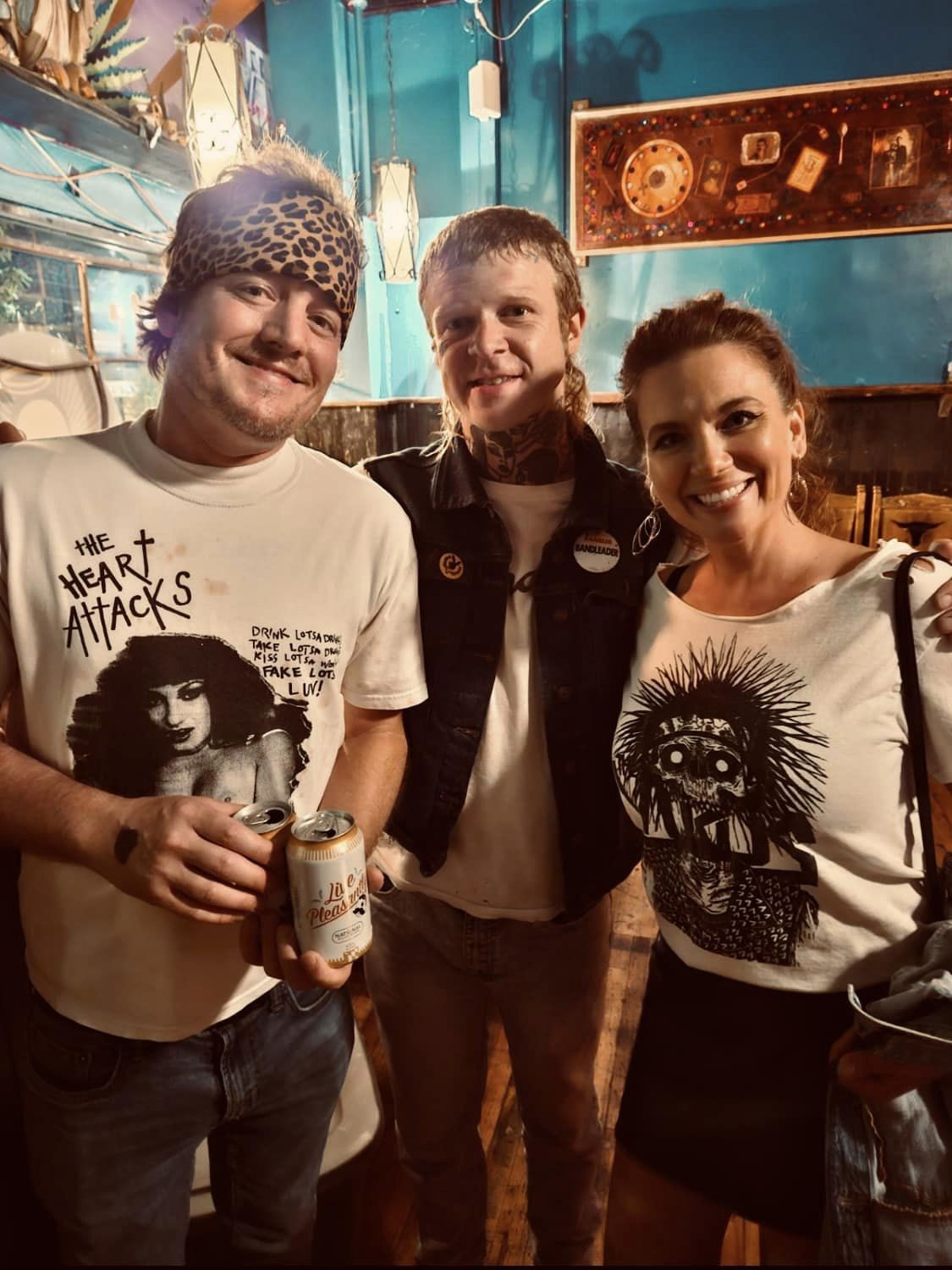 ---
Greetings Rockers 'N' Rollers! Last month began with Draw The Line performing a free concert on July 1st at Grantville's Hollywood Casino. The Aerosmith tribute band established in 1991 from Massachusetts is the only officially endorsed band by Aerosmith. The true Aerosmith band hits the road September 2nd in Philadelphia for their Peace Out Farewell Tour.
Harrisburg University Presents added a few shows to the Central PA scene with Lovelytheband at XL Live on June 27th and Jason Isbell & the 400 Unit at Harrisburg's Riverfront Park on July 26th. Lovelytheband are known for their hit single 'Broken,' and this was the third time Jason Isbell has partnered up with Harrisburg University for shows in Harrisburg. SLP Concerts just announced the return of Live to the Harrisburg Forum on October 17th. The York-native band will play an unplugged show with original singer, Ed Kowalcyzk.
On July 6th, Cinderella's Tom Keifer brought his 'Live Loud 2023 Tour' to Penns Peak in Jim Thorpe, PA. The former heavy metal frontman of Cinderella also brought 80s band, Winger, as support and John Corabi, a former singer for Motley Crue. Cinderella is originally from Philadelphia but Keifer now calls Nashville his home and that night played his many heavy metal hits as well as new material.
Atlanta based punk band, RMBLR, swept thru the East Coast on a 9-date city run. The band put on a fantastic show at Baltimore's Holy Frijoles with Comino and Bad Mother on July 11th. Charismatic lead singer, Chase Tail, used to front glam punk band, The Heart Attacks, and continues to produce great songs with RMBLR including, "Main Muscle."
Horror punk pioneers, The Misfits, returned to their home state of New Jersey on July 8th for an unforgettable night at Newark's Prudential Center. The legendary punk band began in 1977 in Lodi, New Jersey a few miles from where the concert took place. New Jersey's, Gaslight Anthem, and historical LA punk band, Fear, fronted by the infamous Lee Ving both provided support for the show. The Misfits continue to play incredible, very rare and sporadic reunion shows featuring original members, Glenn Danzig, Jerry Only and Doyle Wolfgang von Frankenstein.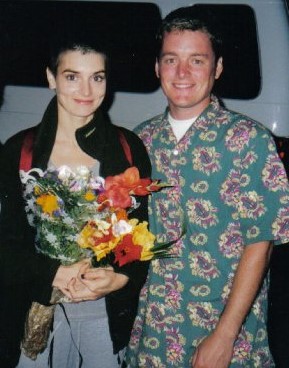 Sinéad O'Connor, the gifted Irish singer-songwriter died at the age of 56, on July 26th. The singer's family stated, "It is with great sadness that we announce the passing of our beloved Sinéad. Her family and friends are devastated and have requested privacy at this very difficult time." Recognizable by her shaved head and known for her massive No. 1 hit, "Nothing Compares 2 U." O'Connor was found dead at her London flat and her death is not being treated as suspicious. The singer was open about her struggle with mental illness throughout her life. She was a lifelong non-conformist and her political and cultural stances and troubled private life often overshadowed her music. She became widely known for her feud with Frank Sinatra and criticizing the Catholic Church.
Dead & Company's "The Final Tour" played its final shows in San Francisco for three-nights at Oracle Park, July 14th-16th. Since its 2015 formation – the band consisted of original Grateful Dead members Bob Weir, Mickey Hart and Bill Kreutzmann, along with John Mayer, Otiel Burbridge and Jeff Chimenti. D&C have been one of the most consistently successful touring outfits with 4.08 million tickets sold. Kreutzmann did not go out on the final tour, replaced by Jay Lane. The Grateful Dead began some 60 years ago in Palo Alto, California in 1963 but lost the band's virtuoso lead guitarist and spiritual anchor, Jerry Garcia in 1995. The first Dead & Co. show in 2015 at Madison Square Garden brought so many tears of joy and the beginning of something special for the past 8 years.
Tony Bennett, one of the great saloon singers for the past eight decades, died July 21st, two weeks shy of his birthday. He was 96. Bennett died in New York but did not specify a cause. The legendary crooner was diagnosed with Alzheimer's disease in 2016. His social media confirmed, "Tony left us today, but he was still singing the other day at his piano and his last song was 'Because of You,' his first No. 1 hit." Bennett had won 19 Grammy Awards and a lifetime achievement award in 2002. One of his best friends and mentor was Frank Sinatra, who admired Bennett's vocals. "For my money, Tony Bennett is the best singer in the business," Sinatra said in 1965. "He excites me when I watch him. He moves me."
Porno For Pyros are celebrating the 30th anniversary of their self-titled debut, marking the first time the band sets out on the road in 25 years. The tour follows last year's reunion in which original members Perry Farrell, Stephen Perkins, Peter DiStefano and Martyn Le Noble joined for a sold-out show in Los Angeles. The band has also teased they will release new music later on in the year. Their "Horns, Thorns En Halos" upcoming tour visits Bensalem, PA on November 3rd and Silver Spring, MD on November 5th.
Ozzy Osbourne broke the news that he won't be taking the stage at the inaugural Power Trip festival in October, following a series of health issues. The Prince of Darkness explained: "My original plan was to return to the stage in the summer of 2024, and when the offer to do Power Trip came in, I optimistically moved forward. Unfortunately, my body is telling me that I'm just not ready yet and I am much too proud to have the first show that I do in nearly five years be half-assed."
The mega-metal festival Power Trip is scheduled October 6th through the 8th at the Empire Polo Club in Indio, California, with a lineup featuring Metallica, Iron Maiden, Guns N' Roses, Tool, and AC/DC.
While Madonna had to postpone the North American leg of her "Celebration Tour," the singer has announced she will be continuing the European leg as planned. The news comes after Madonna was hospitalized due to a bacterial infection, causing her to push back her tour dates. The singer was scheduled to kick off the "Celebration Tour" on July 15th. Madonna stated, "I did not want to disappoint anyone who bought tickets for my tour. My focus now is my health and getting stronger and I assure you, I'll be back with you as soon as I can! The current plan is to reschedule the North American leg of the tour and to begin in October in Europe." Madonna holds the record of the highest grossing tour for a woman with her "Sticky & Sweet Tour" (2008-2009) that grossed $419 million.
After five years, Sir Elton John's "Farewell Yellow Brick Road Tour" reached its final stop on July 8th. The iconic musician said goodbye to the thousands of fans in Stockholm, Sweden, and to the 6 million-plus fans across the globe who made his final tour the most successful of his storied career. The emotional concert in Sweden marked the end of a remarkable 330-show run that kicked off PPL Center in Allentown, Pennsylvania, on Sept. 8th, 2018. Elton John, has played nearly 4,600 shows in 80 countries over the past five decades.
Ed Sheeran has set a new single-show attendance record at Gillette Stadium, the home of the New England Patriots. With 71,723 in attendance at his July 1st performance, Sheeran broke the previous venue record set by U2 in 2009. The multiple GRAMMY Award-winning superstar ranks fifth in highest grossing tour of this year with revenues over $105 million to date. 17 people were hospitalized from Ed Sheeran's concert in Pittsburgh on July 9th. Emergencies were for heat-related issues, falls, a seizure, and two cardiac arrest patients – including a paramedic leaving the facility and a worker who was tearing down the setup from the performance. The day before, Sheeran stopped by a local pizza parlor in Crafton, PA to help make 50 pizzas which included a special surprise each having free tickets to his sold-out show. In June, Sheeran surprised Philadelphia fans at Philips Steaks and gave out free cheesesteaks.
One day after launching his latest headlining tour with a sold-out performance at The Theater at Madison Square Garden, country singer Orville Peck announced he's postponing all of his upcoming tour dates. Peck posted "I've come to realize my current mental and physical health won't allow me to bring you my best." He continued that he need to "take this time to replenish my mind and body so that I can come back stronger and healthier than before." Orville Peck was set to play Harrisburg Riverfront on July 28th.
AUGUST CONCERTS: KIX – Dewey Beach Bottle & Cork Aug 3. Ryan Adams – Reading Santander Arena Aug 4. Pat Benatar – Sunbury Spyglass Winery Aug 5. Rick Springfield / The Hooters – Grantville Hollywood Casino Aug 11. Guns N Roses / The Pretenders – Hersheypark Stadium Aug 11. DEHD – Philadelphia Franklin Music Hall Aug 12. Timmy's Creepshow – Mechanicsburg Metropolis Aug 17. Pixies / Modest Mouse – Asbury Park Stone Pony Aug 20. Bret Michaels – Grantville Hollywood Casino Aug 26. The Menzingers – Stroudsburg Sherman Theatre Aug 26. Joan Jett and the Blackhearts – Washington DC Atlantis Aug 27.