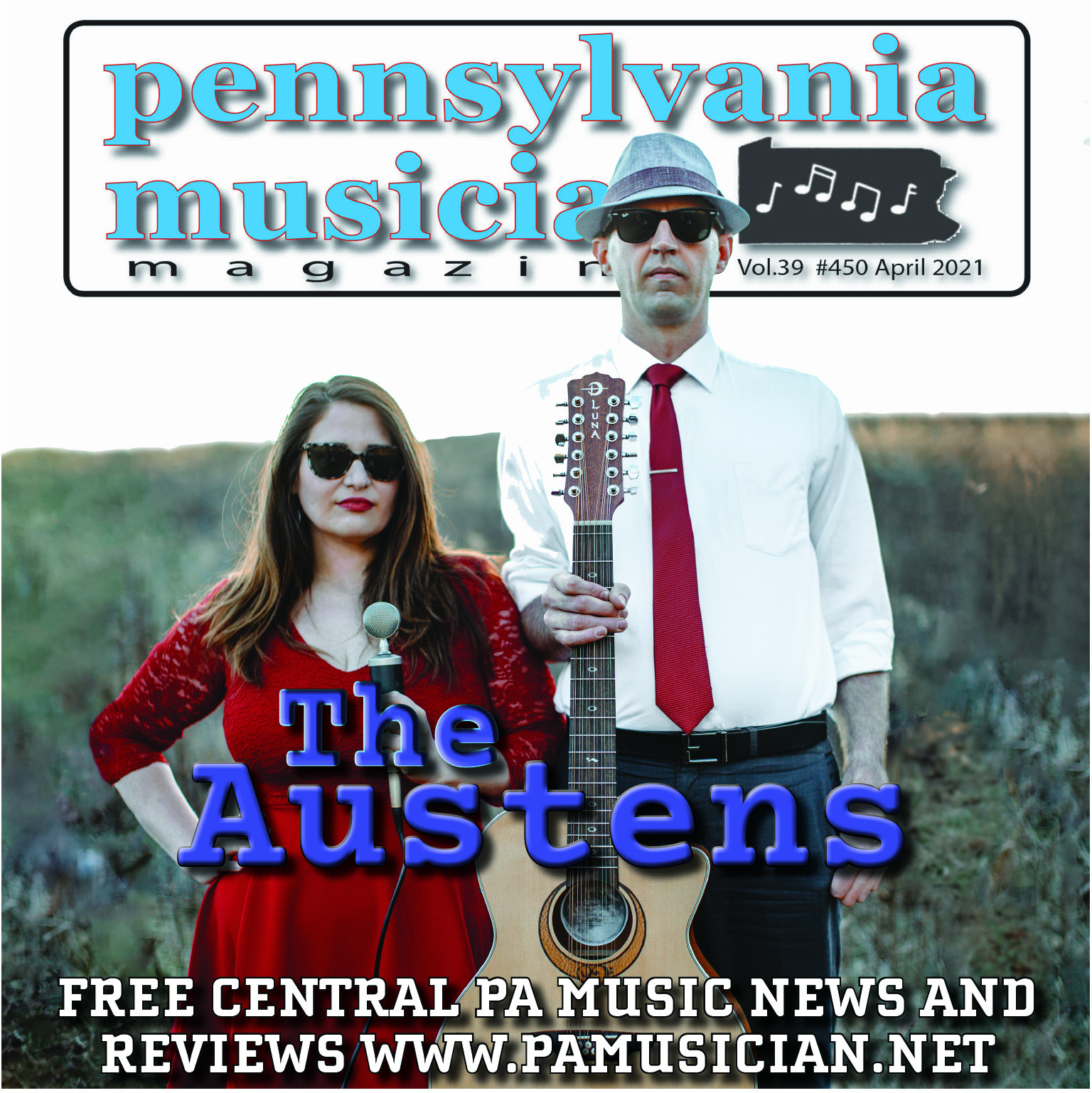 ---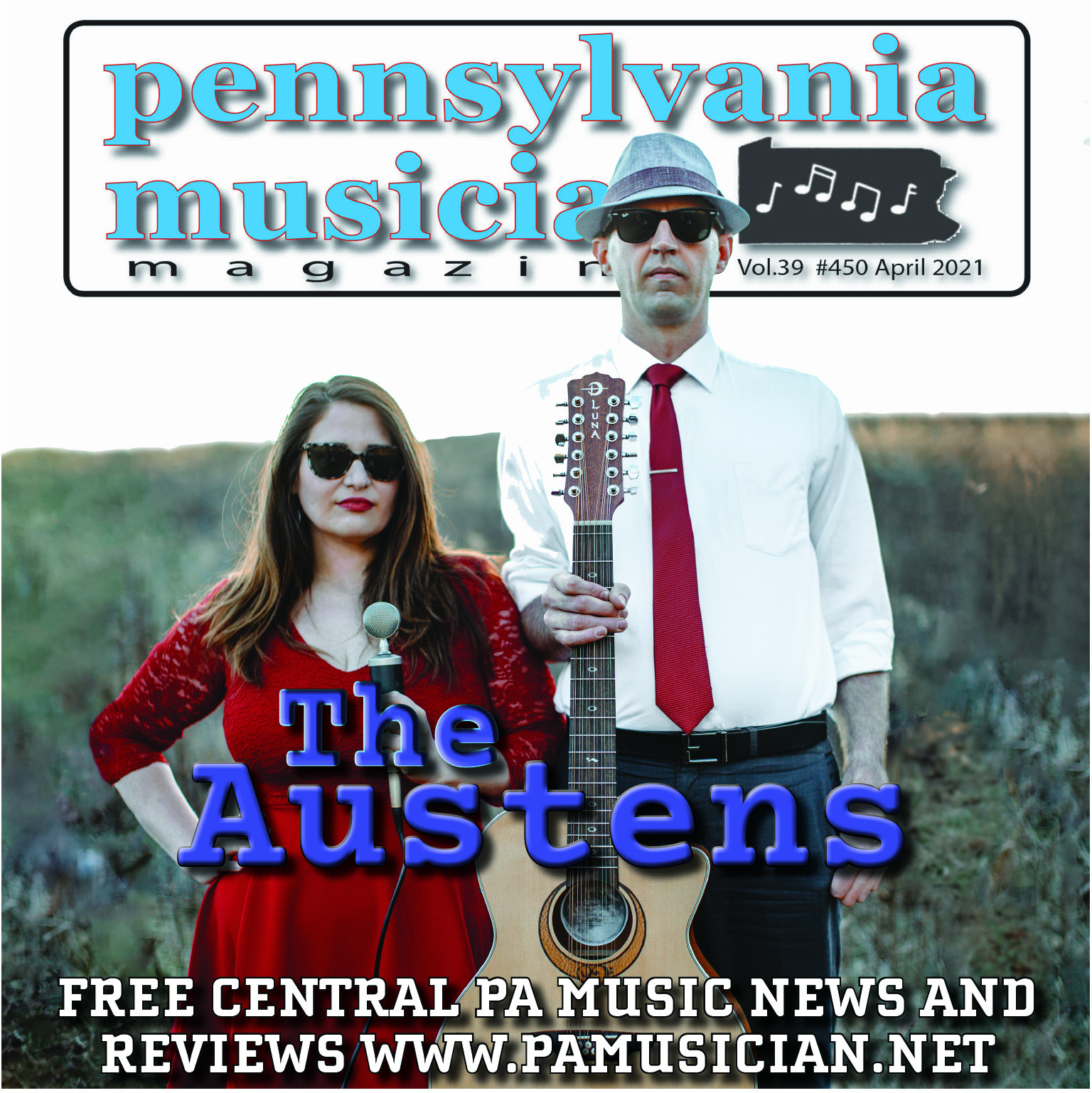 Helping You Light Up Your Life
By: Rachel Rocks Photos By: Kathleen Frances Photography
The Austens are an acoustic duo from Harrisburg, PA. Nick and Stefanie Austen, decided to start playing out as a band back in early 2019. Their first show was at an Open Mic Night at JB Lovedraft's which is known for its love of heavy/death metal and video games. Of course, The Austens don't quite fit in that genre, but they didn't let it stop them, they got up on that stage and they sang their hearts out. They broke out with Johnny Cash, mixed in some Elvis, and even ended with the Beatles. Needless to say, the crowd loved it! One thing about music is it transcends throughout all genres and generations. If you are up there, loving what you are doing, the people listening are going to love watching you do it. The best part about today's musical world is you are not trapped in a little box, you have the ability to be as creative as you want to be, and make music as beautiful as you want to make it, and The Austens have pushed open that box and are making their show be unlike anyone else in the area.
Throughout the past two years The Austens have developed their stage presence and their song repertoire. They've added in some modern rock, but they still play the oldies but the goodies, and they also have written and released quite a few original songs. They use catchy pop vocal-driven melodies and harmonies to tell their listeners stories of life, love, and longing. Their notes and lyrics quickly draw you in with their relatable charm, they will definitely make you smile and want to stay and listen for a while. One night they were playing near me at St. Thomas Roasters in Linglestown, so I was able to stop in and see and hear a show. I was instantly hooked, and a bit bummed I didn't get there earlier. One of their original songs, "Boy" is so catchy and heartfelt that you can easily relate to every word. It's also cool how even though they play covers that we've heard for years, they "Austenize" it in their own way to still make some of the songs unique.
On April 5, 2021 they will officially be releasing their newest original "Light Up My Life". They hope to start a campaign of having people reflect on what Lights Up their own Life? With everything happening all around us, it's so easy to focus on the negative, but The Austens are hoping to change that! Nick wrote this song while he was sitting at home, waiting for Stefanie to get home from work, it took about 20 minutes for him to come up with the main lyrics. An interesting fun fact about this song, it is obviously about his love for what lights up his life, but yet it doesn't mention the actual word "love" in the song. Love is so universal, and it really helps you put the song into perspective in your own life.
As they were recording the song, they decided to give it a little bit more depth, Nick added in piano, but they really wanted some strings. Luckily, so many musicians have become freelance musicians over the internet, they were able to reach out and they found an amazing violinist, Annie Leeth from Maze Studios in Georgia. They were able to send tracks over email, and before they knew it, her violin was beautifully integrated into the song, and their song "Light Up My Life" was complete. They loved the song so much they wanted to be able to promote it correctly, so they also created a video for the song. They got very lucky, and they were able to record the video in the gorgeous ballroom of the Civic Club in Harrisburg. There is so much beautiful musical history in that ballroom, it was the perfect location. They also found two amazing and professional dancers to dance together during the video, River Barry and Mandy Iglesias exceeded their expectations and added in so much beauty to the video, it was the perfect element to tie it all together. Their video can be seen on their website, www.theaustensmusic.com. You can also listen to some of their other original songs on their website as well. They will be following up the release of their song with a show on Good Day PA on abc27 on April 29th, and they will also be on air with Jim Price on his Homegrown Rocker show on June 13th.
It's awesome to see another band that didn't let Covid shut them down, if anything it allowed them to get even more creative with not only their music itself, but also in how they promote their music. Nick started his own Tik Tok page, that in the past two weeks he went from 500 followers to, as of this morning, over 17k! He recently started posting amazing, very simple to follow tutorials for guitar and ukulele. He teaches you how to play guitar in 30 seconds! And how to play ukulele in only 15 seconds! Also do you want to know how to turn your guitar into a snare?!? Check it out, Nick will show you how! You can follow him @nickaustenoftheaustens. After this interview I checked him out, and I'll admit it took me more like 15 minutes, while my noodles were boiling for dinner, but I learned how to play the ukulele. It's only been 3 days, but it's hard to believe I'm already working on 3 songs. I definitely need to, and will be, watching more of his tutorials to learn more tricks, but he makes learning so much fun and it's so easy! If you want to add more skillz to your repertoire, check him out. The Austens are also on Facebook and every other social media platform @TheAustens, or facebook.com/TheAustens.
As any musicians, The Austens had to get their start somewhere, and both of them want to thank their parents for instilling in them, their love for music. Nick's parents always had Beatles albums around the house, which obviously is a big influence on his musical style today, and Stefanie's parents supported her incessant singing in the house for 22 years. They are all very proud of the music The Austens are creating, and they still support them as much as they can today and every day. The Austens are also very thankful for every person who stops to listen at a show, or even stops while scrolling the internet to give them a like or a follow. They love creating music, but they love sharing their music even more. They really hope you take a minute and listen to their song "Light Up My Life" and focus on the beauty and help spread the love throughout the world.
If you want to get The Austens booked at your venue you can give them a call, 717-856-8029 or email TheAustensMusic@gmail.com.