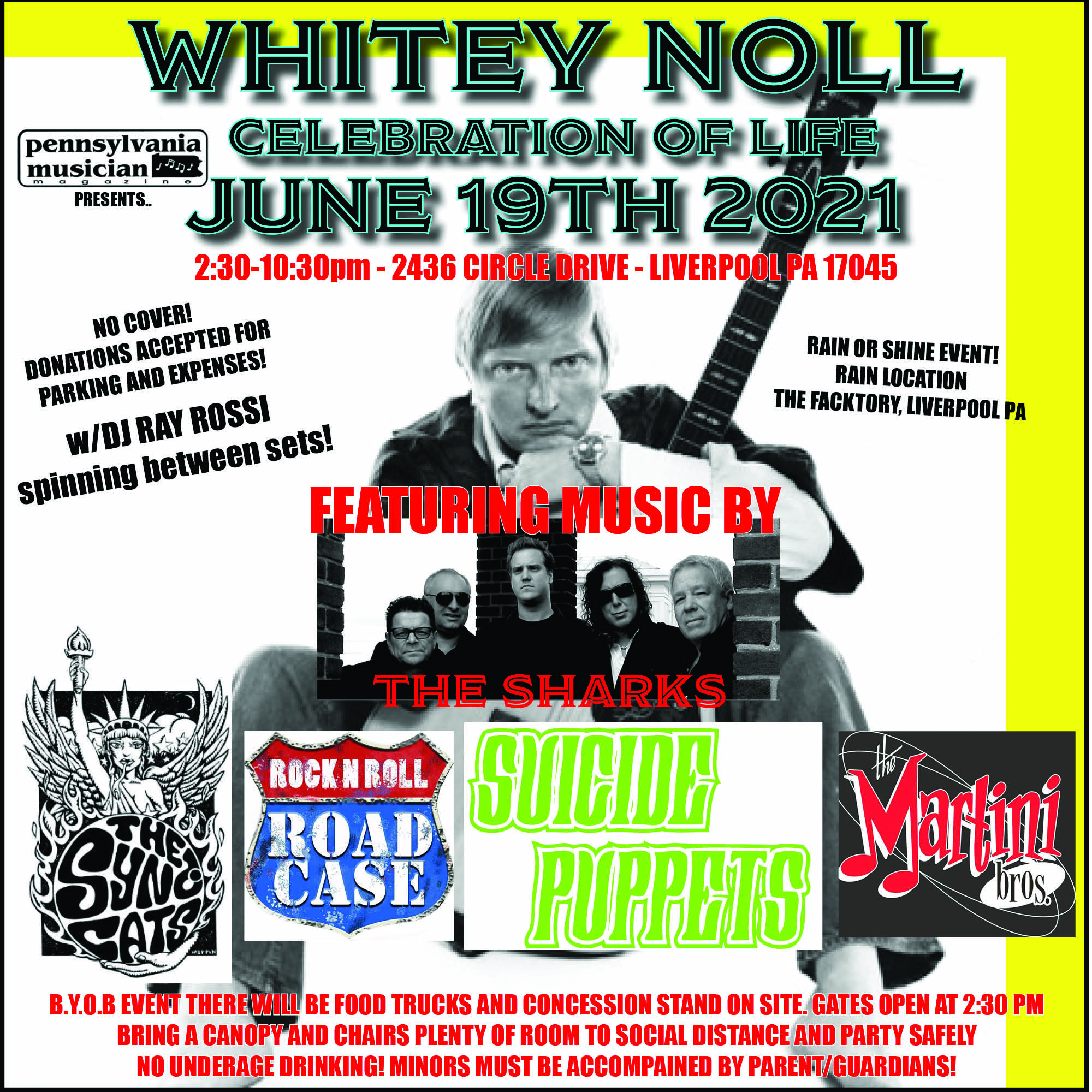 ---
By: Josh Noll
Hey PA the robin's are back and spring has sprung! The really good news is, as of April 4th bars can start serving beer without food and can increase capacity to 75%. As soon as the announcement was made, the news of shows and festivals started trickling in. Take a look through the paper and you will start to see that bands and venues are getting back to business.
XL Live has booked some great local bands to start things off; on April 17th, Defiant, Suicide Puppets, Lasciate, and Ultraviolent will be taking to the big stage. As local music lovers we need to all go pack the place and show XL Live that along with the out of state big name bands we also like to see our local guys on the big stage. On the 23rd you can catch Road Case, Devon Beck, Colt Wilbur and more! These will both be great shows so please attend and show support for the local music scene.
The Billtown Blues festival that was cancelled last year is now set to take place June 11th, 12th, &13th at the Lycoming County Fairgrounds in beautiful Hughesville, PA. Check out the ad on page 2 for all the details. Other festivals coming up quick are happening at The Susquehanna Valley Event Center located in Selinsgrove and The Bears Picnic in Blain. They are planning for a busy summer, starting off on May 29th with The Del McCoury Band, Owl & Crow, JP & Pappy of Cabinet and Serene Green. Followed by the 6th Annual GET DOWN featuring Cabinet for 2 nights of music with a long list of supporting bands on June 25th thru the 27th.
Smack dab in the middle of all that fun, presented by PA Musician Magazine, will be the Whitey Noll Celebration of Life on June 19th. The event will be held at a private farm in Perry County, hosted by Dave and Linda Russell. They have been PA Musician Magazine supporters for years and are opening up their farm to the public for this event. Details are still coming in and we are still working with the bands to make sure they can attend. So far the star studded lineup includes some blasts from the past with The SynD'cats, The Martini Bros., and The Sharks. Followed by some of the best that local music has to offer, with Road Case and Suicide Puppets rounding out the show. This is a BYOB event and we encourage people to bring a canopy and some chairs. Please car pool if you can as parking will be limited. There will be food trucks on hand to keep everyone fed and happy. There will be no cover charge but if you can afford a donation to cover expenses of the event that would be awesome. It will be a rain or shine event, with the rainy location to be held at the Facktory in Liverpool, PA. Keep an eye out for more details about this event and we hope to see you all there.
Local music lovers looking for a night out should consider The Sherman's Creek Inn. This is my new 'go to' location as they always have great food and drinks at an affordable price. This is not an exaggeration! Every time we go there it is mind boggling how cheap the bill is. Traveling around to bars and clubs all over the area, I am prepared for a $70-80 bill each night. Cut that in half for The Sherman's Creek Inn, its pretty amazing and makes catching a show much more affordable for the local music fan. The place is usually pretty full but if you're lucky you can get a table and enjoy some FREE live music. That's right no cover charge either. We caught up with The North Mountain Ramblers over at 'The Creek' and were not disappointed. These guys were right up our alley playing all the outlaw country favorites with classic hits like "Workin Man Blues", "Midnight Special" and just about every other song coming out of my home stereo including songs by Tom Petty, and one of my favorites DIRE STRAITS. Brad Bell did a great job belting out the lyrics and never missing a lead. He has some impressive guitar skills and the song choices match his vocal ability well. Backed up on bass by Alex Smyser and Al Weaver on drums it made for a great 3 piece. Not sure if Al plays with them all the time or not, but he did a great job. If you're looking for an entertaining night of music be sure to check them out on facebook and hit up one of the shows they have scheduled. Looks like they are getting booked up so if you're booking bands get a hold of them fast.
This month on the cover is The Austens. Go check out the cover story on page 13 to find out all about what they are up too. Nick has gotten a lot of buzz going with his TikTok videos where he will teach you to play ukulele in less then a minute. Hell he even has our own Rachel Rocks playing Amazing Grace! I'm so proud of her. I couldn't believe my ears as she was even singing along. Thank you Nick, you put a big smile on old Whitey's face up in heaven, as he would have loved to jam out with Rachel on the Uke.
We have three new bands advertising this month so please go check them out and give them some love. First up we have Kevin Correll, from the Sunbury area, he has a unique blues style and is always engaging the crowd and keeping things original and interesting. Next is The Spyders of HBG. Check them out on facebook. They have a new Ep out and are looking to book some shows in the area as well. Last but not least, Ten Ton Stone who will be playing at Big Bottom Brewery on April 10th with special guests On The Rocks. Please go show all these bands some love and let them know you saw their ad in the PA Musician Magazine.
Well that's it for this month. Please, if you have some shows coming up or would like to let people know about you or your new Cd, EP, or cassette (See the Zach King review in this issue) get a hold of us. We make advertising easy and affordable. You can help us out while we help you out. It's a win, win, for everyone. Send me an email joshnoll@pamusicain.net or give me a ring 717-636-4203. Peace, Love, and Local Music for the world!