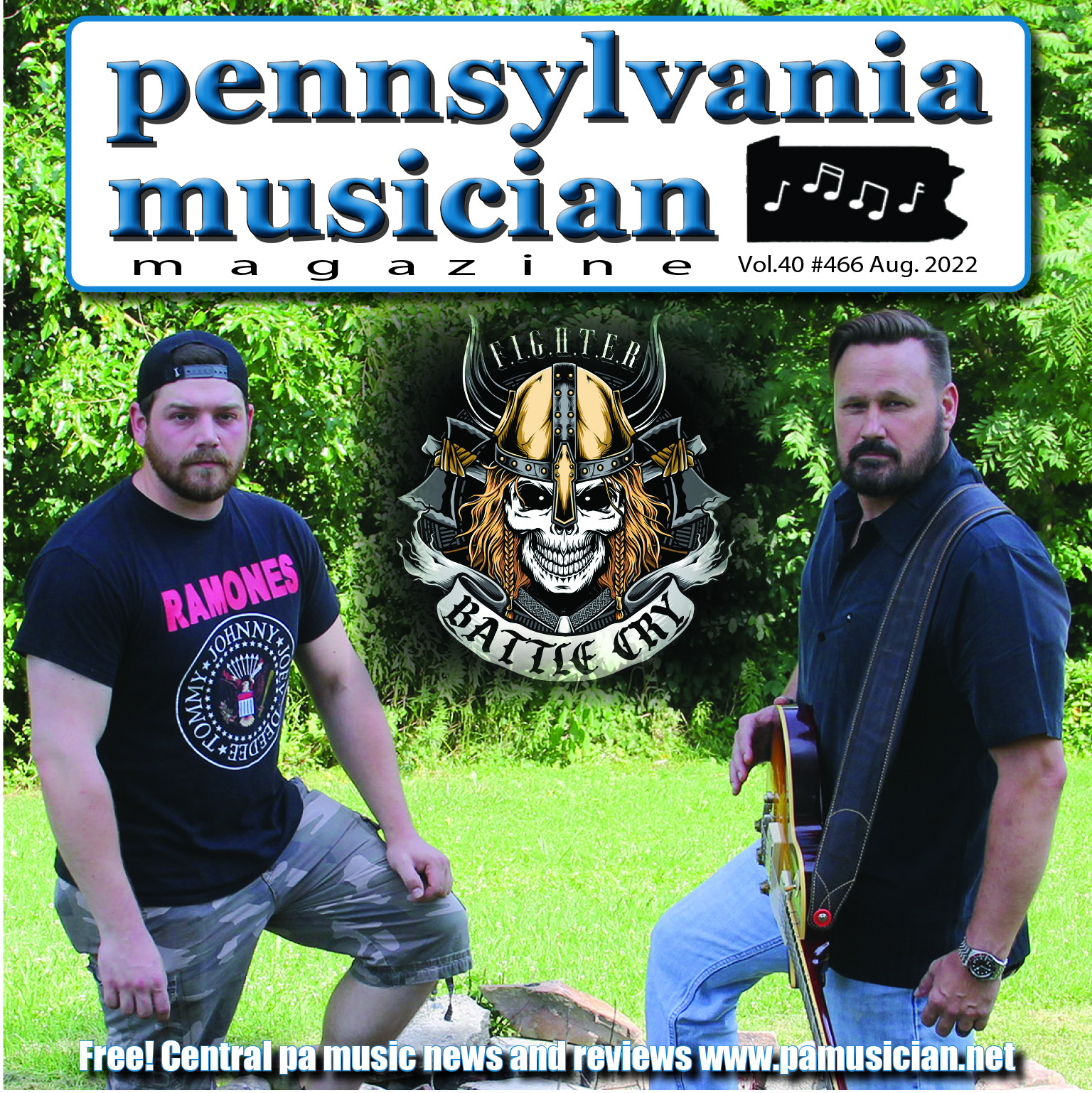 ---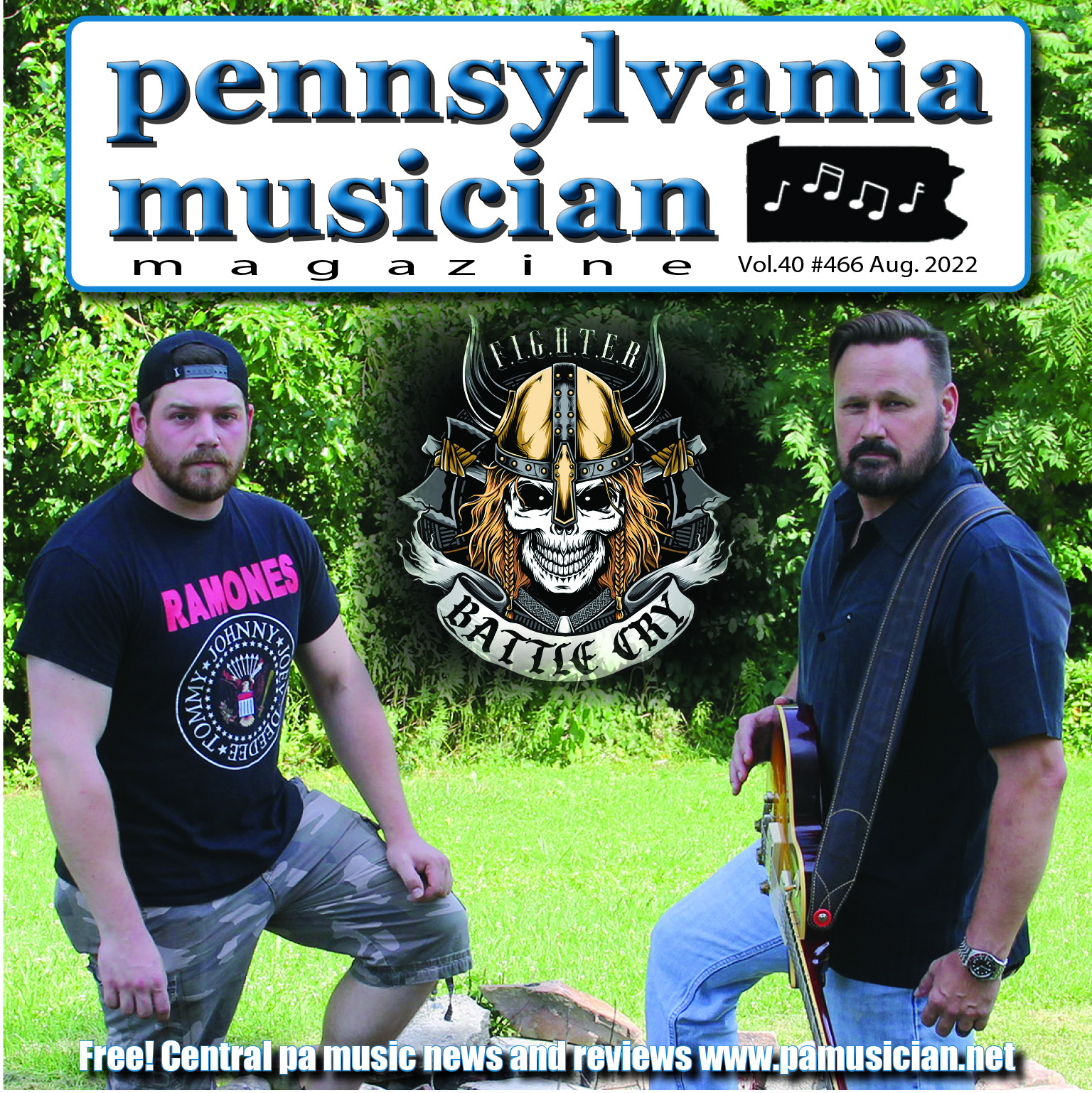 By: Josh Noll & Rachel Rocks
Recently I was invited down to Equinox Studios in New Oxford to sit down with a new and upcoming band, F.I.G.H.T.E.R. Heading into the interview, I really didn't know much about them, except one thing for sure, they were taking the internet social media platforms by storm! They have thousands of likes on pretty much all of their Instagram Posts, and their original music has over 20k monthly listeners.
I sat down with their lead singer/guitar player, T.R., and their drummer, Tim Stover. T.R. picked up his first guitar from Chad at the Guitar Spot in York, a little under 3 years ago, in October of 2019. After he got the guitar and tried to teach himself for a little while he decided it was time to find a teacher. Thanks to a lot of great recommendations, he started taking lessons from Don Belch at Equinox Studio. Even though he took his guitar and amp to every practice, for the first three months, all Don would teach him was theory. Of course, at first T.R. thought that was a bad idea, but when he started writing songs, he learned the importance of learning theory first! One day at practice T.R. told Don, I'm ready to record a song. He stepped into the recording booth and with a bit of trial and error and some word changes, he completed his first song "Rise Again". When he records songs, he has Tim help him with the syncopation, and he also gets help from Scott Salisbury on bass. Don works his mad recording skills and produces the song till they get it tweaked and ready to release.
Since that first song, F.I.G.H.T.E.R. has released two Eps, "American Made" and "Fists Up". "American Made" was released in February of 22, and "Fists Up" was released in May! "Fists Up" is a song that really gives you a good hook and you can tell by the number of streams that it has caught on with plenty of listeners. T.R. draws from his past mixing his martial arts experience with his music, hence the name F.I.G.H.T.E.R, it's very evident in his lyrics and heavy guitar riffs. Locked in with Tim's devastatingly precise drum beats the songs quickly become familiar and will soon have you singing along and yearning for some serious MOSH pit time.
Most recently, on July 15th, they released their single "Battle Cry" which has already been listed on 3 playlists on Spotify; one of those is the Heavy Metal Classics playlist. To see their song listed on a Playlist between Metallica and Judas Priest was nothing they could have ever even dreamed of, but there it was less than 2 weeks since its release, and it is just rocketing it's way out to the world! With so many streams already, they can't wait to see what happens.
When asked, T.R. who was your biggest influence? Led Zeppelin was number one on the list but he digs everything from Elvis to Metallica to Eddie Money and beyond. One thing is for sure, his lyrics come from the heart and it feels as if each song takes you into the battle that is raging on within his mind.
This might be T.R.'s first jump out into the music world, but the other guys have enough experience under their belts that they've been able to really help T.R. navigate the music scene. Don Belch currently plays with Gallowglas, but has also played with Ninetail who even went on tour with Marilyn Manson, Tim Stover has played with Flesh of the Lotus and Fail of the Fatalist, plus he has also been writing and recording as a solo musician. Scott Salisbury used to play in Evelyn's Ashes and has years of experince.They are currently looking for a rhythm guitar player to take some of the pressure off of T.R. If you have what it takes, hit them up! They've been recording for a while now, they are ready to get out there and entertain the masses. They are hoping to start booking shows for 2023.
As they are watching their songs soar through the charts, they realize, now more than ever, Rock music is making a come-back and they are more than happy to help it along the way! F.I.G.H.T.E.R. has had some help along the way, they wanted to send out a special HUGE thank you to Don Belch. T.R. really considers him a music mentor, and he is very grateful he has taught him so much, and continues to help him hone his craft. They also want to thank Chad at Guitar Spot in York who does a fabulous job at keeping plenty of guitars in stock. Every time T.R. buys a new guitar, he writes a new song, so keep those guitars coming! After he gets those guitars kudos to Jeff Hostettler for being the best luthier that keeps them all in the best condition they could possibly be! Thanks to Gibson Murphy Lab, Gibson Custom Shop, and Friedman Amplifiers for partnering with F.I.G.H.T.E.R. to help them get their social platforms up and running. One last but not least special thank you to all of the musicians for helping T.R. make this dream possible, and also thank you to all of the people who are listening to and streaming our music. We hope you enjoy listening as much as we enjoyed making it!
F.I.G.H.T.E.R. is definitely just getting started. Please go follow them on Spotify and listen to their music, and help them in the "Fight" to keep Rock music alive and well You Tube.com@Fightermusicofficial! For more info text T.R. @ 410-562-3079.