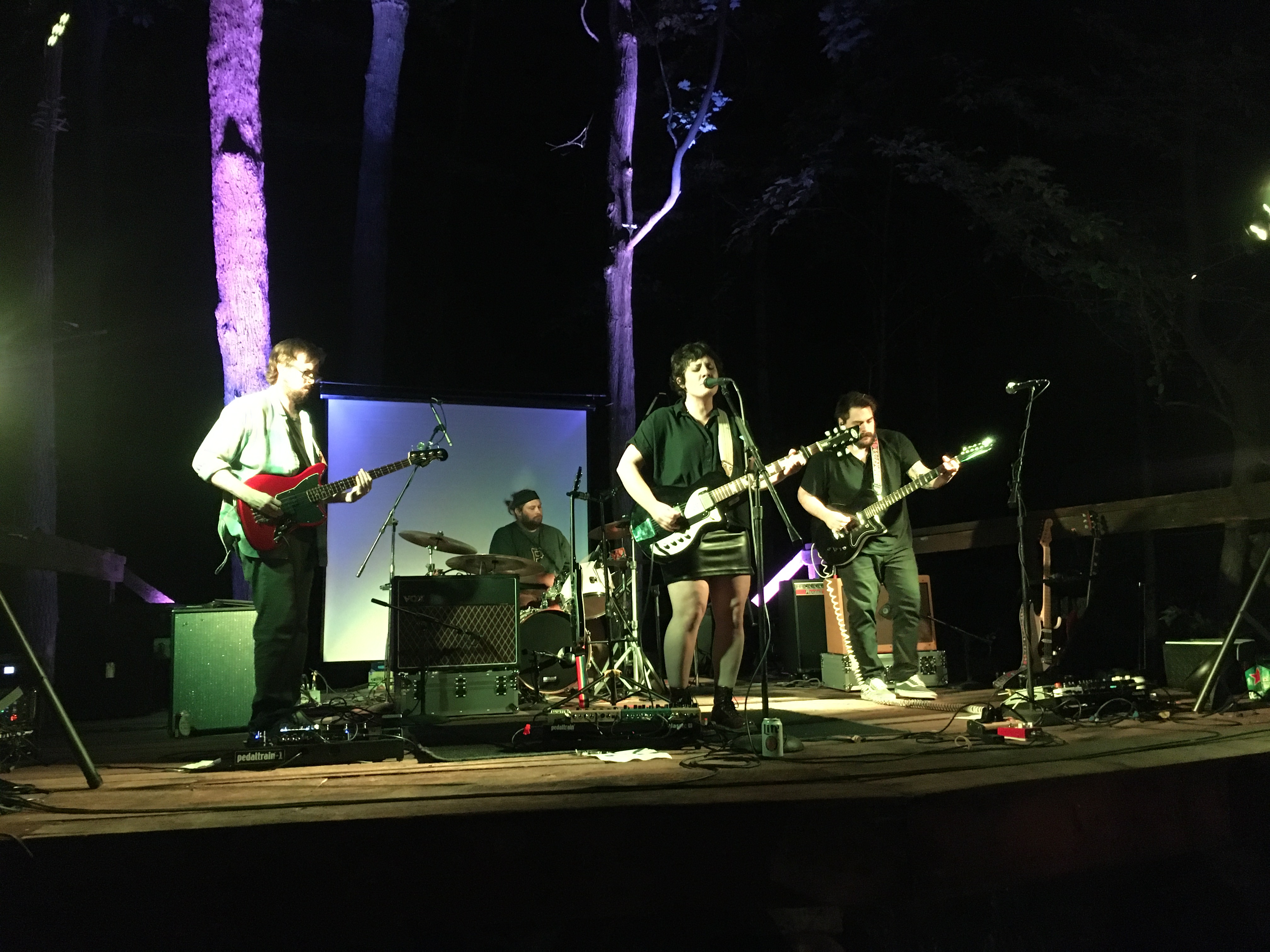 ---
By: Josh Noll
Welcome back to another issue of PA Musician Magazine. Summer is well on its way and the outdoor music scene is just heating up. I've spent a good part of the summer in nature doing some camping and enjoying the great outdoors. There is nothing better then combining mother nature with a bit of live music. Tuscarora Records lies just outside the Tuscarora State Forest in lovely Perry County.
Just a short drive through the hillsides, soon after the pavement disappears into a dusty dirt road, lies Tuscarora Records. Along with Zach King (Kingfish and Friends), Tuscarora Records have been putting on "house" shows for a couple years now and decided they wanted to take it one step further. With the help of some friends, Ross at Tuscarora has built a nice size stage made out of rustic reclaimed wood. The stage is set in a nice little gully out back of the studio, giving the crowd an amphitheater like experience. Nestled into the beautiful forest it makes for a one of a kind wilderness backdrop. Shaw Ranch Studio was there to help with lighting and sound duties and People's Provisions was on site with a Pizza oven keeping everyone's bellies full.
Serencia had the honor of maiden performance on the finely crafted stage. A 4 piece with a bit of a twist featuring a cello player, which instantly grabbed my attention. Serencia's music has a very emotional feel that is really brought out by the cello. It was a mesmerizing performance and a great way to blow the sawdust off the behemoth of a stage. The band did an amazing job and let the cello lead the way through each song. It was great seeing them vibe and listening to the music flow through the forest. The sound created by the stage location fills the whole valley with the sound of music. They just released a new album "Where The Time Goes" so you should go check it out. You can find them on facebook at www.facebook.com/serencia.
Next up was Hello June. I have heard a lot about Hello June and was eager to see them live. If you have never caught a show it's sort of hard to describe. To me it's as if you took Joan Jett and mixed in some classic 80's Debbie Gibson with a bit of The Cranberries. It's a pop/punk/Americana kinda vibe that really can only be seen live to understand. They have a very strong stage presence and you can tell they spend a good deal of time up on one performing all over the east coast. It wasn't long before the crowd was up dancing and the band had to cool it down a couple times to keep the stage from catching fire. By the end of the night it was safe to say the new stage has been broken in!
Being the adventurous types we decided to head into the Tuscarora state forest just a few short miles, up high on the mountain, to campsite 97 to end our evening. We left a couple songs early to get a fire going and get settled in. When we got to camp we were greeted with the sounds of Hello June echoing through the forest. They finished up the show while we grabbed up some fire wood and listened in. By the last note the fire was going and the smores were flowing. Thanks to Ross at Tuscarora Records and the Kingfish and Friends for the great night and working so hard to grow the local music scene.
Well that's it for this month, get out and enjoy the last month of summer cause its going fast! Remember we are here to serve you, the local music community. The PA Musician is a resource that if used properly can help you or your band reach the audience you're looking for. If you have questions or would like to talk or just want to know how my days going, give me a ring 717-636-4203. Or just send an email joshnoll@pamusician.net SEE YA!