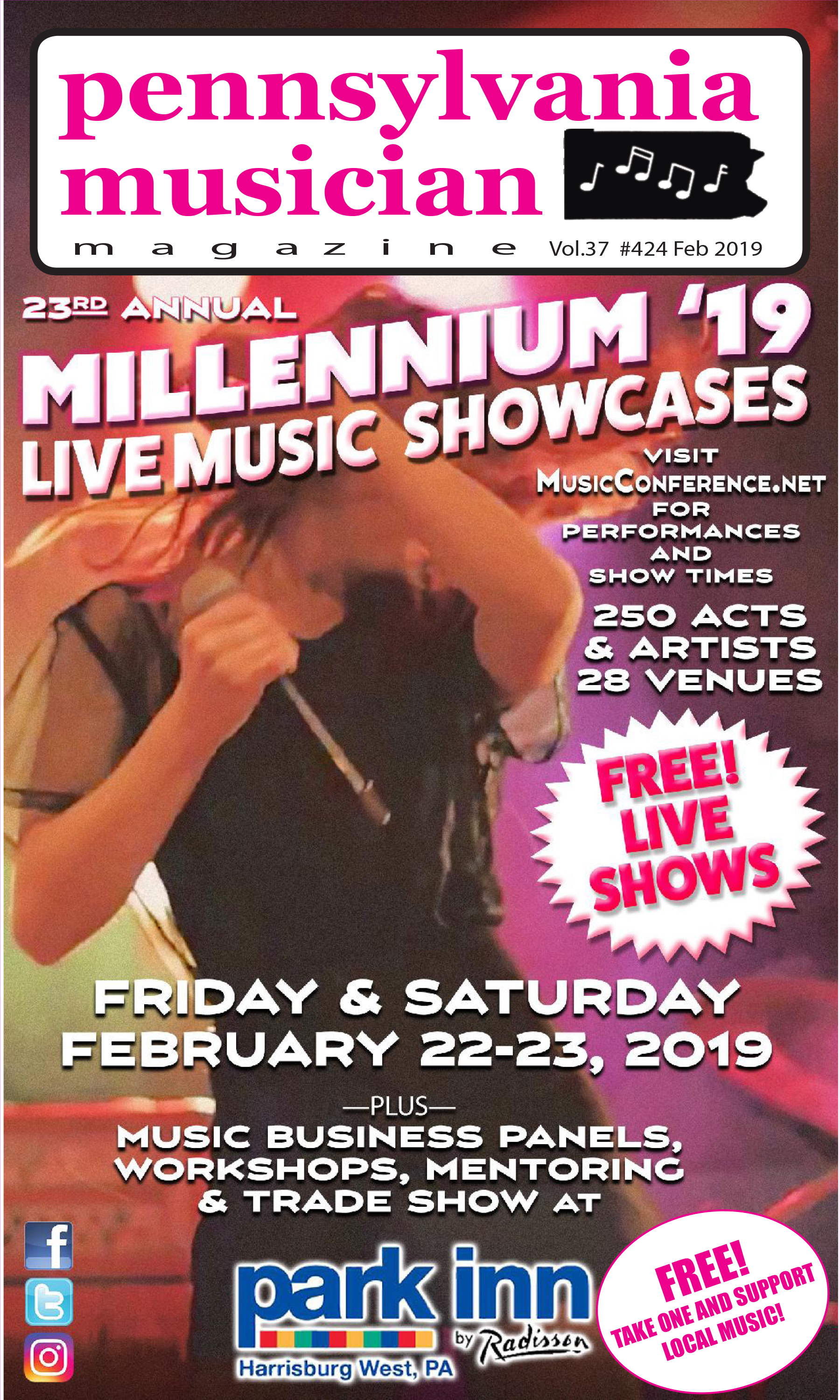 ---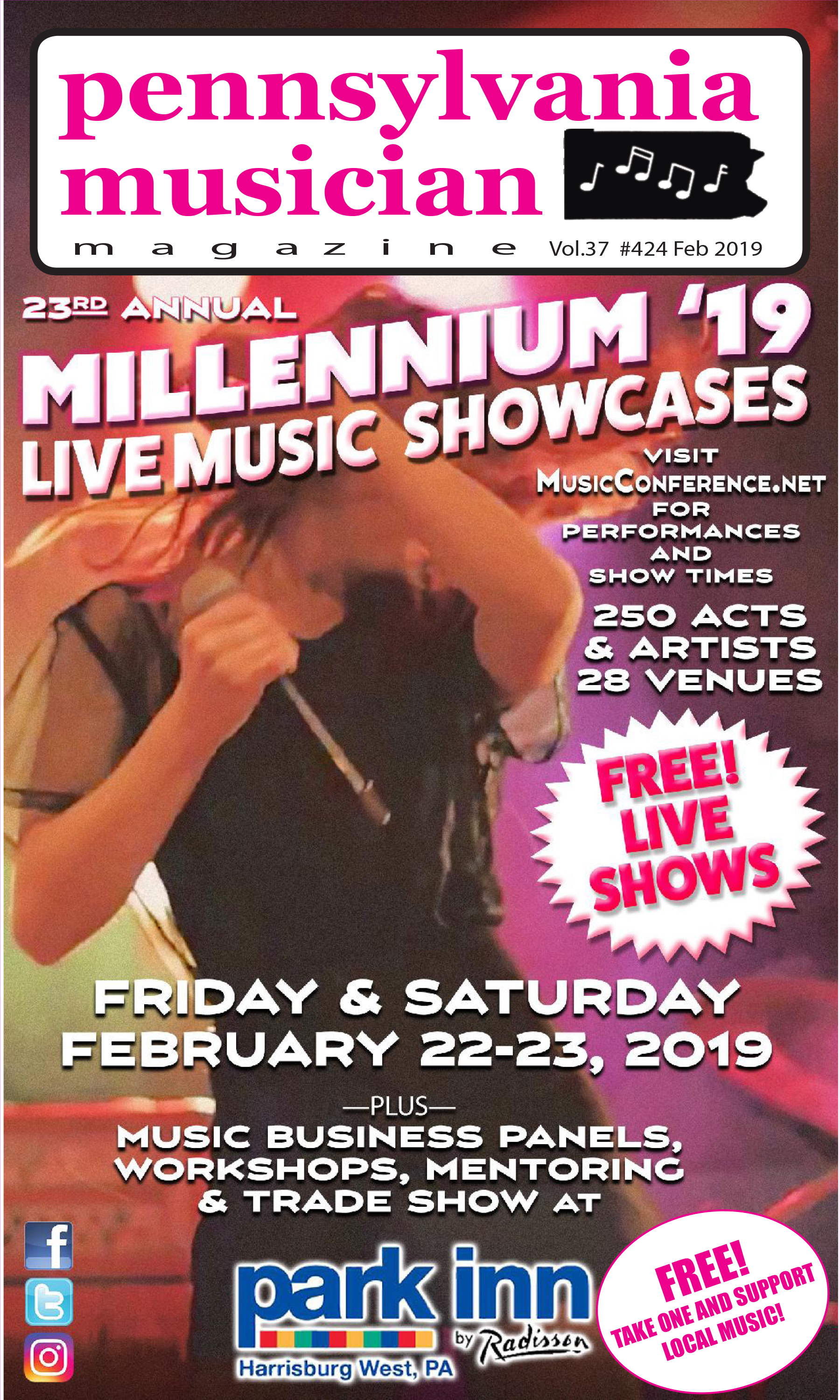 The 23rd Millennium Music Conference is coming February 21-23! The big MMC Party kicks off Thursday night as flights start to arrive and old friends reconnect, and new friends quickly become part of the gang! One of the best ways to get your networking started early is to come to the Buzz bag stuffing at 5:30-6pm. It's a great time to meet some key players of the MMC and get the inside scoop. Thursday night's kick-off party is at the Blarney's Pub Stage right at Park Inn. I'm already excited to see three bands on Thursday night's line up because they are repeat MMC Performers, Kyla Mainous from Ohio, Autopilot from Saskatoon, Canada, and Single By Sunday from Glasgow, Scotland! Plus, there are two newbies, Chelsea Takami from Connecticut, and The Bad Verbs from Florida. You can see already by this one showcase of five bands, how the entertainment literally comes from all over the world!
Friday morning at 11am the Trade Show is open and Registration begins. (You do need credentials to attend the Trade Show and Panels). All registered bands get credentials for their entire band, hopefully everyone plans on taking advantage of that huge perk to the MMC. I heard there is a "Day Stage" in the trade show this year, but we won't be hosting it for the first time in quite a few years, so I'm not sure how it will work, but definitely check it out. The panels start at 1pm. There are 3-5 different panels at each time slot, so some bands take advantage of everything by dividing and conquering, and taking notes, or even just recording the sessions on their phones. Friday has a session at 1:00 titled "New Media and Marketing" I might check that one out to work on our own online presence and find out what they are telling people. Saturday's trade show also opens at 11am, but BEWARE the sessions also start at 11:30! And there is also a keynote on the amazing venue Rock Lititz that starts at 9am, it's streaming live from Harrisburg University!! I don't see much sleep happening this MMC, but then again, that's nothing new.
Friday and Saturday night gets a lot more intense. You get torn between going to 28 different venues to see over 200 amazing bands and artists! The PA Musician Staff get together and check each other's schedules to try to spread ourselves out as much as possible, but sometimes our paths cross because we want to all be at the same party, and it is fun when we all get together and share our love of great music. All of the showcases are open to the public, and music is EVERYWHERE in Harrisburg. Even places that don't regularly host live music, open their doors and their floors to this amazing event. I'm usually zooming from place to place and praying that they are all running on time! Luckily most of the time everyone stays on schedule and I am able to take full advantage of being a local and knowing all of the back roads to zoom from one place to the next. If you want any pointers or an inside scoop on your venue, feel free to hit me up at RachelRocks@pamusician.net.
Maybe you are a super seasoned musician and none of the panels seem interesting to you. Do yourself a favor and still come to the Trade Show, or just come hang out and talk to people. Come sit at the bar or restaurant and interact with other musicians. I think one of the coolest things of attending any conference is we all definitely have one thing in common, we all love music!! And trust me when I say, music is everywhere.. People talking, playing, listening, and teaching all about music! I've heard some bands say conferences are stupid because you don't get paid to play. If people took advantage of everything a conference has to offer, especially one like the MMC, that is big enough to get some big industry people here to Harrisburg, but yet small enough that you can actually talk to those "big" industry people, they wouldn't complain about not getting "paid". Plus, the MMC staff do an amazing job lining up each showcase with bands that match each other's styles of music, trade shows with each other, if there is a way to make it out of Harrisburg or whatever town you're stuck in, that's the way to do it!
Well that's all I have room for, but do yourself a favor and check out www.musicconference.net and check out their Facebook page and figure out your plan to take advantage of everything the Millennium Music Conference has to offer. See ya at MMC 23!!!