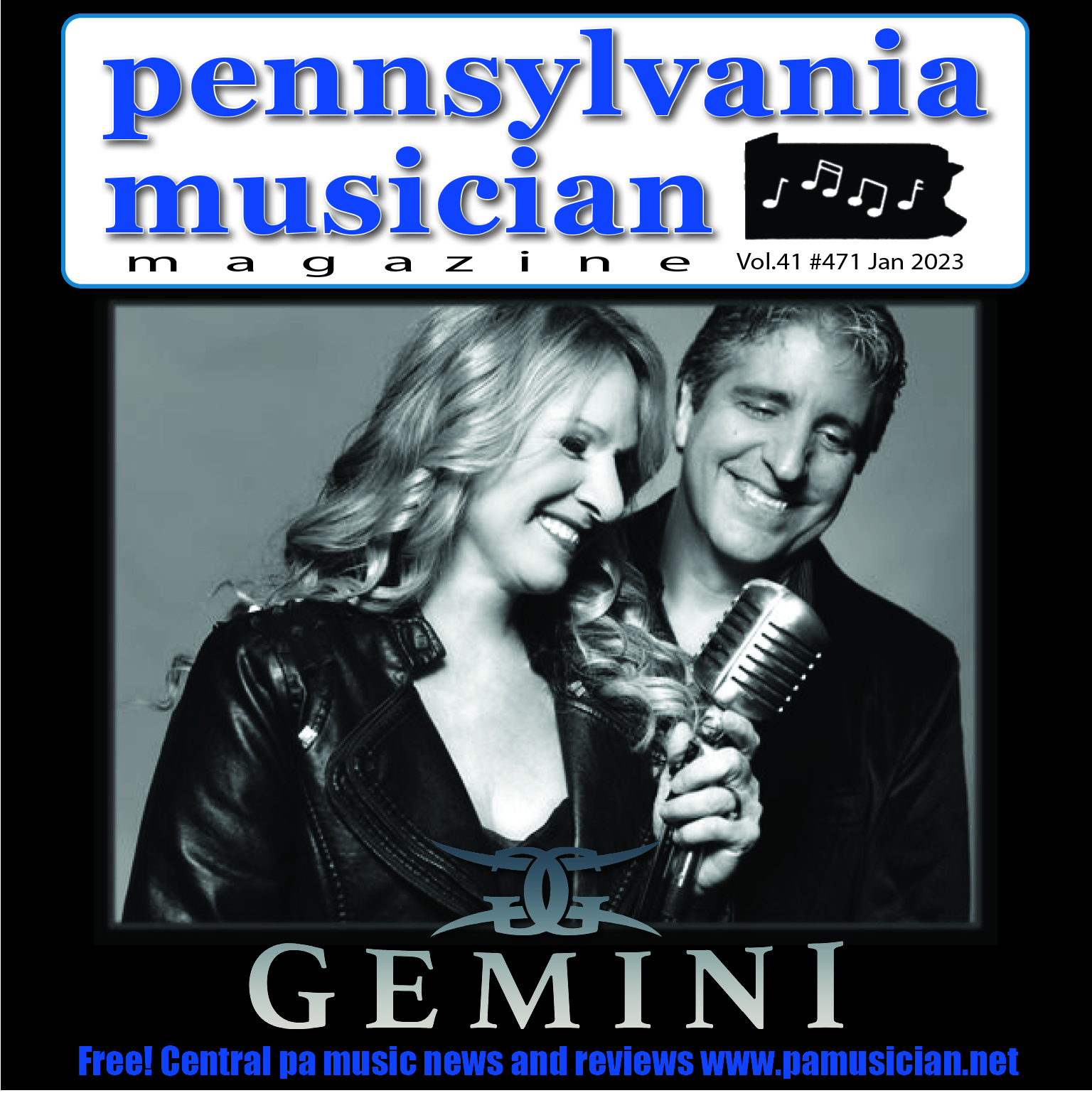 ---
It has been a remarkable year for Gemini. When I met with Missy and Jeff at the end of '21, they were just about to wrap up their first full year; after having met only one month before Covid hit. Their hard work during that time has paid off and 2022 was a big year for Gemini, with more than 40 shows to their name and at many different venues. From their staple of playing favorite local bars and restaurants to private parties and major events, they have done it all. Gemini's success can be credited to their diverse list of songs which includes everything from Alanis Morrisette and Sheryl Crow to John Mellencamp and Red Hot Chili Peppers! They have developed a repertoire from various genres which allows them to adjust their shows to accommodate many diverse audiences. Adding to their skillful rhythm guitar, lead singing and harmonies, Missy also plays the harmonica! It's a treat to find a duo with these special talents. Gemini can mix it up and keep things interesting while staying true to the songs in their diverse arsenal, even as a stripped-down acoustic act. "We want people to know every song we do, even if they haven't heard it in a while", Jeff said. Missy added, "We absolutely love looking out from the stage and seeing people singing along."
In 2022, Gemini covered all the bases. A major highlight for them was being invited to perform at the Berks County Earth Day Celebration, where they took the big stage at Reading's City Park. Missy and Jeff were honored to play on the historic clam shell stage which has been graced by national and world class musical acts over many years. If that wasn't exciting enough: Wait! It gets even better! Putting a big exclamation point on an already fantastic summer, Gemini performed at Delaware's Indian River Inlet for Rehoboth's Labor Day celebration. No ordinary gig, the performance took place on a boat docked on a sand bar in the middle of the inlet! That's right…on a boat docked on a sandbar in the middle of the Chesapeake Bay. Jeff and Missy agree there was nothing like performing their show while surrounded by pontoon party boats with hundreds of people wading around them, waist deep in the water! Both cannot wait to do it again this year!
So, what can you expect to hear at a Gemini show? Well, like I said before, pretty much anything that is recognizable. Missy brings passionate heart and soul into her performance and not only covers more typical female leads like The Cranberries and Fleetwood Mac. She also covers many male fronted songs like Neil Young and U2 and skillfully makes them her own. Add in the harmonica on some other songs and you will be hooked. She was even once humbled (and a bit shocked) when some fans told her they came out mostly to hear her play! Conversely, Jeff's role is to hold down a full-bodied, steady rhythm and to lend his rich, masculine voice as lead and harmony that blends beautifully with Missy and creates a masterful, full sound to the show. Sometimes, it is hard to believe the sound accomplished by these two musicians. Expect to hear Jeff artfully channel Tom Petty and John C. Mellencamp when he performs those favorites. Despite being "an Italian from New Jersey" (as he refers to himself), he pulls off some great country, too. Regardless of who takes the lead, they sound great together and always put on a fun show!
So what's the plan for 2023? Well, Gemini is already heavily booked; and they haven't even started! Since playing is their passion, (right next to meeting new audiences), they are hoping they can add some new venues to their schedule and continue to share what they love doing with as many people as they can. So, if they come around in your area, please go and check them out!