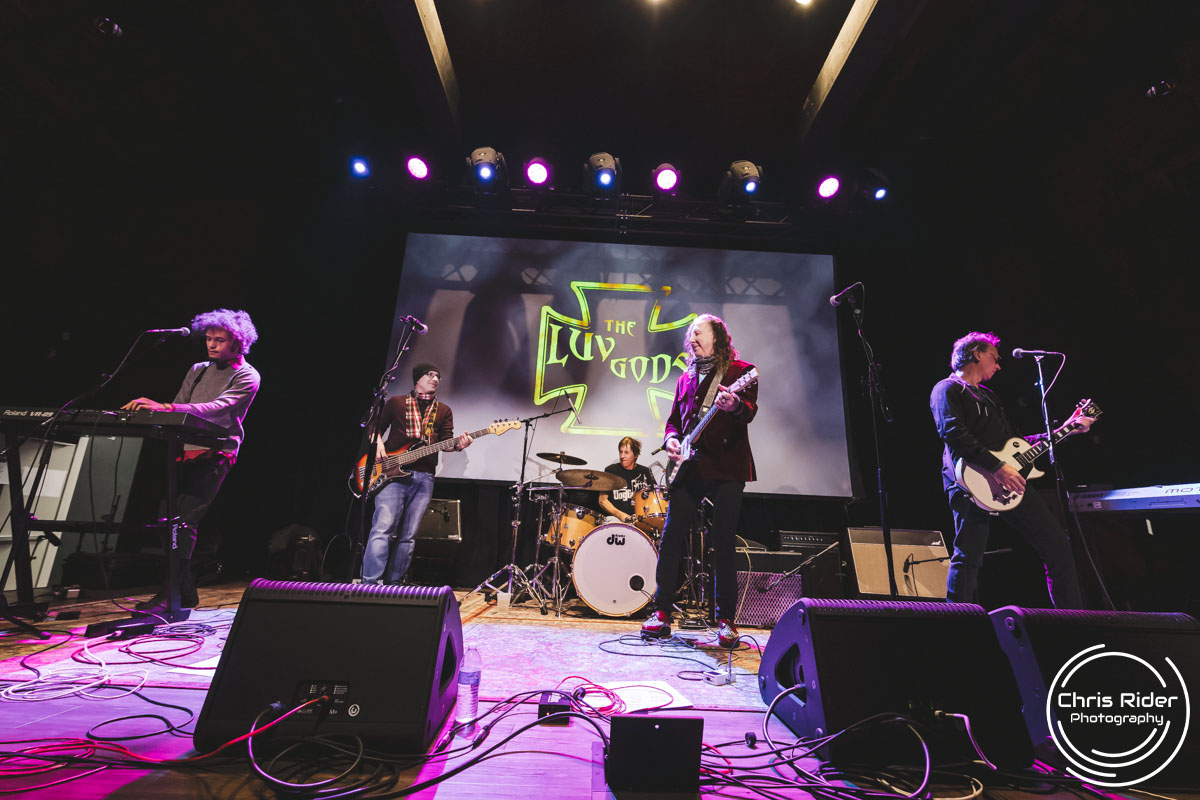 ---
By: Josh Noll
Bam! Welcome to the year two thousand and twenty three, the start of the next chapter in life. The start of another year of music in central PA and beyond. The holidays are over, time to make some changes and tackle the new year. Let's face it, we all just want to tackle the couch and binge watch some bad TV shows. I'm still in holiday mode and pajamas are fun. Anyway here are some upcoming events in your local area to help break the couch effect and return to life.
Unless you have been living under a rock along the backroads of PA, then you already know that LoveDrafts Brewing Company, on the Carlisle Pike, has been bringing in some killer shows. 2023 is shaping up to be an even bigger year for them. Working with Nick, from 717 Entertainment, they have stacked January full of music. Starting off with Tom Morse on the 12th, an original member of H2O and current guitarist for The Offspring along with special guests The Riot, Burden of Guilt, and Trading the Inside. Look out on the 15th 'cause heavy hitters Eternal Frequency along with Ignite the Fire, Audience of Rain, and Elsewhere will be rocking the stage. They don't stop there! Jimmie's Chicken Shack will be headlining on the 28th backed up by a plethora of talented bands, too many to list in this space. Sunday the 29th is The Family Values Festival Tribute show, all your favorite 90's music performed by local tribute bands. If that is not enough then wait till February as Soulfly is coming to town. Check out the ad in this issue for all the details on the shows and be sure to scan the code and get your tickets now.
Reverb in Reading can help keep you warm this winter. Sheer Terror awaits you on the 17th with Chisel and Wisdom in Chains. On the 27th its Obey Your Master, you guessed it Metallica Tribute band. Speaking of Metallica I would like to say that even though "Lux AEterna "(Latin for "eternal light") is not anything close to the olden days of Metallica. I did find myself singing it the rest of the day and now probably today. It's a good song I'll just say that. No one liked the black album for years, so who knows give it time. Back to Reverb, check out the back cover and see what else they have going on this winter. Amish Outlaws, Thy Art Is Murder, Every Avenue to name a few. Chris and the Reverb crew are always working hard to keep the scene alive so give them some love and catch a show.
XL Live is another reason we have such a great music scene in PA. On the 20th they are dishing out some winter blues with the Gabe Stillman Band. Break out the hair and get your Appetite For Destruction filled with the ultimate Guns N Roses tribute band on the 21st. Circles Around the Sun on the 26th and the Reagan Years on the 27th. Finishing off January with The Dave Matthews Tribute Band on the 28th. For everyone missing out on that Christmas Kix concert, you can now get your funny money out for the 10th of February, as Kix returns to XL Live.
The Fredericksburg Eagle Hotel is under new ownership but never fear live music is still here! It's good to see the new owners continuing the tradition Mike and his crew were known for. Great food and great live music. This month they have Jason Knorr on the 6th, Cody Wiley on the 7th, Beka Jones on the 13th, Addie Grace (an amazing performer) on the 14th, Travis & Nick on the 20th, Nate (the Harmonica Man) Myers & Pete on the 21st. Vaughn Hummel the 27th, finishing off with Ryan Moran on the 28th. I'd say they are keeping the music line up full along with your bellies so get over and support!
Take note that Devon Beck, who spends a great deal of time in Nashville, Tennessee is back in PA performing a number of venues throughout PA including the PA Farm Show. Be sure to check out her schedule and show her some love.
Well that's if for this month. I will say if you're wondering how easy it is to get into the PA Musician Magazine. Let me tell you that during the writing of this article, on the last day before we go to press, I received an email from the band Dead Space 90's asking about how they could advertise. They are now in this issue. With a simple paypal payment and a couple emails they are starting 2023 off right. It really is that easy. GO!! and check them out on facebook give them a like. Check out the webpage deepspace90s.com book a show now. You can catch them live on the 14th at Stoner Grill in Lancaster PA, The Markets at Hanover on February 3rd and again on February 18th at Tellus 360. They are bringing 90's Nostalgia, back to a venue near you. Check out their ad in this issue. If you want to get in on the fun give me a ring at 717-636-4203 or shoot me an email joshnoll@pamusician.net Let's tackle The Year Two Thousand and Twenty Three together as a team. We are here to help you.