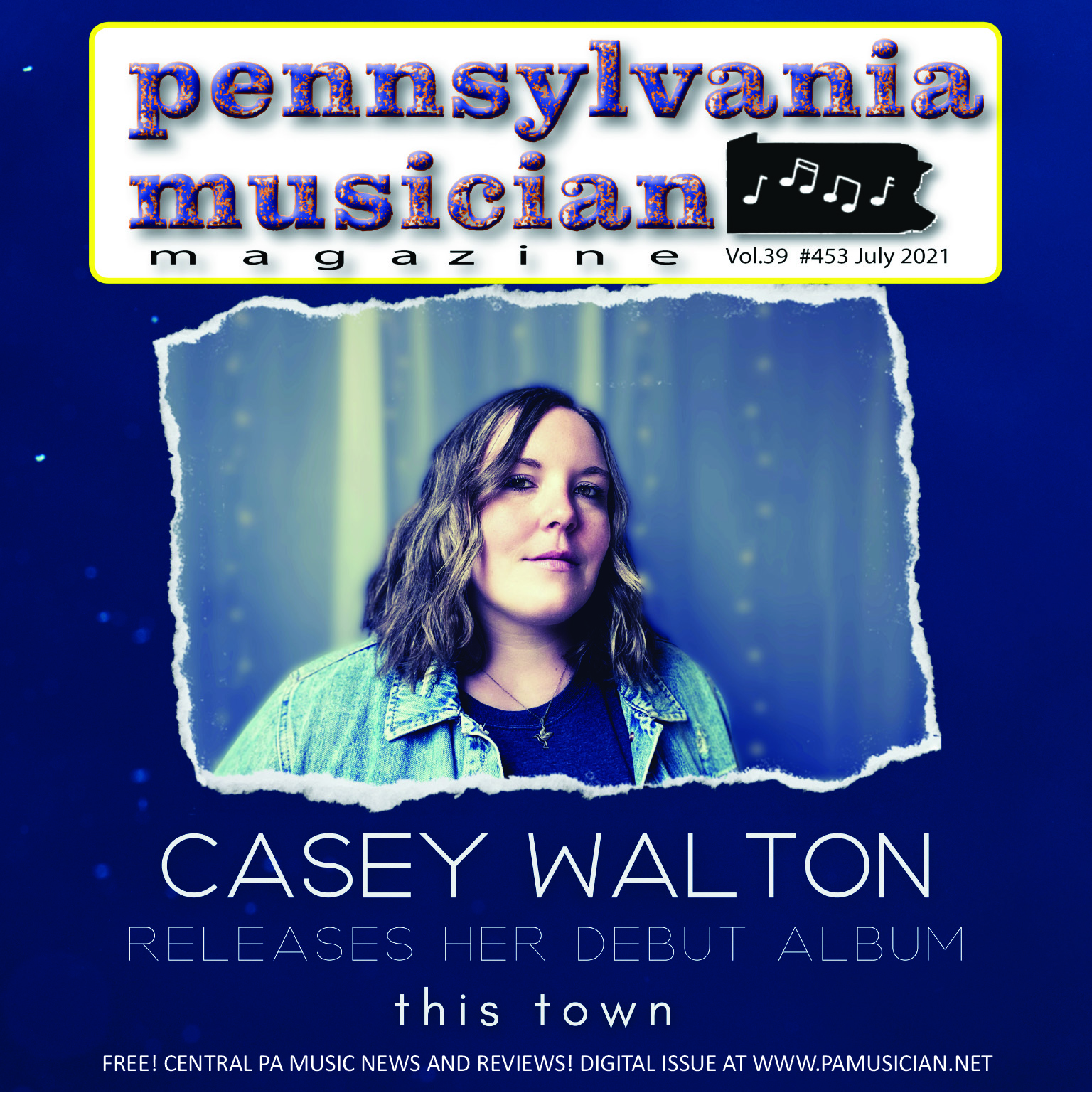 ---
Casey Walton, Small Town Girl Brings Music to Life
By: Rachel Rocks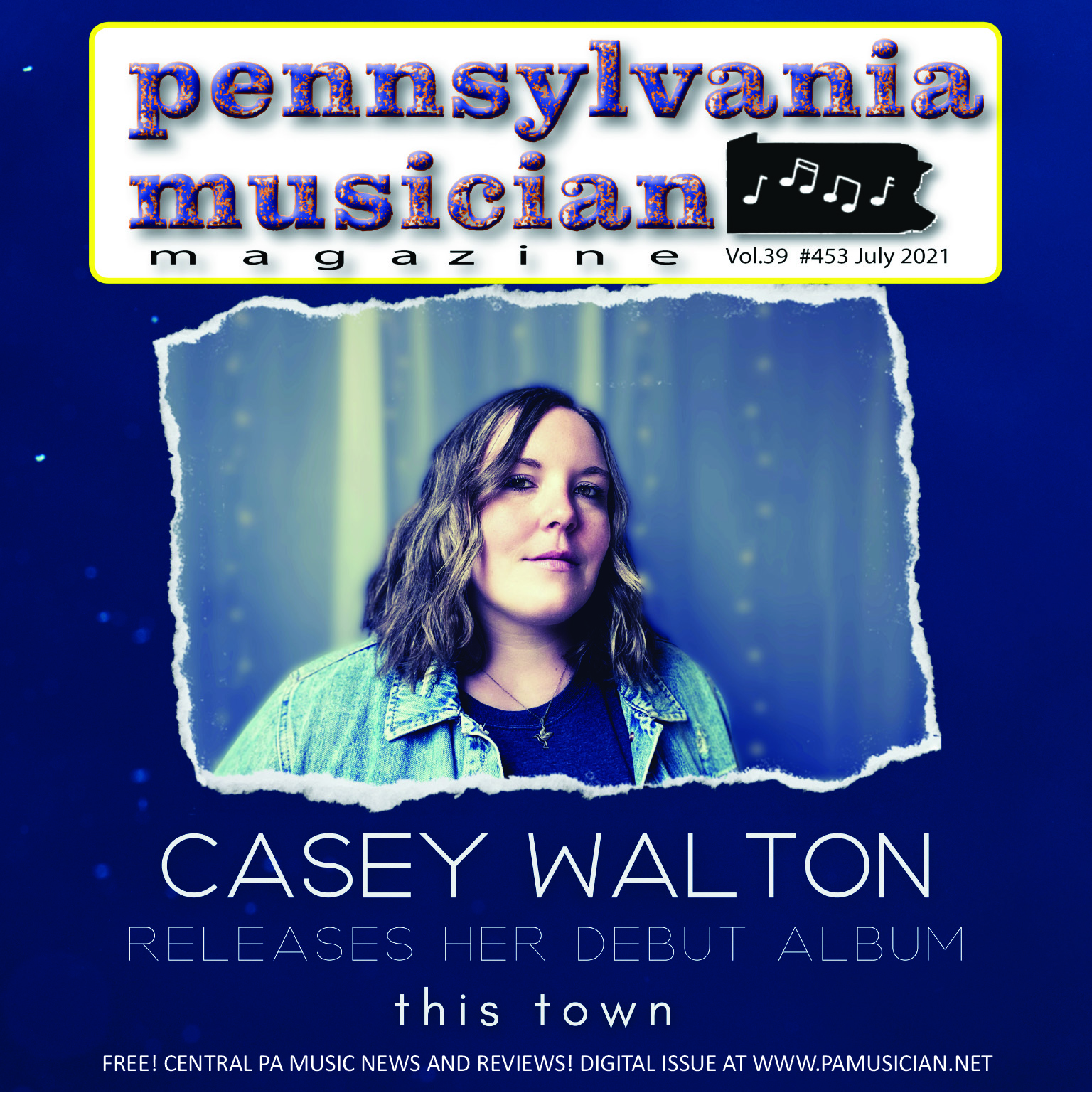 Casey Walton is a singer/songwriter from Lancaster, PA. She started playing about 18 years ago after her Dad bought a guitar with a "Teach Yourself Lynyrd Skynyrd" VHS. She instantly got hooked and started learning on her own before she found a great teacher, Wayne Thompson. He helped her learn enough to start writing her own music, and recently she even started taking lessons again to refine her technique and learn some more tricks of the trade. As a musician, Casey is constantly evolving, and learning new things.
In 2013 Casey packed up her bags and headed to Nashville. She stayed down there for 3 years, she learned a lot and met a lot of awesome people. Some of those awesome people are actually co-writers on her new album "This Town", that will be released on July 2nd. On June 15th she released her 1st single, "Something About a Small Town" that was co-written with Alisha Lynn Sheely. It's a great song inspired by Rock Hall, MD, it's that perfect small town with the little white church on the corner of Main St. where she spent her weekends in the Summer growing up.
Casey recorded her album with the help of Steven Courtney. During the pandemic when Casey was playing a live stream, Steven messaged her and gave her some guidance on tweaking her sound, and after some conversations she found out he also had a recording studio, and before she knew it, they were recording her album. It has been quite the learning process, but Casey appreciates all of Steven's patience and guidance working through this process. Casey is a Project Manager by day, so she of course has spreadsheets with deadlines for her album, but Steven helped make sure her expectations were realistic, and helped finally get the album complete and ready for its release on July 2nd. Casey wrote every track on the album during her 3 years in Nashville; some by herself and some with other Nashville songwriters and artists. Not only were they involved in writing the songs, but thanks to technology, some also recorded vocal parts remotely for the album. Steven is also playing multiple different instruments throughout the album, adding to the sound, and making it everything Casey dreamed it would ever be.
During her early days of writing and performing music, Casey struggled with her confidence and whether or not she had what it takes to pursue music seriously. Her confidence in her songwriting ability was boosted when she submitted a song to the Mello Yellow "One Track Find" Songwriting Contest in 2012. She made it to the Top 50, and through public fan voting, made it all the way to the Top 5, ultimately giving her the confidence she needed to move to Nashville a few months later. She loves her family's support, but getting the support from the general public is pretty awesome too!
Casey has quite a few shows coming up in the next few weeks. You can check them all out on her website, www.caseywalton.net. One of her upcoming shows is in the Wine Garden at the Food Trucks & Fireworks show in Harrisburg, she will be playing from 5-6pm on the 4th of July. She hasn't planned a big CD Release party yet, but she will be out there promoting her album on 102.3 Red Country Radio Station. She has an interview around 8:30am on July 23rd and July 25th at 8pm she will be part of their special showcase. Casey is willing to play anywhere someone will listen. She's had weekends that she has a gig at a Country Club and then later that night she's rockin' the Tourist Inn the next! Right now she currently only plays solo, but one day she might gather together a band for special occasions, but it's hard to give up the freedom of playing solo. It's so much easier to book shows when you don't have to match up so many schedules. If you would like to get Casey booked at your venue or private party, you can email her at caseyjwalton@icloud.com.
Casey is so excited to release her debut album, "This Town" on July 2nd. Please get ready to stream it on all of your favorite music platforms, or you can also pre-order her album through her website, CaseyWalton.bandcamp.com. You can choose to order the digital or physical version. I'm personally glad she's still offering a physical version!
Casey wanted to again thank Steven Courtney for helping her to create her album. She also wants to thank all of her co-writers: Alisha Lynn Sheely, Anna Catherine Dehart, Emily Hawkins, Marti Dodson, Robyn Collins, and Sarah Aili. They all had such a huge part in getting her album into fruition. She also wants to thank anyone who has ever listened to her music online or at a show. She loves playing, and if people enjoy what they are hearing, that's just a BONUS! Please like Casey Walton on Facebook, and follow her everywhere else. You can also check out her website, www.caseywalton.net for gigs, videos, play lists, etc.