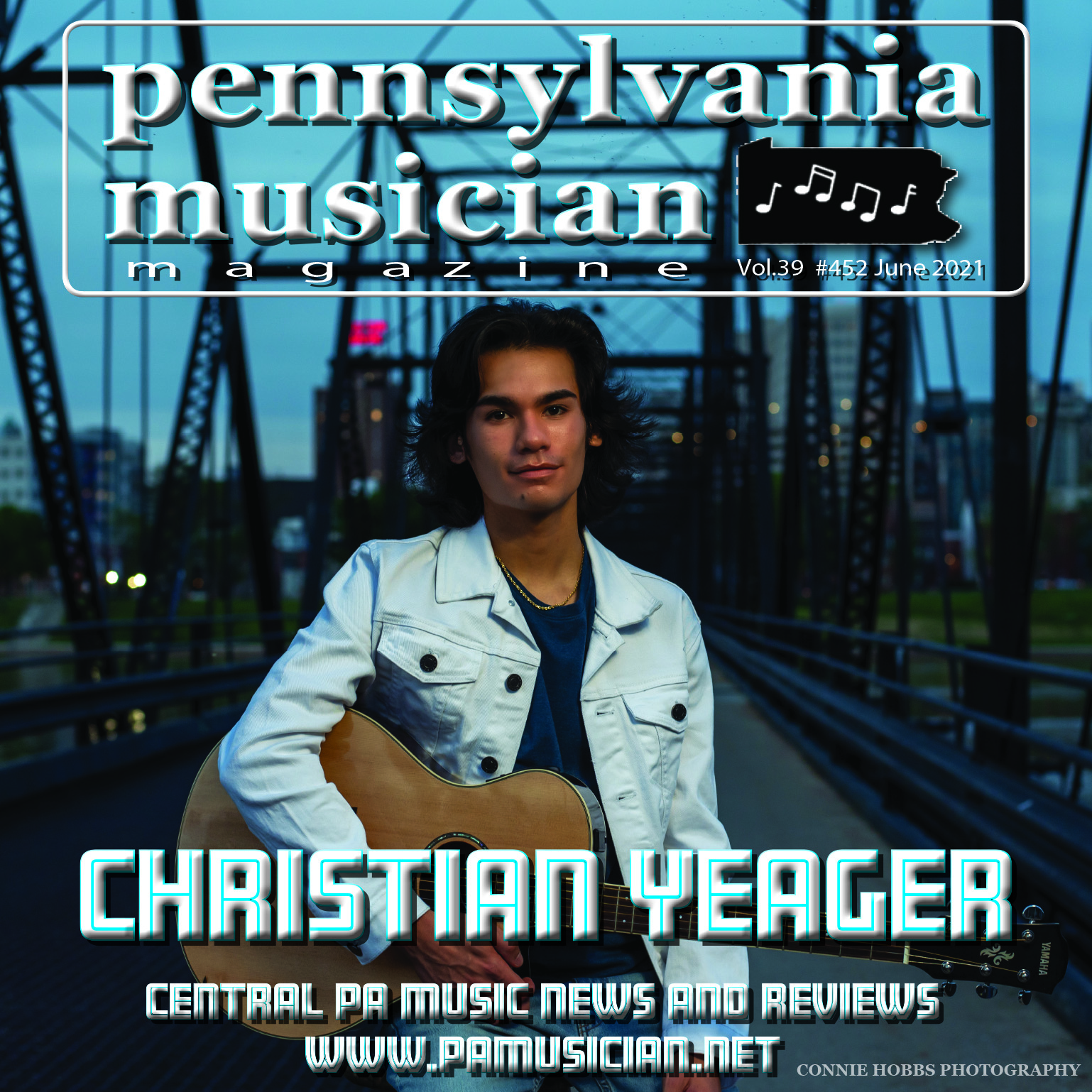 ---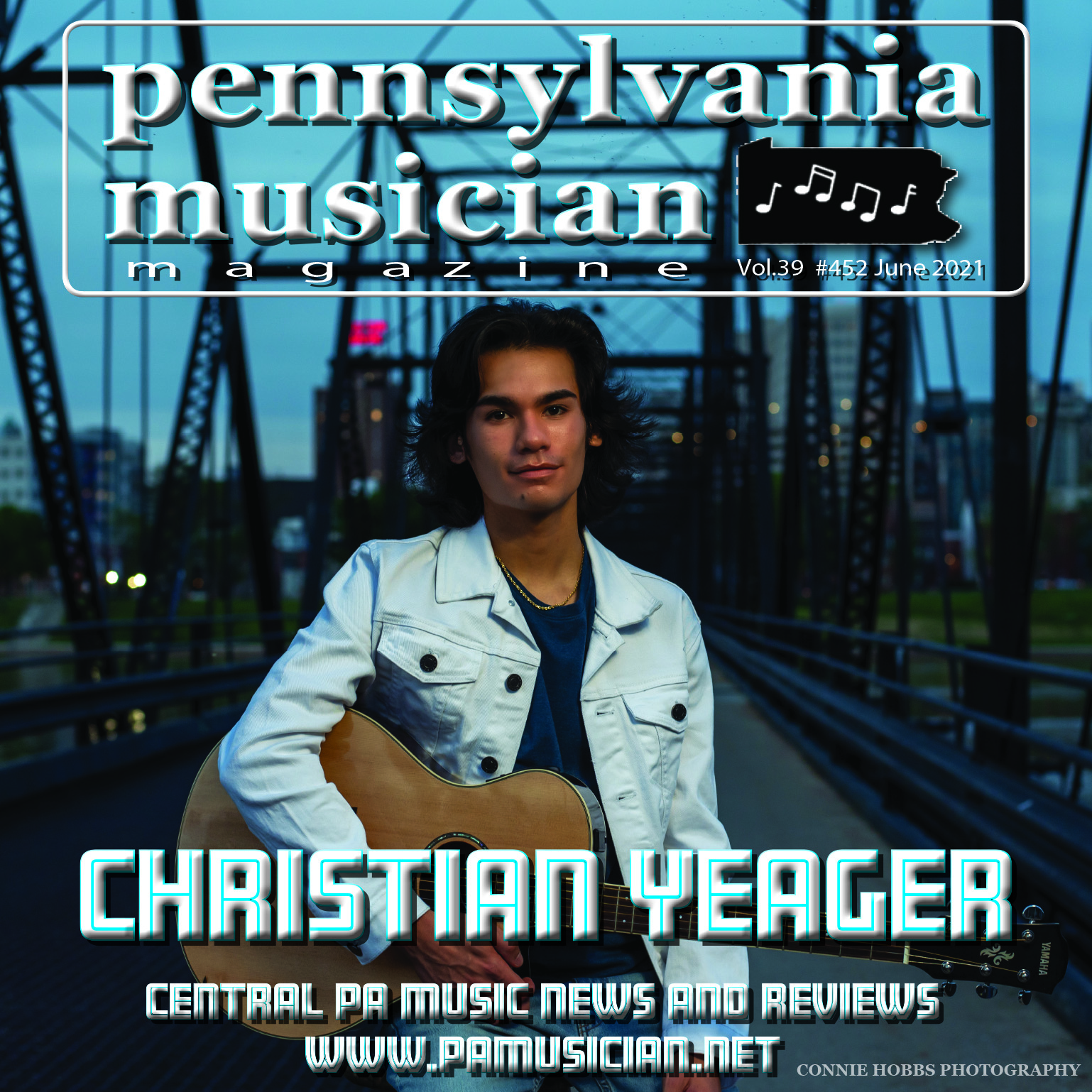 Seventeen year old singer/ songwriter Christian Yeager has signed a record deal with Lamon Records in Nashville, TN. A native from Mechanicsburg, PA, Yeager's passion, dedication and love of music started at a very young age. With his first theater show at the age of five, he has gone on to do over twenty-five productions since and completed his first recording at the age of fifteen at County Q Studio Nashville with the guidance of Lee Bach. Yeager is a member of the National Association of Pastoral Musicians and ASCAP. He recently completed a songwriting course at Berklee College Of Music in Boston, Massachusetts and is planning to pursue a BBA major in Music Business.
"I'm so fortunate to work and collaborate with experienced and well-seasoned songwriters and musicians such as Lee Bach, Andy Timmons, Robin Branda, Forrest Brown and retired music executive Tom Long, who guided me along the way with my first single release project," Yeager shares. "I'm learning every day how music is being created from writing the lyrics, putting the melody, the production and the marketability of a song together and I can't wait to learn more."
Musically influenced by his father, Yeager grew up listening to a wide range of musical genres, but recalls two favorites: "I only had two CDs growing up, and I would walk around my house carrying my little portable CD player, listening to Bobby Vinton and Lynn Anderson for hours on end." His father used to entertain him and his sister by telling stories about being backstage at the Grand Ole Opry with Bill Monroe. When he was introduced to country music and the stories of Dolly Parton, Garth Brooks, and Randy Travis, he knew that these were the songs and stories he would like to share to everyone. Yeager has a love for God, his Country, and a passion to spread positive messages of love to all through his music.
"There are so many artists who have been the soundtrack to my life, and there have been so many songs that have had an impact on me. If I could just do that for one person, then I know that I'm doing my job right, and that is fulfilling enough for me," shares Yeager.
Christian Yeager's first single "Born For A Friday Night," written by Andy Timmons, Chris Yarber, and Hunter Phelps, will be released on May 28 and will be available most everywhere music is sold and streamed, including iTunes, Amazon, and Spotify. You can follow along with Yeager on social media @christianyeagermusic, www.christianyeagermusic.com and Lamon Records at www.lamonrecords.com.
Interview with Christian Yeager
By: Rachel Rocks Photos by: Connie Hobbs Photography
Just in case you missed it, Christian Yeager, who is 17 and currently a Junior at Mechanicsburg High School just signed a record deal with Lamon Records in Nashville. If you're anything like me, my first question was, "How did you get so lucky?" It really wasn't as much luck as it was work and determination. Like it says in his bio from Lamon Records, he started out in theatre at only 5 years old, and even though he loved theatre, by middle school he knew his favorite part of theatre was the singing, so at 12 years old, he was determined he wanted to be a professional singer. Luckily Christian has very supportive parents that took his dreams seriously. At age 14 Christian was introduced through his dad to Nashville song writer Lee Bach (Charley Pride) who penned "Music In My Heart". Lee saw Christian's potential, so he started pitching him his songs.
By the age of 15, Christian was invited to record at County Q recording studio in Nashville,TN, under the direction of Lee Bach, cutting 6 demos. In the summer of that same year while Christian and his family were vacationing at Bethany Beach, DE, Christian performed on the boardwalk in front of the Shore Break at the Blue Surf, and while he was performing the lead singer of the UpTown Band, Erich Cawalla, approached him and asked if he would like to perform with his band on the Bethany Beach bandstand that night. Christian performed and was well received by the audience. During the break Christian was introduced to the guitar player of the band, Forrest Brown, who resides close to Christian's hometown. Since then Forrest has worked with Christian on many of his studio recordings, radio and television projects. On the same trip while Christian was performing at another local restaurant, The Baja Grill, Christian was introduced by the owner to Nashville Songwriter Andy Timmons, 2012 grand prize winner of CMT song contest Andy's original song, "Whiskey Sunrise". Over time Andy has mentored Christian and has helped him with his songwriting. Andy is one of the writers on Christian's first single release along with co-writers Chris Yarber and Hunter Phelps "Born For A Friday Night".
Earlier this year, at age 17, through Lee Bach, Christian got connected to retired music executive, Tom Long (Sony Tree Publishing ) Nashville who after hearing Christian's style and vocal ability guided and advised him through the process of signing with a label and with Aristo Media Promotions Nashville.
By the time you read this article you should be able to stream his new song on all of your favorite music platforms. You can also check it out on his website, www.christianyeagermusic.com.
Christian also has a big month coming up locally because he has been nominated for the Best Youth Artist in the Central PA Music Awards. The youth awards will be handed out on June 10th at the pre-show for the CPMAs which will be on July 1st this year. Christian has quite a few radio interviews set up to promote his big release, and he has a couple local shows on his calendar as well, so keep your eyes and ears out for Christian, you just never know where he might show up next.
Christian is so thankful for all of the connections he has made and the people he has met, and have helped him along the way. He is extremely thankful for his whole family and his friends, but especially his parents for always believing in him and listening at every show. Last but not least, he is thankful to Connie Hobbs Photography for taking his promo pics, and the picture for the cover of this magazine. Make sure and tune in, or ask Google to play "Born For A Friday Night" coming soon to a streaming platform near you. Do you want to get Christian scheduled for your special event or venue, you can go to his website, www.christianyeagermusic.com for all of his contact info.