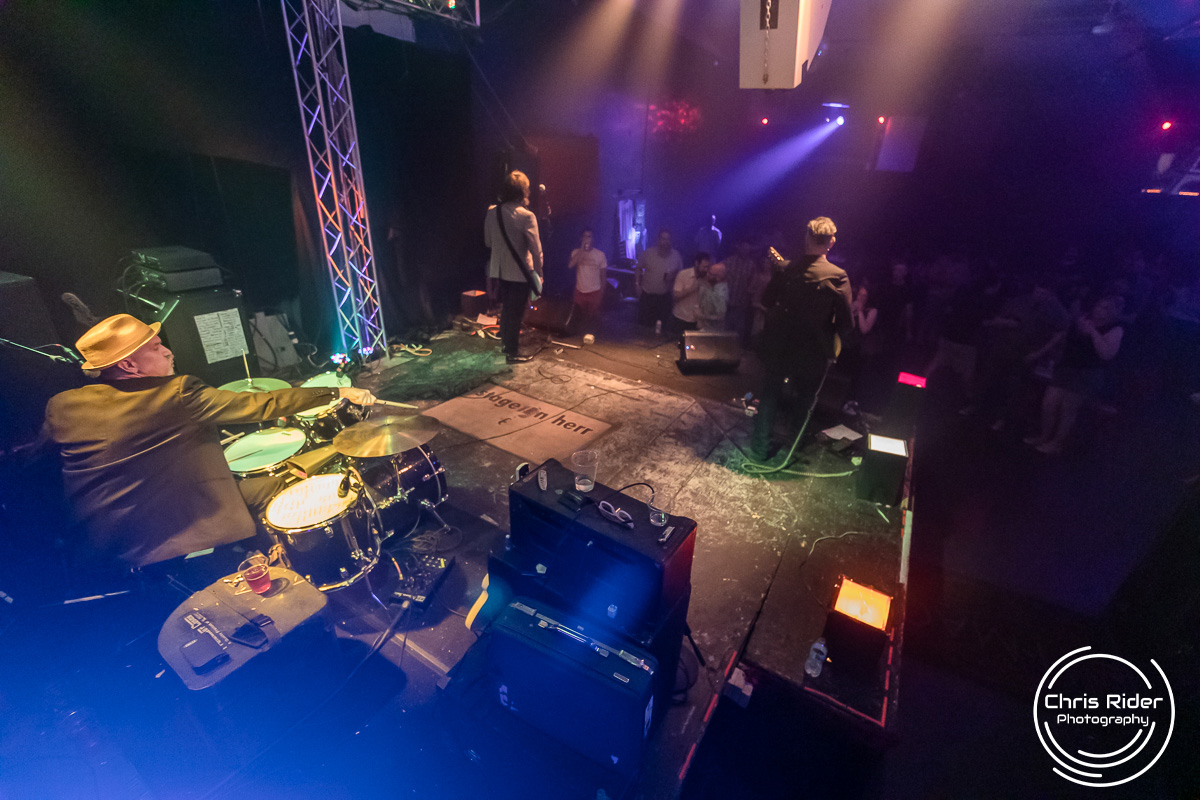 ---
By: Josh Noll
June is here and so marks the completion of my third year as a small business owner. Yes we are a very small business. It may not seem like it, but for 40 years this paper has always been about the small business of making local bands big names. Four years ago you would have found me out on a job site building people's dream homes and pissing off my subs. Something I thought I would have done for the rest of my life. I can honestly say that even though the paper was always there, I never really pictured myself the owner. I figured Rachel or Andrea were next in line as they both were helping for years to keep it alive. When the unemployment ran out and Mother decided to throw in the towel, all in the same week mind you, I thought, what am I going to do next? Go back to being stressed out over things I couldn't control, working for someone else? Or step up and figure out what exactly it takes to make it on my own, doing something that was a true passion and legacy that my parents have kept alive for so long. Just like building houses, I figured fake it till you make it. I have never been good with reading and writing, I floated through high school and then picked up a hammer and nails as a way to fuel the Datsun.
So how is the dude who cheated his way through vocab supposed to suddenly be an editor? Or learn how to design ads? Or TAXES!! Oh man what a first year that was. The one thing I learned in life is, if someone else can do it, or has done it, then why can't I. So, I blindly called Rachel and told her to tell the world (or 105.7 the X) that I was taking over the paper. This was one of the hardest choices in my life, but I have never been happier with my job situation. You hear people say, if you love your job then its not work. Well, wish that were true, and although I don't have a 9-5 strict schedule, the paper keeps me on my toes. There always seems to be something that needs taken care of or tweaked a bit. With a monthly deadline you have to make it happen every time because there just isn't anyone else to help out. If you're not feeling good, or are maybe a bit hung over from the awesome show last night (I mean that late night of working) it doesn't matter, you have to get it done. Yes my job is going to see bands, supporting local music, and enjoying the good things in life. I don't think anyone should settle for anything less. If you're not happy with your current job, QUIT! Quitters never win but someone who fears change and lacks the balls to jump off the cliff will never be happy. Don't be afraid to try something new or start a new venture, cause you never know where a new job may take you.
Mine just so happened to take me up to Iron Vines Winery in Sunbury to catch Nate Myers & the Aces earlier this month. Iron Vines Winery is a hidden gem in the town of Sunbury. Lurking in the back alleys of Sunbury is a very unique and artistic venue that has a bit of something for everyone. Iron Vines, created by David Snyder, is an artistic wonderland and gives you plenty of eye candy throughout the old brick feed mill. David, who has a passion for metal art and jewelry, has really out done himself in the décor department. Just going to take a leak will reveal many interesting treasures and trinkets around the old mill. While I am not a wine drinker, I took my pick at the tasting list and was pleasantly surprised at my choices.
When we got there the place was filling up and Nate and the guys were just taking the stage. If you're into harmonica's and some blues then you have to go check out Nate Myers & the Aces. Along with his signature beat box style harmonica sounds and Pete Netznik's ripping riffs, they were accompanied by John Tuzza on drums and Dave Harris on bass. At one point they had the stage full for an impromptu "jam off" featuring Sunbury Slim on harmonica and David "Iron Vines" Snyder on bongo. For me it's a real treat to see guys who can really play the harp and these two have the skills. Nate and Sunbury Slim both are masters of the instrument. Growing up around the Noll house the harmonica was just always around. A quiet time on the river fishing for bass was often interrupted with the 'old man' ripping out some riffs on his harp. One was never far from his hands. Dad used to say, it's the easiest instrument to learn to play all you have to do is suck and blow. I have to say I have tried, and I did not find it that easy. The harp takes a certain amount of creative improvisation that I could never feel at home attempting. Nate however takes it to a new level with his beat box additions to the instrument, along with his sense of grabbing the crowd with his unique story telling, it really makes for a unique show. From blues, to hymns, to some mild rapping these guys are a serious, well rounded band. If you're looking for a band for a venue or looking for some new fresh sounds, go check out Nate Myers & the Aces you won't regret it
In all seriousness, don't just quit your day job, but if there is something in the back of your mind naggin' for a new you, then do it. Yes, quit the damn day job and start enjoying life. I don't know what else to say, it worked for me.
I really want to THANK all the old and new advertisers we get every month, without your support I couldn't keep living my best life. Through rain and sleet and snow, hell even through a pandemic we're still here! I don't care, I'm going to just keep on keeping on. Heading into the 40th year for the PA Musician Magazine so please help me keep the legacy alive for another 40. Maybe the next generation will be a Noll, maybe a Greene, maybe a Boob, maybe you! Hopefully someone will keep it going long after I'm dead. See you next month and the next month and the next month, etc. Email joshnoll@pamusician.net or call or text 717-636-4203. Deadline for July's issue is June 24th.
Saturday, June 19th Celebration of life for Whitey Noll see you there! You're all invited.