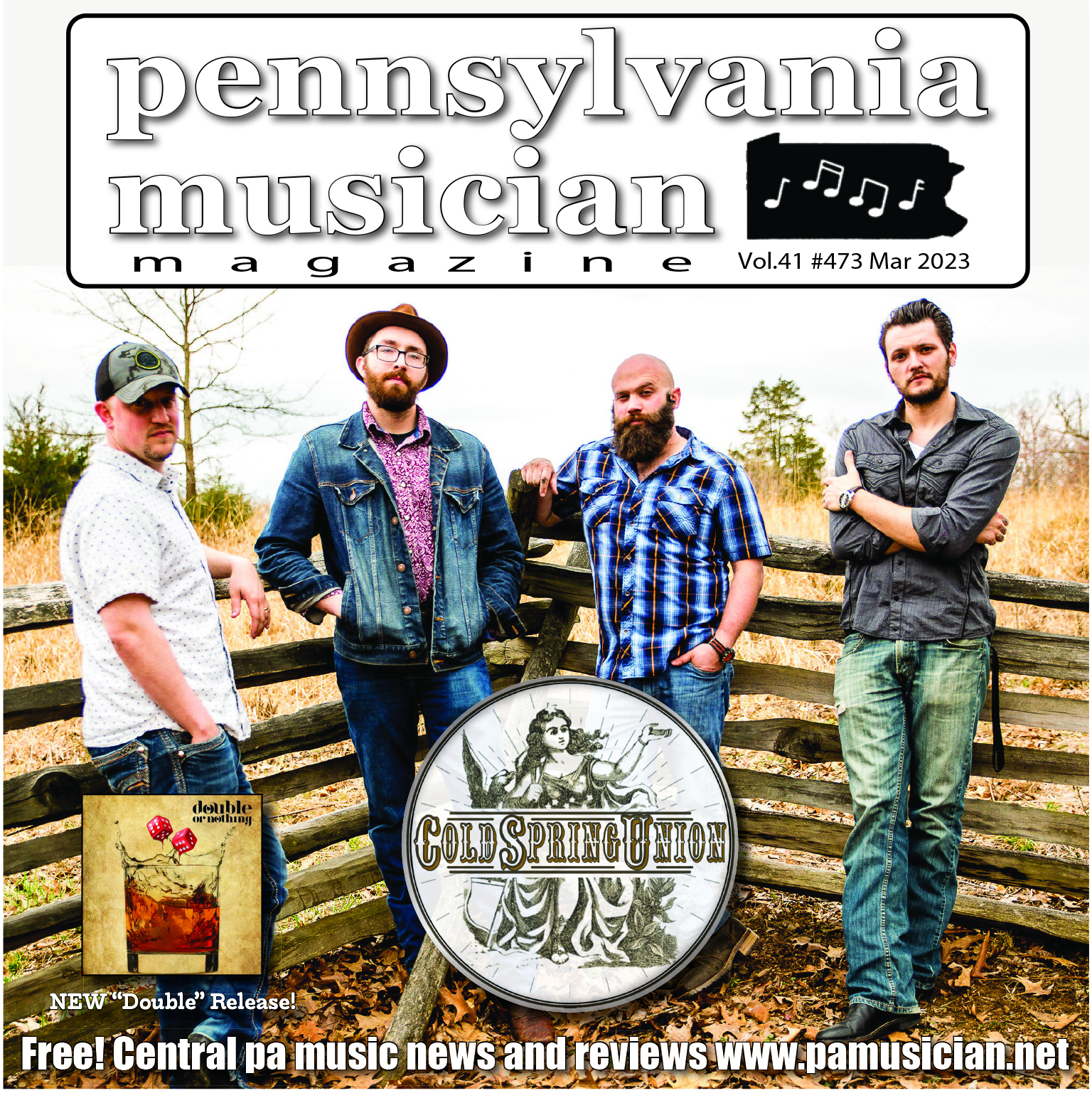 ---
Cold Spring Union is a unique band based out of central PA, there isn't another band quite like them, and trying to nail down their genre, or answer the big question of "What do they sound like?" is a tough one! Shortly after they formed in 2018, they were part of a nationwide contest down on Music Row in Nashville where they wound up winning 2nd place. At that time, they were told, "you are too rock to be country, and too country to be rock," so again the question remains, how would you describe Cold Spring Union? The best answer I have is they are a "Union of Genres" they are a perfect blend of Americana meets Alt-Country, meets Southern Rock, meets Awesome!
Cold Spring Union has the advantage of having two outstanding front men, Cody Wilt and John Rossey. Both guys have their own unique tone to their voices and in their writing styles, Cody is more Southern Rock and a bit grittier, and John is more of an Americana story teller that quickly melts into and fills your soul. Then, holding down the backline you also have Brandon Valentine banging on those drums, while he also fills in any gaps with his killer vocal harmonies. Last, but certainly not least, is Morgan Stambaugh on bass, the backbone of the band, making sure they all stay in rhythm by driving their unique melodies to the next level. Unite this all together, and you definitely have a union of genres, that definitely can't be pigeonholed. It's more like buckshot, covering every lick and chord coming from their instruments.
Cold Spring Union has been very lucky throughout their short career, and they have had many opportunities to open for various national acts such as: Alabama, Shooter Jennings, Chris Lane, Sam Bush, and many more. In 2019, they released their first EP, Pre-Am-Ble. In 2021, they recorded and released a Live at The Englewood album, and this month, on March 1st, they will be releasing not only one, but two brand new songs as a "double" entitled "Double or Nothing." Song 1 "Living in the Moment" is written and sung by Cody Wilt, and Song 2 "You're A Wreck" is written and sung by John Rossey. The cover image serves as a double entendre of "Double or Nothing"–with it being a double shot of bourbon, and in the gambling sense (considering the band will be performing in Las Vegas, Nevada this March)!
That's right, they are going to Vegas! On March 14th they will be opening for Pauly Shore and the Crustys at the Sand Dollar in Las Vegas! And on March 15th, they will be playing at a private corporate event. In preparation for the event, they signed 17 guitars that will be awarded to lucky winners in Las Vegas.
This band loves to travel. They've performed in big cities like Austin and Nashville to name a few, and they're excited to add Las Vegas to their resume. So far they've played in 8 different states, so if you have any connections to venues anywhere in the US, give them a call, they'd love to come and play for you!
You do have a chance to also see them locally, on March 3rd, they will be opening for The Badlees at the Englewood in Hershey. Cold Spring Union considers The Englewood their home base. They've played quite a few shows at The Englewood throughout the years, and they hope to continue to play there even more. On March 30th, they will be attending the Central Pennsylvania Music Awards Show at the Hershey Theatre, hosted by the Central Pennsylvania Music Hall of Fame. Cold Spring Union has been nominated for Best Rock Band, you can learn more about this nomination by tuning in to the Central PA Music Hall of Fame podcast on March 14th, and listen to Cold Spring Union's interview.
If you would like to support Cold Spring Union, they do have merch available. They have T-Shirts, CDs, and to stick with their unique theme, they also have a USB that serves as an EPK, you just plug it in and play it. You can also stream their original music on any and all music streaming platforms.
You can follow Cold Spring Union on Facebook, Twitter, or Instagram, or you can always visit their website, coldspringunion.com, for more information, videos, music links, and most importantly future shows. Come on out and see what Cold Spring is all about! And if you love them as much as I do, you can "join the union" too!