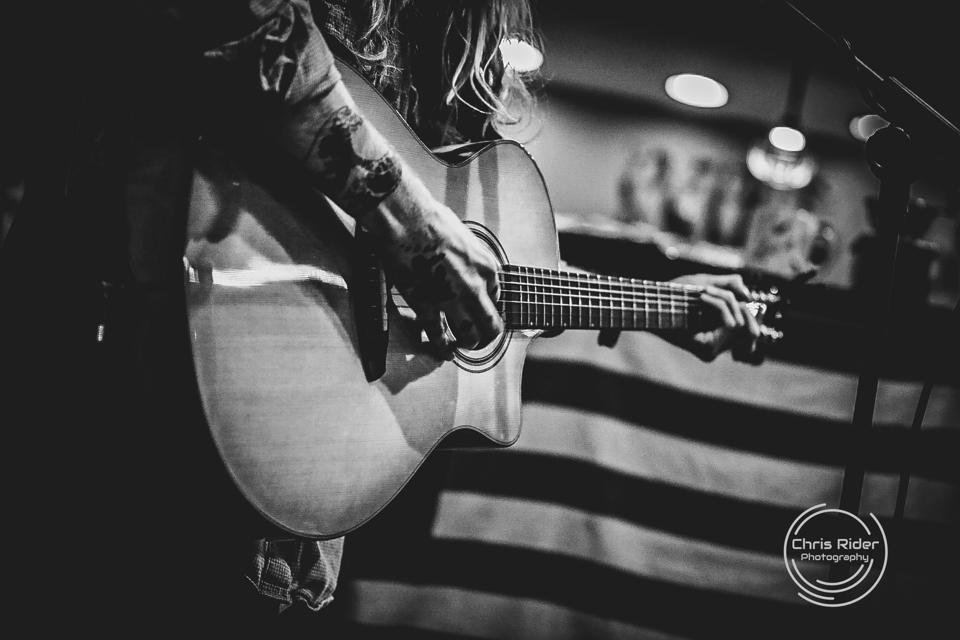 ---
Hello Central PA and welcome to the month of March in the mu sic world. Things are really heating up around here and not just the weather. The phone has been ringing off the hook and I have been running around trying to keep up with all the events and show dates on the way. This warm winter weather has everyone itching for spring. It's not here yet but it won't be long. Soon out door festivals will be all around us.
Coming up real quick on April 22nd it's Deer Run's 1st Annual Christian Music Festival. The show is Open to the Public and tickets are $15. All proceeds will be benefitting the Four Diamonds. The day will start with a Church service provided by Tyler of the Four Square Church of York Springs starting at 11am. Live Music will begin at Noon and continue throughout the day. There will be performances by Elly Cooke, The Ally J Band, PR and Intersection Worship. Hosted by Deer Run Camping Resort, a full amenities campground, that offers campsites and cabins for all needs. From wooded tent lots and cabins to full hook-up camper sites they have something for everyone. Deer Run is located only 20 minutes from The Gettysburg Battlefield and only 75 yards from the Appalachian Trail. ( So technically you could catch a show at The Doyle then hike on down to The Deer Run Camping Resort for a music festival. I hope Missy doesn't read my article this month my old legs are too tired for that!). Lots to do around Deer Run from hiking, fishing, shopping or just hanging by the fire. Deer Run has the summer stacked up with music. After the Christian Music Fest they have the S'more jam Country Music Festival on June 2nd through the 4th. The Classic Rock Music Festival August 25th through the 27th and the Mix It UP Festival on September 15th and 16th. Check out the website at Deerruncampingresort.com. Book a weekend or two, or make it a week and relax down at Deer Run Camping Resort.
Another big one coming up July 6th through the 8th The Briggs Farm Blues Festival. The Briggs Farm Blues Festival started way back in 1998 on the Briggs family farm. What started as a small farm event has transformed into one of the nation's most revered Blues Festivals. With the farm located in the beautiful rolling hills of Pennsylvania near the small town of Nescopeck (I love saying Nescopeck). From national to regional bands Briggs Farm has grown from one stage into two, from one day into three. This year is promising to be another "Best Weekend of the Year". They are announcing new performers as the days grow closer and you can keep up to date at briggsfarm.com . The line up thus far is impressive and includes performances by: Victor Wainwright, Joanna Connor, Super Chikan and The Fighting Cocks, RL Boyce and The Cornlickers, Eddie 9V, Jackie Venson, Bywater Call and The Robert Randolph Band. Briggs Farm is another camping event so get your camping rigs ready whether it's a tent or hammock an RV or VW, all are welcome. Just get your camping ticket, find a spot, camp, and have a good time.
A couple of other new advertisers and places to put on your list for live music include Pappy T's in Hamburg who has live bands every Saturday and acoustic Fridays. Check out the ad in this issue for the full list of events. They have some big names coming like Better than Nothing, Intentional Walk, and The Vertigo Vultures for March and April so get ready. Also don't forget the St. Patty's Day Bash on the 17th with The Birdsall Bunch.
Another new advertiser is The Laureldale Athletic Association in, you guessed it, Laureldale. They are now accepting New members but don't worry you don't have to be a member to see a band. Cover charge for non – club members is only $5 and while you're there you can check out the club and see if it's something you would like to join. They have pool, darts, drawings, raffles, private parties and hall rentals. In March the entertainment includes Tossed Salad and Martini Experience; for April its Mystic Warrior and Kick Out Before 3. Food is available, smoking is permitted, but you must be 21+. Check them out on facebook or give them a ring about a membership 610-562-5645.
Well that's it for this month, if you have a festival or a music event or you want to let people know what you're up to in the central PA music scene then give me a call.. . Josh Noll at PA Musician Magazine. I'm just a dude with a paper trying to help musicians find their way in the galaxy. I can't help you if you don't help yourself and call or text me at 717-636-4203 or email joshnoll@pamusician.net have a great month and I'll talk to you soon.