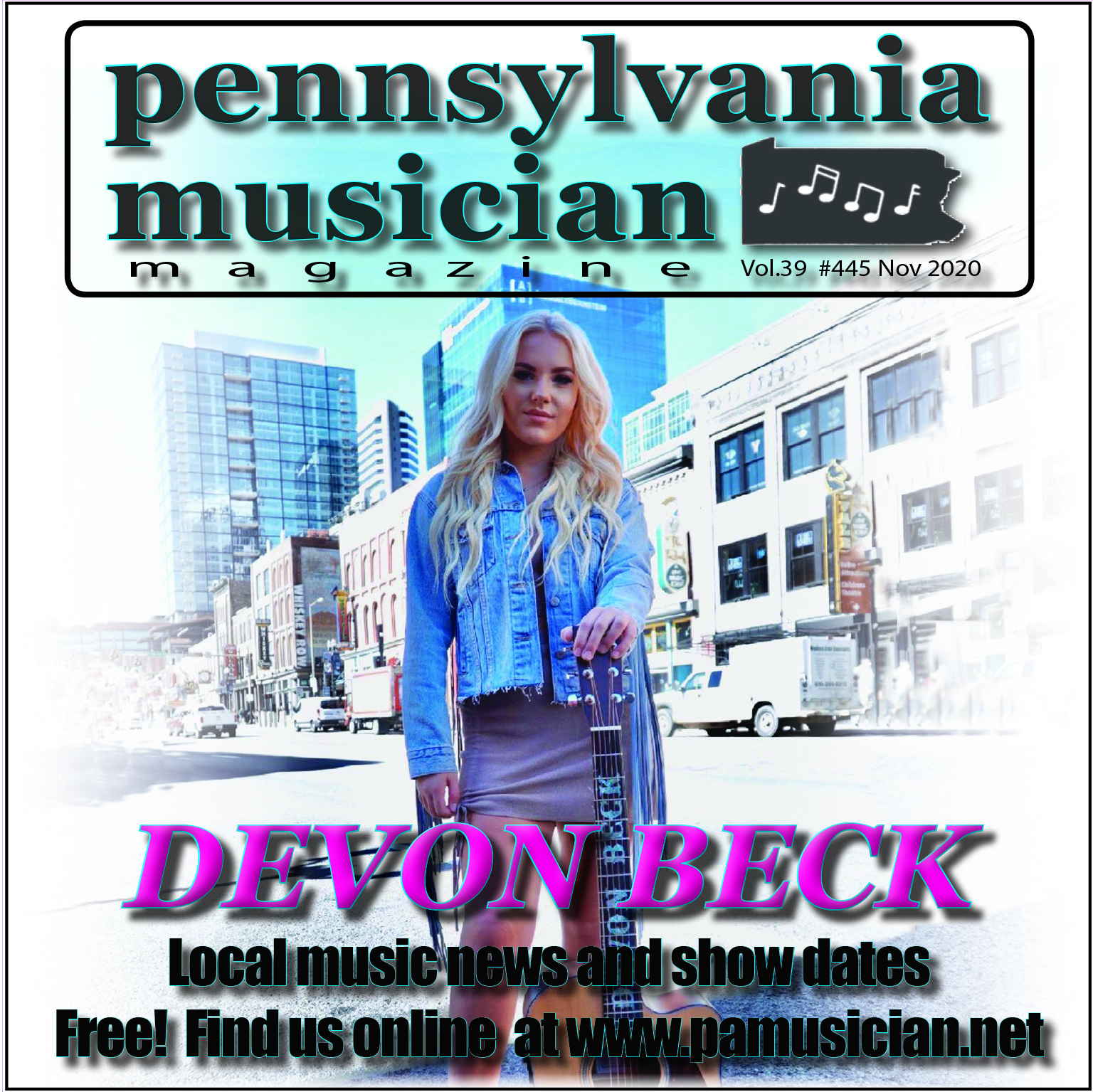 ---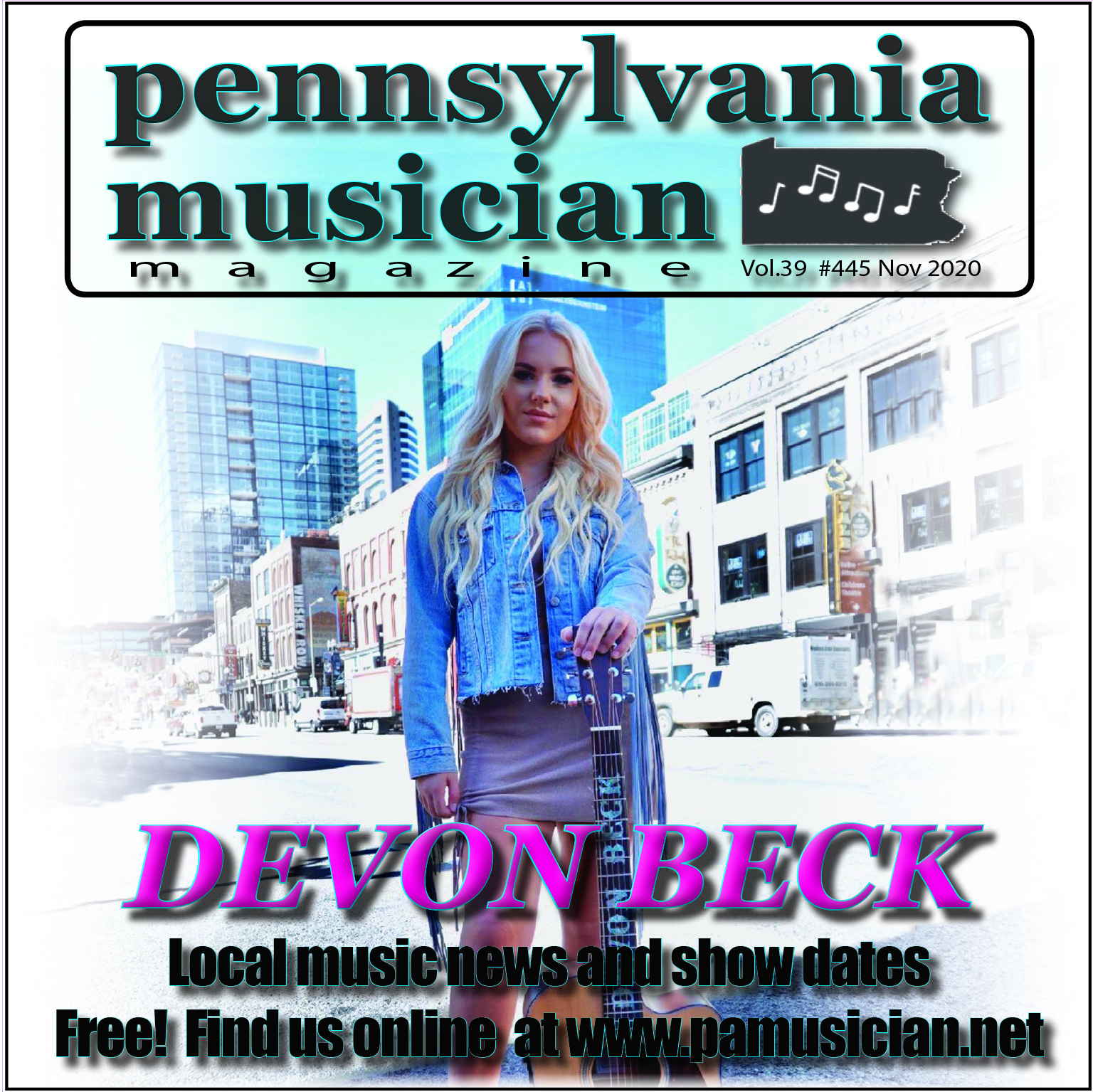 Devon Beck – Taking the Country Scene by Storm
By: Rachel Rocks
Her Grandma always said, "If you want something done, you have to do it yourself!" and that is exactly what Devon Beck is doing. It's quite appropriate that Devon is taking the Country-Pop music scene by storm in 2020. She didn't let a little pandemic hold her back from her dreams, if anything, it just gave her the fuel she needed to fight a little harder.
Devon is definitely a lucky girl to have her family's support in her musical journey. She got her first guitar, at just 10 years old, for Christmas. She started taking guitar lessons but got frustrated with all of the theory and notes, she prefers to play by ear, and she would just listen to songs and started playing along. Devon also is very thankful for all of the local music community's support. Herman Zeiders and Jimmy Shull are old family friends, and when they heard Devon was starting to perform, they took her under their wing, and gave her the first taste at rockin' out with a band! They had regular Saturday jams, and she definitely knows, that somewhere down the road she will be playing with a full band, she feels more at home with the support of a band with her on stage. For now though, she is working on discovering her niche and writing some amazing original music as a solo singer-songwriter.
At just 16, in October of 2018, Devon went to her first open mic at Spring Gate, hosted by John Kelly of Dovetail. John encouraged Devon to get up on stage and give it a try, she played one song, which led to a couple more, and by April, just six months later, she was playing her own 2 hour shows! She loves playing her original music, but also plays plenty of cover songs as well to be able to play a full solo show. There are way too many people to list everyone that has helped her along the way, but Wally DeWall and the whole Colt Wilbur Band have been extra supportive. Wally has helped her a lot, not only by giving her guitar lessons, but even with sound equipment, and other solo performer tricks he has learned throughout the years. She's been on stage a few times now with the Colt Wilbur Band and has even had the experience of co-writing a song with Colt. Tia Welsh managed the local Bald Hills Distillery and helped by giving her some shows to get her feet wet, and give her the confidence to play out at other venues as well. Even while she was in high school at Red Land, her teachers were also very supportive.
She wrote her first song, "Forgive Me" at just 16 years old as part of a recording class she took while she was in school. She also had a music composition class in her senior year that really helped her progress into the songwriter she is today. She also started taking vocal lessons with Daniel Orama at Vocal Production Studios in Lancaster. She released her fist single on March 13th of 2020, the day the Pandemic hit! It was so frustrating to have shows get canceled, and get a good chunk of wind knocked out of her sails, but she didn't let it stop her. On July 11th, 2020, on her 18th birthday, she released her first EP, "One Sided Expectations" that was produced by Tyler Adkins. Tyler did an amazing job at producing the EP and teaching Devon even more about the writing process. The EP is a genuine reflection of the struggles many teenagers face, shining a light on heartbreaks and turbulent relationships. Don't let her age fool you though, the lyrics to her songs are very heartfelt at every age. We all have plenty of struggles we face, and we do our best to get through them and come out stronger in the end. When I saw her for the first time, I heard her play one song on her EP, "Love Me, or Get Lost". The lyrics to that song were basically the words I told my now husband, six months before we got married. Lucky for me he chose to love me, and he still does to this day. But it's so true, who doesn't get to that point in a relationship where you just say either we are going to do this or not..
Devon recently took another big leap in her career, and by January she will be a full time resident of Nashville, Tennessee. She's been making so many trips back and forth, she's really racking up the frequent flyer miles. She loves it in Nashville and refers to it as 'Little Big Town'. Even though it seems so big, everybody knows everybody, and everyone is willing to work with her. In November she will be down for at least two weeks participating in writers rounds, it's an amazing way to network with other singer-songwriters and helps her learn even more tricks along the way.
Devon is so young, but has already accomplished so much. She has a few more shows scheduled in the area to finish out the year here in PA; November 6th she will be at the River House Bar & Grille in Middletown and November 20th she will be at Hershey Vineyard & Brewery. I guarantee if you make it to one of her shows, you will become an instant fan, just like I did. Even if you can't make it out to a show, or if you just want more information, Devon has a fantastic website at devonbeckofficial.com. You can keep track of her upcoming shows, read a lot more about her, watch some videos, or just listen to some music. She's also on every Social platform you can think of, Instagram, Spotify, Facebook, Youtube, etc. If you would like to get Devon booked at your venue or private party, please email her at DevonBeckOfficial@gmail.com.