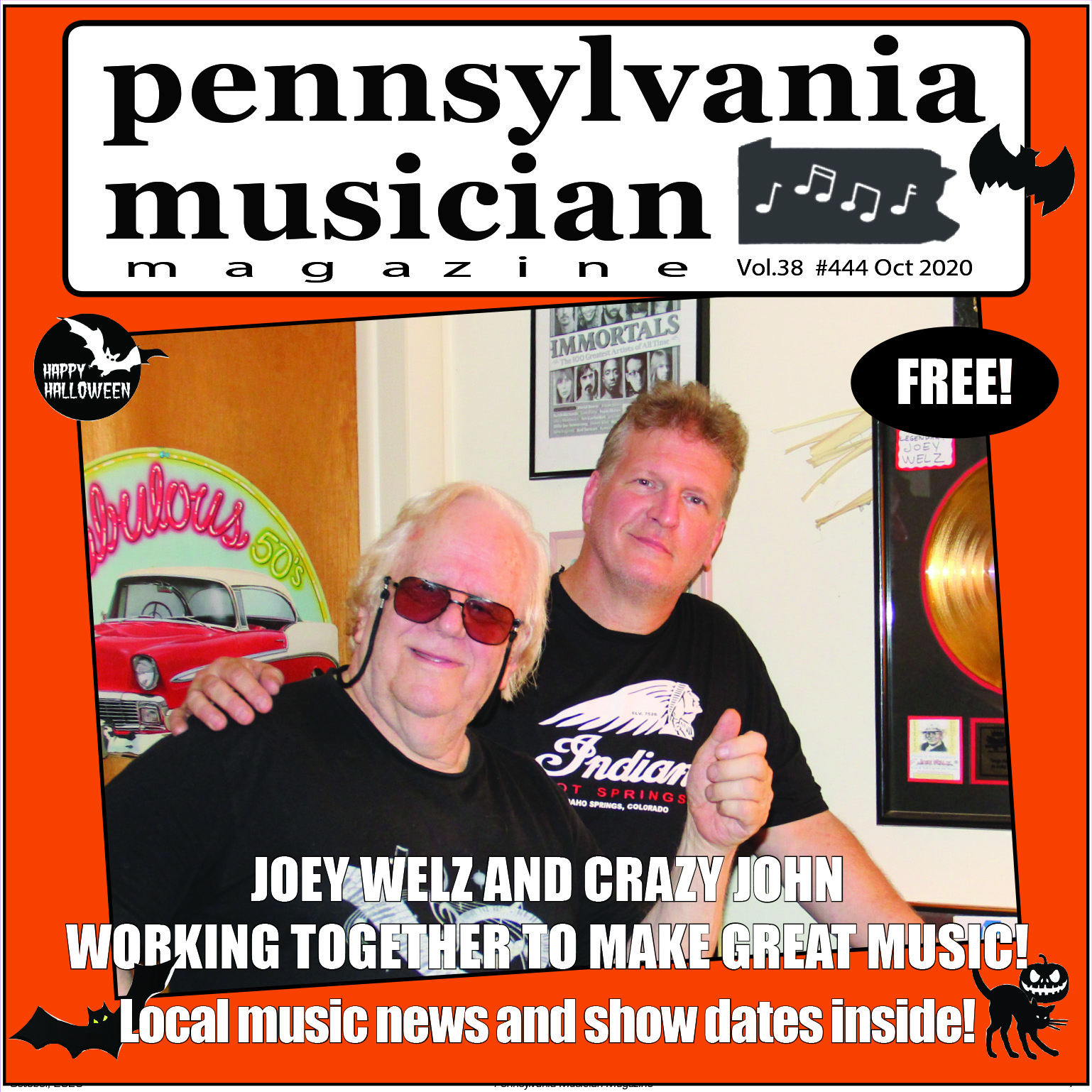 ---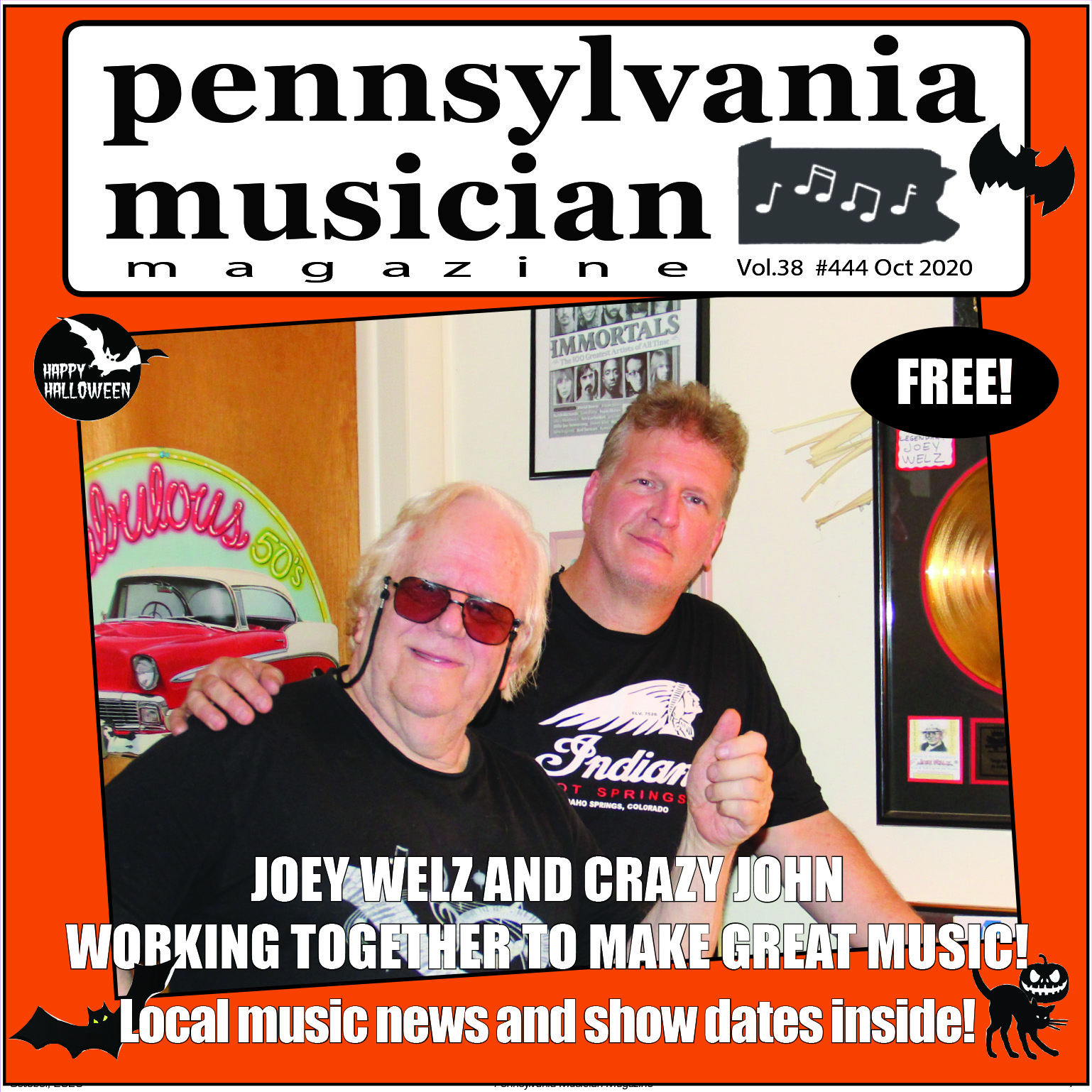 Joey Welz and Crazy John Making Music Together
By: Rachel Rocks
It's Rocktober, so what a perfect month to have The Boogie Woogie King of Rock N' Roll on the cover, Joey Welz, along with his most recent collaborator, Crazy John (John Kerecz). Even though Joey will tell you Fats Domino was playing some rock and roll piano licks at the same time Joey was introducing the world to his Boogie Woogie ways, Joey is the one who helped add the Rock to the big hit "Rock Around the Clock" by Bill Haley and the Comets. He wasn't actually on the original recording, he has made several versions of the iconic song throughout the years. Jimmy Myers, aka Jimmy DeKnight was the original writer of the song, Joey just added in his own flare, to make it current and happening for the kids in the 50s who were just starting to listen to rock n' roll.
Back in 2018 at the Millennium Music Conference I saw Joey being honored by receiving a Lifetime Achievement Award for being the only artist that has written, recorded and released new music every year from 1955-2018, and he hasn't stopped yet! He has released over 100 Different Albums, 60 of which were vinyl, and over 2,000 songs!
Crazy John has been writing songs for years, but he's never actually recorded and released a song until now, after he decided to team up with Joey. Crazy John brought his ideas to Joey, who just added to it a bit, to make the songs ready to record. Since Joey has over 60 years experience of putting songs together, John knew he couldn't go wrong by working with Joey. So far, they have released 3 songs together: "No Vacation Blues", "Mr. Money", and "I'm a Traveler". The last two songs both made it into the Top 20 sales and downloads on the Indie Music Network's Charts for the Best Indie Country Songs. That's right, I said Country! Crazy John wasn't originally planning on his songs having such a country flare to them, but Joey stays on top of what's hot and what's selling, so he created songs that he knew would go over well in today's market. "I'm a Traveler" had some extra input from John's son, Justin Kerecz and their family friend Eric Staley. When they aren't jamming with John, you can catch them in the Philly based band Kennel Club. "I'm a Traveler" gained such popularity, that it was even submitted for consideration to the 62nd Annual Grammy Awards for Country Song of the Year. All of their songs are taking country back to their roots, the way country music should be.
Joey Welz has had his ears to the air waves for years as the Owner and CEO of Canadian American Records and Caprice International Records. Their mission is to find quality music by Independent Artists and Bands to release to radio and sell downloads and to distribute finished albums through their distributors around the world. They are also a NARAS Label, so every year they submit their best artists and bands for Grammy Nominations. He will also submit your music to his Film and TV music supervisors in an effort of getting your music in film, motion pictures, or even TV ads. His main mission is to elevate your success on the world wide music stage with his non exclusive record deals. If you are looking to elevate your songs to the next level, give Joey and his team at Canadian American Records a call, 717-627-4800.
When I go do the Cover Story interviews, I never know where I'll wind up, and this time it was one of the coolest experiences ever. Joey has transformed his ENTIRE house (except for his bedroom) into the Rock Around the Clock Museum. Pretty much every inch of every wall is covered with well over 250 pictures and tons of music memorabilia. I've heard stories from Joey at the MMC every year, but I definitely wasn't expecting this! When Joey would meet or play with anyone famous he always made sure he got a picture taken with them, there are way too many to mention them all, but some of the pictures I recognized were with stars like Chuck Berry, Greg Allman, Fats Domino, Mark Farner, Bo Didley, Jerry Lee Lewis, Johnny Cash, Dick Clark, ZZ Top, The Village People, and so many more! I could've spent HOURS looking around at his collection. While Joey was giving me the tour it was also cool that he couldn't walk by one of his keyboards without stopping to play a song. I heard quite a few songs, of course "Rock Around the Clock," "Shake, Rattle and Roll" and Fats Domino's song, "Blueberry Hill," plus a few other rockabilly hits.
It's hard to believe that Joey Welz has recorded and released a new song every year for the past 65 years, but Joey says it's really not hard, he just writes about what's on his mind, and he tries to make this a better world to live in through his music. He has written quite a few songs that have been about crazy times in our world, the most recent being, "World War Covid-19". The song is a little ray of hope, with a lyric in the song about the 'rainbow at the end of a storm'. It even ends with the line, "That's the American way, but really, it's the human being way…" He also won an award for the Patriotic Song of the Year in 2001 when he wrote "The Day America Cried" after 9/11.
Joey Welz is truly a walking encyclopedia of rock n' roll history and is one of the few original rock n' roll piano men performing live today. As long as he is alive and well, he will continue to bring us music to remember. Crazy John is very grateful that he was able to be schooled by the 'Godfather of Music', and he's also grateful he was able to bring Justin and Eric in to experience what it's like to record with a legend like Joey Welz. You can check out all of their songs online on CD Baby, and many other musical platforms. To learn more about Joey, you can check out his website at www.joeywelz.com.