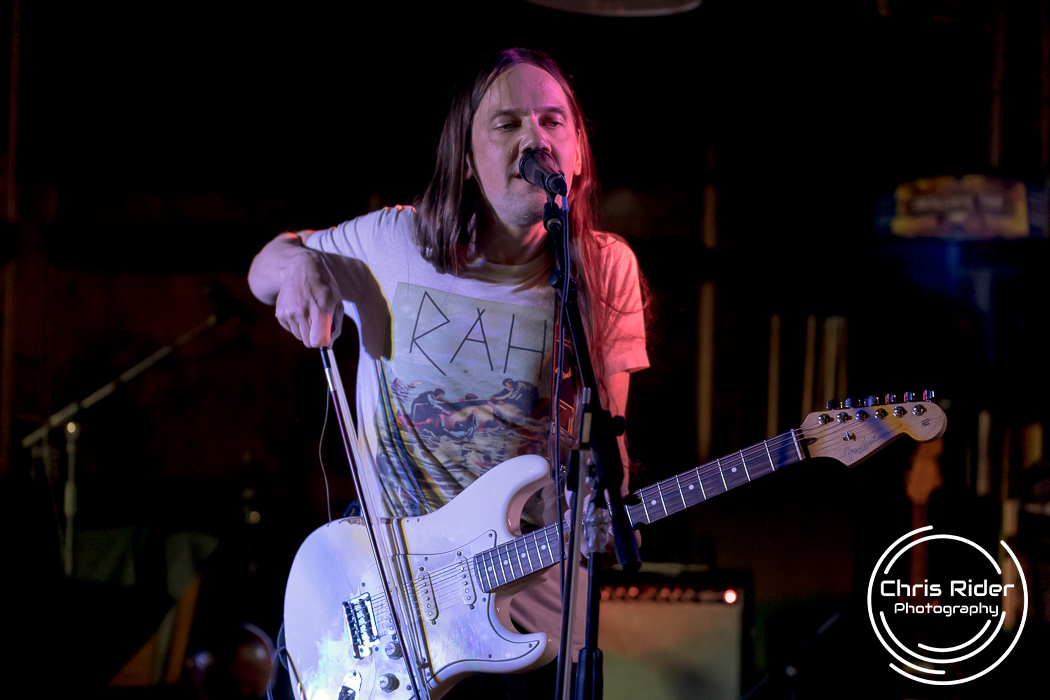 ---
By: Josh Noll
Holy cow its APRIL!! This winter flew by quicker then old man winter sporting a p-51 mustang flying at full throttle. It has been a whirlwind and the paper seems to keep growing. This is one of the most action packed issues yet, and we will soon have to go to more pages but that means more black and white at our current press location. I know I would love to go full color on every page, and maybe someday we will, but right now I have to focus on going more pages to include more content but still keeping the cost of advertising with us the same. I know its 2019 lets get everyone in full color. I still prefer black and white photos for some shots. In particular with all the crazy lights that modern computer lighting systems are throwing at our photographers it really makes color tricky at some spots. So if you're reading this feel free to let me know what you think. Which do you prefer or does it even bother you? I think it will always be a good mix of both no matter what we do cause some shots just look better the good old fashion way.
So what's happening in PA for April? Well, one spot you should go check out is Gary's Bar in Palmyra. Its a cool spot that's got that old school feeling going. When you walk in it sorta takes you back a minute. I mean hey, they have free Nintendo, so what else would you need you ask, well no cover charge ever at Gary's and they are coming out with some seriously cool t-shirts. They have music all month so check out the ad and make your plans to get down there and support live music. They have a wild night on the 26th featuring Phantasm with A Four Letter Word, Beer and Pretzels and Keyhole Peepshow. For all of you that read these pages and go out and continually support "Live" Music…THANK YOU!! We all do this stuff so people have places to get together and meet face to face and share in the sounds of live music.
The Union house is another good spot. From what I'm told they have some great food. I think Sterling Koch helps deliver papers just so he gets to enjoy the food once a month. We love all our volunteers! After you sample the fine food stay for the band they too have music all month with Brandi LM on the 13th and Southbound 66 on 4/20!
The Fredericksburg Eagle Hotel is in my delivery zone. I get to enjoy the food on occasion but lately its been pretty busy when I get there Fridays around happy hour. The place is always hopping and the burgers rule, live acts playing while you eat and a great atmosphere. Make your plans now and get out for a spring cruise and see some bands and get some food.
Speaking of cruising there is a big Benefit to help the York County Children's Advocacy at the end of the month on the 27th. Its a bike cruise and benefit at Racehorse Tavern with 5 bands as of now including; Madness At Midnight, Annica, Time Bomb!, Denim & Leather with a special Headliner for a first time appearance at the Racehorse —D-BO!!! There is a lot of buzz about this guy so go check him out. Sounds like a great time for an even greater cause. Also this is a non-smoking event.
The Harrisburg University Concert Series is in full swing with The Record Company on the 6th followed by Earthgang on the 14th and the SOLD OUT show for Frank Turner on the 20th. All three shows are at CLUB XL which is quickly becoming the go to venue for bigger shows with the indoor, and now that the weather is breaking outdoor space. Hats off to Club XL for upping the game in Harrisburg with a great staff and unbelievable show after show. There always seems to be another big show right around the corner now days.
In Lancaster on April 20th L.A. Guns will be at the Chameleon Club with Defiant and if you're going to the show contact Defiant and see about getting tickets in advance. Support the local opening act by getting your tickets from them. This lets the venue know that they mean business by helping bring in the crowd plus you avoid extra fees when you get them from the opening acts.
Up in the great city of Williamsport this month there will be a Good Friday Concert on April 19th upstairs in the Jeremiah Room at The Bull Frog Brewery. Featuring The Betty Ford All-Stars, Mallory Scoppa, 44mag, Gabe Stillman, Madness at Midnght and The House Band! There will be a $10 cover charge and doors open at 7:00pm with the bands starting at 7:30 and going on till around 12:30. Don't miss this awesome event and you can get more details by tuning into WZXR radio!
On a side note I have been up to The Rusty Rail Brewery a couple times over the winter in Mifflinburg and you can now pick up the paper there but might want to grab one early in the month, I hear they are flying out the doors. The Rusty Rail is doing open mic nights on Monday's and local bands on Thursdays I believe. They have great food, I always eat upstairs but I hear it's just as amazing downstairs as well. Scott Bachman runs the open mic and books the local bands so get in touch with him if you're interested in getting in on the fun.
Our cover band this month is the mighty Penntera! Check out the story of what these guys have been up too on page 13. I would give you a hint but Rachel still hasn't sent it to us hahaha. We all know that Space (The Drummer) has been through one hell of a year but that doesn't stop him. Hell he even played at his own benefit. They have a ton of shows coming up this spring and are taking it to new areas and spreading the love all over. So be sure to go check out what PA's own 'cowboys from hell' have got going on in the works. Cover photo this month is by Meridith Kaminek —Through Meredith Eyes Photography.
Well that's about it, I am hoping we can squeeze a couple of Jeff Solomon's photos in the magazine in the near future another music loving photographer that I have always heard about but just met recently so be on the look out for that as well. Have a great month and embrace spring by getting out and about to see some live music.