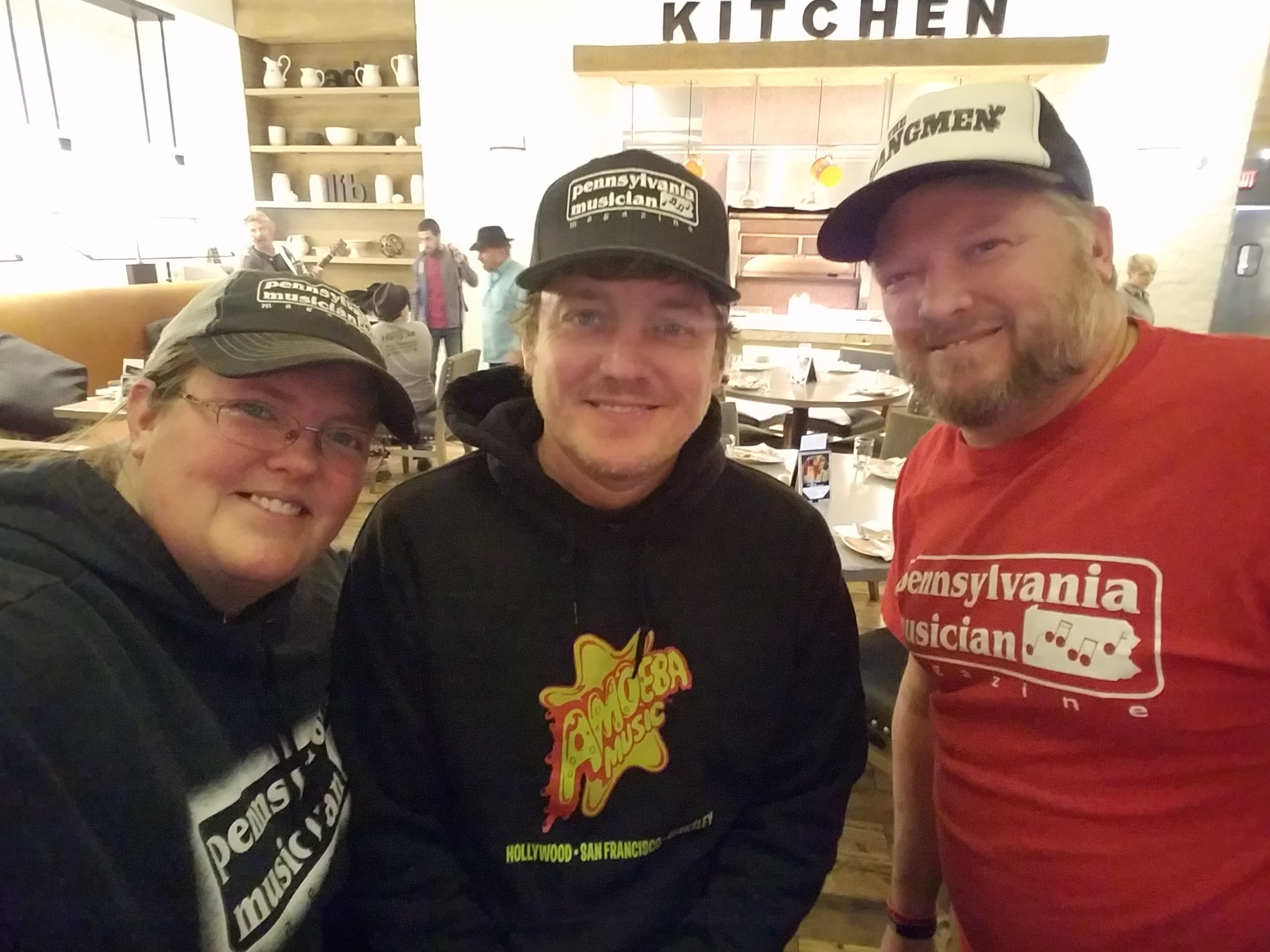 ---
By: Josh Noll
Hello once again, it's hard to believe that another month has passed and none of us have been able to go out and enjoy a night of live music. Not that I haven't seen some great music thanks to the miracle of technology. Live streams have taken over and I saw so many this last month it was impossible to keep track. Ed Varner is hard at work keeping us all entertained and hosting live streams to support the local venues where he had shows cancelled at. He is rumored to not wear pants during some of these events and if I'm not mistaken may even be part of his regular routine. He does a great job taking requests and keeping things fresh for the fans. The Central PA Music Hall of Fame and Keystone Amplifiers have been hosting live streams every day at 7pm. They have been bringing in some great performers and offer links in the comments so you can tip the actual performer while you watch them play. Spyglass Ridge and Winery has also jumped into the fray and have started the Spyglass Rocks Live Streams. They have Nate Myers on the 1st and Runaway Stroller on the 3rd with more to follow. The River 97.3 has also got in the game and I got to see Shea Quinn perform from my couch and also caught a great performance by Dave Venet and Ryan of The Snyd'cats. All of this great music and never leaving the house. So you really can't complain about lack of music during the pandemic, as always central PA will find a way to Rock and Roll.
You will notice we are missing one article this month as Chris has taken the month "off" with the paper to concentrate on his daily work duties and catch up on life. Along with working for the local borough he is also a volunteer firefighter who risks life and limb to help out the community. We are thankful for all our local volunteers who have come to our rescue many times including the scary chimney fire that Robin and Whitey aka Mom and Dad had a year or so back. Its scary as hell pulling up to your parents house surrounded by fire trucks, but knowing you got the A-Team on your side makes it a little better. They got things under control and saved the house. Hats off to all the emergency and medical volunteers who even during a pandemic are out there taking care of us all. Also thanks to all the essential workers out there dealing with all the changes. Putting themselves out there on the front lines whether it's working in a hospital or Doctors office or working at the Dollar Store, which to me has now become one the battle zones, where we go to find the only toilet paper left in the county. These dedicated workers are out there dealing with every crazy pissed off person that comes through the door. So remember please don't take it out on them. It is not their fault, they are just doing a job so be nice to them and also wear your mask.
One thing for certain I can't wait till the mask thing is long gone. Going out and delivering The Shopper's Remedy for mother has made the mask thing a little too natural. I find myself going out the front door at the house and pulling my mask/buff up over my nose and there isn't another person in yelling distance let alone my sneezing zone. I can't tell if I'm turning cowboy heading out on the range or just your average guy getting ready for another apocalypse. It's hard to tell when we will return to normal but when we do get back to being able to enjoy a night out on the town you can count on us being there to keep you informed as to who is playing where and when.
We can't express how much the support of all our fans and advertisers means to us during the pandemic. Without all of you we wouldn't be here. Please go read Rachel Rocks article as she dives head first into thanking all the wonderful people that make up the PA Musician Magazine Family. She thought it would be a short and sweet story but when she realized how many people support us each and every month we almost had to extend the paper just to fit it all in.
Jim Price cannot be kept from covering Live music. In his words, "I covered more than 50 events and 100 performers, and I didn't even have to leave the house or spend a cent on gasoline…Strange times!" Strange times indeed and while we will get back to real live music I think we should all consider live streams as a new way of enjoying music even after this is all over.
This month the cover story is a feature on Rock Mill Industries. As with many of us in the music business they have been hit hard by the shutdown of all non essential businesses. They were planning a big open house for Memorial Day weekend and as of this writing that has been cancelled. Basically when they went to apply for permits with the city they were told not going to happen. So please read the story these are a great group of guys who help support the local music scene in more ways then one.
Its crazy to think the last live show/event I attended was the Millennium Music Conference. While there I got to hang out with the Rock Mill crew as they hosted the open mic stage. These guys are always up to some sort of goofing off and shannigans but always do a professional job at whatever they do. Screen printing, stickers, banners, studio space, musical lessons, and more. These guys have you covered and can help you build your brand. Go check out the webpage at www.rockmillink.com you can purchase Rock Mill Relief Gear and help them make it through these tough times. I got myself a sweet ass tye-die shirt so everyone can see me coming and going.
Well let's all hope this is the last "online only issue" as I can't wait to start printing again. Chances are we won't be back to full normal for June but I'm staying optimistic and praying that we will move past this and come out the other side with a new appreciation for live music and all the venues that support it. Stay safe and healthy PA!