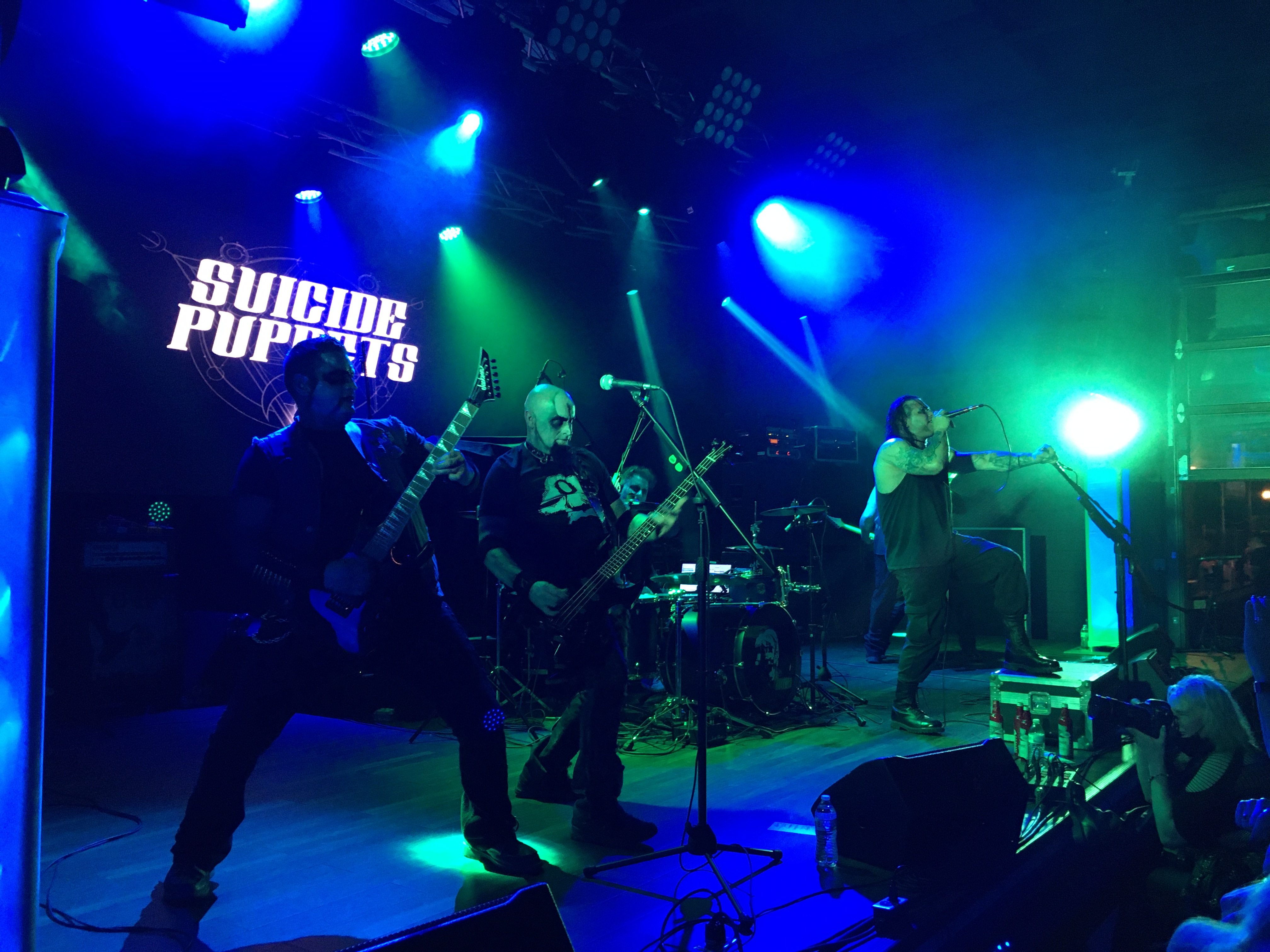 ---
By: Josh Noll
Oh the month of May is upon us! The birds are chirping and e damn grass is growing like there is no tomorrow. I'm sure most of you have noticed, but live music is back and the events are lining up for a full summer of fun.
I was lucky enough to make it down to XL Live for the reopening of the stage. Having missed the big stage feeling, we were ready for an excellent night of live music. The line up included; Defiant, Suicide Puppets, Lasciate, and Ultraviolent. Ultraviolent started out the night and really got things revved up with a set full of heavy hitters. This is a young bunch of guys who have been playing together since 2014. Based out of Pine Grove PA, they let everyone know that the younger generation has still got the love for heavy metal and mosh pits. You would never have guessed it had been over a year since they last hit a stage.
Second up was Lasciate out of Hershey. I kept trying to pronounce this one but never did get it right. The guys didn't disappoint and delivered a high energy show with an energetic stage presence backed with the same fast paced music.
Third on the list was The Suicide Puppets. Now I have seen many a "Puppet" Show, but let me tell you, this was like no other. I'm really struggling to remember the last time I have seen them but it was well before Covid hit. To say these guys were pumped up to hit the XL stage would be an understatement, they have been waiting on this chance and wanted to make sure they performed up to par. When the first song started I was blown away at the sound and how on point everyone in the band was. Having been listening to the new CD, I at first thought they were doing some Super bowl lip-sync. But after clearing my beer goggles a bit, I checked on Twisty and realized this shit was for real. Kudos to the guys, this was the tightest heavy metal I have heard for awhile and I can't wait to see these guys keep progressing. If you haven't seen a "Puppet" Show please do so. Don't worry they won't take your soul but they may take your last cupcake and turn you back into the heavy metal demon monster you once were. Love these guys, nicest dudes in scary makeup you will every meet.
The headliner for the evening was the mighty Defiant! Another Central PA original, these guys kicked the covid slumber to the curb and kicked the music into high gear. You can tell they have been working on refining their heavy punk thrashed metal into their own unique sound. It's nice seeing bands stick to what they love and playing original music. This is another band that has really developed their sound over the last year. Be sure to check out Defiant playing this month down in Hallam at The Tourist Inn on May 21st supporting Kickin Valentina.
Thanks to XL Live for opening the stage with some local heavy hitters check out Rachel Rock's article for more coverage of the return of XL Live. AND PLEASE PEOPLE… if you see a local line up at XL live PLEASE go see the show so they keep having said shows
So you wonder what some of the "perks" of being the editor of the PA Musician Magazine are? Well one big one is you get some interesting packages in the mail, one particular artist and occasional advertiser is "Elvis Chicken", aka Sharky, aka Soulman. When a package arrives it sorta seems a little bit serial killer, as the packages are always labeled with clippings from the PA Musician Magazine, accompanied by some other key wrapping element, like McDonalds bags or an obscene amount of tape and postage stamps. I usually just get a CD with a hand written note. Sometimes it's a check with a sketch of an ad he wants to place. Well this time it was a real treat. "Elvis Chicken" Vol 1 Issue 1 comic book. That's correct, this thing is sweet! While not for all ages, as its does contain some nudity, foul language, drugs, sex, and abuse of all kinds (including attacking colonel Sanders). The comic tells the life and times of a chicken making his way in the universe. If you don't know who Elvis Chicken is look him up if you can find him. Kool dude who likes his chickens. If you ever stop by the PA Musician Magazine office, ask for an Elvis Chicken CD and find out for yourself.
Well that's it for this month be sure to save June 19th in your date books for the Whitey Noll Celebration of Life it's going to be a Summer Old School Bash, so bring some cold Rolling Rocks a canopy and some chairs for an all day music event. Details in this issue! Have a great month, get out and enjoy the spring weather, and some local music.
Remember we make advertising and promotion easy and affordable. Send me a text or give me a call at 717-636-4203 or email joshnoll@pamusician.net