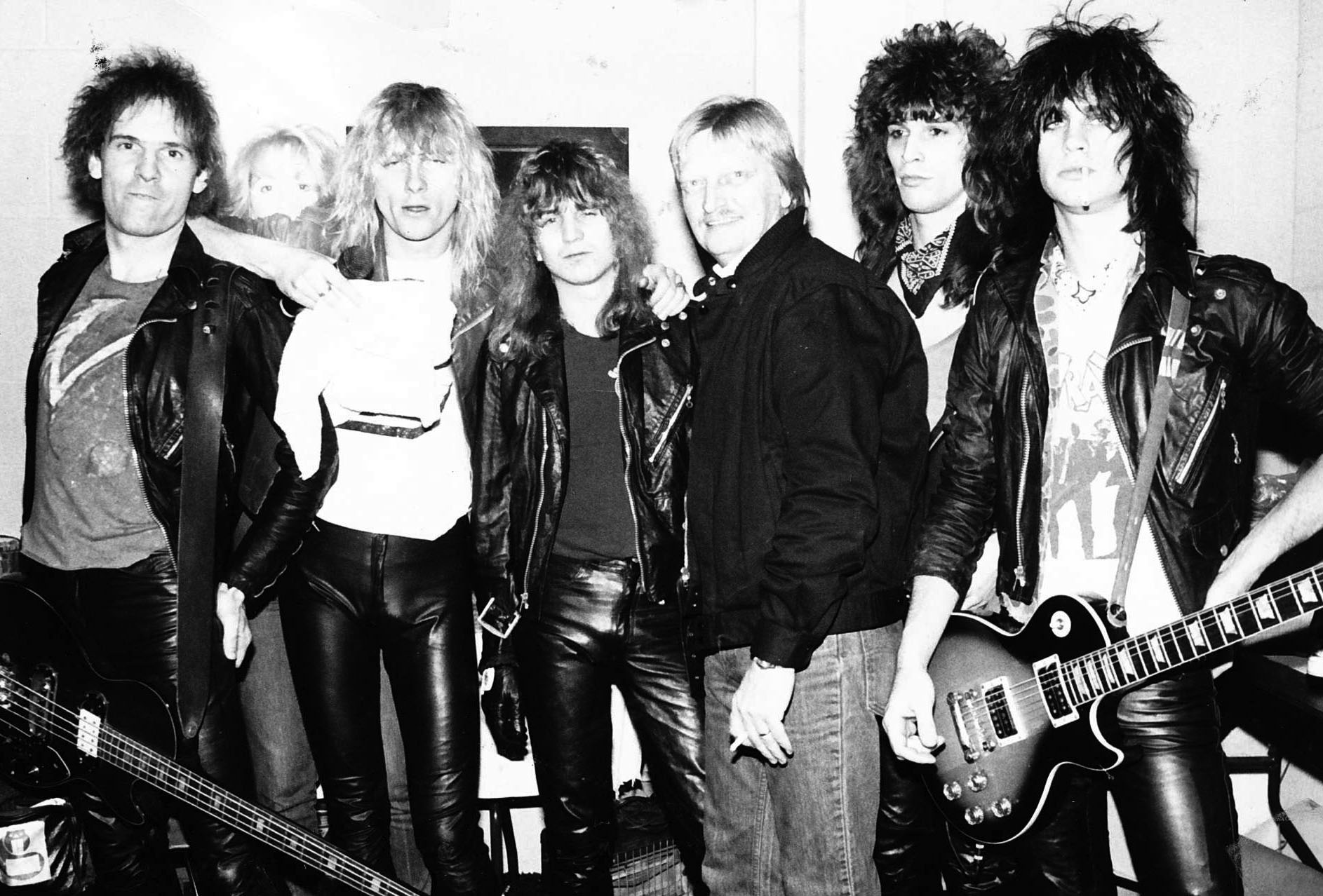 ---
Welcome back to another issue of the PA Musician Magazine. November is the anniversary of the magazine's beginning. 36 years ago, as summer came to a close, Whitey Noll grew tired of wondering how to get Christmas gifts for the kids. He was looking to start something of his own and the idea of the PA Musician Magazine was born. Seemed kinda crazy to 7 year old at the time. My Dad is starting a Rock and Roll paper, that should be fun! While I was off riding my bike, the old man was out getting a typewriter from a yard sale and selling his idea to every band, bar and club owner that would listen. I remember the first issue showing up at the house with "KIX" on the cover. I remember thinking, "why the hell are these guys talking about cereal?" "No", my brother said, "it's a band dumbass". A couple months later, us older kids were at a place called the METRON. They put us all on a table and told some lighting guy to keep an eye on us while dad went to "work". We got to see KIX and I'm guessing a lot of people were asking who the kids in the corner were. I once watched the SHARKS at a theatre somewhere; it was Dad, myself and handful of other people. I forget what was going on, but it seemed like these guys were up there just playing for us. I think it was a sound rehearsal for a show later that night.
There are so many stories to go along with the paper; it would be impossible to tell them all. From cars breaking down along a rainy highway, to long days waiting at the press, to helping dad load the papers in the van. Or, like when your 17 and you have to call Dad and say, "Hey I think the van just blew up". He was pissed as he asked why I was pulled over on the left side of the highway instead of the right . Honest answer… "Dad, I was passing a line of cars doing 80. The paper was late and Mom told me I had 45 mins to make it to Danville". New motors, new axles, new transmissions, typewriters flying out windows, the first MAC and yes, I mean the first MAC ( mom
went through a couple of them), the internet, all these things have happened over the last 36 years and the paper keeps going. Since I took it over in June, I have been loving it. I can't say I am going to be the next person on the millionaire list, but I am happy with my work and with bringing the paper to life every month. I couldn't do it with out all the hard work that my mother still does to help me on the way. Also, Rachel Rocks who somehow manages to see more bands than I can imagine and also do the cover story for us. The list goes on and on: Jim Price, Eric Hoffman, Space!, Sterling Koch, Michele Kelly, Chris Rider, and all the bands, bars, clubs, and readers that still support us. Here's to another 36 years of supporting local music.
This month in PA you have a plethora of options when it comes to music. Club XL has a full line up for November once again. Observe the 93rd, our cover band for the month, is having a CD release party on the 17th. The weekend after Thanksgiving its KIX on the 23rd and the Sharks Reunion on the 24th. The Union House is having The Jess Zimmerman Band on the 3rd. The Double K is having STEEL on the 17th and a Thanksgiving Eve show with Tickled Pink on the 21st. Lots of Thanksgiving Eve shows. As they say, this is one of the biggest nights of the year at the bar. Racehorse Tavern is having Head Case and Partial Post on the 21st with national recording artist Love Bettie on the 23rd. Racehorse is closing out the month on the 30th with a benefit for Francis Crouse who was in a bad motorcycle accident. There will be tons of bands and it will be supporting a good cause. Speaking of benefits, make plans now for SPACEFEST! For those not in the know, SPACEFEST will be happening in early December. It's two separate events, at two different venues to support Eric "SPACE" Dengler. Dec 1st at the Tourist Inn and Dec 8th at The River City Blues Club. Space is the drummer for Penntera and Maiden America . He is always helping others with benefits and this time we need to help SPACE. He has fought a tuff road against some cancer and is now on the pathway to recovery, but needs our help to get him and his family back on track and rocking again. So be sure to check the fliers in this issue and make plans to attend or donate to the SPACE man himself.
Last order of business, we have T-Shirts for sale! They are going fast, so fast that I don't know how much longer I will have them. To get yours, simply email me at joshnoll@pamusician.net . Give me your address and your size and I will let you know if we have any left and how you can pay for them. We ship them out first class and for the total cost of $20, you will be rocking in style and all your friends will be wondering how you got so damn cool. Koozies are on the way!! Exciting stuff over here. Tune in next month as we kick off our holidays and get ready for MMC!!