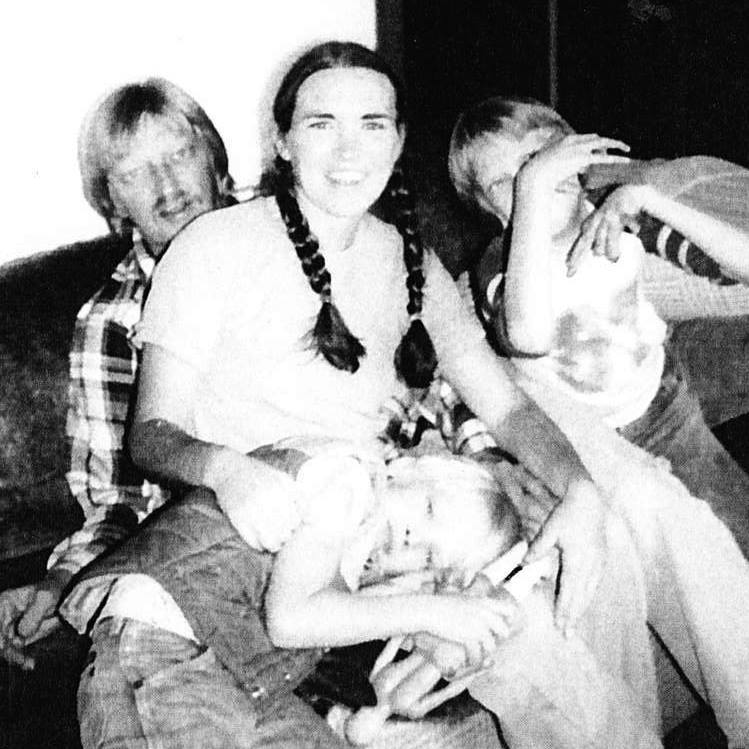 ---
By: Josh Noll
40 years of PA Musician Magazine!! It's hard to believe that this little paper, that was started to earn some Christmas money for the kids, has been around that long. While I have only been at the helm for a short 3 years, the paper has been part of my life ever since I can remember. The early days of figuring out how to make it all work were a monthly struggle for the Noll family. We always knew when it was deadline time, to fly straight and be quiet or you could very easily get "the belt" I've seen typewriters take flight out the window, Engines blown, transmissions fried, Macintoshes that bombed out and just about every other obstacle thrown at my parents. No matter the obstacle the team of Whitey and Robin made it happen month after month, building the paper into what it is today
Whitey used to say " you have to be around 5 years before you're considered a successful paper". After 5 years that turned to 10, then 15 and so on. One thing is for sure, while they never got rich owning the paper they did make a family in the central PA music scene. The friendships gained over the years is what has kept the paper alive. While other papers would show up and be the next "Big thing" none ever seemed to last and have all slipped by the wayside while the PA Musician train has just kept rolling on. The two big constant things in the Noll house were music and God. As a family business we have all helped out at one point or another.
In the early days when you got your license it meant that you got updated to delivery personnel. I got my license the week I turned 16 and was out delivering a week later. Handed the keys of the big Dodge Van and told to get this paper to Danville by 8am or else! No fear, I was up to the task as I had spent the last few years riding along to the press to pick up the paper with Dad. Then we would head home and I would spend the next couple days driving around with Mom to deliver her route. Back then you didn't upload the files, we had to take the big sheets of physical paper with all the photos and text carefully waxed and pasted on delicate paper, up to the printer and then wait what seemed like an eternity until they started rolling off the press. I miss those days but not really haha. Now we just upload PDF's then head down and pick them up the next day.
Technology is a great thing but it can also cause great headaches as each month there is always a chance your computer will go on the fritz (Mom this month), Internet connection down day of deadline (me last month), lost all your pics on your hard drive (Rachel every other month). While its a great resource it is something that when relied on can really ruin you day.
The thank you list is off the chart and would be impossible to list them all. Mike Staub, was a big supporter in the beginning and helped Mom and Dad with financing and mental support. John Harris or Harry as I call him, was always helping us along the way. While he has as reputation for being a hard ass in the local scene, somehow Dad broke through that and we have always just considered him family around our house. Keith Hummel, the ultimate sound man, has been with us since almost day one and still gets angry if I don't bring him his papers in a timely manner. I have learned a lot from Keith as I was always the free help for the day when he would do an event for us. The First thing is don't touch anything unless I specifically tell you! Listening and taking specific directions helped me down the road when it came time to get a "real job". Always pay attention to what is happening on stage and at the sound booth or your ass would hear about it. Jim Price "THE PROFESSOR" what can you say about Jim. He is an encyclopedia of music and I'm not sure if there is many people out there that have spent as much time as Jim has in front of a stage supporting local music. Not to mention the time he has spent writing and delivering papers for the PA Musician Magazine. One thing to remember is the staff writers are volunteers. They don't do it for the money they do it for the love of local music. Eric Hoffman who many may not know but he is the caretaker of all things PA Musician and keeps an archive of all the old issues safe and sound locked away in a secret mountain vault. He is missing a few very rare issues but we have faith that one day his super human abilities will locate them all. Meredith Kaminek has shot more local musicians, with her camera, for our cover then maybe anyone else. Chris Rider, our newest writer, who took on the task after a short conversation. Little did he know what he was getting into lol. After seeing a couple photos I knew he would be great for the paper. Watching his photography skills take off the last couple years has been amazing. Sterling Koch who just likes what we do, so he volunteers his time to deliver papers for us each month. To all the people who have helped deliver papers over the years and still do to this day. It takes an army, or family as we like to call it, to keep this train fueled and rolling. I'm sure I missed a ton of people and I'll let mom add her list here: THANK YOU to each and everyone who has picked up an issue and passed it on, THANK YOU to all the many advertisers who grabbed onto the vision of uniting the music community by pooling our resources and most of all I want to THANK GOD who always gave me the strength and wisdom and grace and mercy to carry on, and press on and live life to the fullest and embrace everyone we meet with love and acceptance and all his traveling mercies throughout the years. THANK YOU!!!
Speaking of Mom aka Robin Noll, she is the PA Musician Magazine. 40 years and she has worked on every issue! That is pretty amazing right there. Congrats Mom for hitting all those deadlines, in this job there is no back up if your sick you can't call off you just have to show up and get things done. She is an amazing woman and the best damn layout person I know. Every month I wonder how will she fit it all in but she does. One day I hope to posses all her skills but those are big shoes to fill. Special shout out to the face of PA Musician my little sister who is a bouncing ball of energy and is sure to make you smile on stage or off. I love you Rachel and all you do for the paper month after month after month. I have asked some crazy things of her and she always makes it happen. So there you have it 40 years strong and if I can make it to 5 years of running the paper then maybe I can consider my stint a success. Oh wait maybe its 10 years or 15 hard to say but I can't wait to find out.
Speaking of Anniversaries we would like to extend a big Happy 10th Anniversary to Chris DellaPorta at Woodshed Guitar Works. Chris who started out over at the infamous Triple R Guitars with Randy Robertson. Decided in 2011, that he would venture out on his own and opened his shop up in downtown Carlisle. The Woodshed Guitar Works is the go to place for all your guitar repairs and needs. While he may not have hundreds of guitars for sale, he does keep a decent amount of inventory on hand but mostly he focuses on repairs. Chris has become the area's number one guy to give your trusted axe the love it needs after long nights of sweat and beer spilled on it. I have seen some crusty old guitars in there, that he puts his magic to and they come out looking amazing. My beloved Gibson SG has never left my possession for more then a couple riffs by good friends. It took me awhile to bring it down to Chris and I felt like I left half of my heart in his shop when I walked out the door. However I knew it was in good hands and he gave it the love it needed to keep her looking good for the next twenty years. So if you're in the Carlisle area stop in and say Hi to Chris maybe have a shot in the old Randy Tradition or check out what he has on the bench. He is sure to be able to help you out with all your repair needs. Congrats Chris on 10 years of Woodshed can't wait to see what the next 10 bring.
That's it for this month check us out on facebook or on the web at pamusician.net. Help me make it to 5 years by advertising its super easy. I'd say easier then making brownies which is super easy trust me on that. Although I still have not mastered Mom aka's Robin's skill at making the best brownies in the world. One day I will figure it out, must be all the love she puts in everything she does. Call or text 717-636-4203 or email joshnoll@pamusician.net Thanks peace out.