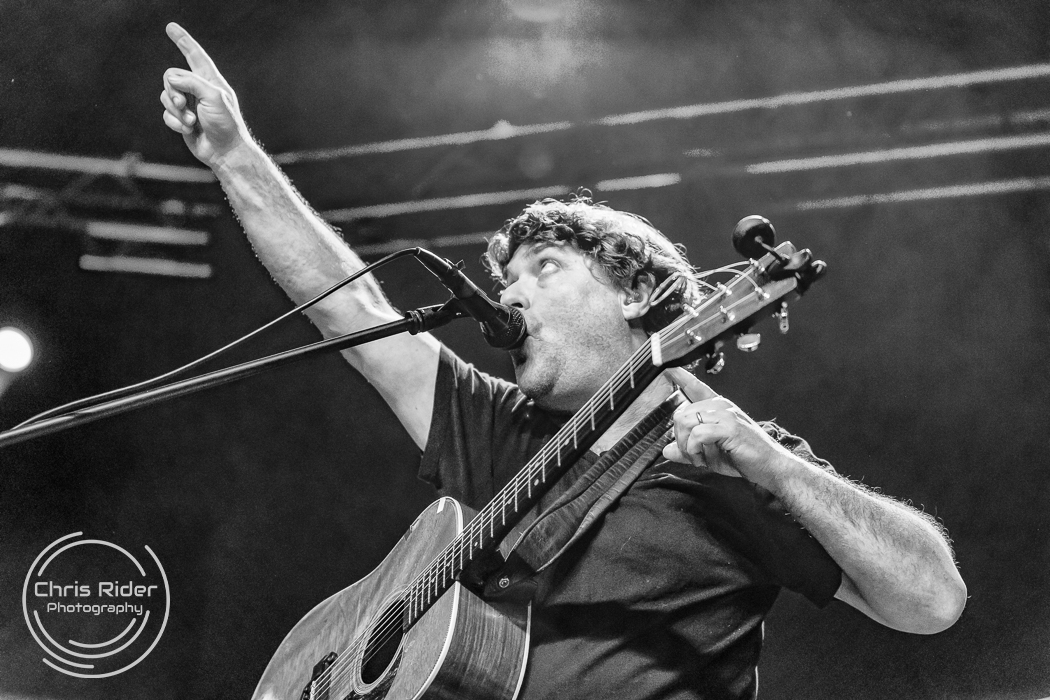 ---
HITTING THE ROAD
By Michele Kelley
Another month closer to Spring! Ah, I cannot wait for warmer weather! I know many of you are feeling the same way right about now. February proved to be a really hard month for us in the beginning. Between kid schedules and the dreaded word, SNOW, we got off to a late start. We were scheduled to see Kurt Vile at Club XL in Harrisburg on the 11th. Due to the weather we were not able to make it. Vile was the kick off to the Harrisburg University Spring Concert Series. We were extremely disappointed we missed him play but there are more to come with this series and we cannot wait to bring them to you.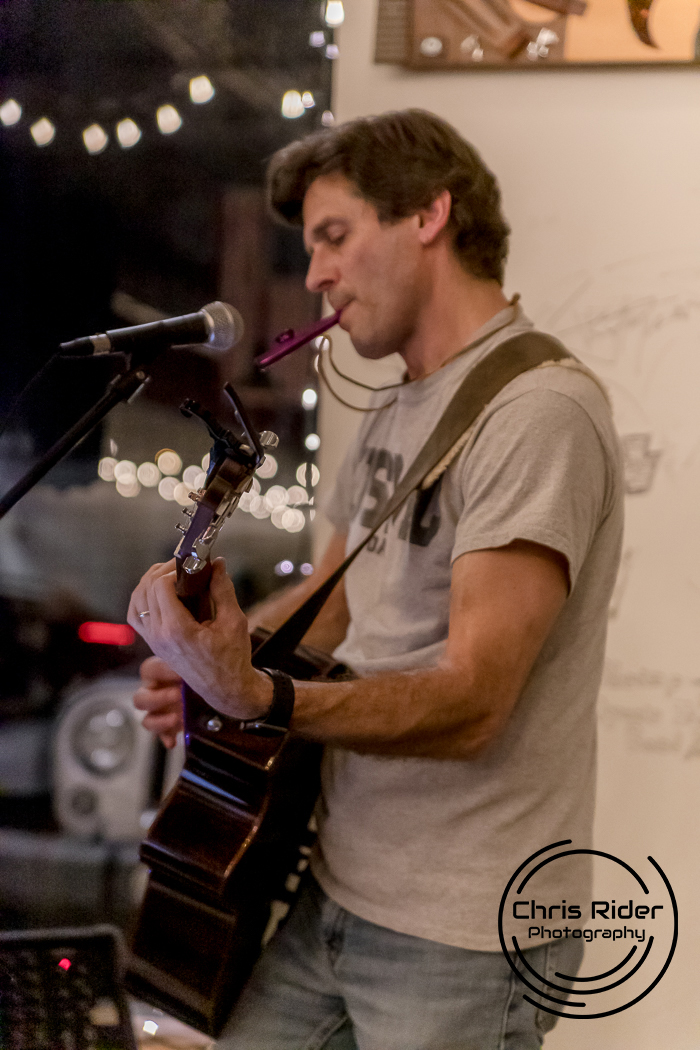 The second half of February definitely kept us hopping. We started on the 14th and swung by Boneshire Brew Works in Harrisburg. It's a cool little place if you haven't been there yet. There we saw Ed Varner play. Ed is a solo, acoustic, classic rock musician that has been playing for over 30 years and is from the Mifflintown/McAlisterville area. He played a wide range of music from The Eagles to 4 Non-Blondes and many others that really surprised me. You might know Ed from the many local bands he has played in over the years. Strycnine, Riff Raff, Tsk Tsk, Razkal, Denim and Diamonds, The Remnants and not to mention church bands and some Christian Rock bands. Another surprise was watching him play kazoo. Yes, you read this correctly, KAZOO! Not just a Kazoo, but a sparkly, purple kazoo, which his cute granddaughter likes to claim as hers. While it was pretty hysterical seeing him play a kazoo, he was actually pretty good at it. After his show he explained he orders them in bulk since his granddaughter likes to play with them, and well, most little kids are not very gentle with toys. Ed is booking gigs all over the place. Check out his events on Facebook to see where he will be next.
The next evening we went to Sunoco Performance Theater at The Whitaker Center in Harrisburg to see Houndmouth, co-sponsored by WXPN. Mother Moses was the opening band for Houndmouth. They are a Folk/Rock band that originally formed in 2013 by singer, songwriter, and guitarist Jon Cox. Jon was raised in the Carlisle area but has since moved to Philadelphia. He was joined on stage with Collin Dennen: upright bass/vocals and Genevieve Degroot: vocals. Albums include "Slow the Fire" and "Traveling Glass". The first half of their second album, "Traveling Glass", was released in 2017 and the full length album is set to be released in July this year. They are currently working on an EP entitled, "Bowling Shoes" that will be released in May this year. I had the opportunity to listen to the 'Slow the Fire' album and I really enjoyed it. Check them out on Bandcamp.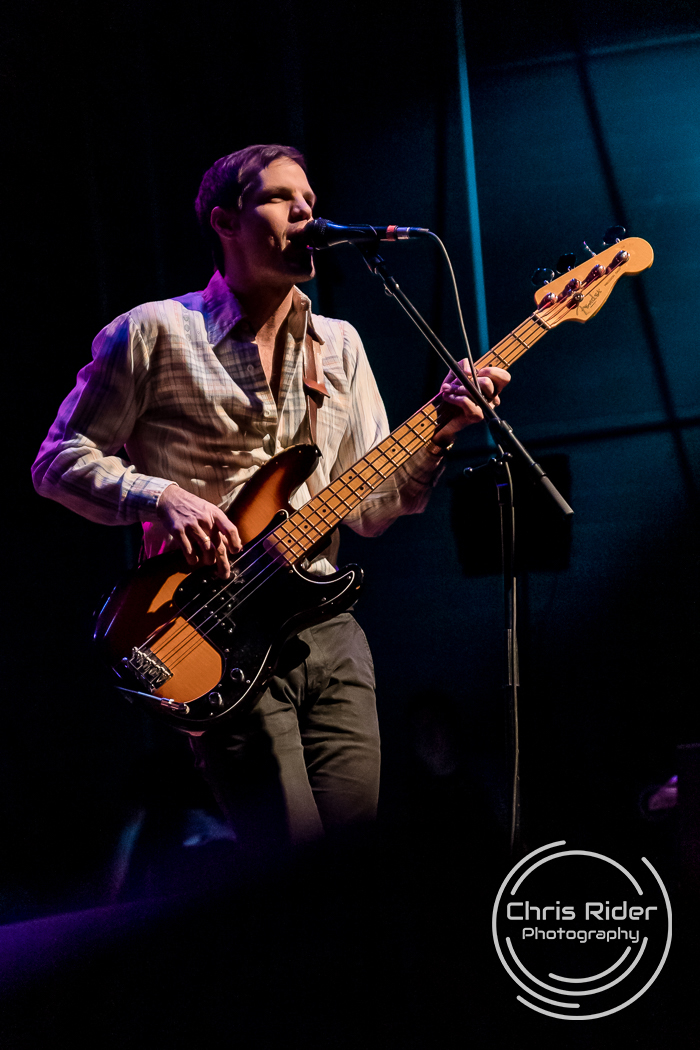 Houndmouth took the stage next. Harrisburg was their first stop on their tour to promote their third, full-length album, 'Golden Age'. This album was released in August, 2018. They are a band founded on roots and Americana that formed in 2011 in New Albany, IN. Members included Matt Myers; guitar/vocals, Shane Cody: drums/vocals, Katie Toupin: keyboard/vocals and Zak Appleby: bass/vocals. In 2012 they released a homemade, self-titled EP. The band really took off in 2013 with performances at several major music festivals, touring with bands like Alabama Shakes (one of my favorites) and Drive-By Truckers. They released their debut album, "From the Hills Below the City" and had a TV appearance on David Letterman and Conan O'Brien. In 2015 they followed up with their third album, "Little Neon Limelight", which featured their #1 hit "Sedona". In 2016, Katie left the band to pursue other opportunities. This left fans wondering how the sound of Houndmouth would continue. The band added touring members Caleb Hickman: keyboard/vocals and also added Graeme Gardiner and Drew Miller with duel saxophones. This gave the band a little bit of a new sound but still keeping the quality that fans really enjoy. They put on a tight and polished performance that was full of energy! I have to admit, sitting for most of the show was extremely difficult. If you haven't heard them yet, they make you want to get up and move. Definitely check them out and go see a show. It was so much fun! A special thank you goes out to The Whitaker Center for welcoming us! We look forward to working with them on upcoming shows.
The following evening was the 2nd performance of the Harrisburg University Spring Concert Series with 105.7 The X and Club XL in Harrisburg. First to take the stage was opening band, JJ Wilde, touring with The Glorious sons promoting their debut single titled, "Wired". Wired was just released February 1st. I was unable to get a whole lot of information from the band but they were really great on stage. This Canadian newcomer is classified as Rock/Alternative/Punk and you can find the song "Wired" on Spotify.
Next up was a band that really made me feel good about the future of rock music. I imagine it's really hard to continuously crank out something new that sounds like nothing else. Not the case for this next band. Liily is a teenage, Alternative/Hard Rock/Indie band from Los Angeles. At a young age, they have figured out how to give that fresh, new, exciting sound to their songs all while keeping the jagged-edged rock sound. They really have something going on and I hope they continue doing what they do. Members of the band include, Maxx Morando: drums, Sam De La Torre: guitar, Charlie Anastasis: bass and Dylan Nash: vocals. You can preorder their EP that is set to release on March 8th at www.liilytheband.com.
The Glorious Sons took the stage as the final act of the evening and their large following was
pumped! After checking with Club XL, it was confirmed this was a sold out show, which is really awesome to see at a new, local venue! So congratulations Club XL, awesome job! The Glorious Sons are an Alternative Rock band from Kingston, Ontario and kicked off their extensive, month-long, S.O.S. (Sawed Off Shotgun) tour in the U.S. beginning on February 12th. Members include – Brett Emmons: vocals/guitar/harmonica/keys. Jay Emmons: guitar/vocals. Chris Koster: guitar/vocals. Adam Paquette: drums/vocals and Chris Huot: bass. This show was raw and had a ton of infectious energy. The crowd sang along and many times the band would stop singing and playing and all you could hear was the crowd chanting the words. The song Sawed Off Shotgun gave the band their first #1 in January on the U.S Billboard chart. They recently won the 2018 Juno Award for 'Best Rock Album of the Year' with the album 'Young Beauties and Fools'. According to their website, www.theglorioussons.com, Brett talks about the new album. "It's basically the story of a 24 year-old kid" says Brett. "They're simple songs about alcoholism and the mostly autobiographical story of my life. The whole thing is derived from the thoughts, actions and feelings of a kid who doesn't really know himself and the consequences of those actions." I could go on and on about this band and their music but there is a lot more to cover in this months issue. If you want to know more about the band or hear their music, a quick google search will pop up lots of options. They are also on Facebook. Give them a listen or catch one of their shows. Guaranteed to have a great time!
The following weekend proved to be just as busy! The 23rd Millennium Music Conference (MMC for short) kicked off on February 21st at the Park Inn, Mechanicsburg. This conference on Thursday with a welcoming party where performances were held at Blarney's Pub at the hotel. The next two days offered several great panels during the day and showcased over 250 artists/bands performed at 28 Venues around the Capital Area. Most, if not all venues, were free to the public. Since this conference happened during our magazine's deadline, I am running short on space and time to go into the detail I would like. I will be including my run down of the conference and shows in April's edition. If you missed this years conference and you are a musician or in the music industry, plan to be at next years conference. The panels are informative and influential, the music is great and the interactions with musicians, singers, songwriters, producers, talent scouts and everyone else in the music industry is well worth time.
Keller Williams came to Club XL in Harrisburg and joined up with The Accidentals on February 22nd. They performed together that evening as Keller Williams Accident and performed songs written by Keller. We had already committed to this show before the dates of MMC were released. While we were disappointed we didn't get to see bands for the Friday showcase around the area, we did get to experience this show and it was a good one! Keller Williams is from Fredricksburg, VA and is considered by many as a one man band. His genre is classified as acoustic dance music but he is so much more than that and I personally think it would be impossible to place him in such a narrow category. He is a very popular musician, singer/songwriter in the jamband world and this is why. He mixes in folk, jazz, funk, reggae, rock and a bit of progressive bluegrass all the while looping the different sounds together to form what sounds like an entire band. In short, he is amazing to watch! We saw Keller perform in 2012 at The Abbey Bar in Harrisburg and were so impressed by his ability to create the music he does while being just one man. He has released 24 albums since 1994, including his newest one "Sans" that was released in 2018. Seeing The Accidentals with Keller was a very unique experience. The Accidentals are an extremely talented trio out of Michigan. This female–fronted, multi-instrumental power group performs Indie/Folk/Rock. They formed in 2011 as members Katie Larson: electric cello, guitar and vocals and Savannah Buist: violin, guitar, bass, violo, mandolin and vocals. In 2014, Michael Dause joined as their drummer. The bands name 'The Accidentals" came from a coincidental meeting that Larson and Buist had in high school. The Accidentals also performed as the first showcase band to kick off to the final night of MMC at Blarney's Pub. More information on The Accidentals will be in April's article, along with the conference. So, stay tuned!
Well, that about wraps up February for me. There are a lot of really good shows coming up that we will be covering in March. JJ Grey and Mofro will be at The Whitaker Center in Harrisburg on March 6th. The Marcus King Band will be at Club XL in Harrisburg on March 9th as part of the Harrisburg University's 2019 Spring Concert Series. Get your tickets now as they are selling quickly! We also have a pretty good list of local bands scheduled to see north of Harrisburg! Tons of talent in that part of PA! To checkout what is going on near you, visit my Facebook page @MichelePAmusician. Also, if you would like to have your bands shows added to my page, send me an invite to your event and I will add it. Don't forget to contact Josh to place your ads. Ad sizes and pricing are listed on the website at www.pamusican.net. You won't believe how affordable and easy it is! Give Josh a call and he will walk you through the process. If you see us out, stop and introduce yourself! We love meeting new people!