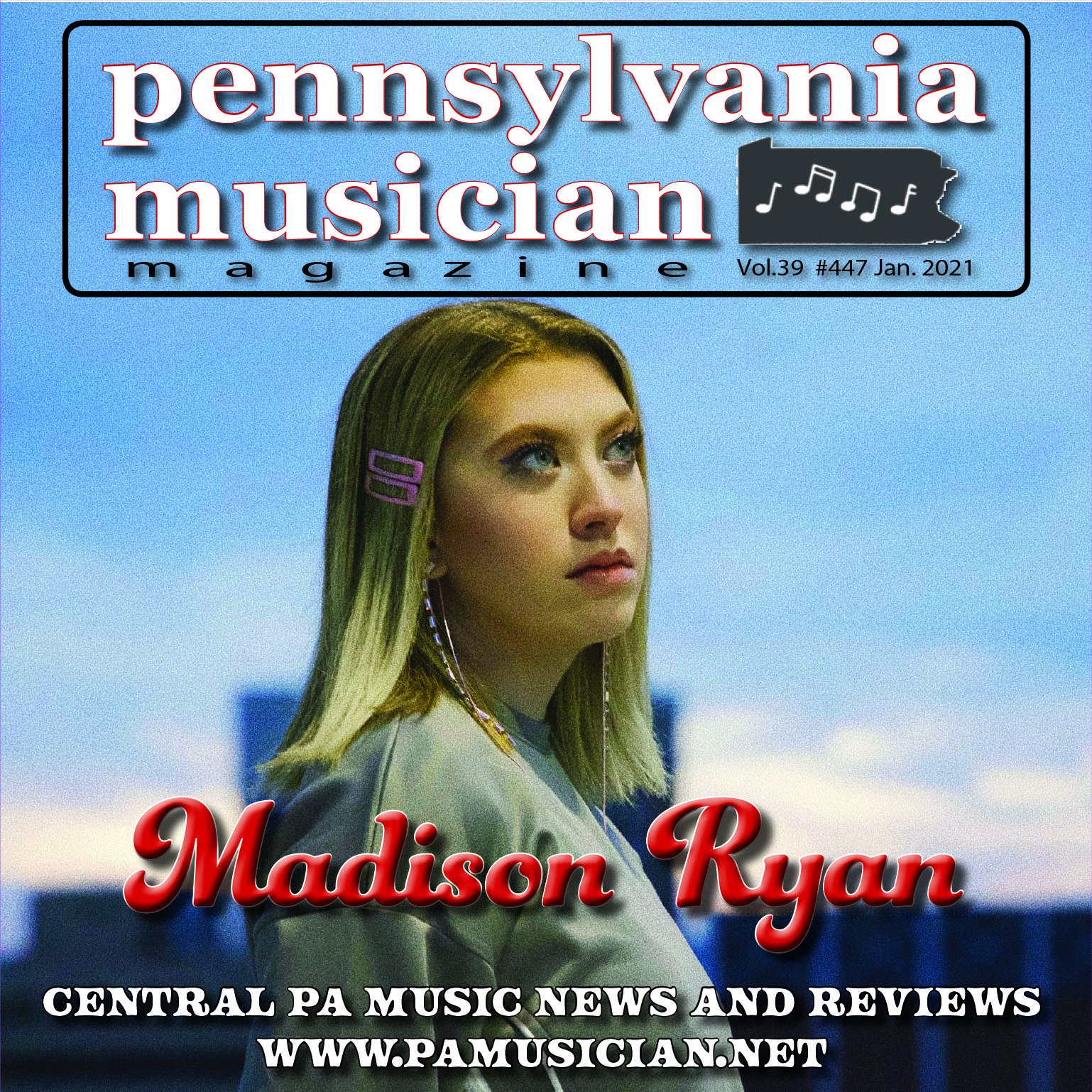 ---
Madison Ryan: Coming Out of the Dark
By: Rachel Rocks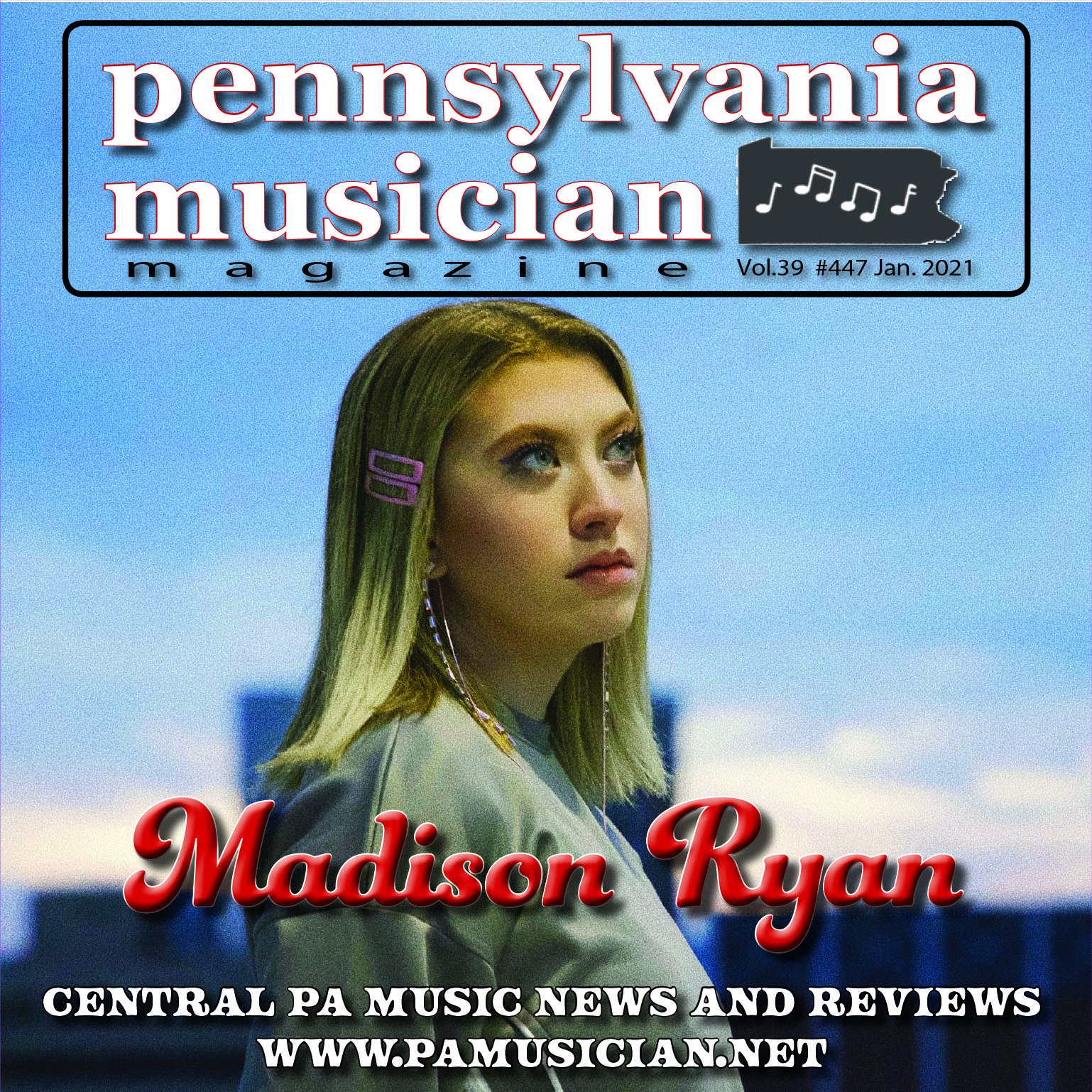 Madison Ryan is an alternative-pop artist from right here in Harrisburg, PA. She has been playing shows and turning heads in the music scene since 2018 when she released her first EP "Primary". She was a shocking emerging artist, so much so, that by July of 2018 she was playing at SummerFest in Milwaukee as part of their 2018 Emerging Artists Series. Her EP "Primary" even charted on the Billboard Heatseekers Chart, and the "Paranoid" official video has over 100k views on YouTube.
When Madison was about 13 years old, she decided to record herself singing 'Make You Feel My Love' after listening to Adele cover the iconic song. She was proud of herself, so she played it for her parents. Even though she was surrounded by music all of her life she never really saw herself as a singer, but on this day, everything seemed to click, and Madison decided to see where her musical talents would take her. As the word spread throughout the local music community, Madison would be invited up on stage to sing a song or two, before she knew it, she started writing, and then there was no turning back. Madison is extremely lucky to have the support of her parents. Since her Dad was in various bands throughout the area, he had a good foundation of great contacts within the music industry and we all know how important it is to "know the right people".
Madison was very fortunate to record her first EP with producers Matt Malpass and Matt Holmes. Both guys helped her turn her sound into what she wanted, a great mix of the melodies, hooks, and storytelling of Taylor Swift, mixed with the energy and spunk of Panic! At the Disco. Even though recording and completing her EP took nearly two years it turned into what she wanted, a perfect mix with something for everyone.
Since then Madison has recorded and released her single "Avant Garden" which is nominated for the Best Song of the Year in the Central PA Music Awards for 2020, and Madison herself is nominated as the Best Pop Band/Artist of the year. If you haven't done so yet, check out her music on youtube, spotify, itunes, etc, give her a listen, and then go vote for Madison at www.cpmhof.com/awards, the voting ends on January 15th.
As with many people, this pandemic caused Madison to struggle heavily with anxiety and depression. Luckily the struggle with depression led her to write her latest song "Dark" which will be released on January 29th. "Dark" helps describe the battle of finding ways to stand up to your own mind and bring yourself out of those deep dark places. She unfortunately can't play a super cool single release show, which she would love to do, but she will be hopping on a live stream at some point to connect with her fans and promote her song to the best of her pandemic ability. "DarK' was recorded by Brandon Shoop and Matt Holmes. She will be releasing a video visualizer that was recorded and directed by Josh Nesmith. Madison hopes to really focus on her music throughout 2021, her goal is to release a new single about every six weeks throughout the year. She will be releasing "Dark" with Level a new Digital Distribution Service that will allow her to quickly distribute her song worldwide.
When Madison has the opportunity to play a live show, she is very lucky to be supported by some amazing musicians, but when it comes to recording and writing it is usually just her. She has grown a lot as not only an artist, but an overall human being the past few years. Music has taught her so much about herself and has become such an outlet for her, it has literally helped her to stay sane, especially these last few months. She misses playing shows so much, and just going to shows. As we are all saying, she will never take another gig for granted ever again!
Madison is so lucky to have an awesome support team, but especially her Mom and Dad, and her entire family. She is thankful for the producers on all of her songs have helped her learn so much more about music in general and have listened to her and helped her develop and grow into the artist she wants to be. She is blessed to have such amazing friends that love her music and support her in every way possible.
Unfortunately the only way to check out Madison Ryan right now is online, almost anywhere.. Her website is www.madisonryanmusic.com Instagram is @sadison Twitter: @sadisoncryin and her Facebook Page can be found at Madison Ryan. She also has 4 videos on YouTube that have all been recorded by Josh Nesmith. The videos really give you a great glimpse into the true meaning behind each song. Please make sure and tune in to your favorite Social Media platform on Friday, January 29th to check out her latest single, "Dark" as soon as it is released.