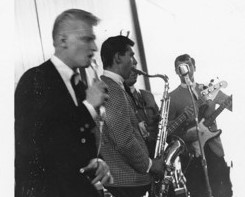 ---
Welcome to the year 2021 good bye 2020, we will not miss you. As the new year rings in, everyone is acting like a magic switch will be flipped and 2021 will be roses and rainbows. I wish it was that easy but the truth is, a lot of people are still hurting and the Covid is not going to just disappear this week. Thank God we now have a vaccine and hopefully they can start getting it to the masses and we can start earning that herd immunity we all dream of. I'm afraid that this winter is going to be more restrictions and less freedom. Maybe by spring we will be able to start getting back to life as we know it; although I fear the scars of Covid will remain for years to come and we may never be back to life as it was, in what will now be known as the Early 2000's. Will masks ever disappear? I doubt it, some people will still wear them similar to some foreign countries, and if that is what makes one feel safe, so be it. Will concerts ever be the same? Will mosh pits return? Will we ever be able to stand in a sweaty crowd of people yelling lyrics to our favorite songs, drinking beer without food, with the smell of joints passing through the crowd from one potential carrier to the next? These are important questions and ones that keep me up at night. To think you would try to explain this to the next generation, as you sit in a contained bubble watching a concert, is a travesty. Going to your first concert should be something you always remember and cherish. Let's hope that the next generation gets to enjoy them the way we did.
As we usher in the new year everyone likes to talk about New Years Resolutions. I for one have always hated them. I don't think I have ever followed through with one, which is sad. (Pretty sure if you would read last years January article I was going to lose weight this year. Well let's just say that didn't happen, haha). I feel sitting around in October and November talking about "once the new year hits I'm quitting smoking, or I'm losing weight, or I'm going to save money" is just a waste of time. There is never a better time to change yourself then the present and we shouldn't need a certain date to flick the switch. So let's all flick the switch and get things done this year, quit making excuses and get out and follow your dreams and goals.
Speaking of dreams, I am living one. There are not too many people who can say that they work and survive in the local music industry. It's hard to believe that in June I will have made it through 3 years in the publishing business. Print in either newspaper or magazine form is a dying breed and a lot of people for years have been saying that the "PA Musician Magazine" will not last. It's funny, I remember being a kid and listening to the same thing from friends or foes saying that the paper will never last (I'd like to thank everyone that ever told me that, you are the reason I took it over). Well guess what, it's 39 years later and we are still here! The dream that Whitey (aka, Dad) had started in 1982 is still chugging along. There have been countless other music mags in our area but sadly none have survived. To be the last in the game that still prints is very important to me. So to be doing an online only issue for the first month of 2021 is a real bummer in my book. Don't worry, we will print again and if things stay open we will be printing next month and hopefully continue for the rest of the year. That being said, we really need the help of the local music community to do so. The way the paper works, and how it has survived for so many years has not changed. We are solely funded by the PAID ADVERTISERS in the pages and without them we couldn't do it. I can't THANK each and every one of them enough for supporting us again and again month after month especially in these trying times when money is tight. What we really need are new advertisers, small and large, to keep the wheels turning. If you want to let people know about what you are doing as a band, artist, or venue, please contact us. It is getting harder and harder to use social media to get your information to the right people. A lot of people ask how can I be featured in your paper or get posted on your social pages? The easy answer is advertise. It doesn't matter if its a business card size or a full page it includes all the perks of the paper. What are the perks? We will like you on social media and share your post on our pages, as you let our writers know about your gigs they will make time to come see a show, take pics, and write about your band or club in our columns. If you have a press release for an upcoming Cd release, festival, concert series, whatever and you send it to us we will print it. Reviews of your new Ep or Album have always been free this goes for anyone, advertiser or not. I will say if you're an advertiser, we will push you to the front of the list, as we do receive a lot of them. How do you get on the cover?? Like the rest of the mag it is available to purchase or we pick someone deserving that has supported us or has been making waves in the local music scene. Getting started in the paper is not something to fear. We will make it easier then making a hot pocket. There is no contract to sign, no obligations to advertise every month, you just need to pay up front for the first month and then we bill you each month after. We offer discounts for 6 months or more paid in advance and ad design is included in the price. Along with the 7,000 print issues delivered all over central PA, we also have our online issue every month that can be found at www.pamusician.net . We also have a facebook page and will share as many of your posts that we see. Guess what, that's not all — imagine 20 years from now digging through old boxes of newspapers, and a pic of you and your favorite band appears— while the pictures you uploaded last week are lost in a sea of internet posts or just totally gone due to new technology. So PLEASE, get with the program and start advertising in print so its not lost like the many other things we are losing to this new and strange world controlled by the social media and interweb demons.
Ok, that being said, I would like to thank everyone who has continued to support us even with just being an online only issue. It would be easy for me to "Conform" and be the next magazine that doesn't print but that's not going to happen. Whitey can't believe that people still support us even if it's only online. It's a new world out there and I want the next generation to be able to find a 25 year old PA Musician Magazine and say "wow look at the hair on this guy" and "how did he fit in those pants?" Followed by, "Some day I'll have a picture of my band on the cover of the PA Musician Magazine". That is what dreams are made of and that is why we are here. Peace, love, and harmonies. See you next month.