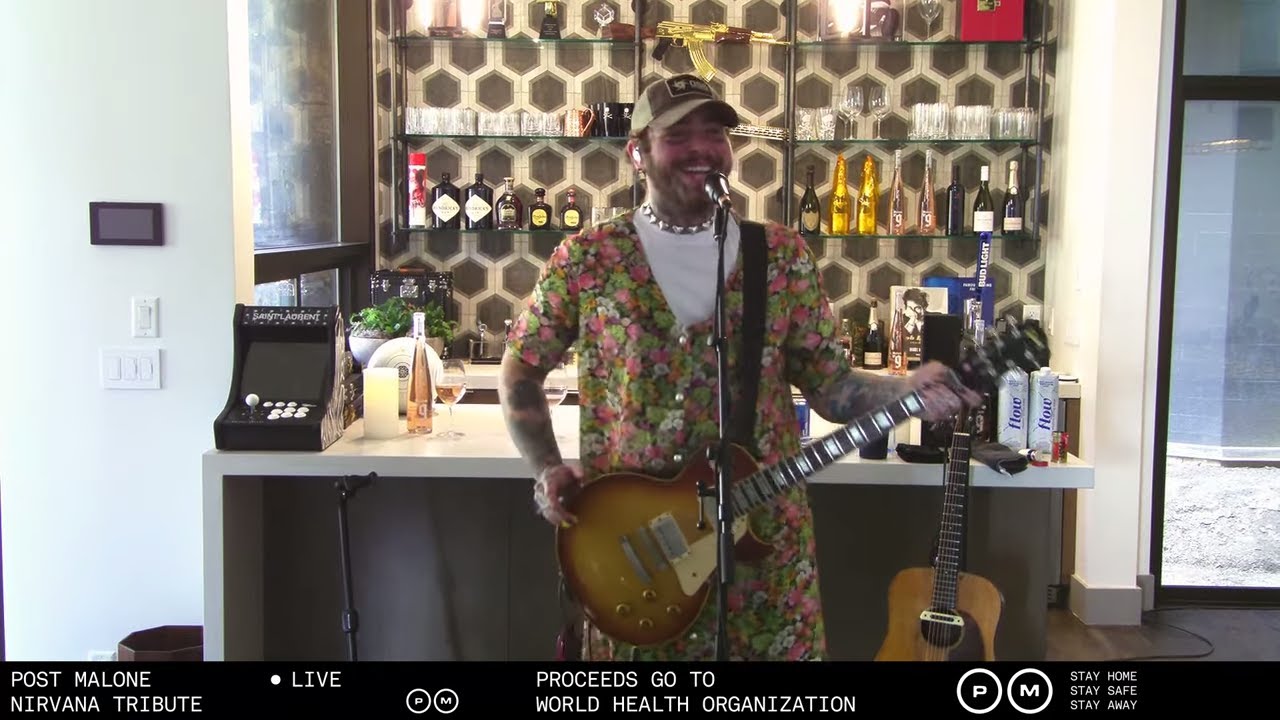 ---
Greetings Rockers 'N' Rollers! As the world continues to battle the affects of the current pandemic, the music industry suffers as well. Entertainers and crew have already lost billions of dollars as a result of COVID-19 related cancellations. Guns 'N' Roses bassist, Duff McKagan, recently addressed the financial side of the current lockdown. "My most important thing right now is keeping the people that work for me employed. We have 80+ people on our crew that we're terrified about right now. We have truck drivers, riggers, carpenters, lighting people, the backline, people at the monitor, the sound people etc. I think it's a responsibility to keep them employed. I think it's patriotic – whether they're working or not."
A special adviser to the director general of the World Health Organization doesn't anticipate it to be safe to return to concerts, sporting events and other mass public gatherings for another 18 months. Dr. Ezekiel "Zeke" Emanuel stated, "I think larger gatherings will be the last to return. Realistically we're talking fall 2021 at the earliest Restaurants where you can space tables out, maybe sooner." He added, "In Hong Kong, Singapore and other places, we're seeing resurgences when they open up and allow more activity."
Ticketmaster is finalizing a plan to begin offering refunds for concerts by Billie Eilish, Taylor Swift and other artists consisting of more than 18,000 concerts and events that had to be postponed because of the coronavirus pandemic. Starting May 1, fans will begin receiving emails from Ticketmaster to initiate full refunds. The ticket agency has already cancelled or postponed 30,000 events representing $2 billion in ticket sales.
On April 18 the globally broadcasted show, "One World: Together At Home" brought entertainers from around the world to join forces to pay tribute to first responders and those on the front lines battling COVID-19. Global Citizen with the help of Lady Gaga, featured the Rolling Stones, Eddie Vedder, Elton John, Paul McCartney, Stevie Wonder, Billie Joe Armstrong, Taylor Swift, Billie Eilish and others. The event raised $127.9 million to support healthcare workers in the fight against COVID-19 pandemic.
In recent weeks, a number of artists have held virtual concerts from their homes as the world continues to practice social distancing to slow the spread of the virus. Rapper, Post Malone, shocked the world on April 24 with his 80-minute live stream tribute to the music of Nirvana. Malone backed by a band featuring Travis Barker of Blink 182, raised over $4 million for coronavirus relief. The stream earned the approval of two key Nirvana figures, bassist Krist Novoselic who tweeted, "So proud of Post Malone and crew. I don't think these fellows can play any better. They are on fire!!!!" and widow of Kurt Cobain, Courtney Love tweeted, "GOOSEBUMPS! F— YES. Nothing but love from here."
Singer-songwriter, John Prine, died at the age of 73 from complications from the coronavirus in Nashville, Tenn. He was hospitalized on March 26 and then put on a ventilator in the intensive care unit. Prine won a lifetime achievement Grammy earlier this year and in 2017, Rolling Stone proclaimed him "The Mark Twain of American songwriting." Adam Schlesinger, who co-founded Fountains of Wayne died April 1 at the age of 52 from complications of COVID-19. Fountains of Wayne earned two Grammy nominations in 2003: for best new artist and best pop performance by a group for the single, "Stacy's Mom."
Legendary English singer/musician Marianne Faithful had a 22-day stint in the hospital battling systems associated with COVID-19. She is home now recuperating in London. The singer, Pink, had tested positive as well and is donating $1 million across two coronavirus-related relief funds. Jackson Browne, tested positive and is recuperating from what he describes as "mild" symptoms at his Los Angeles home. The 71-year old singer/songwriter believes he was exposed to the coronavirus when he traveled to New York City for a benefit concert on March 7. Duran Duran bassist, John Taylor, tested positive and recovered stating, "Perhaps I am a particularly robust 59 year old – or was blessed with getting only a mild case of COVID-19 .. the quarantine gave me a chance to really recover."
Dead & Company has cancelled its summer tour. For the first time since its fall 2015 formation, the band, comprised of Grateful Dead founding members Bob Weir, Mickey Hart and Bill Kreutzmann, along with John Mayer, Oteil Burbridge and Jeff Chimenti, won't play American stadiums this summer. Dead & Company were meant to play Hersheypark Stadium on July 29. Taylor Swift announced she will not perform any of her previously scheduled 2020 dates either. Swift wrote, "The U.S. and Brazil shows will be rescheduled to take place in 2021. I'm so sad I won't be able to see you guys in concert this year, but I know this is the right decision. Please stay healthy and safe."
Willie Nelson's long-running annual Farm Aid benefit went digital on April 11, hosting Neil Young, John Mellencamp, Dave Matthews and Nelson and his sons Lukas and Micah for "At Home With Farm Aid." Thousands of donors from all 50 states and 15 countries donated more than $500,000 to help farmers and ranchers across the country.
Bill Withers, who wrote and a sang popular songs in the 1970s, including "Lean On Me," "Lovely Day" and "Ain't No Sunshine," died from heart complications at the age of 81.