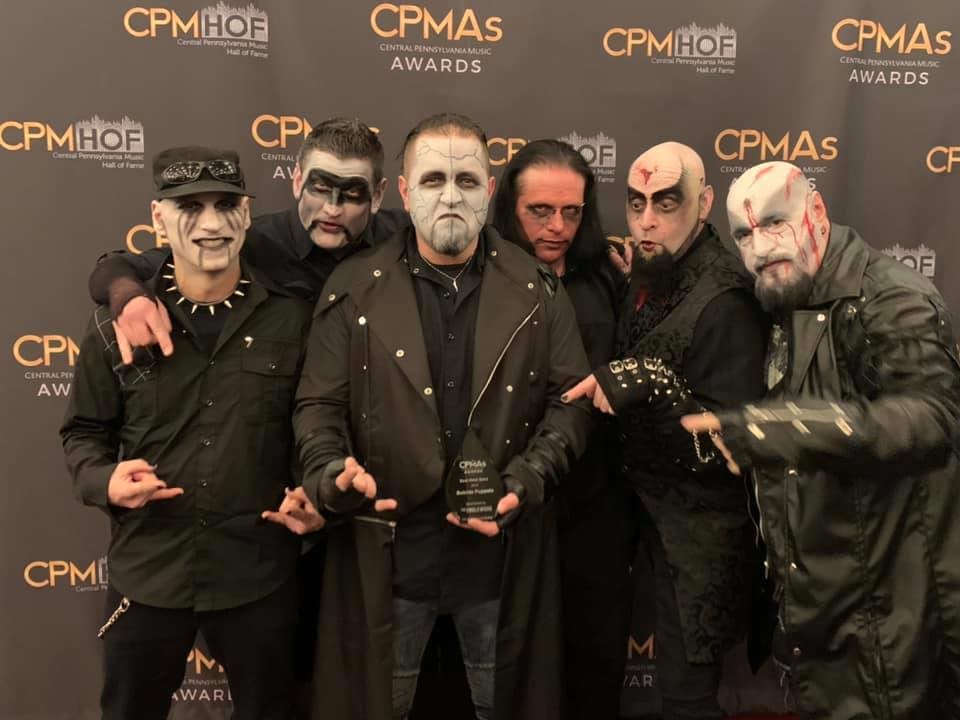 ---
Happy NEW Year!! We made it to 2021. I'm not sure exactly what that means, but I do know it opens up the world to new hope and new possibilities, but the most important thing and most powerful think I know is we do not give up! I'm getting quite amazed by how resilient and creative we've all become to keep the music alive in Pennsylvania and beyond!
I'll be honest and say this is the 2nd start to my article this month. I started doing a yearly recap on how the past year went, but then I decided it was like I was spiraling into a rabbit hole, and if you REALLY care about any of the nonsense we have already survived as a music scene, please feel free to read any of our past articles on our website, www.pamusician.net. The archives are there.. in all of their glory.
I thought I'd focus more on the good/positive things. Last night I was at a show outside. It was a balmy 39 degrees, but DMC Duo played out front of the Hook & Flask Still Works in Carlisle. They literally played in the berm of the road while we were all huddled under heaters on the sidewalk. It wasn't ideal for anyone, but we managed to have a good time, and DMC Duo just played straight through their whole show because they knew if they stopped, not only would we all leave, but they wouldn't want to have a re-freeze of their fingers and toes after a tiny bit of warmth. It was a lot of fun, and I'm grateful to start my 1st weekend of the year out with some live music!
Stonewood was busy this holiday weekend with not only a live and crazy show outside in front of Burning Bridge Tavern on New Years Eve, but also inside the Red Rose on January 2nd, operating with full service, including a band inside. The venue was packed and I'm just hoping the band and the patrons all stay healthy.
I'm on both sides of the fence. I appreciate being out with friends and I know how important it is to my mental state, but just so everyone knows, I am well aware that Covid-19 is real. I know people have been very sick, and unfortunately people have died. It is extremely heart breaking and it is a risk I accept. I can tell you it is not mentally healthy when people bash me with messages and texts about decisions I have made. I hope people accept me for who I am and what I am doing. I hope that people let me do me, and know that I am fully aware of any risk I am taking for me and my family.
As I am writing this on January 3rd, The 25th Annual Millennium Music Conference is still happening February 26th and 27th at the Hilton Hotel in Harrisburg. I've heard talks of still attempting to have some live acts, but there will also be virtual acts of amazing musicians that unfortunately can't travel to the area. There will also be virtual and hopefully live panels and mentoring sessions. One thing we've definitely learned is it is amazing how we can be connected virtually in this ever-changing world. I'm sure John Harris and his team will be watching all of the last mandates, and make the MMC once again, another year to remember with friends we will never forget!
Another big event coming up in March is the 2nd Annual Central PA Music Awards. The goal is to have the full live show on March 25th, if there are any Covid related state restrictions, they will push the date out. The Whitaker Center theatre is almost sold out already, if you haven't done so yet, get on the website and order your tickets! They will possibly be offering overflow seating in the IMAX Digital Cinema, where the live broadcast will be simulcasted so then more people can enjoy the preshow festivities and the after party! For those that don't want to come to the party, there will also be a livestream of the ceremony online. But right now, voting is OPEN until January 15th. If you haven't yet, get to the website and vote! www.cpmhof.com/awards. The winners will be announced at the show. I will again be announcing the Best Metal Band, now I just have to decide on my outfit. I know I am ready for the party, that's for sure!
Thank you to all of the musicians, businesses, etc. who have been creative and have kept the music scene alive in PA. Also, a huge kudos and thanks to the boss man Josh Noll for keeping the magazine alive. This has been a crazy ride for all of us. The magazine has definitely taken a hard hit. I know we are trying our best to support, share, love and like all of the posts we possibly can on Facebook, and we have continued to publish an issue every month. Some of those months have been online only, but we are doing all that we can do to promote, support, and continue spreading the love of music throughout the state. When Josh called me and said he was taking over the magazine, I thought he was crazy, but in true Josh fashion he has taken the reigns and is currently riding over the hills and valleys trying to survive as a small business owner in a Pandemic world. I know times are tough for everyone, but if you have an album, song, gig, event, and you would like to promote it, please consider advertising with us. We support our advertisers as much as possible, and we would love to support you!
I know I don't have much to write about this month, but I really hope we can all just get along this year and just continue to Be Kind and Spread Love to those around us. Hopefully I will see you all Out and About real soon! In the meantime check out our website, www.pamusician.net. Please support local music and small businesses.