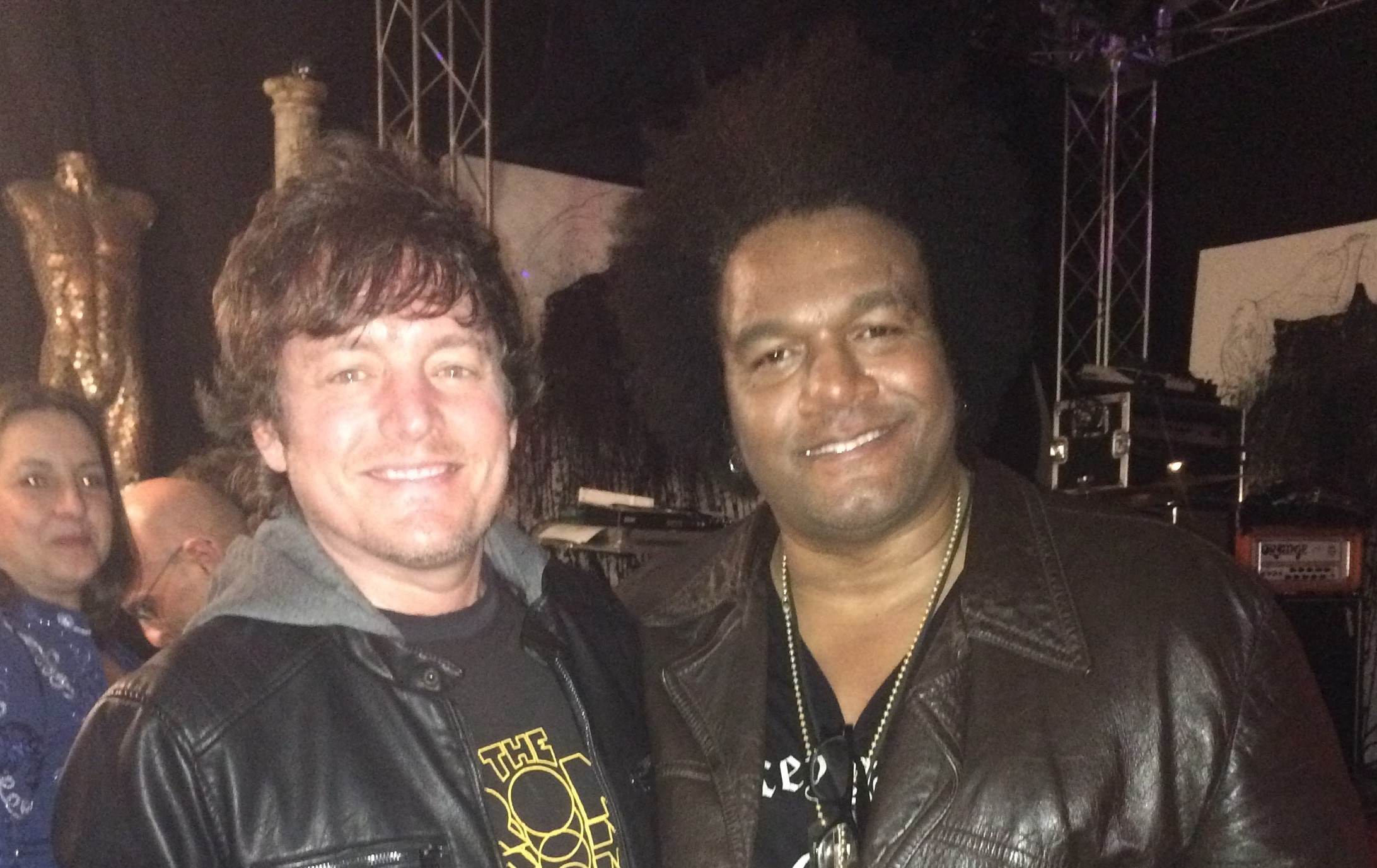 ---
Greetings Rockers 'N' Rollers! Welcome to 2021 and hopefully the return of live music. The Central Pennsylvania Music Hall of Fame has announced its 2nd annual awards show for March 25 at Harrisburg's Whitaker Center. This year's inductees include: The Badlees, Jimmy Dorsey, Tommy Dorsey, Jeffrey Gaines, Halestorm and Pentagon. The event is subject to government guidelines at the time of show and Whitaker Center will abide by all restrictions and recommendations for the audience size/capacity.
Andrea Bocelli's ticketed livestream "Believe In Christmas Concert" on December 12th was the most successful online ticketed classical event of all time. Live-streamed from Italy's majestic Teatro Regio di Parma Opera House built in 1829, drew some 70,000 fans from 120 countries who paid $25 each and generated an impressive gross of $1.75 million. Bocelli's 8-year old daughter, Virginia, however possibly stole the show. The prodigy-like child acted as her father's guide while her angelic voice soared on a heart-melting duet with her father on Leonard Cohen's "Hallelujah." This was really the first time Virginia's been in the spotlight, and she's a natural. Bocelli's Easter "Concert For Hope" live-streamed free on April 12th from Milan's historic Duomo Cathedral elicited 2.8 million concurrent views and then 28 million views within its firs 24 hours. It currently stands at 42 million views.
On December 21st Congress officially passed the long-awaited $900 billion Covid-19 Relief Package, which notably included $15 billion for the "Save Our Stages Act," a bill dedicated to funding for live music venues, independent movie theaters, and cultural institutions. No exact details were given on how the "Save Our Stages" funds will be distributed. The bill provides Pandemic Unemployment Assistance which will help the millions of people who lost their jobs through no fault of their own during this economic crisis. The relief bill marks the first significant federal aid package during the pandemic and global crisis since April. While the bill is less than half the $2.2 trillion stimulus law enacted in March, the New York Times noted that it is still "one of the largest relief packages in modern history."
BTS has become such a global phenomenon that Time magazine named the South Korean group its 2020 Entertainer of the Year. The magazine announced the honor for the seven-member K-pop boy band citing BTS' massive global presence amid the pandemic, including leveraging their massive fan base to support causes like Black Lives Matter. The group has become a staple of recent awards shows, performing their flashy No. 1 hit "Dynamite." The song in November brought BTS its first Grammy nomination.
Bob Dylan's entire catalog of songs, has been acquired by Universal Music Publishing Group for over $300 million. The catalog includes such modern standards as "Blowin' In The Wind," "The Times They Are a-Changin'," "Knockin' On Heaven's Door," and "Like a Rolling Stone," a body of work that may only be matched by the Beatles, whose songs were re-acquired by Paul McCartney in 2017 after changing hands several times, for its breadth and influence. Dylan topped the Rolling Stone list of the 100 Greatest Songwriters of All Time in 2015 and the song "Like A Rolling Stone" was named by the magazine as the best ever written. Dylan's lyrical depth to his music that eventually earned him the Nobel Prize for Literature in 2016. He is the only songwriter to receive the award. Dylan first entered the public consciousness with New York City's Greenwich Village folk scene during the early 1960s. Bob Dylan has sold more than 125 million records globally.
Beyoncé's album "Black Parade" is the leading contender at this year's Grammys with nine nominations. A winner of 24 Grammys, Beyoncé becomes the second-most nominated act in the history of the awards show with 79 nominations. She is tied with Paul McCartney, who earned a nomination this year for best boxed or special limited edition package. Beyoncé is only behind her husband Jay-Z and Quincy Jones, who have both earned 80 nominations each. Jay-Z has won 22 Grammys throughout his career. Taylor Swift, Dua Lipa and Roddy Ricch, each earned six nominations. First-time nominees include BTS, the Strokes, Megan Thee Stallion, Michael Kiwanuka, Jay Electronica and Harry Styles. Winners will be announced at the live show on Jan. 31.
Taylor Swift released her second album in 2020. "To put it plainly, we just couldn't stop writing songs," Swift stated, "I've never done this before. In the past I've always treated albums as one-off eras and moved onto planning the next one after an album was released." The new album is called Evermore, which she described as a "sister" album to her latest release, Folklore. The 31-year old singer, released Folklore, this summer, became the first album to sell a million copies in the U.S. in 2020.
The autopsy of Eddie Van Halen revealed the immediate cause of death was a cerebrovascular event, such as a stroke. Pneumonia, the blood disorder myelodysplastic syndrome and lung cancer were also cited as underlying issues. Eddie was cremated on October 28 and his ashes went to his 29-year old son, Wolfgang. One of Eddie's final wishes was reportedly for his ashes to be scattered off the coast of Malibu, California. Eddie died at Providence Saint John's Health Center in Santa Monica with his wife, Janie, by his side along with Wolfgang and brother Alex Van Halen.
2020 marked the passing of many legendary artists including: Neil Peart (Rush), Kenny Rogers, Bill Withers, Adam Schlesinger (Fountains of Wayne), John Prine, Little Richard, Charlie Daniels, Ecstasy (Whodini), Justin Townes Earle, Mac Davis, Charley Pride and Eddie Van Halen.