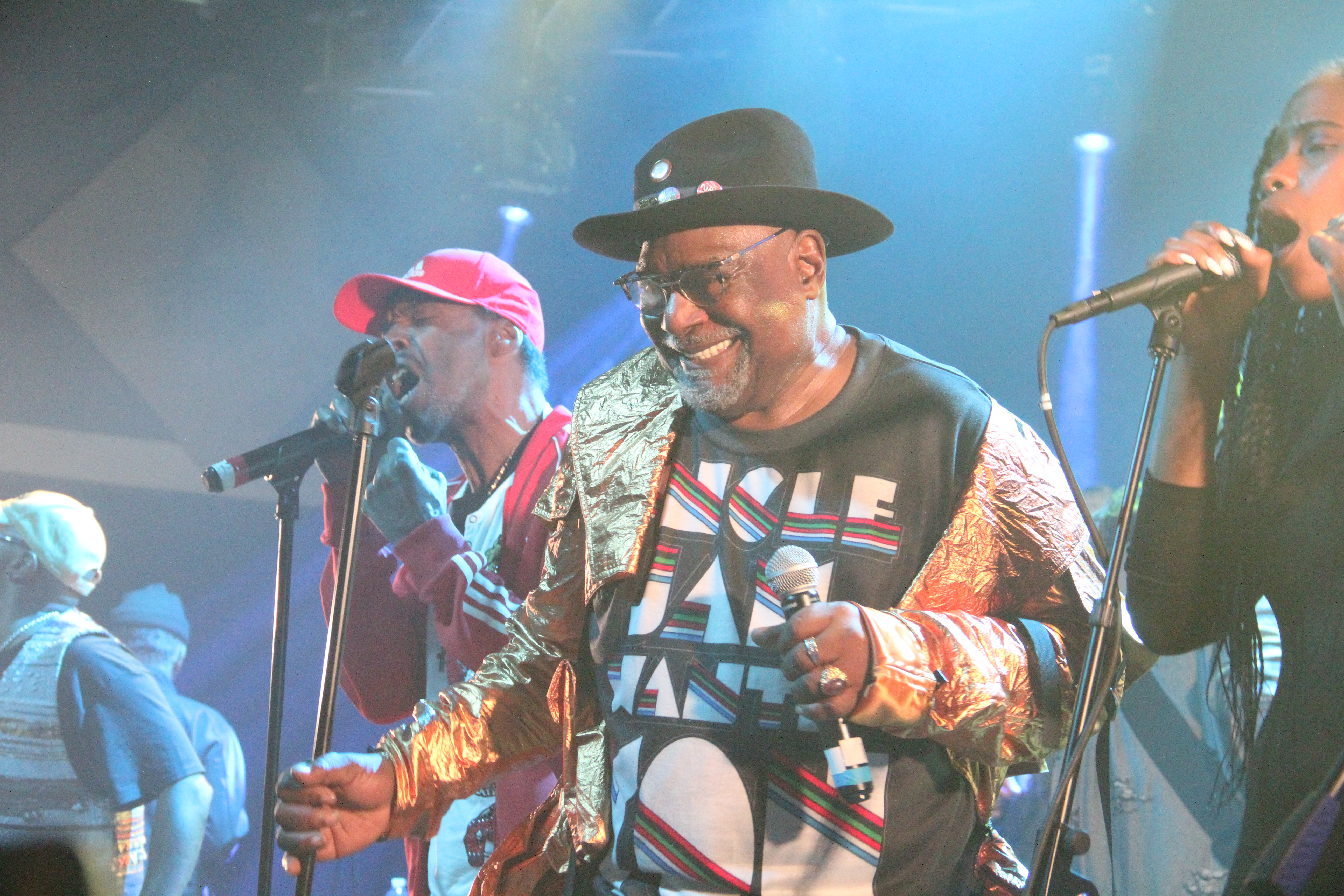 ---
By: Rachel Rocks
Happy New Year!!! Hard to believe it's 2020! I never thought I'd live til the year 2020, let alone still be writing this article in 2020. I've been truly blessed in life and in our local music community… so much to see, do, and hear! I'm truly thankful for all of the friends I have made and the music I've heard. I know the PA music scene has had its ups and downs, but overall, I think PA truly does rock! Thank you so much to all the musicians that keep fighting the good fight of scheduling shows, hauling equipment, being away from their family and loved ones, learning new songs, and of course performing all night long! You are all truly super heroes that help keep us sane! I could never imagine a world without music! How boring would that be? One thing my life definitely isn't.. is boring…
This month started out a long time ago on Black Friday at XL Live for the annual Kix show! The first opener of the night was Dirt Cheap. I've heard a lot about these guys, and I believe this was my 2nd time seeing them. They were firing off a lot of your 80s metal favorites getting the crowd primed for the big show.
The second opener was Steel. It was awesome to see Steel have the opportunity to once again open for Kix. Steel is a great match with Kix, playing 80s metal is just what that crowd needs to get fired up. Steel was told to play mainly originals which is always a little nerve racking, but I'm glad to say that the audience was drawn in to their music, and seemed to really be rocking it! Steel's music is smooth yet powerful! These guys have been playing together since 1995. This year is their 25th year together as a band and it truly shows, they all blend so well on stage and really compliment each other. Steel has a great following and I think it's because you know they always put on one heck of a show! You can check out their full schedule in this issue.
Finally it was time for KIX! The annual Thanksgiving show is always a good one! It was even better this year because I didn't Black Friday shop in the morning. My kids had nothing they wanted that was a super Black Friday deal, so instead I slept in! I'll have to say that made the Kix show even more enjoyable! It's always a blast seeing XL Live packed with so many friends. Kix seemed to be more on their game too, with a lot more music and a lot less Bullsh*t. I of course loved when they did "Don't Close Your Eyes"… truly an amazing song even if it was released in 1988… 32 years ago! Kix will also be coming to The Chameleon soon, so keep your eyes open for that show and get out there and support some good old rock n' roll!
The next show was a super special Sunday show at XL Live when we all climbed aboard the mothership and went for a funkadelic ride with George Clinton & Parliament Funkadelic. Holy bananas! What a show! I've been to a few shows in my time, but I NEVER saw a crowd so involved. I knew it was going to be intense when I counted a minimum of 14 microphones on the stage, but nothing could prepare you for the show that we were fortunate enough to witness! George Clinton has been throwing down the funk since the 70s! They are calling this his "Farewell" tour, but you can tell he definitely loves getting funky and getting a crowd grooving along to the beat! You would never guess he is 78 years old! They played straight through a solid 2 hours. George never left the stage, he had a chair right in the middle that he would try to sit in once in a while, but he still had a mic and was still signing and cheering along! You really can't explain the "band" and other singers in the band. They were all a funky bunch of grooviness and love. They had the female "back-up singers" and plenty of guys interjecting their own lyrics and beats, plus the guys actually playing instruments: horns, keys, guitars, etc.. It was intense and amazing all at the same time. By the end of the night we definitely all had the funk!! And I swear I must've lost a few pounds just squeezed to the front dancing and jumping along! WHAT A SHOW!
My next night out started much calmer at Cold Springs Inn to see Derek Henry's acoustic show. Derek is keeping his schedule packed full of shows and he's loving every minute! Derek is a musician that I've watched since his first times on stage in front of a crowd, and it's amazing to see how he's grown as a musician. His confidence has grown tremendously and he really puts on a great show and he's gaining an amazing following no matter where he is, and he's been playing here, there, and everywhere! It's also fun to see how Derek includes his crowds in the song and gets everyone involved. Derek is also a new advertiser, if you would like him to play at your venue, you can find all of his contact info on his ad. Derek is also the lead singer for Observe the 93rd, so you can also see their booking info in the ad too.
Cold Springs Inn has also been really flourishing since it opened over the Summer. They have quite a few delicious beers on tap, plus they also carry Dead Lightnings spirits if a mixed drink is more your style. It's awesome to see them supporting the other local breweries, wineries, and distilleries. I was there with my good friend, and beer guru Terri, so we were able to snag a behind the scenes tour with the brewer, Kristen Richards. It's awesome to see the behind the scenes magic. Thanks for the tour. I can't wait til we are back to tubing down the Yellow Breeches and stopping at Cold Springs for a frosty beverage!
After Derek's show we headed back to XL Live for another great show. It was the 2nd Annual Holiday Hay Ride with the Reverend Horton Heat. We missed the 1st band, but the second opening band was Voodoo Glow Skulls. It took me a minute to get my ears adjusted, but I quickly became amazed with the Voodoo Glow Skulls. They play a very addicting ska punk vibe that is all their own. Their horn section really differentiates their music and keeps you sucked in. I was sort of surprised at how many people said they were there because of Voodoo Glow Skulls. I guess they've been playing together since 1988 and it was their first tour through the area. By the time their show was over we were definitely new fans!
Next up was Reverend Horton Heat, I've heard a lot about him, Josh's girlfriend Missy is a big fan, and I'm glad I finally made it to a show. Besides the Martini Bros. we really don't have enough Rockabilly bands in the area and I absolutely love rockabilly.. Then to add in his keyboard player on top of the show it was awesome!! The keyboard player was a one man band in himself and so much fun to watch. The Rev puts on a great show and plays all of your Christmas favorites during the Holiday Hay Ride plus a few of his own originals. The Rev ended his show with a super special guest Dave Alvin. Both guys are crazy good guitar players and were a lot of fun to watch and hear! Overall it's another great show by The Rev!
The next show was the 11th Annual Toys for Tots hosted by The River, 97.3. It was awesome to see so many people out supporting such a great cause: boxes and boxes of toys, and lots of cash donations. They had a fantastic line up of bands as usual. I made it in time to see: The Famous, The Luv Gods, The Jellybricks, and The Clarks. With so many popular bands in this area, the venue was packed from beginning to end. The Famous has only been together since 2016, but all of their band members have been playing area stages for quite a few years and they all have a great reputation for being the top performers in the area. They are one of the nominees for the 1st Annual Central Pennsylvania Music Awards on January 30th, along with the next band of the night, The Luv Gods. It's definitely going to be interesting to see who wins.
The Luv Gods, with Shea Quinn on lead vocals have also been performing on stages for probably almost more years than I've been alive, but you'd never know it! They are rockin to some of the newest songs out there and they mix it up with your favorite 80s hits, some Jackson 5, and then of course why not throw in some Sharks originals just to make things even more fun! Of course there was the annual surprise guest, Bruce Springsteen, or some say it might've only been Glenn Hamilton took the mic for a special performance. The Luv Gods always puts on a great show and they definitely have gained a lot of respect from not only the other local bands in the area, but they also have a strong following of fans as well. The Sharks are also going to be one of the 1st inductees of the Central PA Music Hall of Fame on January 30th. It's going to be an exciting night!
The Jellybricks have officially played all 11 of The River's Toys for Tots shows! How cool is that!! They don't play in our area too often, so it's always a special treat and one that their fans love to support. Even though they don't play locally, it doesn't mean they aren't busy, in 2019 they released a new album "Some Kind of Lucky" that is also a nominee for the Album of the Year and The Jellybricks themselves are nominated as the Best Rock Band in the CPMAs in January.
The last band of the night, The Clarks, came in from Pittsburgh to perform back in the Burg again, and their fans were definitely glad to see them there. I've heard a lot about The Clarks through the years and I'm glad I finally got the chance to see them. They have been rockin' the Pittsburgh region for over 30 years, and they've produced quite a few albums, selling nearly a half-million copies! They blew the roof off of XL. I'm sure we will be seeing them back there again soon. Overall it was an amazing night of music for an even more amazing cause. Thanks so much to The River 97.3, and XL Live for hosting such a magical night of music for the kids!
My next magical weekend I had the special treat of spending the weekend with the one and only YTMYT, aka Whitey Noll, my Daddy. I spend lots of time with Mom, but it was a super special treat to get to spend some quality time with Dad. I know I am extremely fortunate to still have my parents both still alive and well. It's crazy how I take for granted something so magical and don't spend more time with my parents. I definitely think it's going to be a resolution of mine this year, is just to spend more time with my family. We didn't do anything extravagant, we just hung out together. We watched some movies on TV, and I was able to listen to him play his ukulele. He showed me tons of notebooks of original music he has written over the years, most of which I never even knew existed. The words of the few I had the time to read were so amazing. To hear his life through his lyrics is something you can't even describe. I really need to find a way to preserve that music.. If anyone knows of the best ways, I'm all ears!! Hit me up, because if for some reason I would lose those lyrics, chords, etc. it would be devastating. Please email me RachelRocks@pamusician.net. We sat for hours and checked out different music on Youtube, before we knew it, it was 2am! I love you Daddy! Thank you for starting this magazine and sharing your love of music with the state and the world! Dad does have his own CD out called "Between the Curtains and the Clouds" done by the Ukaboom Man himself, his friend Joe Agolia, and my brother in law, David Greene, if you'd like a copy, let me know.
The last night out this month was back to XL for the Headbanger's Holiday! We unfortunately only made it for the last 2 bands, but that was probably a good thing because from all of the headbanging the next day I felt like I got hit by a Mack truck! The first band I saw was Fade to Black, which you might've guessed is a Metallica Tribute Band. Based out of Baltimore, MD, these guys have been playing together since 2013 and touring all over the East Coast. They know they aren't Metallica, but they are doing an amazing job at keeping the music of Metallica alive and well! They put on one heck of a show, and had plenty of people banging their heads!
The final band of the night was Penntera! It was so awesome seeing them play on a big stage where they can turn the volume up and MOVE! These guys are absolutely insane and do an amazing job playing some of the heaviest music out there by Pantera! The mosh pit was alive and well, and it was one of their first shows I've been too that allowed a mosh pit to happen. Kudos to XL for letting the fans do what they love to do! Headbang and Mosh!! And Kudos to the fans for keeping themselves under control! Penntera is also nominated for the Best Cover Band in the CPMAs. Penntera has quite a few shows coming up, you can check out the full schedule in their ad in this issue.
Another amazing month of music!! I'm telling you, we are truly blessed. What I get the chance to see is just the icing on the cake, there are so many bands to see and so little time to see them!! Before I go I have to give a HUGE birthday shout out to my hubby, Kris Boob! He puts up with so much and still wakes me up from my evening naps so I can go out and rock the night away. Some days he has to wake me up 2 or 3 times til I get myself off the couch. You all should be just as grateful for him as I am, because without his encouragement, I probably would just sleep all night long instead of heading Out and About. Another special birthday is my awesome sister Andrea Greene. I love her oh so much and love being with her every chance I get! Happy Birthday AA and Kris! I love you both and can't imagine my life without either of you in it. That's all for this month!! Happy New Year!!!! Cheers to another year of amazing music and friends! If you see me Out and About please stop me and say Hi!! Do yourselves a favor and get out there and Support Local Music!!!! Don't forget to Follow us on Facebook and Instagram and visit our website, www.pamusician.net.