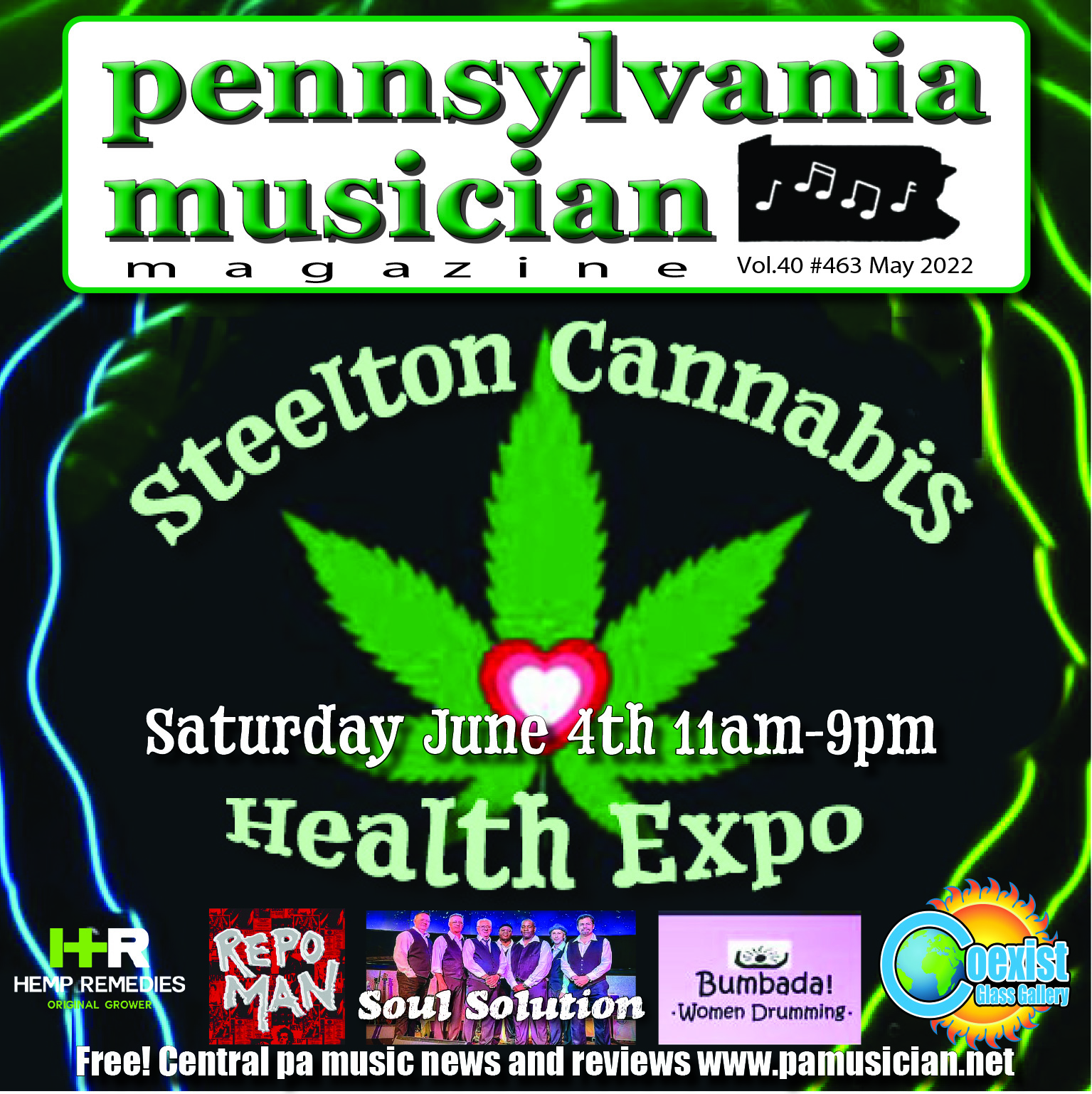 ---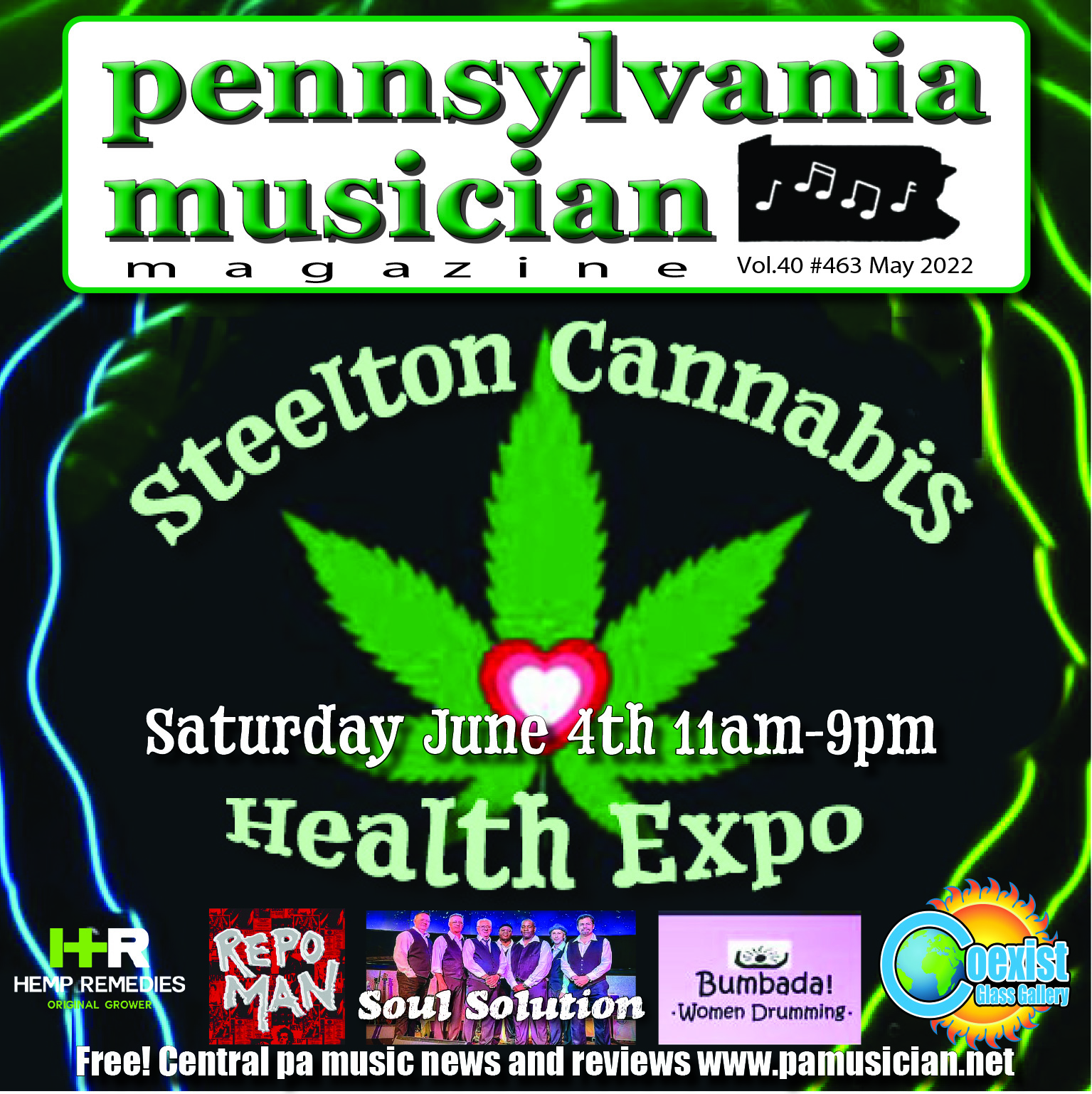 Are greener days ahead for PA? What about the whole country? What might have seemed like a far fetched idea a couple years ago has now become the norm of discussion on the news and in political debates. It's a heated topic but one that is long over due. It's only natural that if it's legal for medical purposes then why shouldn't it be legal for adult use? The times they are a changing and the Coexist Glass Gallery is looking to change the stigma of the "Devil's Lettuce" the "Reefer madness" the "Ganja" and the "Mary Jane" On Saturday June 4th Coexist Gallery, along with Hemp Remedies Original Growers, will be hosting the 2nd Annual Steelton Cannabis Health Expo from 11am- 9pm.
Coexist Glass Gallery now in its 4th year has grown into an impressive shopping experience. Located at 310 S. Front Street in Steelton PA, this veteran run business owned by Shawn Gold is quickly becoming a local landmark. The first thing you'll notice is the huge! COEXIST sign in the parking lot, people often stop in just to take a quick selfie with it. Rumor has it that soon there will be an even bigger outdoor attraction that may just beam you out of this world! The building façade is what grabs your attention next. The outside is covered in mosaic glass artwork that you could spend hours looking at. The different color and texture glass glistens in the sun as your senses try to visually take it all in. The Golden Gate bridge is depicted on the side, with the real factories in the background that supplied steel needed to complete the bridge. With little hints of Steelton's past Coexist hopes to help bring the community together with events like the Cannabis Health Expo.
Once you enter the store your visual senses will be tingling. This is not your typical Glass shop. They specialize in functional art glass. From low end pieces up to crazy high end art you could stare at for hours. If you can imagine it they have it plus some you can't. Setup like an art gallery the pleasant atmosphere lets you take in all they have to offer. Along with the Glass art they also carry a full line of local CBD products including Lancaster based Hempfield Botanicals body butter and face oil, and Hemp Remedies edible and Delta 8 products. That along with many more CBD products including options for pets too. They also stock just about any rolling paper/rolling leaves you could think of including RAW products and my favorites Blazy Susan's.
You think that would be enough but there is more! They also have a huge glass window over looking a glass blowing area where you can watch artists at work. Coming soon is The Melted Pot Coffee Shop. Where you can go to grab a cup of joe, flavored latte or a smoothie and maybe juice it up with a CBD shot added on the side. After you get your Coffee you can head out to the outdoor patio area and chill for a minute or two. Once again Coexist is trying to create a community feel to the whole shop where people can hang out and check out the art or create some of their own.
That's what the 2nd annual Steelton Cannabis Health Expo is focused on. Bringing the community together for a day of live music, live Glass Blowing and cannabis education with local craft, food, and beer vendors for a day of food, music, fun and learning. This is a family friendly event with a kids play area and a mobile skatepark with demonstrations provided by Razor Tattoos. They will be closing down three blocks surrounding the Coexist Gallery and providing a street fair festival atmosphere.
So far there will be live music throughout the day by Bumbada, Repo Man and Soul Solution. Bumbada is a group of women drummers based in the Lancaster, Harrisburg, and Maryland area. Named after the sounds a drum makes (Bass, tone, snap) Bumbada is sure to keep the beats flowing all day. They play West-African based drumming music while adding its own feminine flair. Tammi Hessen is the musical director and lead of the group. Next up is Repo Man, an old school Punk and Alt rock tribute ripping out tunes by the Sex Pistols, Minor Threat, Ramones, Dead Kennedy's, Operation Ivy, Misfits, Firehose, Black Flag, Motorhead, Violent Femmes, Band Religion, Green Day, Cure, Elvis Costello and more! If you don't like at least three of those bands then we can't be friends. These guys hail from the Pittsburgh area and are hitting Steelton for this free event. That's right FREE EVENT. Last up is Soul Solution. Central PA Music Awards 2021 "Best R&B Soul Band" Soul Solution is sure to keep the crowd on their feet, with Some RnB Funk Soul music you can dance to. There is a reason they were voted number one RnB band. They feature a set list with anything from the Temptations and Rick James up to Michael Jackson and Kool and the Gang. Wilson Picket, James Brown you get the idea. Every smooth groovy funk song that you can dance to.
As you can see they are representing as many genres as possible. If you are a band or vendor and are interested in joining in on the fun please contact Shawn Gold at Coexist Gallery (details below). They need a couple more bands and vendors to round out the day and help spread the word. Reggae, Rock, Metal its all good. and its all about the community.
So there you have it Green is good! Embrace what nature has given you. Stop out to the 2nd Annual Steelton Cannabis Health Expo on June 4th to learn more about how CBD, Hemp and Cannabis can help you or someone you know. It's not all about getting high it's about getting a better quality of life. If regular pain meds don't work for you CBD may be the answer. Coexist Glass Gallery also partners with Canna Care Docs who can help with Medical marijuana Certifications and renewals. Check out the links below for more info on the event and bands. Coexist Gallery is open Mon-Thurs, 10am-7pm Fri-Sat, 10am-8pm and Sundays, 11am -6pm. located at 301 South Front St Steelton PA 17113 phone: (717) 342-8144. Email: coexistgalleryllc@gmail.com on the web @ coexistgallery.com