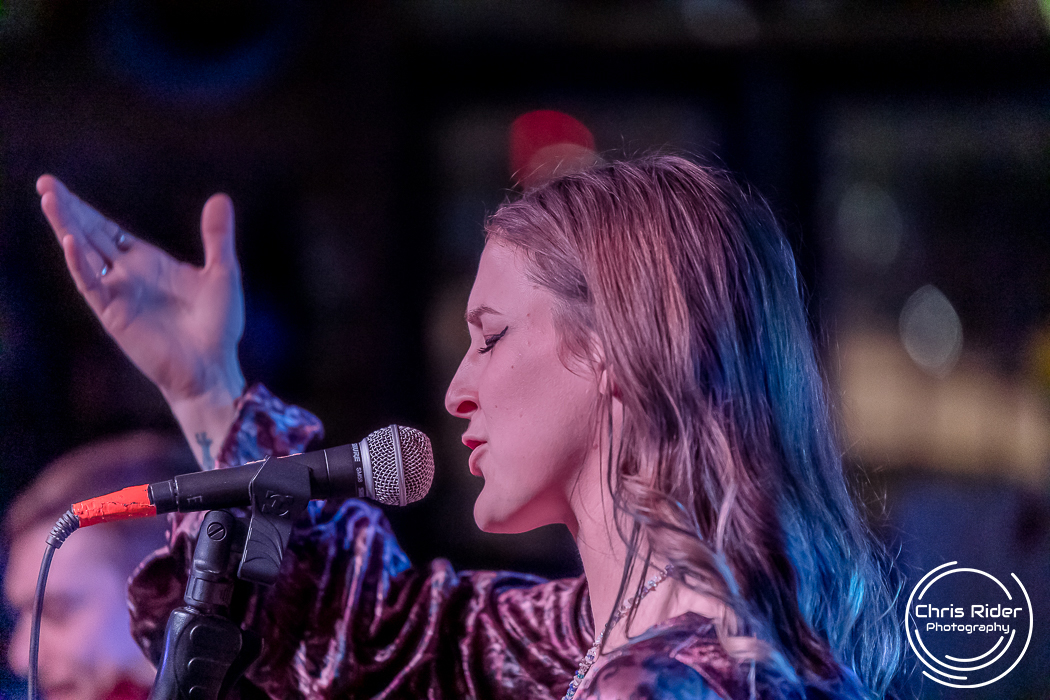 ---
By: Chris Rider
I've always said music is good for the soul, but lately I've found that to be even more true for myself. As I did some digging around on the interwebs, I found an article on cammomusic.org that actually validated this statement much more than my own anecdotal evidence could suggest. Did you know there is actually a real therapy program centered around music? I was unaware of this until now. I haven't participated in the program (the one that I'm referring to here appears to be geared towards military veterans which I think is awesome), however I found the article interesting none-the-less. From the article: "Music therapy is an established health care intervention method that is recognized as a valuable treatment option by many, including the Department of Veterans Affairs, the Department of Defense, the Department of Health and Human Services, and the National Intrepid Center of Excellence. " I guess finding this served as some sort of validation to me, I found it interesting and thought I'd share for those that may be interested as well. Now that I've shared that, on to the music!
My month started out with my son hitting the River City Blues Club with me. The night started with an instrumental trio based out of Lancaster, "Electives". Stew Bradley, Josh Cusatis, & Ian Schafer make up the band and had a great mix of rock, jazz and latin rock with maybe some surf rock tossed in for good measure. Parts of their show definitely reminded me of an instrumental Los Lobos sound. Following Electives came the Joe Olnick Band, a PA based instrumental quartet with a jam/funk/rock sort of sound centered around Joe Olnick's lead guitar work that would be hard to put in just one category. What I can definitively tell you is these guys just love what they're doing, and love sharing their music with the crowd. My son and I had a great time hearing them and I look forward to hearing more from them in the future.
The following night I headed down to HMAC for a night of hard rock and metal. If nothing else, I do like to change it up a bit LOL. The evening started off with High Class Nitty Gritty. You might recognize most of these guys, as they are also in Defiant with the addition of Jason Miller at drums. These guys had a great, high-energy set that included a song that I instantly fell in love with called "Thirsty". They have a clip of it on their Facebook page, but I think I can say I never expected to hear metal merged with blues in any sort of fashion…nor that I would like it! Next up was Tubefreeks, a Maryland based hard rock band with an almost classic hard rock feel to it: heavy rifts, screaming guitar solos, angry drums and great vocals…everything a hard rock show needs. Paul Van Valkenburgh plays bass and rang out the lead vocals, Rob Portillo plays lead guitar and assists on vocals, and Chris Badolato was in the back smashing the drums. These guys came to play and it showed. Third band up was 2BB, a Towand based alternative/hard-rock/metal band consisting of Spencer Pusac on guitar and vocals, Callie Shumway on Keys and Vocals and Toby Quick on drums. 2BB has a powerful and driven sound to them that had the crowd moving. Check out their page to hear their upcoming release "Cocaine Zombie" to get an idea of how they sound. Headlining the evening was Hate Grenade on their "Initiate Killmode" tour of the East Coast. Hate Grenade consists of Jeff Glace on vocals, Chuck Lavera on guitar, Donny D on bass and Mike Powers on drums; they describe themselves as a Nu Metal/Rap Rock band. I'd say their description fits as there were moments that reminded me of Limp Bizkit, Deftones, and maybe some Faith No More. Most that know me know that rap just isn't my thing…but this was just a powerful, well executed show that I truly enjoyed. These guys are well practiced and it shows in their music that was just there and together on every level. If you ever get a chance to see them, I'd definitely recommend it.
My next venture out was down to XL Live for a night of jams. The evening started out with a personal favorite of mine, Yam Yam. These guys are a Harrisburg based jazz/funk/soul band that just has a sound to them that simply mesmerizes me. I've seen them a few times now, and I still find myself having to remember to take pictures while at their shows as I simply want to be there in the moment and just absorb their music on a cellular level…for me, it's just that good. Consisting of Mike Dempsey on keys, Tom Fuller on guitar, Tyler Fuller on drums, Jason Mescia on saxophone, and Xander Moppin on bass; these guys play on a level that makes it no surprise that they have one hell of a following in this area and beyond. Yam Yam released their debut album late last year (their album release party was insane and absolutely packed!); if this is a style that interests you, I'd highly recommend picking it up. You won't be disappointed. Following Yam Yam was a band I've heard of, but not been exposed to until now: Big Something. Hailing from Burlington, NC, this 6 piece band played with a huge sound that was unique and powerful, mixing together rock, pop, funk, jazz and even some hip hop. Nick MacDaniels on vocals, Casey Cranford on sax & EWI (first I've seen it, sort of an electronic clarinet that sounded very cool!), Jesse Hensley on lead guitar, Ben Vinograd on drums, Doug Marshall on bass, Josh Kagel on keys and trumpet and Rehtt Huffman on keys (yes, I know that's 7…but hey, that's what they have listed on their site!); these guys combine to produce a sound that is almost indescribable. Clear and powerful lyrics combined with a very polished big-band sound to a very enthusiastic crowd. The light show provided by XL Live for both bands was top notch as well I might add, making my job as a photographer much easier. To put it simply, these guys just had a sound that you'd have to hear (live, preferably) to believe.
My final night out this month was up to Route 61 Roadhouse in Sunbury. Route 61 is a great place to see live music and lives up (in a good way) to their Roadhouse name. It's a reasonably sized stage with good lighting & sound and lots of room for music lover and dancers alike. First up for the evening was LoBrau, a local trio with a psychedelic alt-rock sort of feel to them. Steve George on guitar/vocals, Wade Fausey on drums/vocals and Hoy Riegel on bass/lead vocals have played in other projects together over the years and even bumped into each other occasionally in open jam sessions. In March 2019 they decided to get together and form LoBrau. They played a good variety of tunes including The Gorrilaz "Clint Eastwood, John Coltranes "Favorite Things" and Rolling Stones "Jumping Jack Flash". Look for them in the future to be bringing out their merch, recording an album, and playing more venues in the Central PA area. Next band up was Mercury Retrograde; a psychedelic Jam Funk band out of Philly consisting of "Lt." Dan Snyder on guitar/computer, Sean O'Connel on keys, Adam Baker on bass, Cassy Yost on vocals, and sometimes Adam "Bosco" Wojcik on drums and/or Andreas Constantinou on drums. The word that kept coming to mind as I enjoyed their show was "groovy". They list some of their influences as Papadosio, Dopapod, Jefferson Airplane, The Grateful Dead and Pink Floyd, just to name a few. You can hear all of these and more when you listen to them play. They have a very eclectic sound that, while original, will definitely bring to your mind the bands listed above. Final act of the night was Flux Capacitor; yet another band that I've been hearing about for a while but this was my first time out to see them. Currently touring much of the East Coast, based out of the Reading/Philadelphia area, this self-described psychedelic groove rock trio brings a "trippy mix of groove, rock, funk and progressive explosions to make your body move." I can't explain their show any better than they already have I suppose. Heavy on the synth sound with smooth guitar & bass; these guys brought a big sound to the stage especially considering they're only 3 performers (although Cassy Yost from Mercury Retrograde also joined them for a few songs as well). Having played shows anywhere from small clubs/bars to festivals as big as Peachfest in 2018, these guys bring a great sound with them that had the crowd up & dancing the entire time.
And that's my month. I hope you found it at least somewhat interesting and informative. Enjoy the images from the shows of course. Get out to one (or more) of the many great music venues that we have in this area, support live music, and get yourself some therapy. Next month promises to be busy, what with the holidays and all…but I can assure you, this is a great time to see some awesome music and heal your soul…regardless of your preferred genre. All of these bands go on stage and play their hearts out each and every time; the least we can do is open our hearts to appreciate what they're doing. If you see me out, stop me & say hi. If you're a band I haven't seen, or a venue I haven't been to (or even if I have!), feel free to send event invites to my photography page @chrisriderphotography or email me at chrisriderphotography@gmail.com. Have a great month!