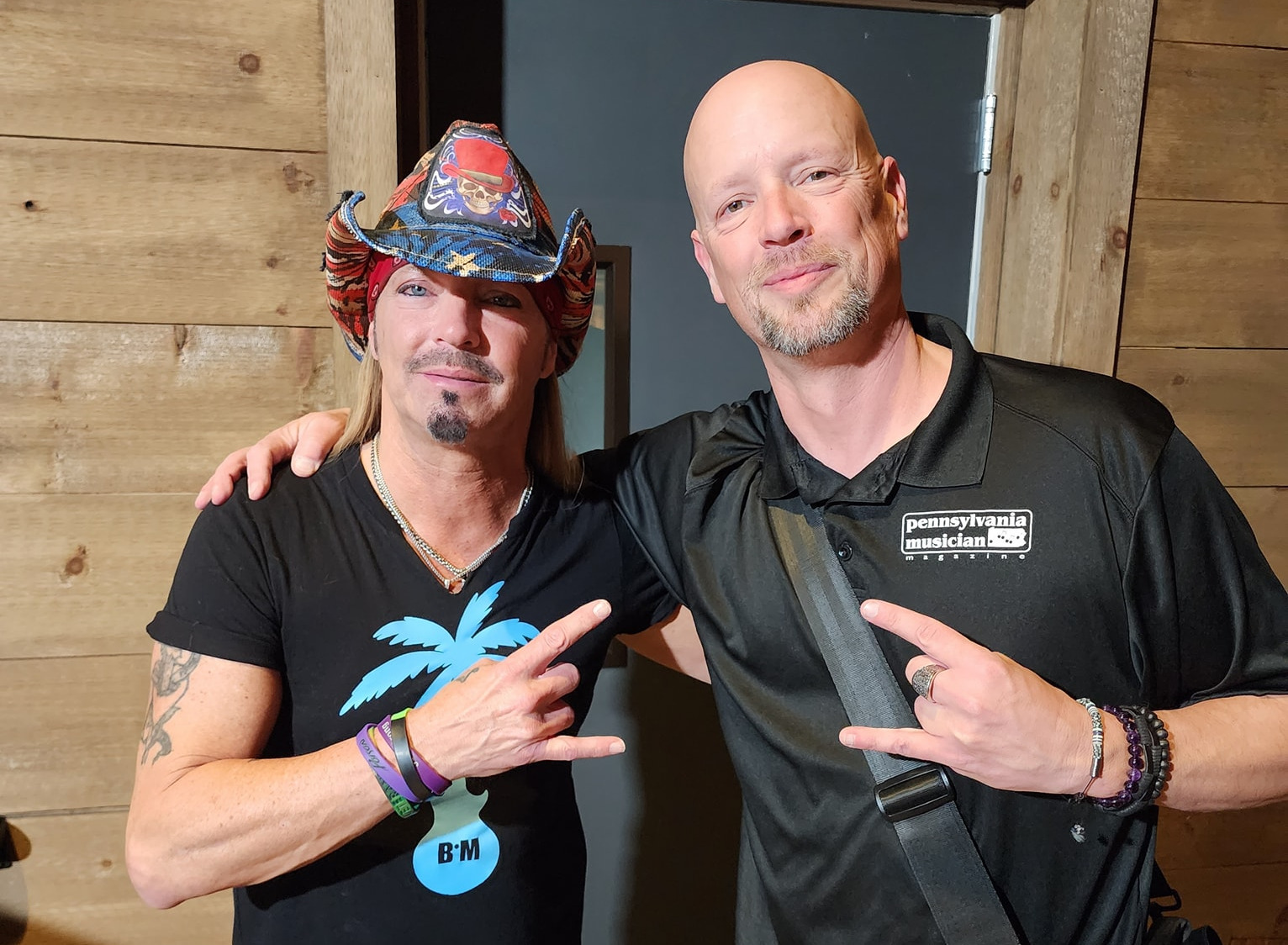 ---
How are we less than a month from Christmas already? Sheesh! November was a busy month for me in a lot of ways. I didn't get to quite as many shows as I'd have liked to due to some personal things that had to be taken care of…and somehow three of those shows were all at the same venue which is definitely not the norm for me, but the shows I made it to were all outstanding. Some of the bands were completely new to me, a few were ones I've been looking forward to photographing for a while, and a few were folks that I consider good friends and have photographed a number of times. The longer I go at this, the more convinced I am not only how good our music scene is, but how many genuinely good people are a huge part of it.
My first three trips out were all to Lovedraft's Brewing in Mechanicsburg. It wasn't planned out this way…just sorta how it worked out LOL. Opening up this evening was Fredericksburg Virginia based The Plan. This was a young group, but they brought some serious fire to the stage to start the night off! Definitely the youngest metal-core band I've ever seen, and they killed it for a house that was probably the most packed I've yet to see there. Coming out on stage second was a band I've been itching to see since their inception (about a year ago or so I believe): Sinystr SLAIN. Lead man Johnny Thompson has been telling me about his band since the beginning, branding it as Original Outlaw Metal, and it absolutely did not disappoint. If you like Pantera, Godsmack and HELLYEAH, you NEED to check these guys out. They played with power and extremely high energy making me an instant fan. Next up was a band that's graced this article, and our magazine, more than a few times…they just seem to have a knack (deservedly so!) of being on shows with great artists: Defiant. Playing some of their standards, as well as some of their new hits like Wendy and Viva La Revolution, they played a killer set. Coming out next was a new to me band, based out of Albany NY: Joe Mansman & The Midnight Revival Band. A six piece rock band, they played some classic covers, some originals, all fast paced and high energy. These guys were a blast to listen to, putting on a great show for the crowd. Playing fifth on the bill for the night, Clozure is an Alabama based five piece rock band that presented a great stage presence, played with a ton of heart and skill, and were just a lot of fun to watch and listen to. Headlining the evening was Texas Hippie Coalition, a Texas based (I know, surprising right?) outlaw rock band. Taking the stage and singing into a mic mounted on a double-barreled shotgun, they brought strong riffs and gritty vocals with songs like Moonshine (gotta admit, I loved this one LOL), Tongue Like A Devil, and I Come From The Dirt. Not being too familiar with their music, it was pretty cool watching the still packed house singing along with every song and having a total blast.
My next trip down to Lovedraft's was for a headliner that I've listened to for years and had hoped to one day photograph. The opening bands proved to be solid as well though, just like every 717 Entertainment LLC show I've been to. Starting off the night was Baltimore based Go On Red, a heavy rock band playing all original music. They did a great job warming the stage up. Next up was no stranger to my lens: Circle Of Sanity. This three piece band just get better and better every time I see them crank out their original hard rock tunes, and this set was no exception. If you get the chance, I highly recommend checking them out! Following my friends was Frederick Md based hard rock/metal-core band Half Heard Voices. These guys brought their all original, powerful tunes to the stage with no hesitation. I enjoyed these guys a lot. Fourth on the bill for the evening was a band whose name I've heard, but had not heard them yet. Rise Among Rivals is a Baltimore based rock band that played with solid and powerful driving melodies accompanied by great vocals. Headlining the evening was Silvertung, a rock band that as I mentioned, I've listened to for years. You know when you listen to a band for a long time, then you finally get to see them live and they just don't live up to the image you had in your mind? Yeah…that was absolutely not the case this time LOL. Playing some of their "older" stuff, as well as a few songs of their latest release, the guys played with an incredble energy to a crowd of fans that love their music. They honestly made me tired watching them, I wish I could move like that while also playing great music! After the show I got to hang with them for a bit and got to know them, and they're really just a group of good guys having fun sharing their music and truly appreciate their fans. Simply put, these guys are a great example of what I love about music.
A few nights later I headed once again down to Lovedraft's to do some promo work for the Colt Wilbur Band. I've seen them play once before, and have seen Colt play solo as well, so it was really cool to get the opportunity to work with them for an evening. Colt's got an incredible voice that I can listen to all day long and he's managed to surround himself with a lot of talent. Playing songs like Ring Of Fire (he absolutely kills his Johnny Cash covers!), Two Tickets to Paradise, Joker, and a favorite of mine Devil Went Down To Georgia, Colt and the boys played to a packed house.
The other night I finally managed to get to the Doyle Hotel in Duncannon. I've been hearing good things about the place. It's under new management that loves bringing live entertainment to the area along with good food and beer. Not a large bar room by any means, it has a ton of character and hosts a great staff. My son and I went down to see Brandon Barnhart The Piano Plan play a set while we had dinner. I can wholeheartedly recommend the burgers by the way, they were delicious! Brandon always plays a wide variety of covers, and even had a guest guitar player Bill Worley join him for a few songs. This evening's covers included Walking in Memphis, Breakdown, Sharp Dressed Man and even doing a Trans Siberian Orchestra Medley as well!
My last trip out for the month was just this morning, and while it wasn't for a show, it was for a special music-related moment. I was honored to be invited to attend Bret Michaels acceptance of his induction into the Central Pennsylvania Music Music Hall Of Fame at The Englewood. It was an awesome event, limited to press and VIP's. Bret was an extremely gracious person and highlighted our incredible local music scene as well as how important it is to give back to the community no matter your level. I got to speak to him for a few moments after the ceremony and was honestly impressed at how humble and down to earth he was.
So there it is, my month of music through my eyes and ears. Just a reminder: if you've got a show coming up that I should see; make sure to send me an invite, shoot me an email or a message, let me know about it. Venues: please don't hesitate to reach out to me as well. The majority of the shows that I go and shoot I find out about through invites from all of you or your friends. Hit me up on facebook: @chrisriderphotography or email: chrisriderphotography@gmail.com, stop me if you see me out & around and say hi. Until next month…go find some live music and give them and the venue your support, they truly need it more now than they ever did.