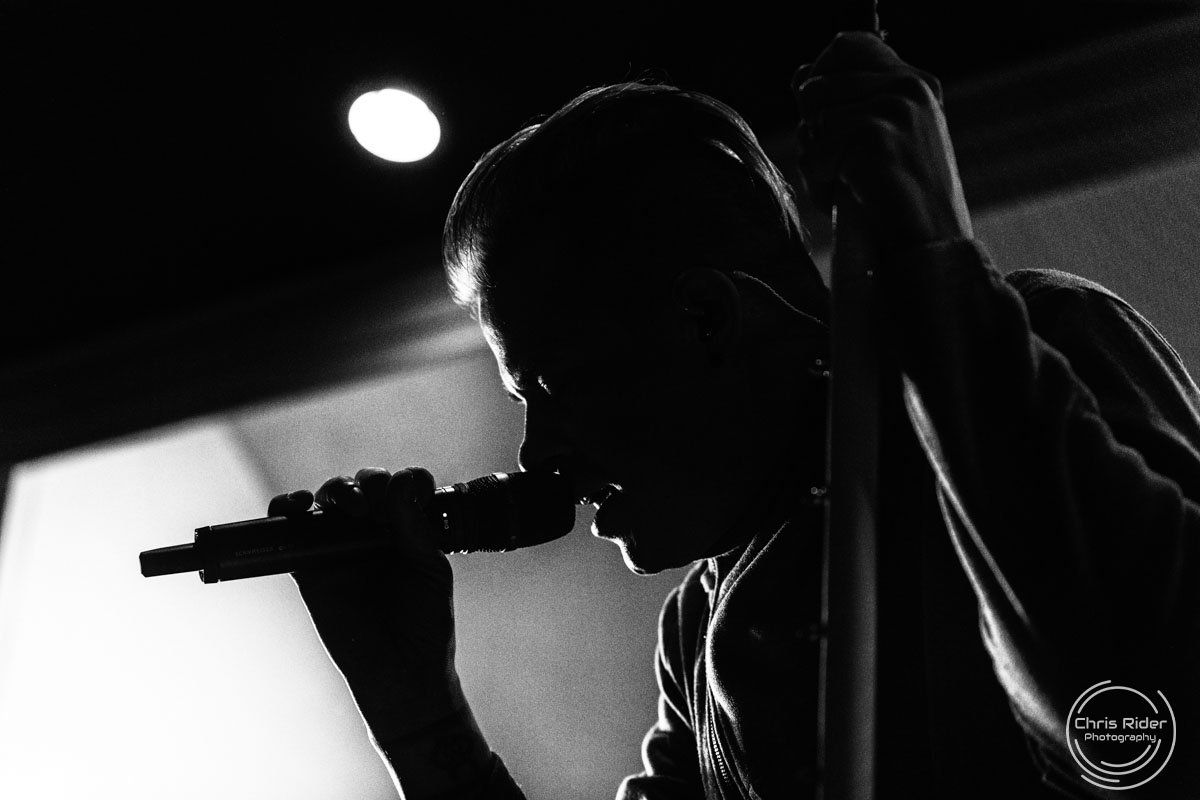 ---
By: Chris Rider
Happy New Year! I hope you had a great time bringing in 2023, as well as a great Christmas with family, friends and loved ones. Looking back over 2022, and my folders upon folders of photos, I photographed well over 150 bands at about 75 or so different shows all over this area. From solo acoustic acts, to national and even international acts…it's kind of amazing to me. The amount of talent that we have right here, as well as the talent that the promoters and venues bring in to this area, is just awe-inspiring to me. I honestly can't wait to see what 2023 has in store for our music scene.
My first trip out for the month was a local one for me, just down the road to Bucks Valley Winery to see Danielle and Zach play a set. The duo played a few originals as well as a number of covers including Under The Bridge, Zombie, Knocking On Heaven's Door, and Landslide. Danielle brings a beautiful voice to the microphone and is backed up very well by Zach. Add in some good wine and tasty stromboli and it made for a really nice evening.
Next up was a trip down to Hanover at the Black Rose Ballroom for a show that I've been looking forward to for a few months. Starting out the evening was Faith Noel, a young performer that I first photographed about a year ago. Covering songs from Creedence Clearwater Revival, Cage The Elephant, The Goo Goo Dolls, and many others, Faith put on a great performance with a very wide variety of genres and style. I have to say, in the short time that I have seen her perform (I believe this is my third time seeing her?), I have noticed such a huge improvement and growth in her playing and stage presence. After a brief setup change, Sugar Hysteria came on to the stage. Due to a last minute change, they ended up playing their set minus a drummer which forced a bit of a different sound to their alternative rock style that I really enjoyed. It was a touch more soulful and heartfelt, somehow giving their all original music a new and different feel that worked very well. Third on the bill for the evening was the Red Lion based hard rock group Coal. Dal and the guys amped up the volume and the pace a few notches as they rocked the stage with their all original music. These guys have been getting air time on a number of rock stations, including 105.7 TheX and it's not hard to see why. Next up was pop rock/emo four piece band Lyndhurst, coming out of York. Celebrating their debut record release "Between the Here and Everything", Ed and the boys played the record in it's entirety. I'd heard them play a few of these songs live, and heard a few other releases over the last few months or so, but hearing the entire album like this with all of the raw power and emotion was really next level. There's not a song on this album that I don't care for, and a few of them are truly great songs. Headlining the evening was Brenden Starr, returning to the stage for the first time in a little while. Performing his original songs such as Top Of The World (a personal favorite of mine), as well as a few covers that he does a great job of making his own like Should've Known Better, Brenden ended the evening with a lot of energy for a great crowd. If you want to know more about Brenden, take a look at last month's issue of PA Musician for my full interview with him.
Our next trip was down to The Englewood in Hershey for the Joy to the Burg Holiday Music Showcase, hosted by Glenn Hamilton of The River 97.3. This event featured artists and bands from the Joy to the Burg albums over the last few years. Performing holiday favorites and some non-holiday favorites, all by local musicians on The Englewood's beautiful stage. Topping all of this off, 100% of the album sales, tickets sales, etc went to support two winter shelters and outreach to those on the streets through Christian Churches United. Performances this afternoon were: Peter Rogan, Loco Lobo, Tony Wayne, Lil Brother Band, Greg Platzer & Associates, Shea Quinn & The Luv Gods, The Jellybricks (with special appearance by Glenn Hamilton and his daughter Emmalee!) and several appearances by No Last Call. This was a great show to get ready for the upcoming Christmas holiday.
We went back down to The Englewood a few days later to see Crippled But Free's Holiday Extravaganza. A Christmas Grateful Dead show was something I hadn't experienced before, and what an
awesome evening it made. As my good friend Travis Bossler put it that evening: "What a great time to be alive…" I couldn't have said it any better. With a loving crowd full of people in front of them, playing songs like They Love Each Other, The Music Never Stopped, I need a Miracle, and a ton of others, these guys put on a great show.
My last show for the month was actually one I didn't have my camera along for. I have to admit, that was a pretty weird feeling for me LOL. I surprised Wendy with tickets to see Trans-Siberian Orchestra at Hershey's Giant Stadium. Seeing them was a first for both of us, and it was simply unforgettable. The music was incredible, the light show was amazing, and it just made for an incredible experience that I won't soon forget…but look forward to repeating again in the future.
So there it is, my month (and now another year!) of music through my eyes and ears. Just a reminder: if you've got a show coming up that I should see; make sure to send me an invite, shoot me an email or a message, let me know about it. Venues: please don't hesitate to reach out to me as well. The majority of the shows that I go and shoot I find out about through invites from all of you or your friends. Hit me up on facebook: @chrisriderphotography or email: chrisriderphotography@gmail.com, stop me if you see me out & around and say hi. Until next month…go find some live music and give them and the venue your support, they truly need it more now than they ever did.