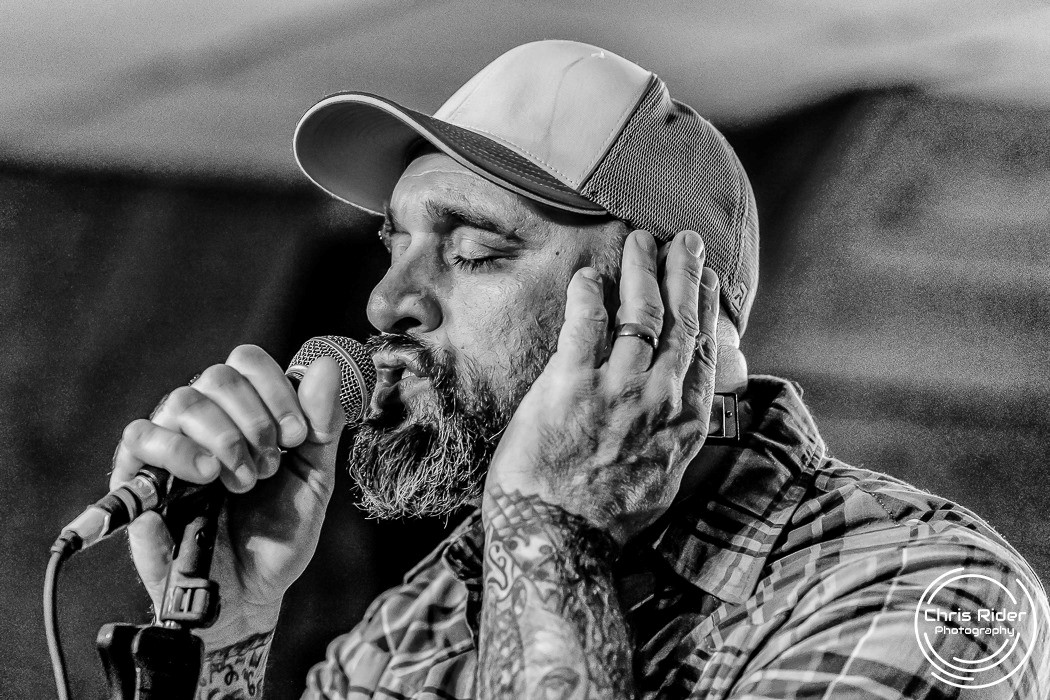 ---
By: Chris Rider
The last month has certainly been a whirlwind, to say the least. It started off with the CPMA's held at the Whitaker Center, held by the Central PA Music Hall of Fame. I have to say, these folks put a TON of hard work into this ceremony and it showed. It was a sold out show that lived up to all the hype. My son, David, accompanied me to the show and we had a total blast. It was pretty cool introducing David to many of the local artists that I've had the pleasure of meeting and becoming friends with during this crazy journey. Although I didn't bring home a trophy, I'll say again that I was just truly humbled and honored to even have been nominated. Sincere congratulations to Cody Strubel with Rock Documented for taking home the trophy for Best Photographer, very well deserved! Congratulations as well to everyone else that took home one of these beautiful trophies! This award show is much deserved for our incredibly diverse music scene that we're blessed to have here in Central Pennsylvania and I can't wait to see how it grows for the future.
My month of music started off up in Sunbury at Route 61 Roadhouse to see Nate Myers and The Aces. Nate, Chad and Chris brought their original blues to the Roadhouse, along with a cover or two (including at least one of Muddy Waters' tunes). It's not too hard to enjoy any show these guys put on as their music easy to enjoy and reaches out to just about anyone. If you're up in the area on a Friday or Saturday night, I definitely recommend catching a show at the Roadhouse. They bring in bands of all flavors and genres, have a good menu and drink selection as well.
My next night out was down to HMAC for a show headlined by September Mourning. The evening started off with This Hybrid Child, a four piece progressive rock/metal group out of the York area that was loud, fast and very in your face. These guys have been together since 2012 and put on a great show to get the crowd warmed up. Second up for the night was Blood and Earth, a Harrisburg based metalcore band that was playing only their second show (after recently playing their premier show at JB Lovedrafts). Watching them play, it was pretty hard for me to believe that it was only their second show. These guys are working hard and I've no doubt you'll be hearing much more from them in the near future. Next up was Hillsborough, NJ based rock band American Grim. This energetic trio brought a clean mix of rap, rock & metalcore to the stage that pumped the crowd up and definitely had them moving. Their album "Ultra Black" was released in late 2019 and can be found on Spotify and other streaming services, make sure to check it out. The fourth band of the evening was Madame Mayhem, out of New York City. A female led alternative-rock band, Madamn Mayhem brought powerful vocals along with strong guitar and bass lines to perform with a solid and energetic stage presence. Definitely a group I'd recommend checking out! Last act of the evening, headliner September Mourning brought a rock/metal sound with an anime theme and story line that I found to be different, and intriguing. Their page lists their genre as a Hard Rock Graphic Novel Art Project. Mixing graphic comic visuals in their storyline, September brought to the stage a fantastic voice backed up by solid and heavy music that was very well put together. This show is just another example of the kind of shows being brought to the area…it's pretty tough to beat a night of music with 5 bands for $15/20 bucks.
My next trek out was to see Hunter Root from Medusa's Disco perform a solo acoustic show at Funks Brewing in Elizabethtown. Hunter played a chill, relaxed set of covers from the Growlers, The Strokes & The Rolling Stones, plus a few of his own originals including Family Tree and Little Red Riding Hood. If you haven't heard Hunter's version of Little Red Riding Hood, definitely look up the video he posted recently. Hunter's also releasing a full length acoustic album March 6th which I'm really looking forward to.
My next trek out was a little out of the norm for me. I was asked by my good friend Jon Garcia to join him on a short 3 night tour along with his friend Evy Zee who recently moved back to the area from Nashville. The first two nights were solo acoustic shows, one down in Maryland and the other in Mechanicsburg at Larsen Meadworks. Both of these shows were just a warmup though for the final show at the Federal Taphouse in Harrisburg (which also added 2 more bands for the lineup). Starting off the evening was Jon Garcia, of Jon Garcia & The Hopeless Romantics. Based out of Harrisburg, Jon brought the band's pop rock originals to the stage to start the evening off on a solid note. The music and lyrics are fun and have a great positive tone to them that I enjoyed a lot. Following Jon was local artist Cory Paternoster. Cory brought a modern alternative rock sound with a Green Day'ish sort of feel to it with an energetic playing style. He was constantly on the move and a blast to try to capture in frame with the camera LOL. I understand he recently released an album, although I didn't catch the name of it. I definitely enjoyed seeing him and look forward to seeing future performances from him. Third up for the night was a band I'd seen a few months ago, although with a slightly modified line-up now. Philly based Snow Villain brought their raw alternative sound to the stage. They were definitely a bit more forceful and focused for this show and have made some stylistic changes to their show since I last saw them. The final act of the night was Evy Zee. The first two nights gave me an idea as to the power of Evy's voice and her songwriting ability…but the final night, with the full band backing her up, was nothing short of amazing. Evy has an incredible voice…to quote a good friend of mine, Alan of the Darker With Daniel podcast (and formerly of the band Ethics) – "Evy is the female equivalent of Adam Levine" Strong words for sure…but if you haven't heard this about her yet, then you've heard it here first: you will hear Evy's name, and her music, much more in the future. That's my bet. Check her out on Spotify and all of the major streaming options. Evy's heading in to the studio to begin recording some new work this month and I'm looking forward to joining her to document some of the process for her in images.
The month wrapped up with the Millenium Music Conference, which was an absolute blast as always. I was admittedly a little limited this year in my attendance due to prior obligations, but next month's article will include a bit about the conference that I was able to attend as well as some images of course…plus everything else I get out to see this coming month.
So, there you have it…another month of music from my point of view. Just a reminder: if you've got a show coming up that I should see, make sure to send me an invite, shoot me an email or a message, let me know about it. The majority of the shows that I go and shoot I find out about through invites from all of you or your friends. Hit me up on facebook: @chrisriderphotography or email: chrisriderphotography@gmail.com, stop me if you see me out & around and say hi. Until next month…go find some live music and give it some support!