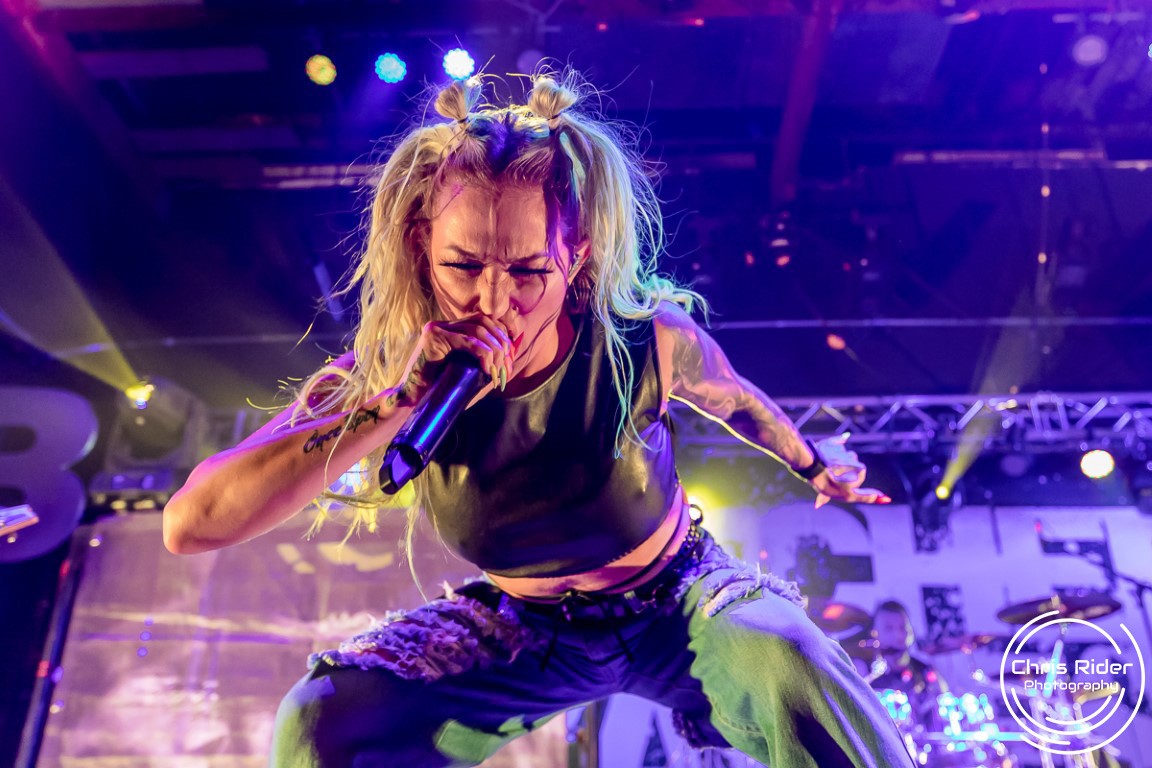 ---
By: Chris Rider
How is it November already? By the time this hits print October is over, November is here…that means Turkey, Deer season, winter, etc. I'm looking forward to all of those, with maybe one exception LOL. Outdoor music is about done for the season, but there's lots of great indoor venues for getting your live music fix any night of the week. If you love live music (and why are you reading this if you don't?), please get out there and support the venues and musicians bringing us what we love. Be kind to those that are working…there aren't enough of them, we all know this. But the ones that are there are busting their butts to give us great places to see all this great live music that this area has.
On to the music! My first trip out was to HMAC. I can't say enough about this venue, and all the work that Chris and his employees do continuously to bring Harrisburg a very wide variety of music and entertainment. If you can't find something on their events page that appeals to you, you might want to check your pulse 🙂 This particular evening was a night of metal in the Capitol Room. Starting out the evening was Maryland based heavy/thrash metal band Offensive. I only caught a few songs of their set, but their fast and heavy riffs came out and got the crowd warmed up quickly for the upcoming bands.
Next up was LA Based Stitched Up Heart. Lead singer Alecia "Mixi" Demner came on stage with an incredibly powerful voice, backed by a band with tight metal/pop sound to it. They had a great sound to them from beginning to end. With 2 albums, 3 EP's, and several released singles, this is a band that's definitely worth checking out!
Third on the bill for the evening was a Nu-Metal band out of Moldova called Infected Rain. Yes…I had to look up Moldova to see where it is (Eastern Europe btw!) LOL. This band brought an amazing energy to the stage, led by Lena's haunting and melodic voice went from singing beautiful lyrics to raging, emotional screams that brought the house down. Lena and the band have been together since 2008 and it really showed in their incredible performance.
Headlining the show for the evening was Butcher Babies, an LA based heavy metal band with not one, but two beautiful woman leading the band on stage. Calling them just "heavy metal" really doesn't do them justice though as they create a masterful blend of styles including metal, punk and rock that mesmerized the crowd. They were loud, they were aggressive, and had the energy of a small nuclear power plant. They clearly have a huge following based on all the shirts of theirs that I saw in the crowd, and I have to add that I think this was the most crowded photo-pit I've ever been in as well. They bring a show to the stage that I think any metal-head would enjoy.
My next trip out was at the invite of my friends in the band Honeypump. They were playing a private event at an undisclosed location, and asked me to join them. Who am I to refuse such an invite? This is my second time catching a show of theirs, and I have to say, it was even better this time. These folks are an awesome party band. Not only do they do incredible covers, but they dig deep and cover songs that I rarely hear other bands play. Covering songs such as Saturday Night, Sail Away, 25 or 6 to 4, Tom Sawyer, and even Another Brick In The Wall. It was a great evening of music that brought back a lot of nice memories.
The following day I got to head just a few miles away to see our very own Rachel Rocks in her debut stage performance with her Ukulele, joined by Matthew Bynum on Guitar. Playing songs like Wagon Wheel, Country Roads, as well as a song or two written by her dad who was her inspiration to begin learning to play and perform with the ukulele. Rachel did a great job performing for all of her friends and family that came out to support her first show!
I then went up to visit my friends at Isle of Que brewing (have I mentioned the Animal 54 yet? I think I might have…) and catch Civil Fly playing a set. Mike, from Que Brew, has been putting these guys in my ear for a while now and the stars finally aligned to allow us to catch them. This accoustic trio played an incredible set of covers ranging from Interstate Love Son, to All for You, Time by Hootie & The Blowfish, and a number of other great songs. Their playing was tight, the harmonies were beautiful…these guys just put on a great show. I highly recommend you get out and see them if you ever get the chance, I assure you that you won't be disappointed.
A few days later, I ventured up to Spyglass for the beginning of their Hot Air Balloon Festival and featuring The Billy Joel Experience, a Billy Joel tribute band. I'd like to take a moment to congratulate Thomas Webb and the rest of the incredible staff at Spyglass for their win in court earlier in the day in a case that was honestly just ridiculous. I won't go in to detail here as that's not the point of my article…but I'll leave with this: Good people, and a love for music and people, won out the day. I'd never been to a Hot Air Balloon event before, and it was every bit as cool as I thought it'd be. Following a tethered balloon launch, and a 9 balloon "glow up", The Billy Joel Experience took the stage and did an awesome job of performing a tribute to Billy Joel's music. Covering Allentown, Moving Out, Italian Restaurant, New York State of Mind, and finishing the evening with my personal favorite "Piano Man", these guys did an awesome job recreating a Billy Joel performance which I enjoyed every single minute of.
My final trip out for the month was for a show that I've been forward to for quite a while. A friend of mine introduced me to the headlining act Blacktop Mojo probably 3 or 4 years ago I think? She actually made the 3 ½ hour trip up from southern Maryland just to catch this show. I can honestly say it was totally worth it. Prior to the show, I was invited down to the basement to join Jay Hunter from IRockRadio.me (if you aren't familiar with Jay or IRock, check them out!) to photograph an interview he was doing with Blacktop Mojo lead man, Matt James. This was an absolute blast, and Matt was a very down to earth and genuine individual. It was great meeting him. Opening up the show was a band that I wasn't familiar with: Time's Infinity is a Philly based band led by Jaisen Taylor, an 18 year old young man that, it turns out, has an incredible voice! I spot to Jaisen before the show about a few things, including where my personal tastes lie in my music choices. Jaisen wouldn't specify their genre, other than to say it was an alt rock style with some punk, blues and funk fused in with it…and he guaranteed that I would enjoy the show. Honestly…that turned out to be an understatement. These guys came out and absolutely crushed it, blowing away the entire crowd that couldn't wait to see the headliner. Playing a pair of covers, and 3 originals of their own including "Message From Paradise", these guys owned the stage from opening note until the last. I can't wait to see what these guys bring to the stage in the future. Remember their name…I do believe you'll be hearing it again. Laying out an awesome setlist, they started off their show with Wicked Woman, followed by Lay It On Me and 11 or 12 other songs, finishing with my favorite of their originals, "Where The Wind Blows". Matt had mentioned during his interview that they like to have a "Campfire" moment with the crowd and fans…coming out into the middle of the crowd, sitting down on the floor with an acoustic guitar, and playing a song with the crowd. Tonight's song choice was Phil Collins' "In The Air Tonight", which is incidentally the song that I was introduced to them with. The love and emotion within these musicians, and the crowd surrounding them was…surreal. It was absolutely a highlight musical moment for me that I will cherish for a long time. If you don't know who these guys are, aren't familiar with their music…I can't say it enough: CHECK THEM OUT! Youtube, Spotify, Facebook, whatever…there's a lot out there, and it's ALL worth hearing.
So there it is, my month of music through my eyes and ears. Just a reminder: if you've got a show coming up that I should see, make sure to send me an invite, shoot me an email or a message, let me know about it. Venues: please don't hesitate to reach out to me as well. The majority of the shows that I go and shoot I find out about through invites from all of you or your friends. Hit me up on facebook: @chrisriderphotography or email: chrisriderphotography@gmail.com, stop me if you see me out & around and say hi. Until next month…go find some live music and give them and the venue your support, they truly need it more now than they ever did.