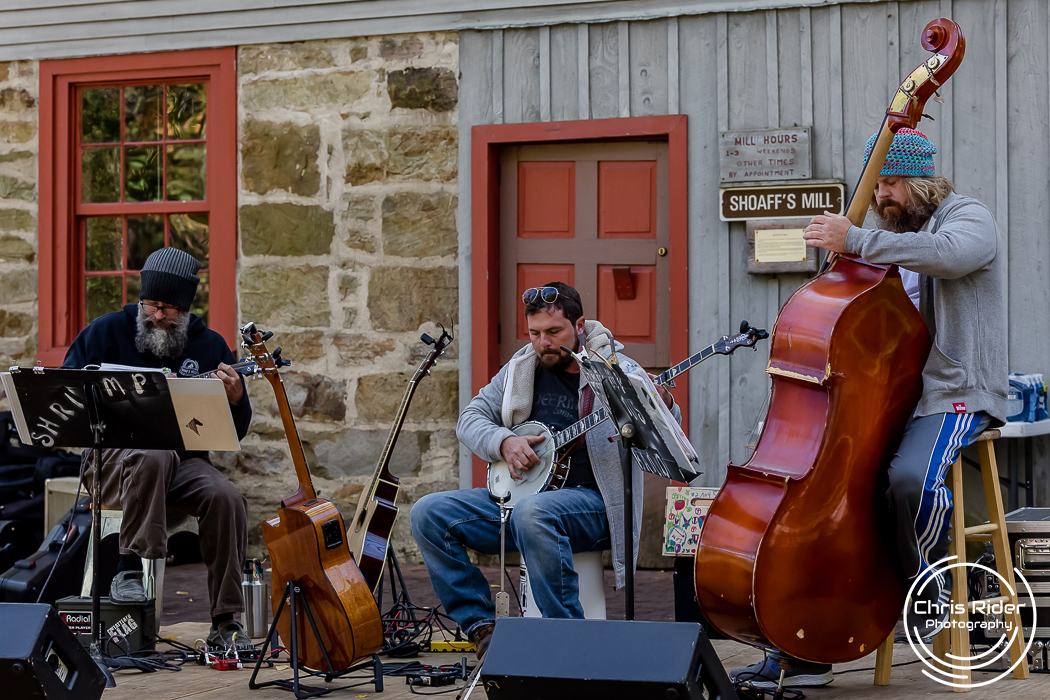 ---
By: Chris Rider
New title, new writer, same images. As a lot of you already know, Michele has decided to take on a new opportunity that has come up for her which required her to give up her position with PA Musician Magazine. She will be missed, and everyone here wishes her the best of luck. All of this being said…I didn't want to let our article and hard work go away, so I'm going to take over the writing of the article. With the new writer comes the new name for the article. While it's clearly a pun on my last name, it's also the title of a song that had a lot of meaning for me when I was growing up as it was a song my dad and I loved listening to. He has had a huge influence on my love for music, and still does to this day. Granted, my tastes have expanded perhaps a bit wider since then (ok, maybe a LOT), I can truly say that he is the reason that I love music and doing what I can here to support our local music scene whether it be the local bands, or the venues supporting local and national acts. Now that I've got that out of the way, let's get on to the musiåc I got out for this month, shall we?
My first trip of the month was to the Abbey Bar in Harrisburg. First up was Wild Hymns, a York based Modern folk band lead by husband and wife duo Megan Woodland Donley (vocals and acoustic guitar) and Jeff Hewitt (lead guitar), along with Cindy David on bass, Rob Shuckle on keys and Ted Sadowski on drums. Playing mostly original works of modern folk and Americana that showed influences of jazz, pop, and mellow rock 'n' roll; Megan sings with a soulful, smokey voice that really captures the mood. Their cover of "When Doves Cry" was amazing. Second up was Rivers, a Carlisle based 3 piece Indie/Folk/Pop band consisting of Vincent Yarnell on vocals/guitar/banjo, Joe Shaefer on vocals/upright bass, and Matt Sinkovitz on percussion. From their Facebook page, this appears to have been their first show since May 2018…but they still brought a huge crowd to the Abbey Bar, the place was PACKED! I think the closest sound I can compare them to would be The Avett Brothers (a personal favorite) but also with their own unique sound. They finished the show with a cover of Seven Nation Army unlike any I've heard and it was just mesmerizing! If they do future shows in the area, I can highly recommend going out to see their energetic show.
The following afternoon I trekked over to Little Buffalo State Park for their Festival of the Arts to see a few bands that we've covered in the past. First up was the Shrimp Ryan Jig band playing their mix of great old time Appalachian and Irish melodies. It's different than most everything you'd hear around here, but they have a lot of fun and are very talented. Following them, I caught AMFM's set on the main pavilion stage. I'd call them a "Jam Band" (one of my favorite styles of music), but that'd be over-simplifying it really with their mix of rock, funk, blues and maybe a few others thrown in for good measure. If this is a style that interests you, you'd be doing yourself a favor to catch a show sometime.
Later that night I stopped in at HMAC's Stage on Herr to catch a few bands during their first "Sounds From The Underground Heavy Metal Music Festival." To those wondering, yes, this made for a VERY wide variety of music in a single day! The first band I caught was Arsena, a thrash metal band based out of Baltimore. These guys put on an energetic and loud show that was a lot of fun. Next up was Essex MD based Offensive. These guys played a mix of originals and covers including a Misfits tune. Final band of the night for me was Voice The Chaos. You may recognize them from last month's article. These guys are a metal band based out of York, and they definitely brought it. If you're a metal head, definitely check out any or all of these bands, I don't think you'll be disappointed.
My next trip out was to see the Anne Kerstetter Band play up in Mifflinburg at the Mifflinburg Hotel & Scarlet D Tavern. Anne's band plays a great mix of originals along with R&B and classic rock covers that this night included Squeeze Box, Bobby Magee, Highway Son, and Piano Man. You can't help but have a great time when Anne's band is playing. Oh…and try the chicken quesadilla if you stop in at Scarlet D, you won't regret it!
The following night I headed out to Landisburg's Laurel Run Lodge (aka Chick's) to see Mechanicsburg based Vulcans, an Indie/Folk/Americana band with a side of bluegrass. These guys were awesome…they interacted with the crowd very well telling jokes and giving background on their originals that they played, as well as played a few covers including "Creep" and "Landslide". They switched back and forth with each playing a variety of instruments including acoustic guitar, banjo, mandolin and harmonica.
The final night of music for me for this article, I walked down the street to The Facktory in Liverpool for a show organized by Sink In for the start of their newest tour. First up was an acoustic set by Observe The 93rd…well, it was two-thirds of Observe The 93rd LOL. Derek and Dylan played a great acoustic set of covers and an original or two as well. Thanks for coming up guys, enjoyed seeing you play again. Next up was Watson Maack. Watson is currently in college down in Tennessee but came up to go out on tour with Sink In. They played a wide variety of covers and showed solid talent. Third up on the bill was Snow Villian, a Harrisburg based band that, as lead singer Grant Goldsworthy put it: "Snow Villian is a very pop version of classic alternative". I'd say he hit the nail on the head, their style was very different and had the effect of drawing me in. They've been together about 2.5 years and have a new album coming out around Christmas. Definitely check them out! The final act of the night was Sink In, an LA-based Pop/Rock band with local roots. I've seen these guys (and covered them) a few times now, and they always put on a high-energy show that gets better every time I see them. This show was no different. They played some of their new singles, they've added some new mixes and new lighting to their show that I think really set them apart.
So there it is, my first stab at writing the article. I know I've got quite the set of shoes to fill, and I'll do my best. The images included in the article are just a small portion of the ones I put up for each band…please feel free to check out the rest both on my Facebook page @chrisriderphotography, as well as the Hot Shots albums on PA Musician's Facebook page. Give me a like if you're so inclined. I also wanted to mention; I find out about most of the shows I cover through events that come through my feed on Facebook. Got a band with an event in the area? Have a venue with an event in the area? Please let me know about it, either through my photography page, my personal page, or shoot me an email at chrisriderphotography@gmail.com. I'm always looking for new bands, or "new to me" bands, new styles, etc.
This month was a packed month for me, but I'm planning on hitting more shows and talking about more bands next month! Thanks for taking the time to check out my article!