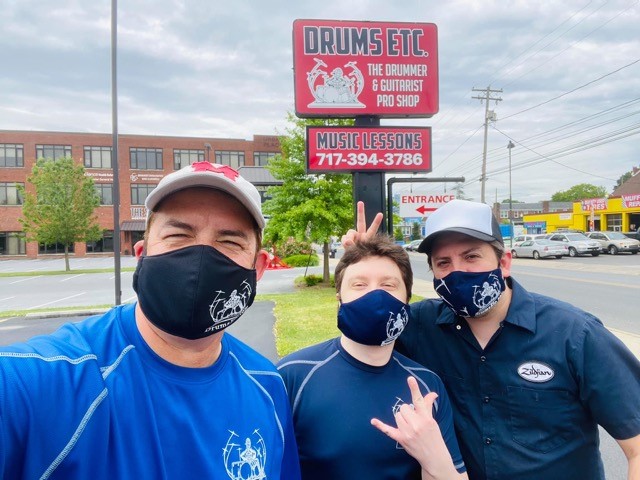 ---
Drums Etc… Lancaster's Drummer & Guitarist Pro-shop is closing its retail store at 548 New Holland Avenue, Lancaster Pa after 35 years.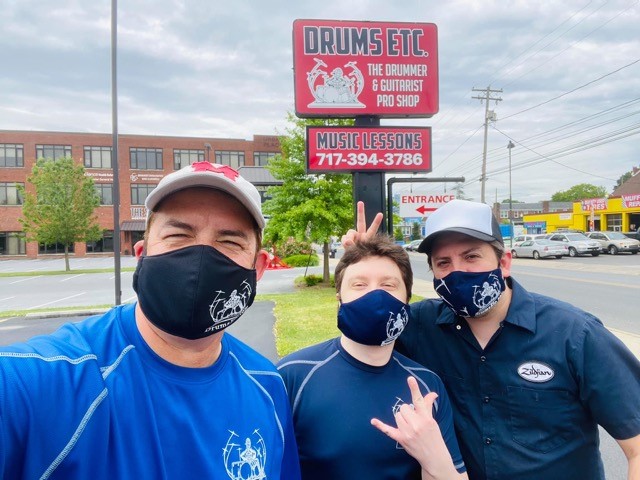 Beginning Monday August 3rd, 2020 Drums Etc will begin to liquidate the entire store as they will be closing their musical specialty shop in Lancaster City. The goal is to sell out completely by August 29th with an aggressive sale that will have no holds barred. They will be open Monday thru Thursday from Noon to 7:30pm and Friday and Saturday from Noon to 5pm, for you to stop by and check out everything they have available! Get there early in the month to have the best selection, once it is gone.. it's GONE! They have to clear out 10,000 square feet of inventory to fit into 1,700 square feet so believe that there will be some awesome deals.
After the liquidation is over, they will be offering any remaining items, furniture, store fixtures, etc. for sale on an internet auction site for bid, there will be more details about what's available and how exactly this will happen in our September issue, and on their website, www.drumsetc.com or their facebook.com/drumsetcstore.
Rick Hamilton, who established Drums Etc. in 1985 said that larger size music store's like Drums Etc. have been marveled for many years, but have now lost their effectiveness in recent times. Each hour of every day the internet works like gravity pulling customers away from brick & mortar stores. Since the start, we have adjusted our focus towards musicians needs and their purchasing habits. Our first store on the edge of town in 1985 presented what I felt were many obstacles, quite different from today but not any less challenging. Through the years, we have dealt with ever more challenges, we have paid attention to consumer trends and we have adapted. Small store to bigger store to even bigger store and from 1-inch newspaper ads to mail order catalog to Internet sales. It's time to adapt once again.
Do not be sad, "when one door closes, another one opens…" it is the law of nature. There is a different Drums Etc. coming! We are adjusting the sails, cutting fat, and focusing on Internet sales more exclusively, offering boutique parts and accessories for drummers and guitarists around the world. Drums Etc.'s new music shop will be located inside a quaint 1700 square foot store space located at "The Fiddlers Green Village", Neffsville, PA Rt.501 North of Lancaster City. We plan to open our new store sometime early to mid-September of this year. Along with our internet sales we will still serve our local customers in a smaller capacity, featuring a scaled back showroom and private music lessons for guitar and drums much like the way we began our long journey on June 17th, 1985.
So many music stores are struggling to make ends meet. I know it might seem easier or more convenient to type in big website addresses.. but www.drumsetc.com is a great one too, or any other local music store website, there are plenty of them in this magazine. They also all will gladly ship you any wire, or part you may need, or maybe even a new instrument. Plus their PERSONAL Customer Service is WAY BETTER than any of those "other stores". For years I was the one dropping the mags at Drums Etc. even when the store was closed, I would almost always hear music coming from inside from one of their practice rooms. Please support local musicians, and shop in local music stores! You won't be disappointed.