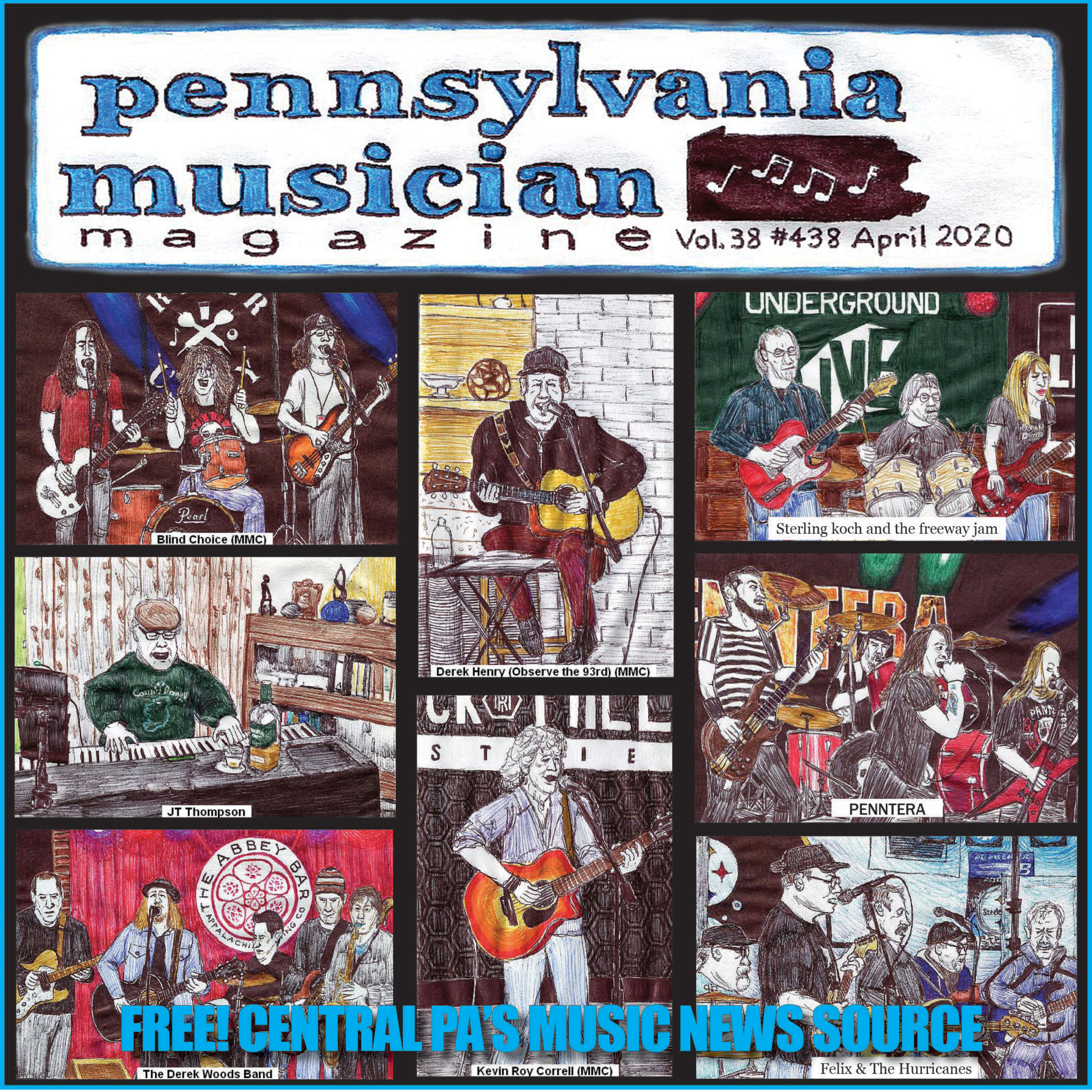 ---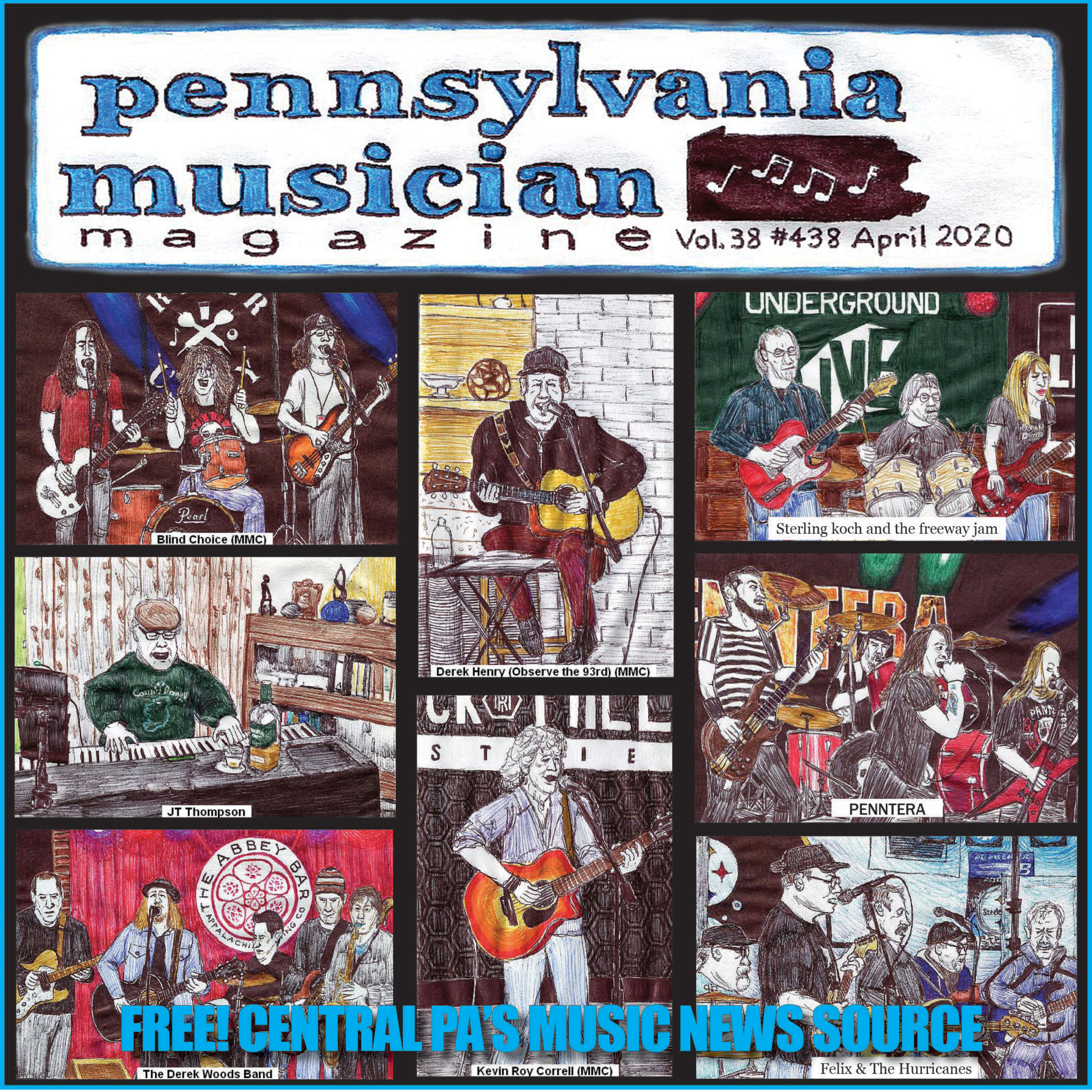 Sketches with Jim "The Professor" Price
By: Josh Noll
This month we are putting the spotlight on our one and only Jim "The Professor" Price. He has been with the paper since 1987. According to Whitey the Mighty, when he hired Jim he told him he would never fire him and that if he wanted out he would have to quit. Quitting I don't believe is in Jim's vocabulary as he has been a staple of our Magazine since the day he started some 33 years ago.
His devotion to music is like no other and he continues to see countless numbers of shows each and every month. All while recording data, taking pictures, and of course doing his famous sketches. If you are lucky to be etched into time by The Professor then you know it is a special treat. His process for his sketches is quite amazing. It happens at random times when a song or performer strikes a nerve in his mental core. He instantly whips out his little sketch pad and starts capturing the sight before him. By the time the song is over, or the performer has left the stage, he has a basic draft of what is to come. Then by shear memory or sometimes a photo, he recreates the mood and persona of the moment and artist, capturing it all with colored pencils. Digital and pictures of the drawings are impressive but it is when you see the originals up close and personal, that they come to life and really show off what he is creating. It's a pretty cool sight when one of his sketches is first seen by the subject matter. Sometimes laughter sometimes tears as people just can't believe that they are now permanently captured in time. So here are five quick questions with The Professor:
PA Musician: What got you into music?
The Professor: When I was a youngster, my older brother, Mike, used to bring home albums when he was commuting to Penn State (University Park), and turned me on to Pink Floyd, Emerson Lake & Palmer, Moody Blues, Santana, CSNY and others. Then I started listening to the radio.I saw my first rock concert (Ozzy Osbourne and Motor-head) in 1981, and although I couldn't hear for the next week, I was hooked on live music. I saw my first local show in 1981 as well, when Harrisburg's Full Moon played at Penn State Altoona.
PA Musician: Who are some of your favorite local and national artist?
The Professor: Local: Felix & the Hurricanes, Jim Donovan & the Sun King Warriors, Faded Flowers, Inside Out, PennSoulvanians, Pure Cane Sugar, Matt Otis & the Sound, Black Cat Moan, Mama Corn (plus many more). National: Queensryche, Halestorm, Kix, Judas Priest, Iron Maiden, Yes, AC/DC, Southern Culture on the Skids, Reverend Horton Heat, Ghost, Avatar (plus many more).
PA Musician: Along with writing for us and playing in Backyard Rockers what other jobs/music related activities are you involved with?
The Professor: I'm an instructor in communications at Penn State Altoona. I work part-time in radio, hosting the "Homegrown Rocker" weekly at 105.9 Qwik-Rock. I host several trivia night events weekly, every two weeks and monthly at venues in Blair and Cambria Counties.
PA Musician: How did you get started with your sketches?
The Professor: I have been drawing since I was a little kid. It started with tracing maps, drawing big rigs and hot rods, and evolved into sketching people by the time I entered high school. I started doing musician caricatures in 2011 after a radio cohort told me that he earned $80 one night drawing couples at a bar.
PA Musician: Any one you would like to thank?
The Professor: My older brother Mike, Meredith Kaminek for her inspiration and love, the PA Musician family, my Monday night "Wing Gang" (Bob, Chris, Amigh, Kate and Big Jim), Penn State Altoona, and all of the local and regional bands and musicians, whose music and creativity inspire and drive me to do what I do in PA Musician, on the radio, and more.