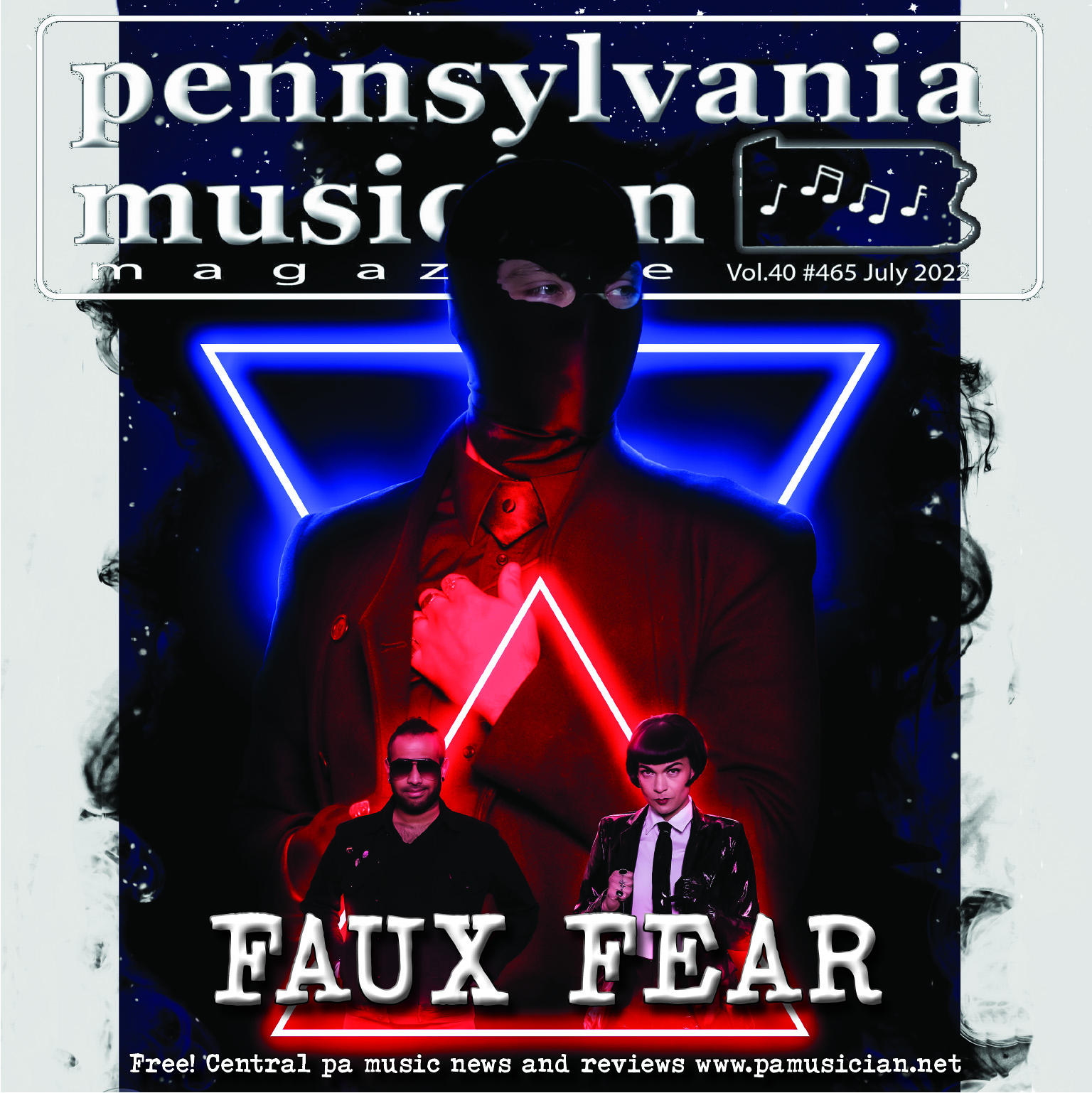 ---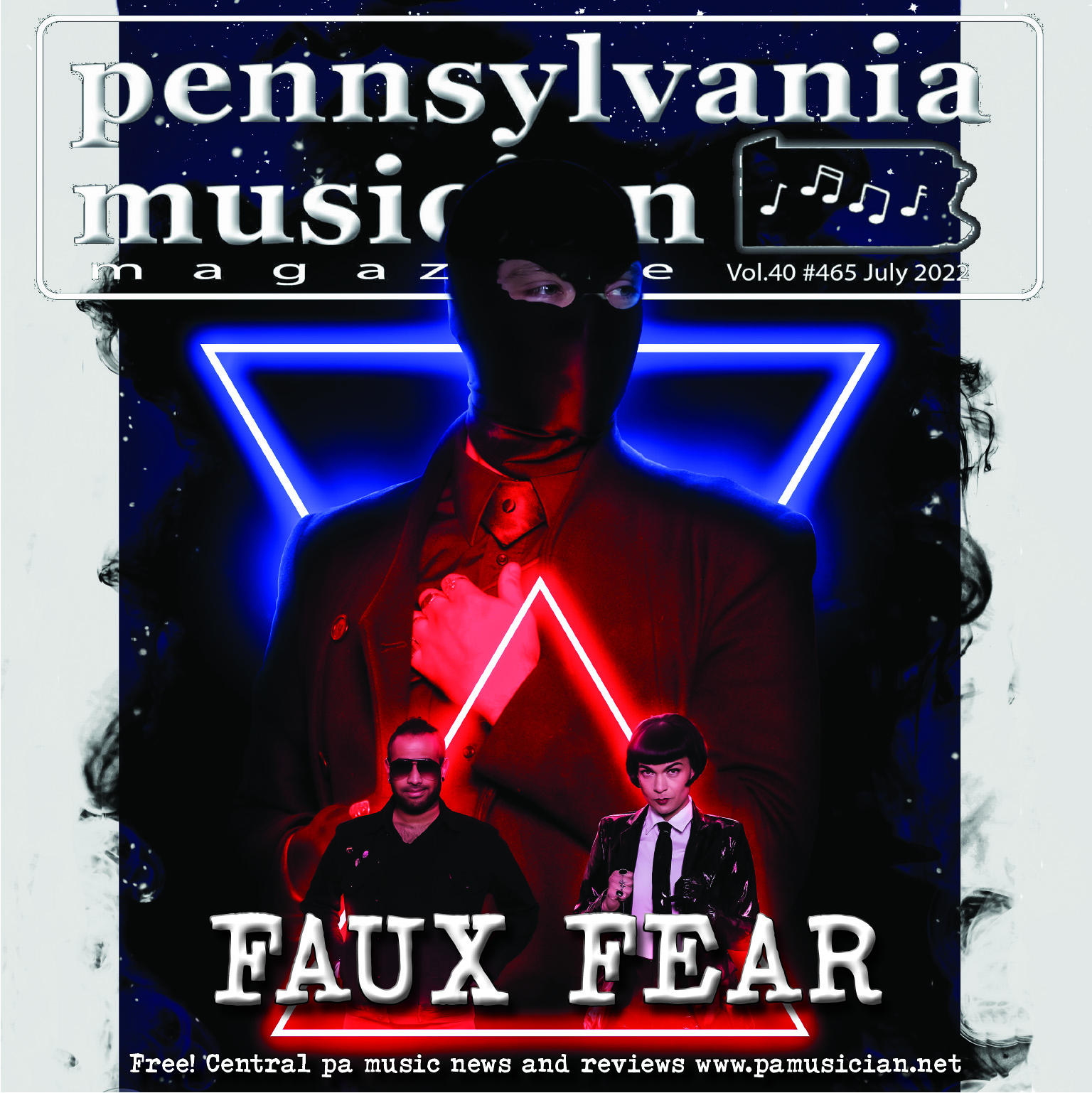 Faux Fear, created out of the forced quarantine of Covid 19, took the lock down as a way to create something new and unique. Straying from traditional ways and the mainstream social media platforms they are making waves with their unique style and sound. The music speaks for itself as it draws you into a deep musical trance that I can only describe as a soothing melodic mix with driven deep bass lines, strong pop like beats and whimsical lyrics that keep you wanting more.
Faux Fear will be launching a summer tour starting out in their hometown of Reading PA at the Gnome Hutch and the Nitro Bar and then heading out on the road for a month long trip through Ohio, Indiana and up to Wisconsin. They will be back on local turf at the end of July for a show at Tellus 360 in Lancaster. Make plans now to catch a live show and experience for yourself Faux Fear.
Faux Fear Bio:
Determined to "stop repeating the boring parts of the past," goth/post-punk trio, Faux Fear formed in late 2020 shortly after singer/drum programmer Audrey (she/her) and guitarist Nicholas (he/him) moved to Reading, PA. As true Cocteau Twins scholars they won't play pop without the prefix "dream-" in front of it. Laying the groundwork for a new band in late 2020, the married couple wrote songs and developed their sound in quarantine at home for "when human interaction became a thing again." An initial third member became convinced that Audrey and Nicholas were working for the CIA and running a sex cult (really), which almost left Faux Fear as a duo before the Philly-based Pra (he/him) answered a Craigslist ad and completed the picture on bass.
Like their darkwave forebears, Faux Fear's offerings like "Uncharted" and "Legacy" maintain a tricky balance between atmosphere and propulsion. The trio balances the stillness of reverberating specks of guitar with thick slabs of bass and drum machine as Audrey coolly explores the space between with her calmly intense vocal lines, smoothing over even the unexpectedly dissonant chorus of the latter and taking on a whole other dimension. "Code of the Sea" is as oceanic as its title and somewhat akin to folding the rippling waves of vintage Slowdive in with New Order's most magnetic repetitive hooks.
With one wintry music video for "Uncharted" under their belts and the Perfect Blue EP, a double A-side, 7-inch flexidisc on the way, the band has over a dozen shows planned throughout the summer, another video and EP on the way. A full-length album is in the works, no doubt fleshing out a sound that Pra describes as "fun, danceable music about dreary things," with particular emphasis on melodic bass lines, while Audrey has historically written songs about everything from her and Nicholas' cats to Twin Peaks (plus, you know, love, death, etc), influenced by Megan Thee Stallion, Angela Davis, and Hall and Oates just as much as New Order, Sisters of Mercy and Blade Runner. Her unique artistic perspective could only come from the triangulation of being a professional ballet dancer in her 20s, a classically trained vocalist, and a "lifelong goth," who's just ecstatic to be making music she loves and performing it live almost weekly in her late 30s. Faux Fear insists on keeping these goals firmly attainable: Enjoying every show. Recording as they please. Lighting up when they get to perform a new song for the first time.
Besides the obvious play on "faux fur," Pra calls the band's name indicative of "hostility towards immigrants, fear of socialism taking over, healthcare in general, and speculation about vaccines. All things that are used as bogeymen to keep people voting a certain way." In other words, the toxic realities faced by the multiracial makeup of band members themselves, who are uniformly "kink-positive extreme leftists" involved in all manner of political causes from Black Lives Matter to sex worker advocacy. As a band they're psyched to just be playing music and sharing stages with acts like Twin Tribes, with one highlight of their already-prolific grind being a funeral home refashioned into a venue called the Wickyards in Youngstown, OH last summer. But they'll play all over central PA or any public access TV show or festival you can think of, not to mention a session at the legendary KEXP. "I just hope we keep becoming more genuinely us," Audrey says. That sounds pretty attainable
-Dan Weiss, Dan Ex Machina
To get a glimpse at Faux Fear go to fauxfear.bandcamp.com where you can check out a couple teasers as we wait for the release of the full album. To catch a live show check out the tour dates listed below and for band updates check them out at Fauxfear.xyz on the web. Faux Fear would like to thank the DIY music scene in Reading, all their friends and Family and last but not least Baxter and Vespa.
links: ,fauxfear.bandcamp.com ,fauxfear.xyz
cover and story photo by: Dane Painter
tour dates:
07/09/2022: READING, PA at Gnome Hutch
07/12/2022: READING, PA at Nitro Bar
07/13/2022: HOMESTEAD, PA at The Forge
07/14/2022: AKRON, OH at Tune Temple
07/15/2022: FT. WAYNE, IN at The Muse on Main
07/16/2022: CHICAGO, IL at The Way Station
07/17/2022: MILWAUKEE, WI at Bremen Cafe
07/18/2022: CHAMPAIGN, IL at The Brass Rail
07/19/2022: INDIANAPOLIS, IN at Melody Inn
07/20/2022: LOUISVILLE, KY at Art Sanctuary
07/21/2022: CINCINNATI, OH at MOTR Pub
07/22/2022: DAYTON, OH at Blind Bob's
07/23/2022: YOUNGSTOWN, OH at West Side Bowl
07/29/2022: LANCASTER, PA at Tellus 360