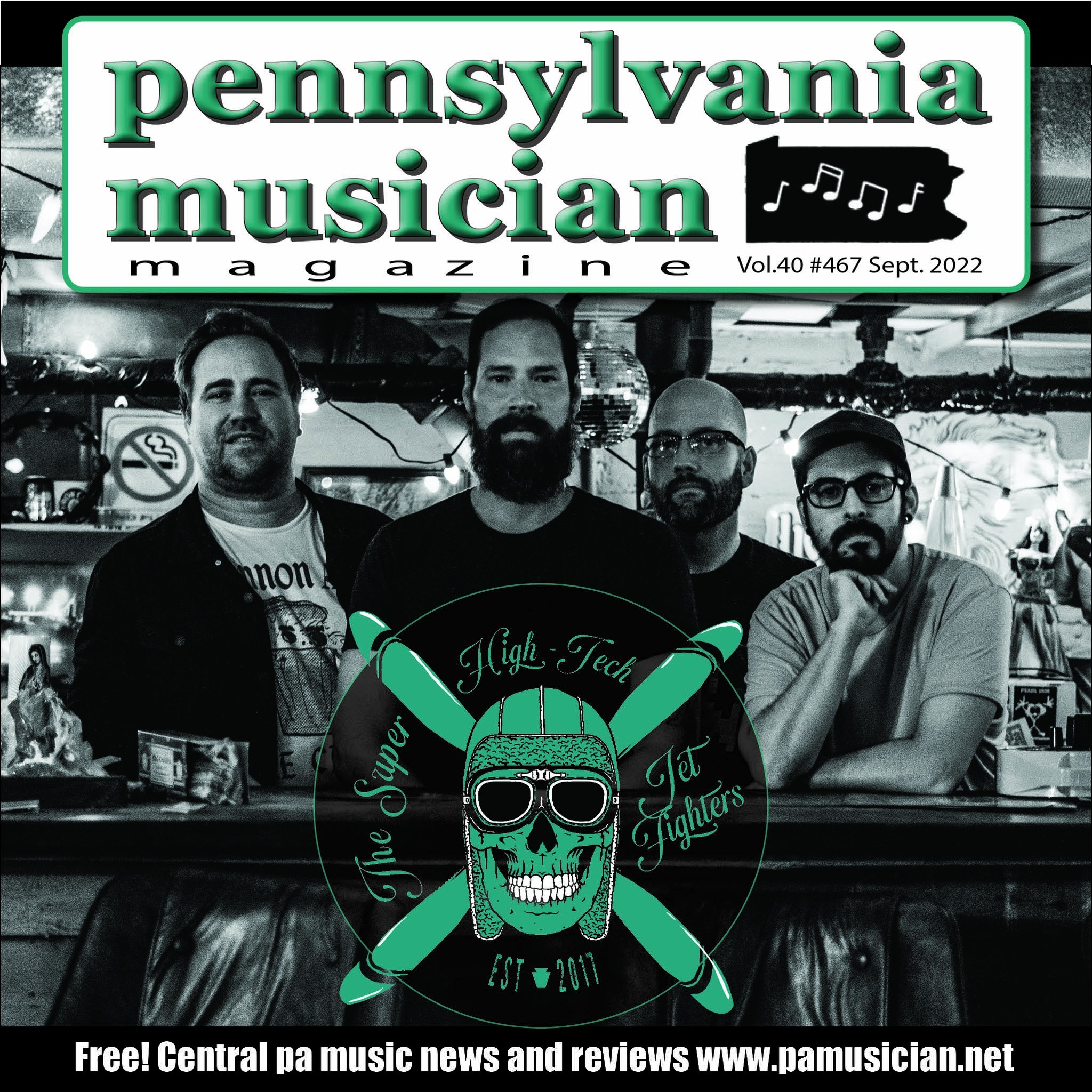 ---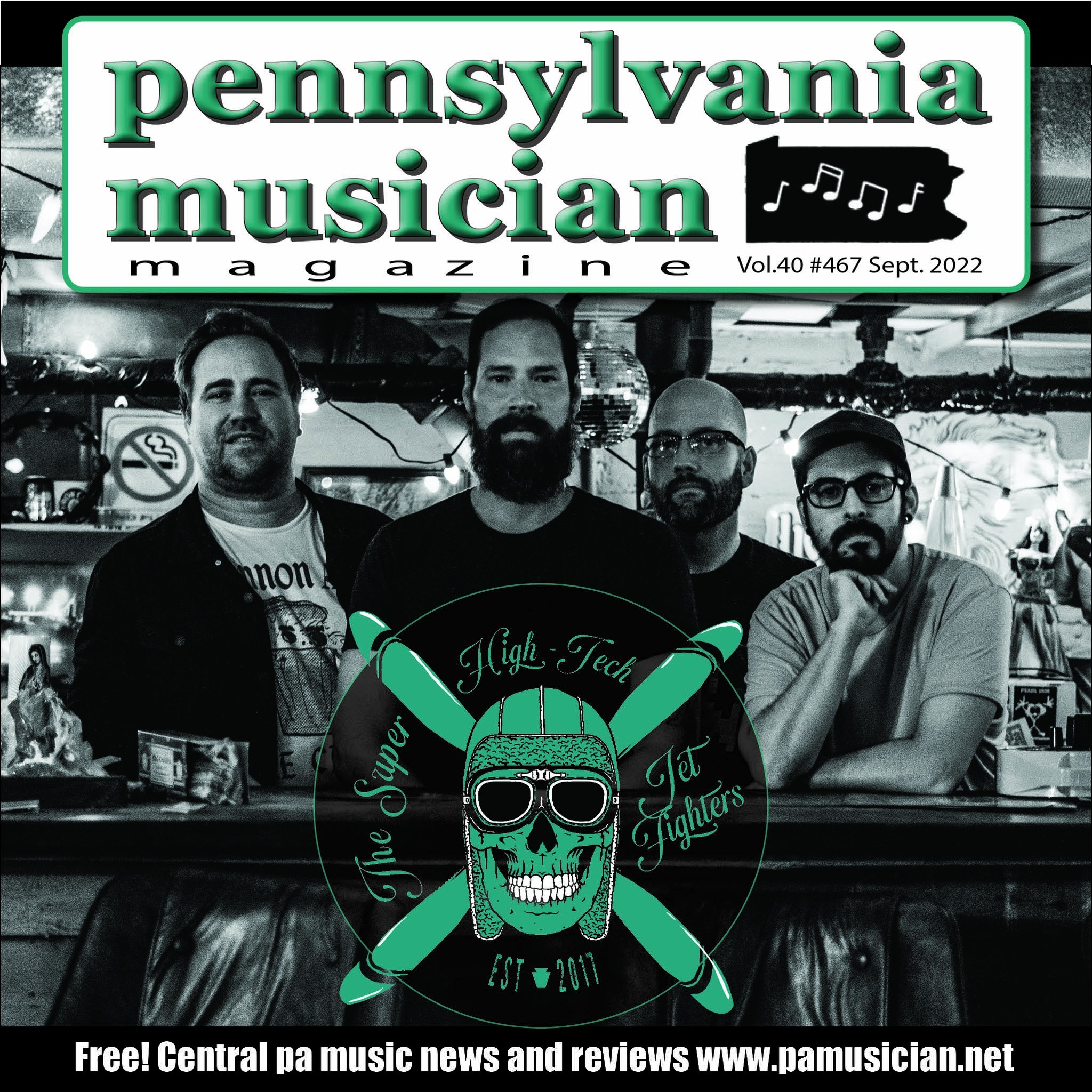 Interview by Eric Hoffman / photos by Cruz Mead
"Deadline", a song by The Super High-Tech Jet Fighters, "Working on a deadline, about to lose my mind," describes the current mood while working to finish this interview as August comes to a close. The Harrisburg-native band landed in the Summer of 2017. Originally a two-piece, consisting of Wes Griffith (vocals, guitar) and Logan Betz (drums, backing vocals) but within a year the duo added Tommy Presite (bassist), who joined the band without ever hearing their music and having the attitude of performing music; 'anytime, all the time, anywhere.' Then in the fall of 2020, the band rounded out the roster with Dave Brooks (second guitar). Dave has definitely added another element to the Jet Fighters with his musical input, additional guitar and backup vocal harmonies.
The band's name originates from a lyric in '99 Luft Ballons' by 80s German pop singer, Nena. Their debut EP, "You Can't Miss Out on Tonight," was released on January 31st, 2020 with a follow-up EP, "A Softer Side," delivered shortly thereafter on Valentine's Day. The band visited Los Angeles, California that same year and met with Hollywood-director, Torr Francis, who recorded their first official music video, featuring the song "All These Miles." Singer, Wes Griffith, then penned a song about their West Coast trip titled, "Appetite" but has yet to be released. The band then found notoriety while featured on Apple Music's 'Breaking Rock' Playlist with other artists including AC/DC and Foo Fighters. By the end of the year TSHTJF released yet another 3-song EP titled, "Rock N Roll." To this point, the band has self-released all their music on drummer Logan's label, Rock Paper Records.
Within a few short years, TSHTJF, has made its mark on the scene as they continue to write and record new music. Singer Wes Griffith stated, "Considering the time we have at this age, with spouses, jobs, families – we continue to make time practicing weekly, lugging amps, etc. We keep it going and progressing and evolving. It's still fun and never a chore, with no promises in the end." While the Jet Fighters is top priority, each of the band members pull double duty with other groups: Wes (The Stivs), Logan (Edgewood), Tommy (Strangest Hearts) and Dave (The Tsunami Experiment). The punk-influenced power pop outfit have shared the stage with notables; The Jasons, Hungtingtons, Witness Marker, Martini Bros and Field Day.
The band is currently recording at Rock Mill Industries studio in Mechanicsburg, putting the finishing touches on their new EP to be released, "Ramona's Basement" – in homage to their practice space in Uptown Harrisburg. The vinyl LP record release will include 6 new tracks as well as two earlier EPs. The Super High-Tech Jet Fighters take off once again with a special free show on October 21st at Lancaster's American Bar and Grill with The Stivs.