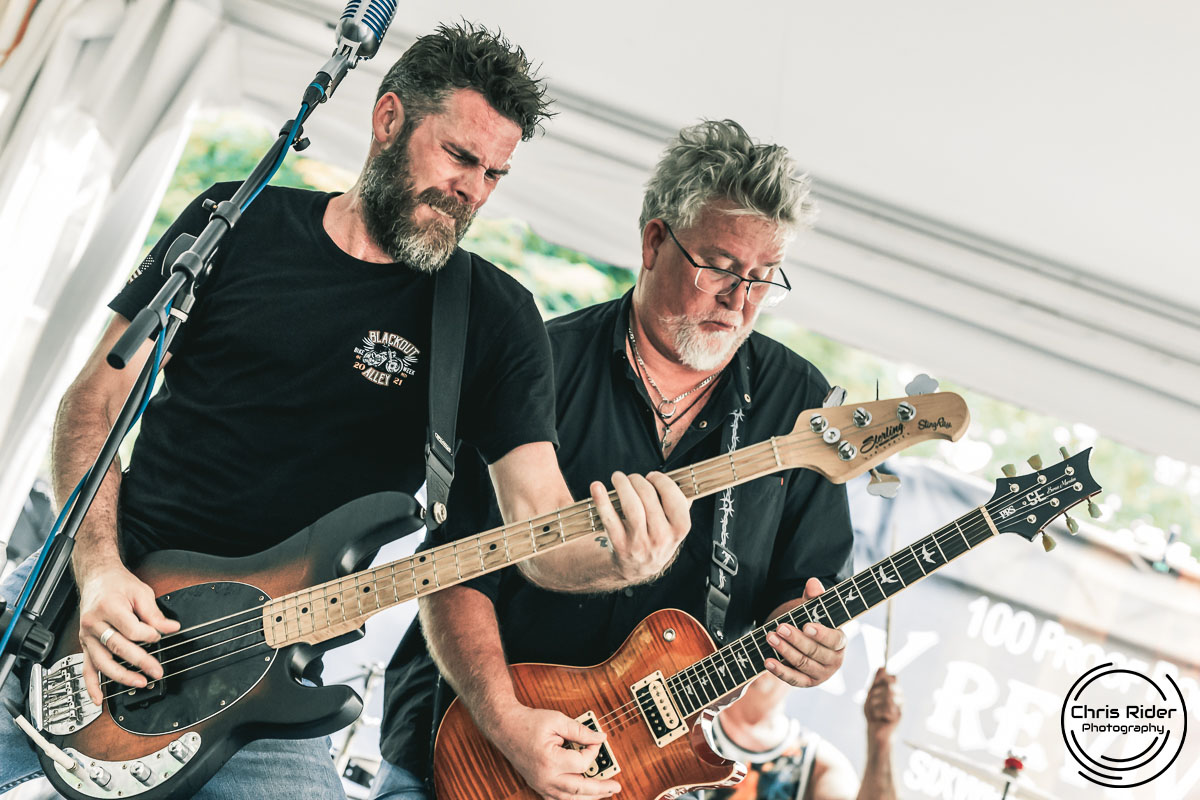 ---
By: Josh Noll
Well it is hard to believe that Summer is winding down, because the music scene is just heating up. We got a lot going on this month so let's get started. September is for Singles and no, I'm not talking about the dating game. The Suicide Puppets have been hard at it in the studio and sent me over a copy of something a bit different. They recently decided to cover the classic 'Golden Earring' song "Twilight Zone". The artwork for the album will have you traveling through another dimension, a dimension not only of sight and sound but of mind; a journey into a wondrous land whose boundaries are that of imagination. That's right, the "Twilight Zone". I don't want to give this one away but with the new song featuring Acey Slade (Dope/Murderdolls) and John Bechdel of Ministry you can start to get the feel for where this song is going. As with "Send me an Angel" I'm pretty sure the guys hit the nail on the head and soon we all will be stepping into "the Twilight zone". Look for it to drop on September 9th, you don't want to miss this one. Stay tuned for more new music from The Puppets come early 2023 as they are hitting the studio hard in the next couple months working on some fresh new tunes.
Next up is Devon Beck. Devon has been back and forth from PA to Nashville all summer and you can tell that the country music capital of the world is wearing off on her music. Devon's new single, "Homewrecker" was just released last week and her vocals are just amazing. You can tell with this song that Devon is really coming into her own and finding her spot down in Nashville. Head over to Devonbeckofficial to find "Homewrecker" and all her music which is streaming on all major platforms. Also if you get a chance you better check her out live while you can.
F.I.G.H.T.E.R. has a new single out, that is sure to be climbing charts, entitled "You". There is also a music video released to give you a better look into what they are all about. It's another hard hitting song driven along by some great guitar rips and leads. How these guys keep pumping out songs is beyond me but be sure to keep an eye on them in the future.
Coming up on September 16th there will be a Songwriters Showcase at the Backhouse Cafe Coffee & Tea in Williamsport PA. This first event will feature three songwriters from the local area. Michael J Miller of Celtic Wood/Wires, Steve Kearns of Coast Two Coast Electric Trios and Michael Lundy of Prairie Dogma. It's always a treat to listen to Mike Lundy tell his tales of life along with explaining how each song fits into that story. It's sure to be a great event and I'm sure there will be plenty of coffee and treats for everyone to enjoy. Show starts at 6:30pm so mark your calendar now and be on the lookout for future events.
Jeff Pittinger, of Pa Pipeline, has been busy in the studio and has a full fall schedule lined up and is talking about a special event in December to keep everyone plugged in. So stay tuned to Pennsylvania Pipeline for more updates and check out the show schedule in this issue. Jeff has episodes featuring Nate Myers & the Aces, Zach King, Jacob Yoas (Heartstrings) and Alex Stanilla plus many many more to come.
Our friend "Crazy" John Kerecz graces our back cover this month, not with the infamous Joey Wells (who is now over 60 years in the business putting out record after record) or talking Grammy nominations, or playing bass with 7th layer. This time, he has discovered what he feels is the best Elvis Tribute performer (he does not call him an impersonator). Colonel Kerecz (complete with document stating he is a Kentucky Colonel) believes him to be the best Elvis act in Pennsylvania, possibly the best in the world! Brad Crum has a voice with a 3.5 octave vocal range, 60 years of singing experience, and is one of the most sincere and entertaining Elvis entertainers in existence today. He is truly a sincere performer not a caricature of Elvis. With shows covering Elvis's hits to full gospel shows designed for church and other charity events. Colonel Kerecz says, "Everyone is welcome to come out and see him, you're going to enjoy it! It just might be one of the best times of your life!" Wow! Check out the back cover for more info and be sure to look through the paper and plan your month. Lots of free classifieds this month with something for everyone [maybe not everyone].
Please enjoy the paper and if you see us out and about please say hello. If you have any questions, or would like to know how you can get involved with the PA Musician Magazine give me a call at (717) 636-4203 or shoot me an email. joshnoll@pamusician.net. I appreciate each and everyone of you that reads, advertises or supports the Pennsylvania Musician Magazine in anyway, THANK YOU!