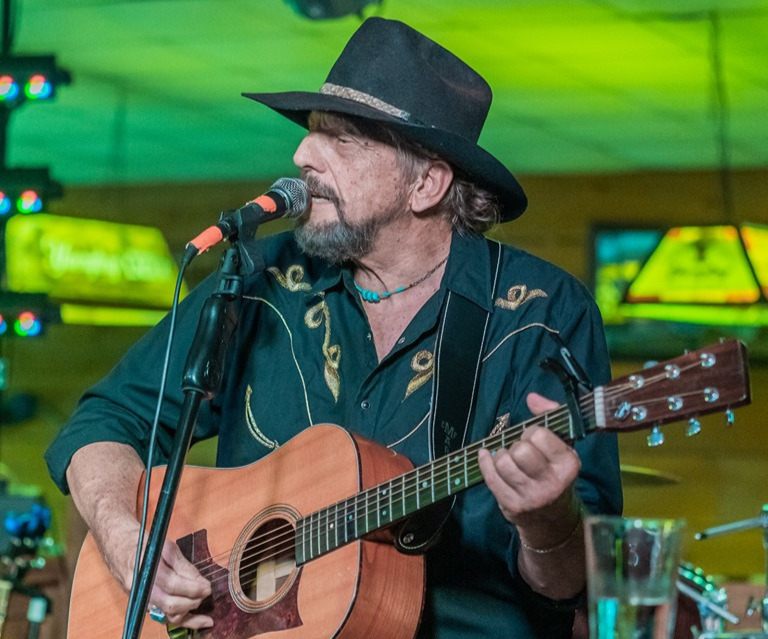 ---
By: Josh Noll
July was so hot it fried my brain; like an egg on a hot tin roof that's on fire, in the desert, near area 51, with a million people watching as an alien spacecraft flies off shooting laser beams. This month started with a nice bike ride along the C&O Canal from Cumberland, MD to Washington, D.C. It was just over 200 miles of cycling, in 3 days, during the first heat wave of July. Missy and I had a great time with overnight stops in Hancock, MD and historic Harper's Ferry. The path was full of mud and grime and we got rained on once or twice, but it was a great trip and riding into DC after the long adventure is a pretty cool feeling. It really makes you think about how people lived and survived in the "olden days". It paints a picture of what it took for them to build and conquer the land in front of them to make a place they called home. I would recommend this one for people looking for a little adventure. It's not a nice smooth trail like the Gap trail (Great Alleghany Passage) or Pine Creek, so be prepared to get muddy and swat some bugs. There is a lot of history along this trail, so taking your time and reading about how the canals worked and operated was really interesting. The small towns along the way rely on tourist dollars and although we didn't get to hear any local music, we did get to stop at some interesting places and meet some real characters. Bill's Place in Little Orleans, MD is right off the trail and is a biker bar/grocery store/ watering hole/ local legend's place. They have cold beer, food, water and some smart ass comments all waiting for you inside, so if you are in the area, stop in and ask some dumb tourist questions and see what answers you get. Places like this really make a trip.
After recovering from our ride, it was business as usual and back to the daily grind of covering live music. It's a tough life, but somebody has to do it. First stop I made this month was up to the Route 61 Roadhouse in Sunbury to see something a little different in the way of a Songwriter's Showcase hosted by Bob Randall. The way this differs from an open mic is that each songwriter takes a turn, talking a bit about the song before performing it and then they each take turns in rounds of original songs until the set is complete. It was a nice spin on the regular open mic and everyone had some great originals to play for the receptive crowd. Jeff Mammet was up first with his story telling songs about the struggles of life. Sporting the big mustache and southern country accent (think Sam Elliott), he really made you feel like you were at the Boar's Nest listening to music and talking about out running Roscoe. Second up was Jason Yoder. This is the second time I caught one of his shows and I really like the style with which he performs his songs and plays the guitar. It reminds me a lot of what I wish I could sound like and play like, but his talent far surpasses my attempts. Third was Michael Lundy who, if you're not familiar with, is the lead singer for Prairie Dogma. Mike was playing a 12 string, so class and style points for that! He also claimed to be "comedy relief" and although he did supply us with some laughs, it didn't stop there as he had some great stories about the songs he was singing and how they came about. He is another great musician and you should make it a point to get out and see Mike as a solo act or with his band Prairie Dogma. The fourth songwriter was Leo Armbruster. Leo was coming off of hand surgery and had some issues with his fingers which unfortunately cut his performance short, which was a bummer because what we did get to hear was very promising. Hopefully I will get to catch a show once he heals up a little more and gets back "on the horse" so to speak. The final performer was Bob Randall, who if you have never heard of, is a country singer/songwriter who plays out with a full group as Bob Randall & Wanted. He also has a new album coming out soon entitled "Outlaw". You can find his schedule on page 2 and make plans to catch a show and check out the new album. Bob is an outlaw country kind of guy, right down to the hat and boots and his songs tell stories about things he has lived and seen along the way, including one about the ex-wife. One thing about Bob's songs is there is always a part that we can relate to, that makes you think about past experiences in your life, good or bad, they all make great songs. If you get a chance to see any of these great songwriters please do so and remember, that without original music, there wouldn't be any music at all. So when you hear someone singing an original, pay attention, you never know when you may be listening to the next big hit.
Another notable night was a trip down to Reverb in Reading. It has been awhile since I have been to the area and Missy really wanted to see David Allan Coe. So we loaded up and headed east. Along with DAC, the openers for the night were Zach King & the Keystoners and Aaron Parker. We got there just in time to catch the last two songs of Zach King & the Keystoners and they had the packed house already pumped up and rockin'. I really wish we could have seen the whole set, but hopefully we get a chance to see them again soon. Next up was Aaron Parker and his band, which was a country/rock band with a little more rock than most country bands. So maybe we could call it Rocking Country cause that's what it sounded like. Great energy from these guys and an awesome set. Last was the man himself, DAC. Which yes, he is getting up there in age and like I tried to explain to Missy (as we waited for him to straighten out his amp and take the stage for over an hour), with age it takes time. You have to get your mind in the right place and sometimes that can take a bit. Once his mind and amp were set he did take the stage to the cheers of the full house. He started out slow but picked up pace and finished with his classic's along with the crowd singing along in support. Cheers to DAC for doing it for so long. A true living and performing legend. We had a great night at Reverb and if you're in the area or need something new to do, I highly recommend checking them out. Flip back to page 2 and check out Reverb's full schedule. They have a little something for everyone with The Bullet Boys on August 14th, Black Flag on the 16th, and on the 17th is KOHLFEST 2019 featuring Every Time I Die, The Acacia Strain, Impending Doom, Kublai Khan, The Last Ten Seconds of Life, Full Blown Chaos, No Zodiac, Boundaries, Born a New, The Cambion and more. Check out the ad in this issue for more info on Kohlfest and get your tickets now.
Now lets talk about August 17th. If you don't, or can't find something to do on the 17th then let me help you out. There are so many shows that I couldn't talk about them all here, but I will touch on some of the big ones. First, is the 11th Annual Drunken Puppet show, which is Suicide Puppets yearly cook out fan/friends party and is always a must for me. Second, we have The Hot August Music Festival Featuring Pigeons Playing Ping Pong, Turkuaz, Billy Strings, Melvin Seals & JGB, Samantha Fish, Cedric Burnside, The Lil Smokies and more. Check out the ad on page 12 for the full event list. The third, which is a real big new one for our area, is the Finding Freedom Festival taking place on City Island in Harrisburg. It's been awhile since I remember hearing about music on City Island and with a star studded cast of local bands I was curious to see what this was about. So I sat down and talked to the man behind it all, Ron Duszak.
Ron and his team are getting ready to rock City Island on the 17th with some great bands and all proceeds from the Finding Freedom Festival going to start up a dream of Ron's. His dream is offering support for recovering addicts through strength and hope with music. Ron, now 22 years sober, fought a hard battle to remain sober and found early on that music, (specifically through playing guitar) could help keep his mind occupied and away from the same old thoughts that haunted his past. The first year was a tough one for Ron, after leaving rehab a week early and being back home alone, the voices of his counselor and some of the people at rehab, echoed in his head. "You will NEVER make it". He used the doubts from his past to push forward with his sobriety, filling his time by being in the woods and through support meetings to keep his mind off the drugs. This included learning to play guitar with songs like "Down in a Hole" by Alice in Chains and "Crystal Ball" by Styx being some of the songs he remembers carrying him through it all. Upon reaching his first year, he reflected back thinking, "how dare my counselor ever doubt me by saying I will never make it". Upon calling the clinic one day in an attempt to tell her she was wrong, he realized that what she had done was just help him along by setting the challenge and knowing that Ron would take it. Fast forward to 2019 and Ron is living his life a better man and looking for ways to help people that are maybe in the same boat as he was. He reached out to JFT "Just for Today, Recovery & Veteran's Services". For those that don't know, JFT occupies the former location of the famous Triple R Guitars. This might seem incidental but for musicians in the area this building is considered sacred ground and for many years was a place to hang out and talk music for the local scene with Rockin' Randy. What Ron hopes to do, with the help of JFT and the community, is offer a place for people to go to fight addiction through learning music. They are setting up a spot in the basement that will house some amps, a drum kit, and who knows what else for Ron to give lessons and offer support for people that need it in our community The building also hosts NA/AA meetings, so additional support will be onsite to insure success. While JFT works closely with Vets, this program will be for everyone and not just drug addiction but also for people suffering from depression or family loss. So let's all get together for the Finding Freedom Fest and help support the cause. The stage will be set up on home plate, with the crowd seated in the grandstands with Reserved box seating, Reserved seating and General admission available. They are offering a T-shirt for anyone who brings a Guitar to swap to help drum up some instruments for the basement. If you have an old axe laying around that plays but doesn't get played, please consider donating it to a good cause. This is an all day event from 11am-10pm, with the hopes that it can also show Harrisburg and City Island that music needs a return to the Island. So we need to get the local music community out in force if we want to see these things continue to happen. Ticket info is available at http://www.milb.com/harrisburg/fans/festival. and with bands like Road Case, Penntera, Maiden America, August, Buzzard Luck, Alice in Sane, Brian Davis, the M80's, Trio De Janeiro, and Rosey & The Naturals its going to be an action packed day on City Island. Bring the family and friends and enjoy a day of music.
The cover story this month is BIG BANG! Find out what they are up to this month on page 13 and be sure to make plans for August 10th as they take to the stage with HYBRID ICE at Buddy Boy Winery in Duncannon PA. Hybrid ice gets a 'PA Musician Living Legend Award' for rocking the local scene for years and even appearing on the cover of our second issue back in 1982. They are a must see, so this is an event not to be missed.
Well, that's it for this month. Don't forget that MMC is accepting submissions for this years 2020 Conference, so get your submission in early and secure your spot in central PA's best music conference. What else?? Well look through the issue, read the stories, check out the schedules and get out there and enjoy all that your local music scene has to offer. If you would like to be part of the PA Musician send me an email: Joshnoll@pamusician.net or give me a call: 717-636-4203. Take care and see you out on the road.