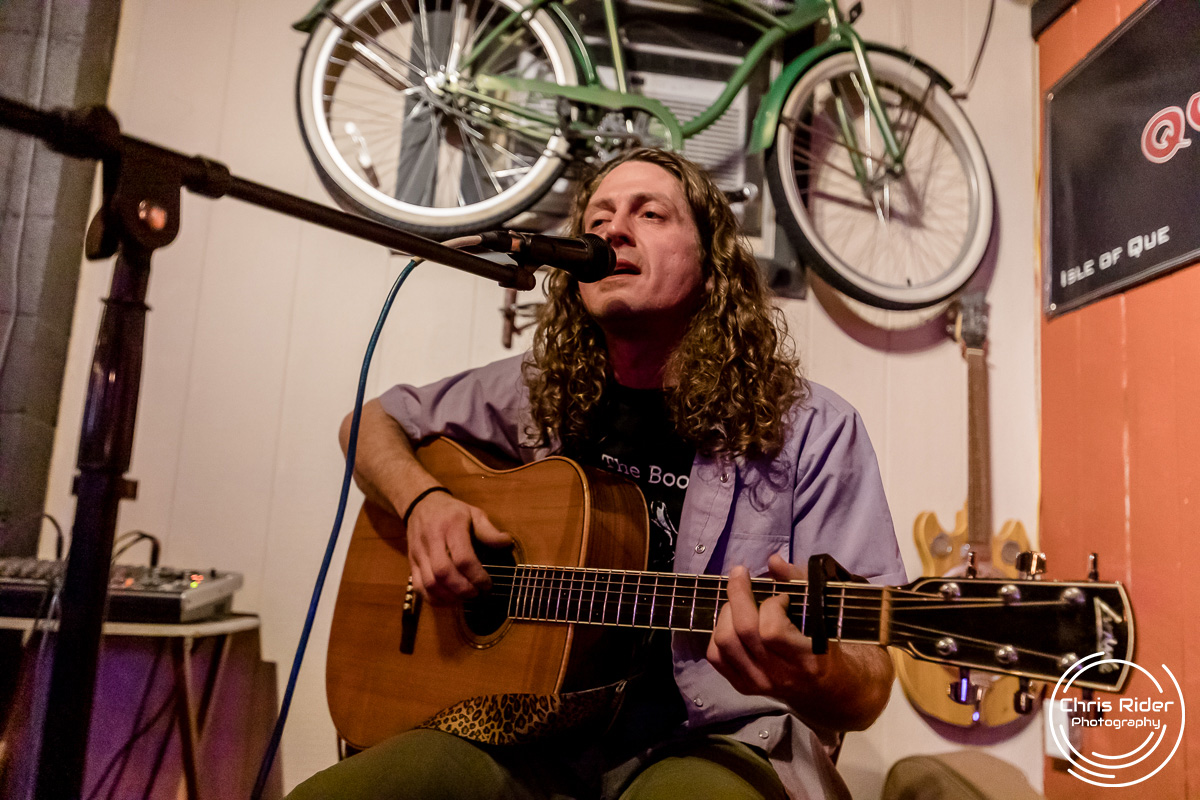 ---
By: Josh Noll
Welcome local music fans to another issue of the PA Musician Magazine. As February awakens we all get another blast of winter as the arctic air continues to flow through the mid state. Don't fear, soon it will be March 13th and we will spring our clocks ahead and ourselves right into warmer weather. At least let's hope so. In the meantime there is still lots of great music to keep you entertained in the area.
Saturday February 5th Defiant will be sharing the stage with Eternal Frequency, Lyndhurst and Dinosaurs In Paris at XL Live. It's sure to be a killer night on the big stage at XL for all the bands and fans. You can get your death metal fix this month at Reverb in Reading when the mighty Cannibal Corpse takes to the stage on the 21st. They also have Doyle coming in on March 6th so be sure to check out the back cover of this month's issue for the full schedule of upcoming events. If heavy is your thing then head over to Lovedraft's Brewing company on the 19th for Suicide Puppets, Nail Bite, Spinebelt, and Anthrophobia all on the same night presented by 717 Entertainment. This is another night you don't want to miss.
If this all sounds a little too heavy for your tastes but you still want to let you hair fly in some true 80's and 90's head banging style, then head over to the New Oxford Social Club for some Road Case on the 19th. These guys got you "covered" with all the classic rock hits from the 70's 80's and 90's. Lots of screaming guitar licks, heavy drum beats and some sweet vocals coming at you from legendary PA rocker Chris Redding. All These guys are experienced rockers who know how to have a good time.
Now let's say you just want some good ole' Southern Outlaw Country/Rock; guys wearing cowboy hats and things like pedal steel guitars, three part harmonies with some keyboards and all the electric and acoustic guitars you enjoy hearing. Then fear not, because Bob Randall has formed up Heart Break Highway. This Lancaster based band is looking to hit up the fair scene this summer and to start it all off will be playing at Boomerangs in New Cumberland on the 13th. So take your honey or significant other out for a little pre-Valentines Day treat and enjoy some outlaw country and some great food. Show starts at 3pm and last till 6.
So much happening this month its hard to keep up. We have the return of Lurch's Lair on a new online radio platform called Beadam Radio. Based out of Harrisburg PA this new station has been adding Dj's and is looking to continue to do so. Please go check them out at www.beadamradio.com and for people who are unfamiliar with Lurch's Lair features the best of national and local artists every Wednesday.
Also Grubsrof Productions is holding its an annual contest to find the best original song by a band or solo artist located in PA. It's their way of giving back to the local music scene by helping one lucky winner by having their song videoed, edited and provided to them in standard Youtube format at no charge. For more details head over to Grubsrof.com for all the details and to enter your song. This is a great chance for PA based artists so don't delay enter right away.
In sad news you may have noticed that you are not seeing anything about the Millennium Music Conference this year. After many successful years John Harris has decided to not do the MMC this year. Not sure what this means for the future of MMC or if someone will take if over, but for now it looks like the longest running local music party of the year has ended. This leaves us all with a big hole to fill. Luckily for us the 3rd Annual Central PA Music Awards and Hall of Fame Induction Ceremony is just right around the corner on March 24th. It has now out grown its former location at the Whitaker Center and will be held at the beautiful Hershey Theatre which has much more room for the event to allow more of the public to attend. This has quickly become a local music reunion and an excellent night to honor all the local musicians past and present for all they have accomplished. Check out the ad in this issue and GET YOUR TICKETS NOW!
The music community has lost a lot of great musicians in 2021 and its not letting up for 2022. Recently Chris Bovard, who was very well known in the Williamsport area for not only rocking the stage with his axe but also working at Robert M. Sides, has passed away. On Sunday March 6th the BOVI Benefit will be held at The Valley Inn in Duboistown with all proceeds going to the family of Chris Bovard. Check out the flyer on page 2. The list of bands already offering their time is staggering and shows how much he was loved by the local scene. The event will host two stages for non stop music all day. There will be auctions throughout the day with guitars provided from Robert M. Sides. So save the date and celebrate the life of Chris Bovard with a day of music and fellowship.
On the cover this month we are featuring Nail Bite. This Lancaster based band is just starting out and are taking the area by storm. Go check out the cover story on page 13 and learn all about this heavy metal band of youths because if you don't know who they are you will soon. This band will karate chop your music senses into another realm. I'm not joking! I caught a clip of Johnnie kung fu fight flipping across the mat at the family's Dragon MMA Academy. I kid you not these moves would make Daniel son and Johhny Lawrence run for the hills of Japan. Very impressive young Johnnie. From what I've seen this band carries that energy over to every performance so put them on your radar before you get knocked out.
That's all for this month. As always we need you, the local area music industry to fund our pages. We rely on advertising dollars to keep this paper going. If you're a new band, old band, solo act, big venue, small bar, we can help you reach more people. Doesn't matter if you're Death metal, hair metal, or no metal, We support all forms of music. Blues, country, Jazz, hip-hop. You name it we want to know about you and what you are doing. Please get in touch, it's easy to start advertising and we have rates and sizes for all budgets. Call or text 717-636-4203 or email: joshnoll@pamusician.net, look us up on facebook send a message. Write me a letter and tell me about your band. Send me free stickers cause I love free stuff. Stay Rad Central PA! I'll catch you next month or maybe you'll see me out on the road delivering papers with my bicycle. Cru Jones got nothing on me.