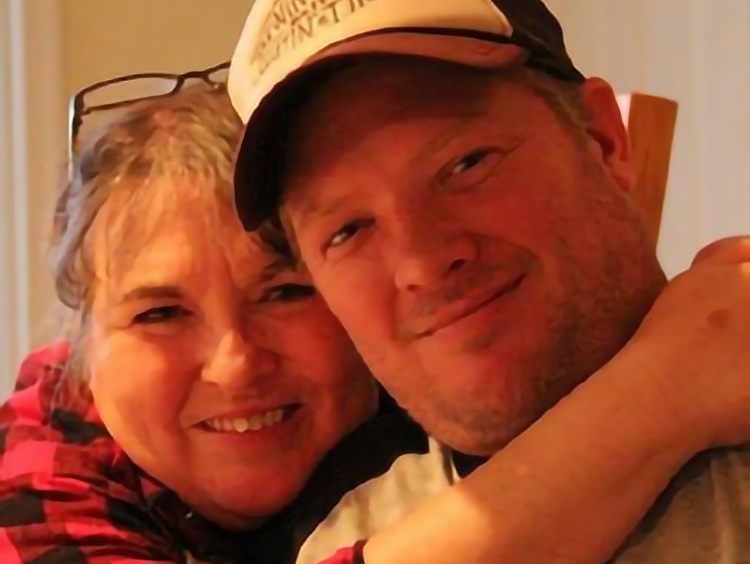 Editor Josh Noll
---
Welcome back to another action packed edition of the PA Musician Magazine. There is a lot going on around here as summer is now in full swing and more and more great shows are announced every day. If you can't find a show you like around PA then you got issues.
July 6th,7th,8th, is the Briggs Farm Blues Festival! Its an outdoor Blues Music Festival on a family farm in the hills of Pennsylvania with national blues acts and on-site camping to boot. Don't miss it! Get your tickets now at briggsfarm.com It's the Best weekend of the Year!
Above the Treachery has a new album coming out and you can rock out with them to help celebrate at the newly re-opened Underground LIVE! on July 15th. They will be joined by Burn The Martyr, TangMoon, The Moshfits and The Left Hand of Johnny West. (I love these metal band names!). The show starts at 8pm and is an all ages event (if accompanied by an adult) tickets are $15 @ the door. Don't miss it. These guys rock!
If you've been wondering why the Suicide Puppets have been a bit "off the radar" this summer don't be fooled. The guys are working hard, behind the scenes, in the studio on some new stuff. Trust me I've heard some early versions of a couple songs and this is by far the best material yet! With what seems like more endorsements than Kiss, the guys are now hooked up with Smoke Blackcraft, SJC Drums, Dirt Bag Clothing, M&O Music, Distilled Entertainment and the awesome Goblin Alchemy Meads. Soon they will have action figures with full kung Fu grip! For real if you haven't seen them in awhile then you got 3 chances this month; 7/14 Oddity Bar, Wilmington DE, 7/15 The Crown, Baltimore MD and 7/28 at the Racehorse in Thomasville PA. Catch these guys when you can because rumor is local shows will be limited as they continue there quest for world dominance!
Devon Beck is also in the studio working on new releases. She has a new single "Rearview" Streaming on all platforms July 28th. Another one I can't wait to hear. She has been splitting her time between Nashville and PA so once again catch a local show before its too late. You can get all your Devon updates at devonbeckofficial.com .
Joseph Cigan , a new advertiser, is also releasing a new single "Fall Into Me" it will be released on June 30th so by the time you're reading this it will be available for download! Go check it out and if your venue is looking for some new talent to spice things up give him a ring @(570) 472-7394.
So much going on so little time. The Shermans Creek Inn has another packed full month at both the bar and down at the Roadhouse Pavilion on the Carlisle Pike. Some of the highlights at the bar include; Off Our Rockers on the 1st, After Dark on the 8th, Road Case on the 15th and Y2Kids on the 22nd. Down at the Roadhouse some of the bands include Six Bar Break on the 1st, Sucker Punch on the 8th, North Mountain Ramblers on the 15th and Shine through the Shade on the 23rd. This isn't even half the bands playing, I'd need another page to include them all. Go check out the ad in this issue and scope the full schedule.
Speaking of Shermans Creek Inn, Troy the owner loves supporting local musicians so he wanted to start a Shermans Creek Inn "Spotlight" for local musicians in the paper. Not only will he book you at his club but he will also help promote you and your band. This month Troy's featuring Dan & Austin. They are a high energy Father/Son live music duo covering classic rock, pop, and country hits from the 50's through the early 2000's. Their goal, keeping good music alive! They play out all around our area and are making quite a name for themselves. Find them on facebook @ DanAustinLive, or better yet you can check out the ad in this issue for the full schedule and catch a live show. One place you can see them is at Shermans Creek Inn on the 7th, where there is never a cover charge! Please go support Troy at the Shermans Creek Inn. I can't say enough good things about the place and Troy. Super friendly staff with super friendly prices. I have never left the Creek without a full stomach and have always been surprised at how cheap it is to enjoy a night of music with Troy and his team.
Well I think I'm running out of room, so that's it for this month. I know I say it every month but please look through the paper and check out all the shows in the area. With all the new and old advertisers the paper is chocked full of good times. I can't express how much I appreciate all the support from the readers and advertisers, and my team of faithful PA Musician warriors who fight the good fight each month to make sure this paper makes it into your hands. With out ALL of you we wouldn't have the scene we have today. If you want to be part of it give me a call, 717-636-4203 or email joshnoll@pamusician.net Take care PA —see you next month!